Introduction
The Hyundai i10 is one of the firm's best-selling cars in the UK, and has played a major role in the manufacturer's rise to prominence on our shores.
Now in its second-generation, it continues to be a go-to for those looking for a dependable and affordable city car package, and it's not been long since it received a minor refresh. But is it enough to keep it among the front runners?
Performance
The Hyundai i10 is no performance car, so don't expect it to be winning many traffic light drag races — but it is efficient, approachable and reliable for everyday usage.
Our test car was fitted with a 1.0-litre natural-aspirated petrol engine, delivering 65bhp to the front wheels via a five-speed manual gearbox. The result is 0-60mph in a not particularly impressive 14.5 seconds before reaching a top speed of 97mph.
As we've mentioned, and as the stats suggest, it's by no means a fast thing — but it proves enough around town and the five-speed gearbox has a positive shift action.
One thing the engine is, though, is frugal. With a claimed 50.4mpg return on the combined cycle and 117g/km of CO2 emissions, it boasts tremendous economy stats on paper. 
See Available Hyundai i10 deals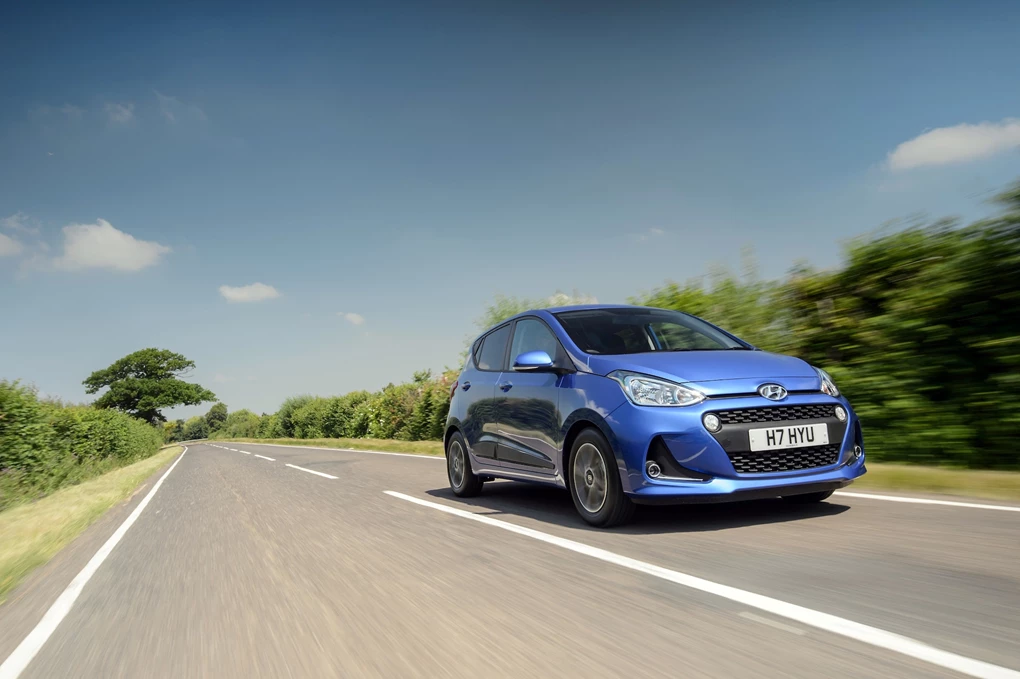 Ride & Handling 
If you're intending to use the i10 as an inner-city runabout, it'll meet anything you can demand of it. Light steering makes it a breeze for trotting around town and, when paired with its compact dimensions and great visibility, it's one of the easiest machines on the road to park — save for a bicycle.
It's not too bad on a motorway. Of course, because of its little engine it can take a while to get up to speed but it rides well enough and the efficiency it offers means the miles can be cheaply racked up.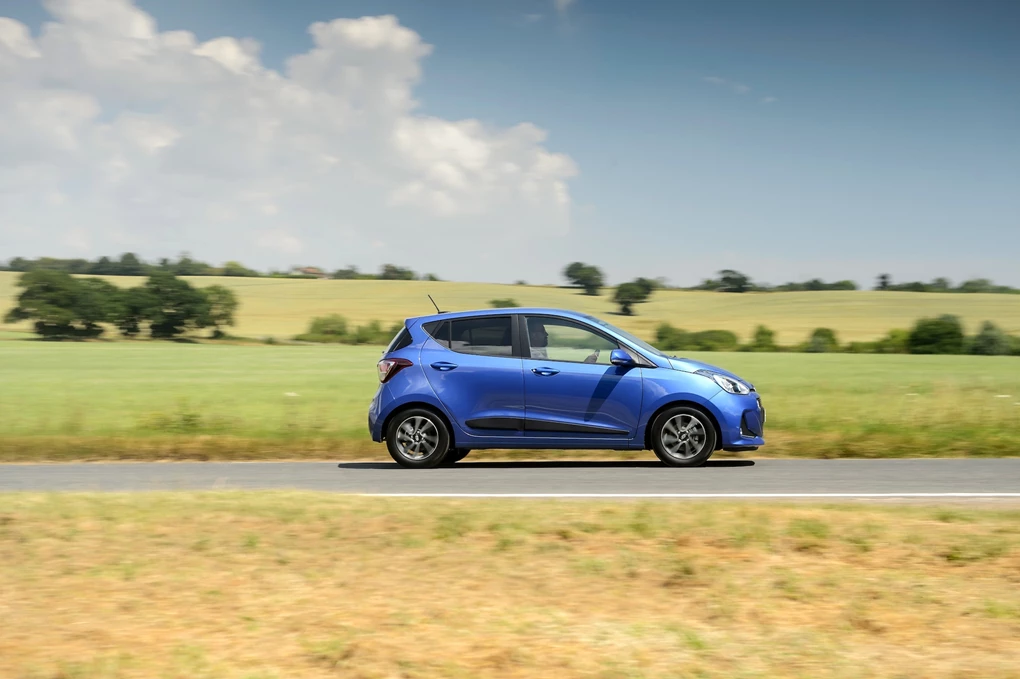 Interior & Equipment
We got behind the wheel of the i10 in Premium trim — and we'd recommend this as the one to go for, thanks to its strong balance of value and equipment levels.
Included here is a seven-inch touchscreen with support for Apple CarPlay and Android Auto, climate control, front fog lights and hill start assist. We also had the luxury of the Driver Assist Pack — a must-have option, bringing emergency braking and lane departure warning.
The total package, including metallic paint, came in at £12,795. Higher-spec SE models can be had from £13,765, but you'd be best opting for the Premium trim on this kind of car.
As for the interior itself, hard plastics are present — but it can be forgiven on a car at this price with these levels of equipment. You can seat four, but that might be a struggle if all involved are adults.
Boot space comes in at a respectable 252 litres — more than capable of holding the weekly shop.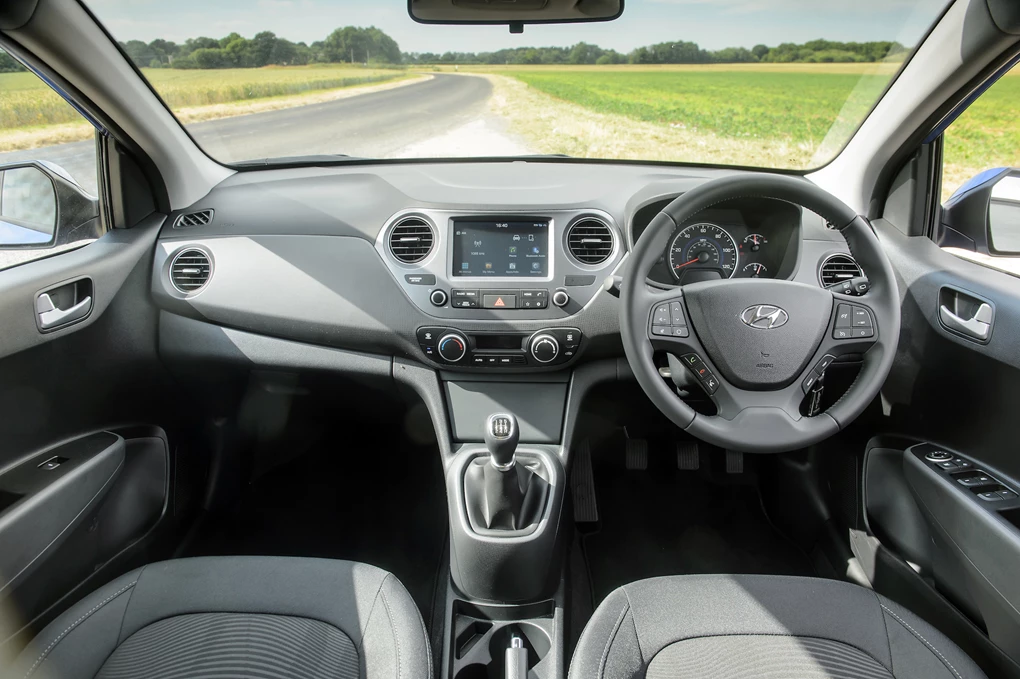 Cost
As mentioned, the Hyundai i10 is a pretty affordable thing to run — with fuel economy realistically hanging around the 50s and low VED as a result of its 117g/km emissions.
The i10 is also covered by Hyundai's five-year, unlimited mileage warranty that even extends beyond the first owner — which will only serve to help resale value when the time comes for a new car.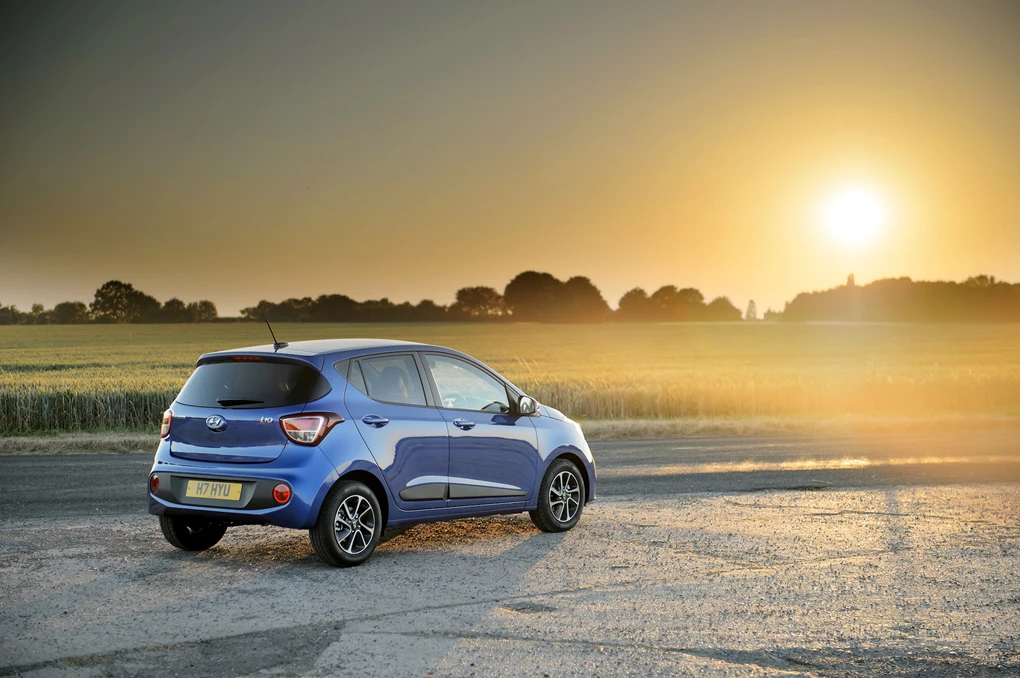 Verdict 
The Hyundai i10 remains a seriously strong option in the city car market. With good efficiency, strong equipment levels and respectable boot space — it ticks all of the boxes for an urban run-around.
Although perhaps no i30 N on a B-road or luxury cruiser on the motorway, it makes perfect sense to those who stick to roads in the concrete jungles.
The stats
Model: Hyundai i10 Premium 1.0 MPI
Price: £12,775
Power (bhp): 65
Torque (Nm): 90
Top speed (mph): 97
0-60mph: 14.5 seconds
MPG (combined): 50.4
Emissions (g/km): 108g/km
Enquire Now on a new Hyundai i10