Introduction
Electric vehicles are growing in popularity, but one of the biggest setbacks for a lot of consumers is the disappointing real-world range. While the ranges are undoubtedly improving, it's only been the likes of Teslas that have been able to achieve an electric range of 300 miles in the real world.
Even the best-selling Nissan Leaf can only manage half that, but now Hyundai has stepped into the EV market with its second pure electric model to offer customers a class-leading 300-mile range at an affordable price.
The KONA is available with petrol and diesel engines already, but it was designed from the outset to feature an electric powertrain. This means it doesn't feel like an afterthought, with no compromise on boot space or interior room thanks to clever packaging of the batteries.
The switch to electric has given the KONA Electric a new aerodynamic front grille (where the charging socket is stored), while the absence of a transmission tunnel gives the KONA extra interior storage space. New colour and wheel options are also available.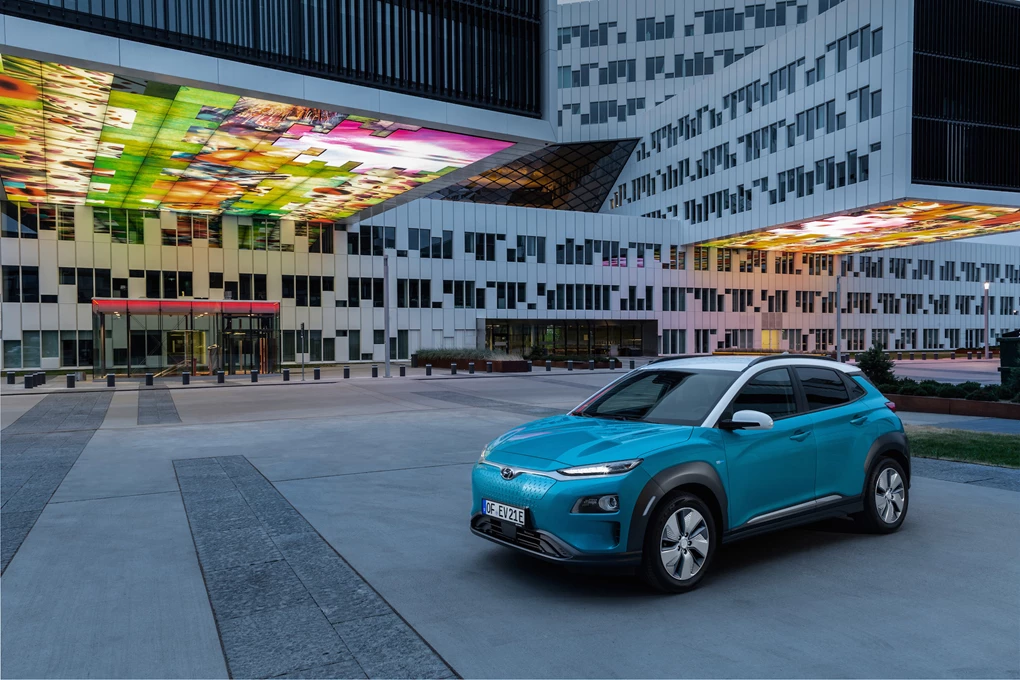 Performance
The KONA Electric is offered with the choice of two battery packs.
The cheaper one is a 39kWh pack, paired to a 134bhp electric motor, and capable of 194 miles on a single charge.
But we suspect most buyers will go for the headlining 64kWh model, which delivers an impressive 201bhp. At low speeds, there are superb levels of torque, which allows for a 0-60mph time of 7.6 seconds. As with a lot of EVs, the torque tails off over 60mph, which means it's not quite as good at sitting at motorway speeds as the diesel is.
It's perhaps a touch too nippy for the chassis, as it's somewhat prone to torque steer and the occasional wheel spin when pulling away from junctions and roundabouts.
Enquire Now on a New KONA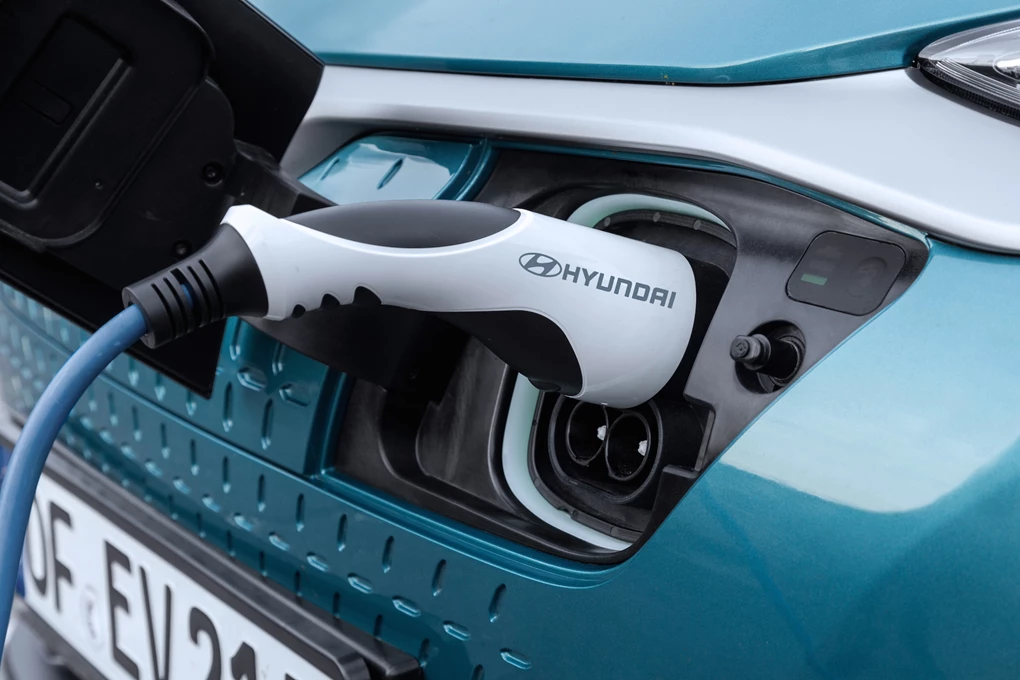 Ride and handling
The KONA Electric is an ideal city companion, with precise and quick steering, as well as good visibility thanks to the car's raised ride height.
As with the vast majority of electric cars, the excess weight from the batteries numbs the handling, although this won't matter too much to most of its target buyers.
But it's still a fun car to drive, largely thanks to the instant acceleration it has, which makes up for rather numb handling.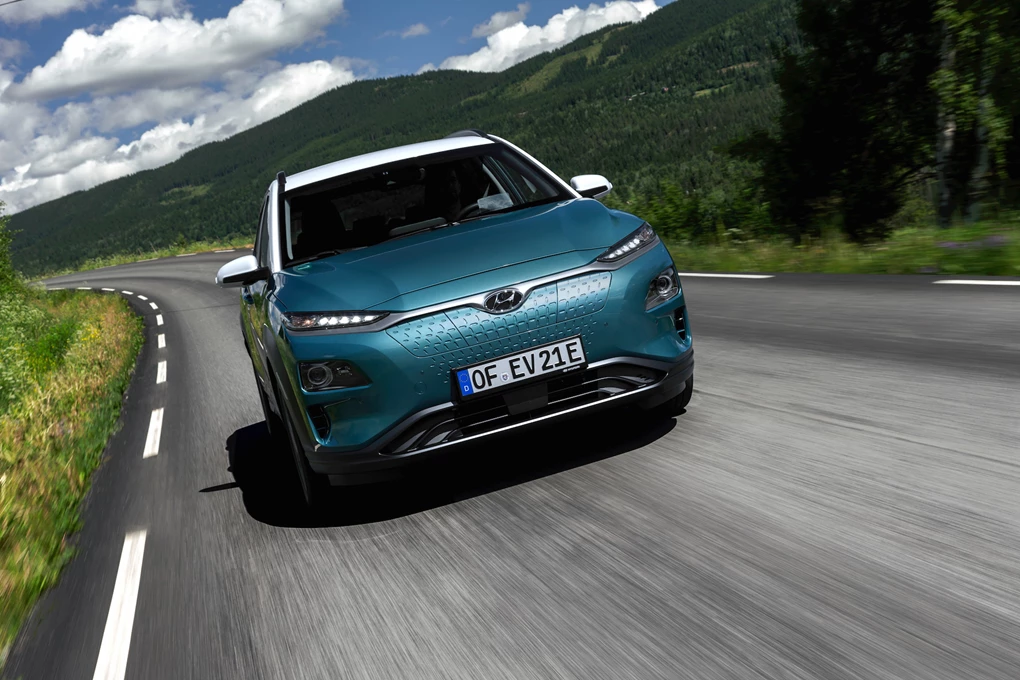 Interior and equipment
The centre console of the KONA has had a makeover for the Electric model, as with no gear linkage to house, it's given Hyundai further flexibility. This means you'll find the controls closer to the driver, and find further interior storage underneath.
We're not huge fans of the absence of a shift selector, which has been replaced by "futuristic" buttons. It's a typical case of style over substance, while the interior quality doesn't feel good enough for a car of this price.
Standard equipment is excellent, with all models coming with a fantastic level of safety kit, like adaptive cruise control, blind spot warning, lane-keep assist and a reversing camera. Elsewhere you'll find climate control, heated and ventilated leather seats and an eight-inch touchscreen with Android Auto and Apple CarPlay.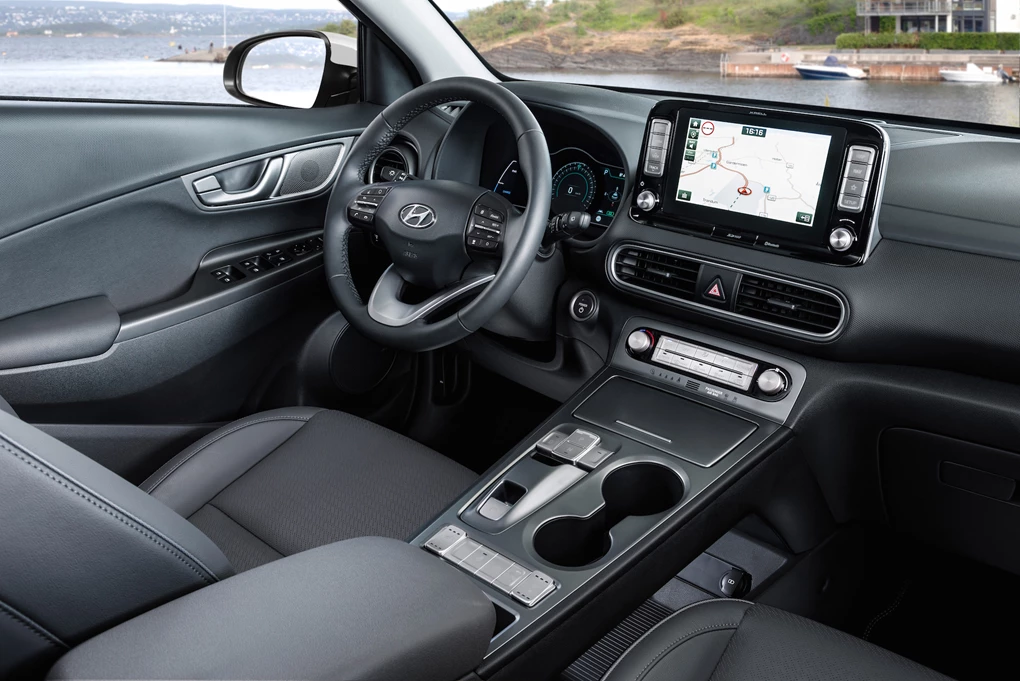 Cost
For a car of this size, the KONA Electric is expensive, but when you consider the range on offer, it's quite good value.
The less-powerful version is priced from £29,495, while the impressive 64kWh version costs £33,995 – a lot more than a petrol KONA, although you do get a lot of kit for the money. It's worth remembering the government offers buyers of new EVs a £4,500 electric car grant, cutting prices even further.
Running costs will also be impressive, the KONA really is capable of between 180 and 279 miles between charges depending on the model you choose.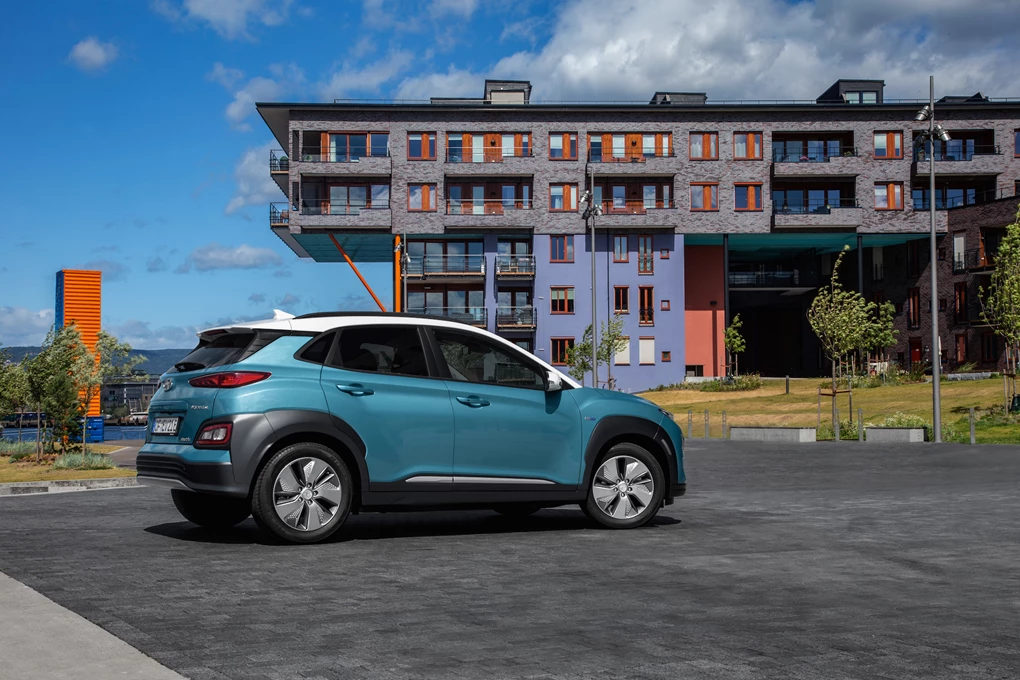 Verdict
We take our hats off to Hyundai for making an EV that has an impressive real-world range, but at a reasonable price.
It's one of the most usable electric cars on the market, and while it's not without fault, it could be the driving force that people need to get into something electric.
Test drive a New Hyundai KONA