Introduction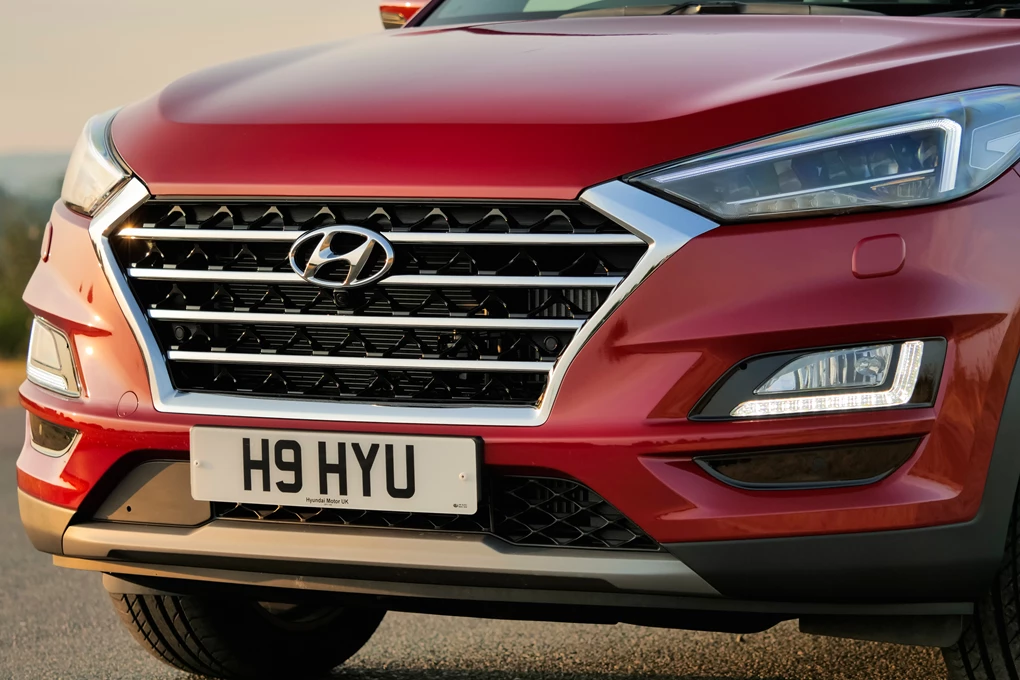 Under the skin of its recently refreshed Tucson, Hyundai decided to apply its first mild-hybrid powertrain – with a 2.0-litre four-cylinder diesel engine at its heart.  Mated to a 48V electrical system that helps to improve fuel efficiency, the model also comes with four-wheel drive and an eight-speed automatic transmission for smooth driving. This isn't like a conventional hybrid that can offer an all-electric range, but the addition of the electric motor should at least reduce fuel usage and emissions.
We get behind the wheel of the latest addition to the Tucson line-up to see exactly how the mild-hybrid system changes things…
Performance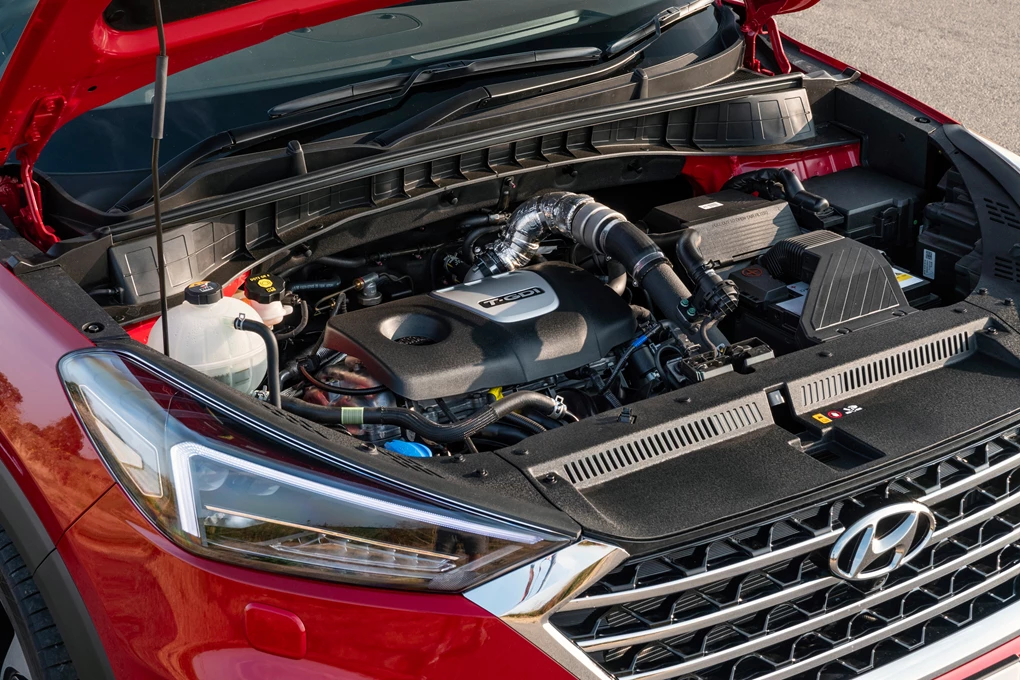 As mentioned previously, the Tucson mild-hybrid teams a 2.0-litre, four-cylinder diesel engine with a 48V electric motor – with the small motor assisting with acceleration and improving fuel usage. With that combination, the Tucson has 181bhp and 400Nm of torque at its disposal, allowing it to get from 0-60mph in 9.3 seconds and reach a top speed of 125mph.
Despite the aggressive start/stop system, which can certainly make setting off quite jerky, the eight-speed automatic transmission is smooth and allows cruising to be similarly effortless. The four-wheel-drive system means that putting power down won't be particularly difficult either.
Ride & Handling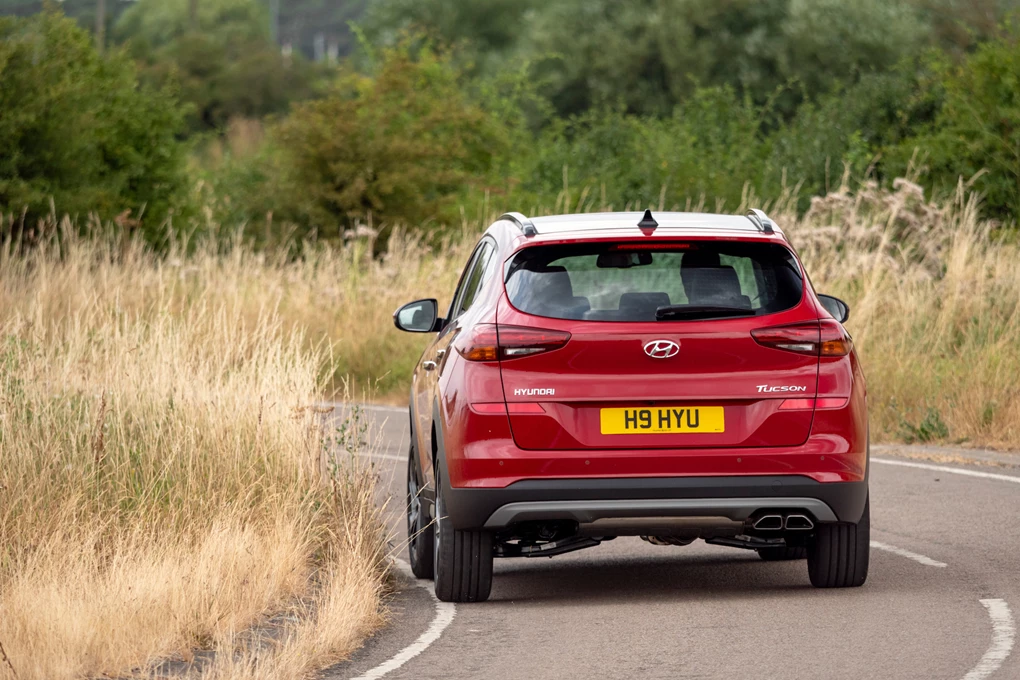 As with many other crossovers of this size, the handling isn't the most involved in the world – but that means you have a good idea where to place the car at slower speeds. The lighter steering does mean that high-speed cornering can make you a little nervous at times, as it can definitely understeer.
Larger 18- and 19-inch alloys on more premium models can certainly affect the overall ride comfort by transferring many road imperfections into the cabin – but if you go for the 17-inch alloy wheels this is much less of an issue. The Tucson offers a firmer ride than its rivals, so that does mean body roll is less prevalent.
Interior & Equipment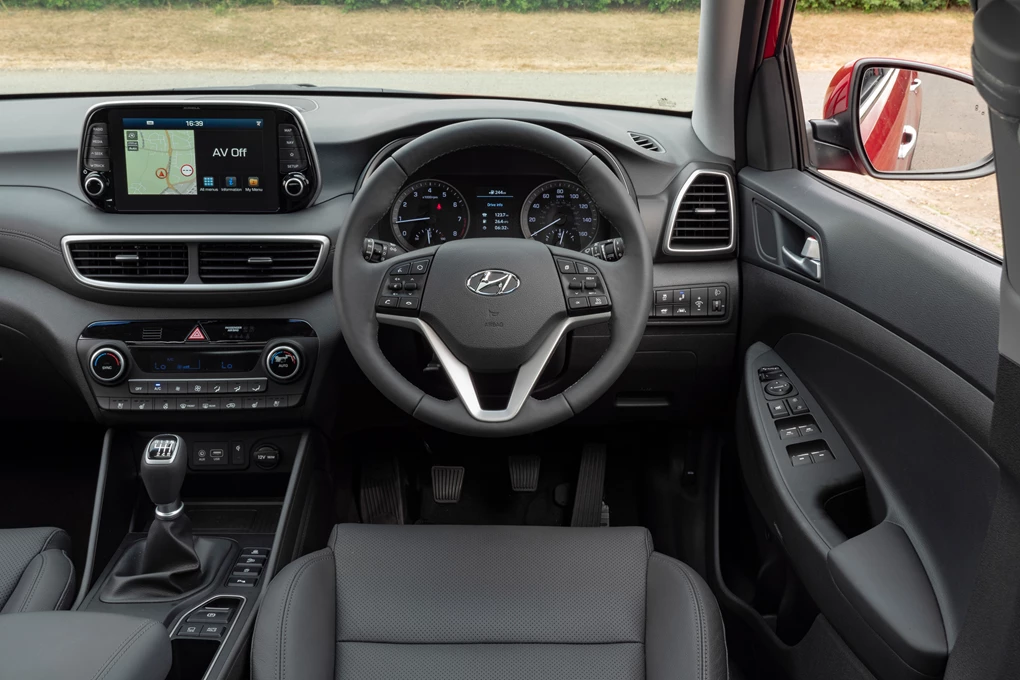 With the recent update, Hyundai has vastly improved the overall feel of the interior. More premium materials are employed, while a lot of buttons have been taken away to allow for a much simpler cabin. There isn't much in terms of bright colours and stand-out features, but everything is put together very well and it is built to last.
Space-wise, the Tucson matches up to its rivals. The 488-litre boot space is long and has straight edges, so loading won't be a hardship. Folding the rear seats down, customers will find a flat, 1,478-litre loading area, which can come in very handy.
Offered in two trim levels – Premium and Premium SE – the model we tested came in the Premium specification, which offered more than enough kit for our liking. With that spec, the Tucson was fitted with 18-inch alloy wheels, heated front and rear seats, dual-zone climate control, LED daytime running lights, cruise control, drive mode select and front and rear parking sensors. Entertainment equipment included the central eight-inch touchscreen, satellite navigation, a Krell eight-speaker audio system, Bluetooth, Apple CarPlay and Android Auto, DAB radio and a wireless charging pad.
Cost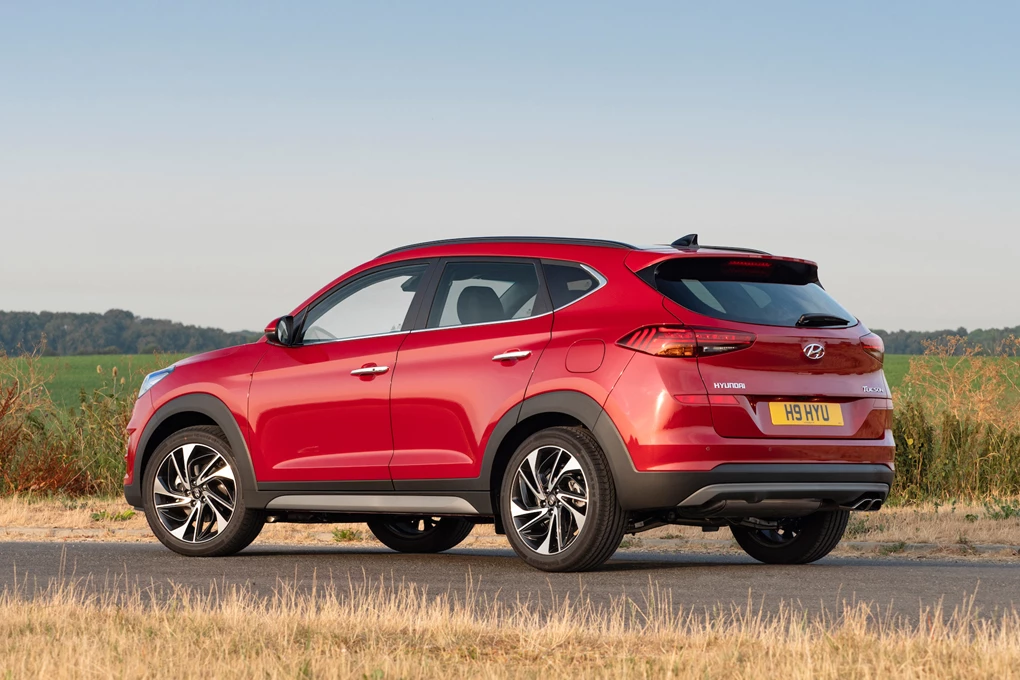 See local Tucson prices
The mild-hybrid Tucson is only offered as a Premium and Premium SE, with prices for the model starting from £32,945. The costlier Premium SE starts from £34,945 – although that model won't need any additional equipment.
Considering that it comes with an electrical system to supplement the diesel engine, fuel efficiency isn't that much better than a standard diesel offering. Still, the Tucson mild-hybrid can achieve a quoted 49.6mpg and 154g/km CO2.
Verdict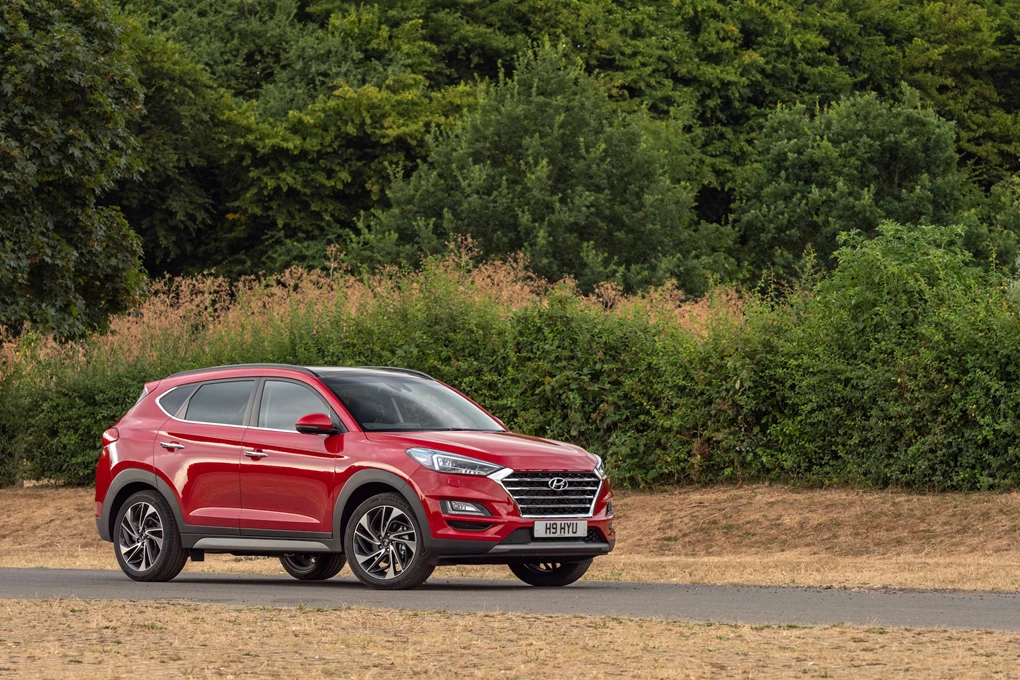 As it isn't a true hybrid, don't expect the Tucson 48V mild-hybrid to be as efficient as other electrified models. Instead, you should consider this a more powerful diesel with improved performance and good efficiency. In the near-range-topping guise we tried, it comes with almost everything you would ever need from a large crossover. The hybrid tag may not be as well earned as you might think, but it is still a capable car.