Introduction
Many manufacturers delve into the hybrid and plug-in hybrid market before jumping into the electric car arena. Not Jaguar, though. Its first electrified car is a 100 per cent electric SUV – the I-Pace. This is forgetting the one-off E-Type Zero concept, though.
Despite electric cars growing in popularity, they have still failed to take off in the big world. Many consumers are still doubtful about infrastructure and range, and they have a right to be. But this all-new performance Jaguar could change those preconceptions, with its stunning pace, fantastic interior design and importantly, a long 298-mile range.
But while it looks the part, Jaguar designer Ian Callum has not forgotten the brand's ethos. It still looks noticeably like a Jaguar, with its distinctive rear lights, curved-off rectangular grille and sharp headlamps. And without wanting to sound like a Jaguar representative, it has managed to carve out its own character, too - as you might expect for a revolutionary car for a brand.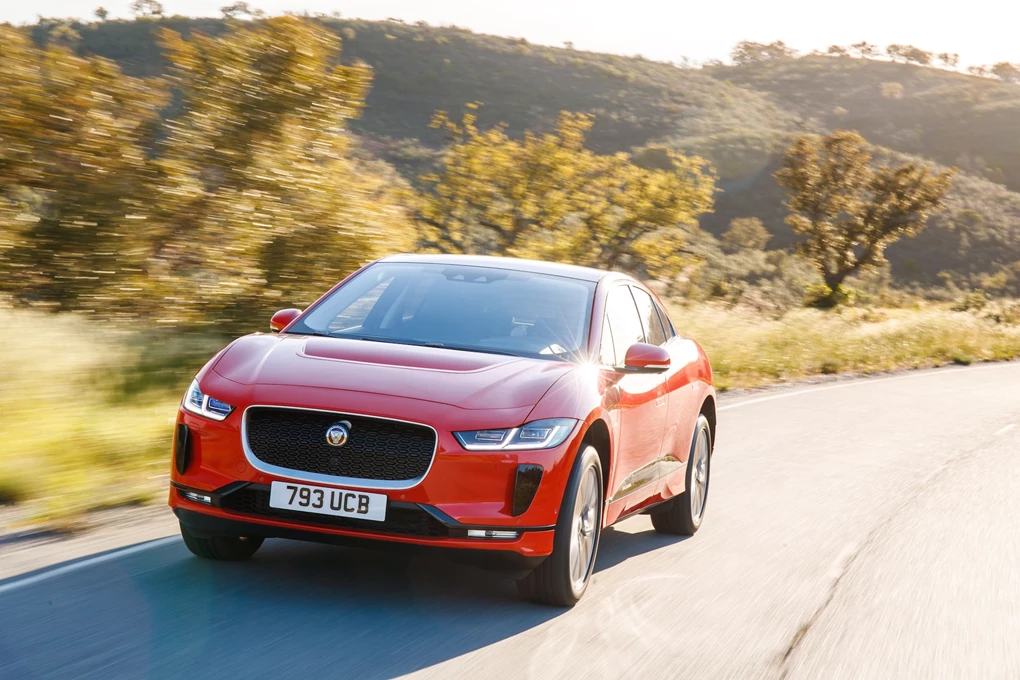 Performance
For those into their tech, the I-Pace has two permanent magnetic electric motors which each produce 197bhp. This means it produces nearly 400bhp, so the I-Pace is a performance SUV, with more power than any of the variants of the F-Pace – other than the SVR. It's all-wheel-drive thanks to these two motors, while it has a battery capacity of 90kWh.
While the I-Pace's range will drop significantly if you drive with the right pedal to the floor, if driven sensibly it's capable of its 298-mile claimed range. As for charging times, using a rapid charger, the I-Pace can be topped up from 0-80 per cent in 45 minutes. 
The blink-and-you'll miss-it acceleration comes from the instant 696Nm of torque, while the I-Pace is only available with one powertrain – delivering 395bhp. This is good for a 0-60mph time of 4.5 seconds which is impressive, although not quite as ludicrous as those you'd find in the Tesla Model X - albeit from more expensive range-topping models.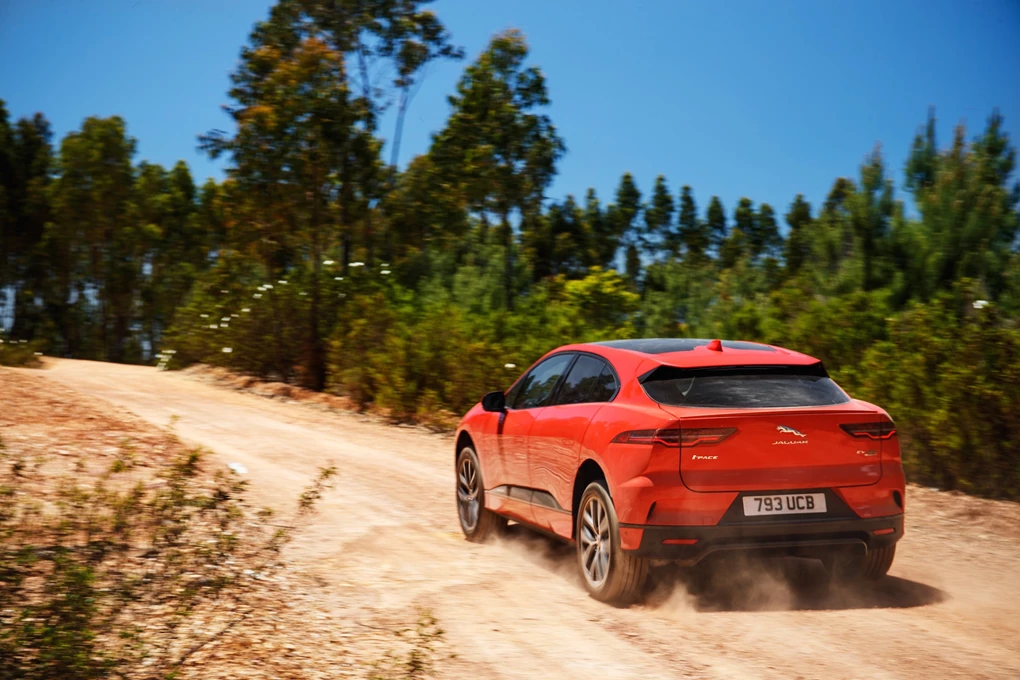 Ride and handling
Two things stick out when you drive the I-Pace. For one, there's the instant rapid acceleration, and secondly the regenerative braking. The latter helps to generate additional charge from the battery when you're not accelerating. On the I-Pace, there's the option of switching between settings. The most aggressive setting means you'll likely only have to use the accelerator pedal.
The ride is also impressive, largely down to the air suspension fitted as standard to all First Edition cars, and is an optional extra on other trims. It means the I-Pace floats down the road, and thanks to the low positioning of the batteries, it reduces the cars centre of gravity. The handling is also very responsive, particularly in Dynamic mode – although there's the option of Comfort and Eco, too.
Enquire now on a new Jaguar I-Pace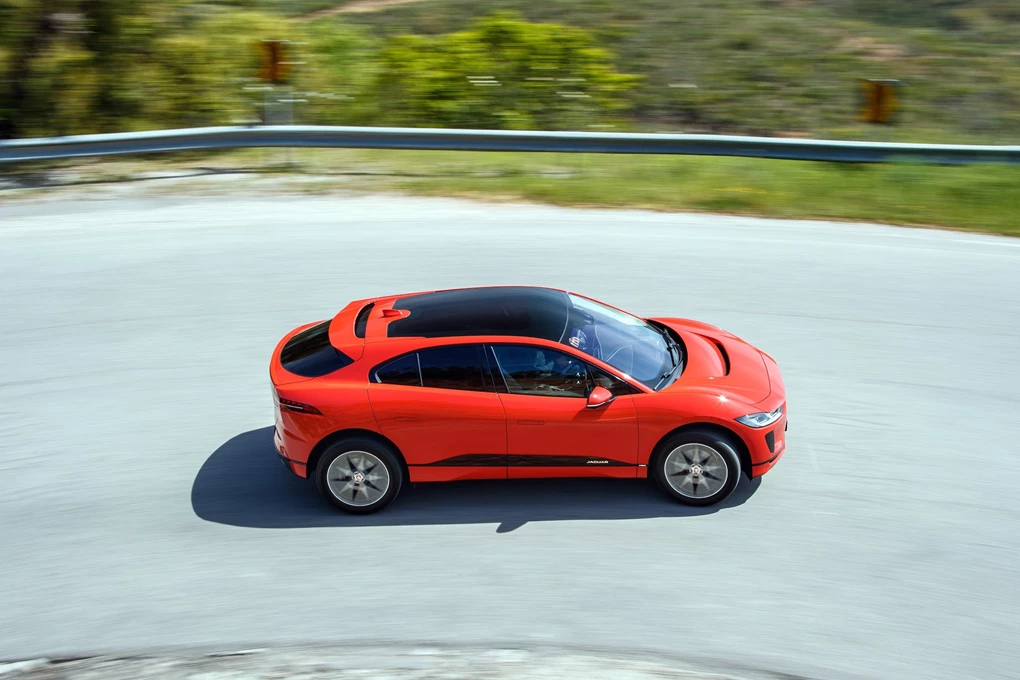 Interior and equipment
Inside it's reassuringly Jaguar, with smart central touchscreens, – the same used on the new Range Rover  Velar – leather upholstery and largely familiar Jaguar dials used. It feels elegant and sporty, too.
There's room for five adults, while the 656-litre boot is huge, although admittedly has a high lip making unloading and heavy objects out of the boot somewhat arduous.
Three screens are fitted as standard – two in the centre and a digital driving display replacing traditional set-ups. A head-up display can be specified, too. It's the same layout as that fitted to Jaguar Land Rover's latest top-end products, although EV touches set the car apart. The I-Pace can tell you the how much charge you'll have after each plug-in, for example.  
Standard kit includes keyless entry, dual-zone climate control, 4G Wi-Fi hotspot to name a few, while the range-topping Launch Edition we've tried here comes with 20-inch alloy wheels, Windsor leather upholstery, a 15-speaker Meridian sound system and a host of safety kit.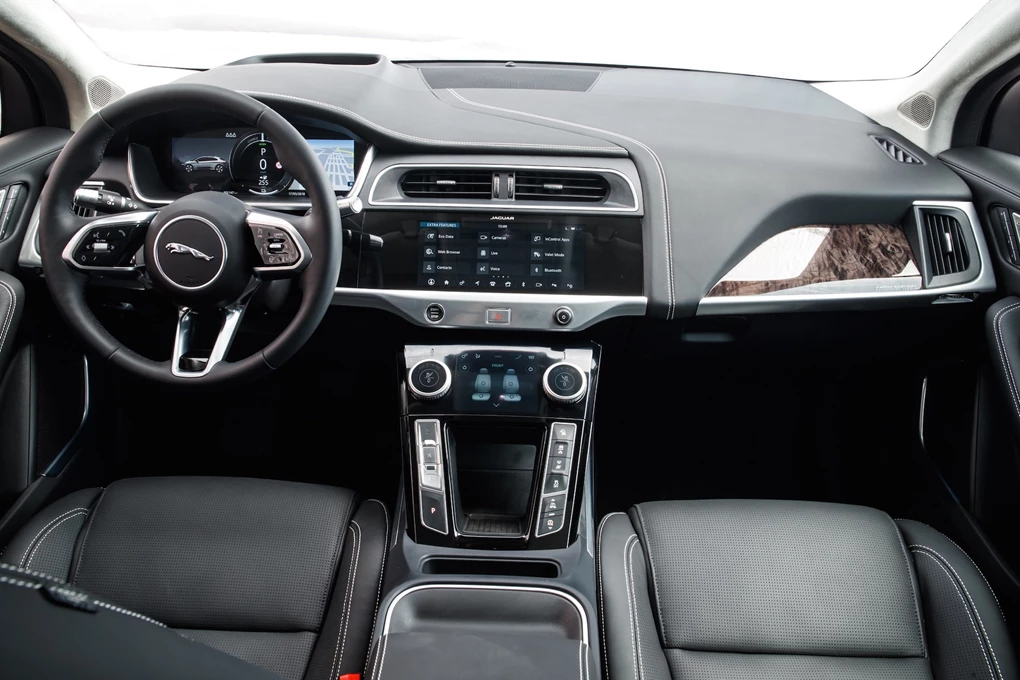 Cost
The E-Pace range starts from £63,495 – making it about £7,000 cheaper than the Tesla Model X, which is admittedly bigger although acres off the I-Pace's interior quality. Standard equipment is good, but not great, while admittedly it would be better if Jaguar offered models with less and more power to suit further tastes and budgets.
Our First Edition model came in at £81,495, which is expensive although comes with plenty of kit. It's a car that is likely to hold its value well, too.
Running costs should be nearly minimal, with free road tax and pittance to be spent on electric compared to the amount you'd need to spend on petrol or diesel.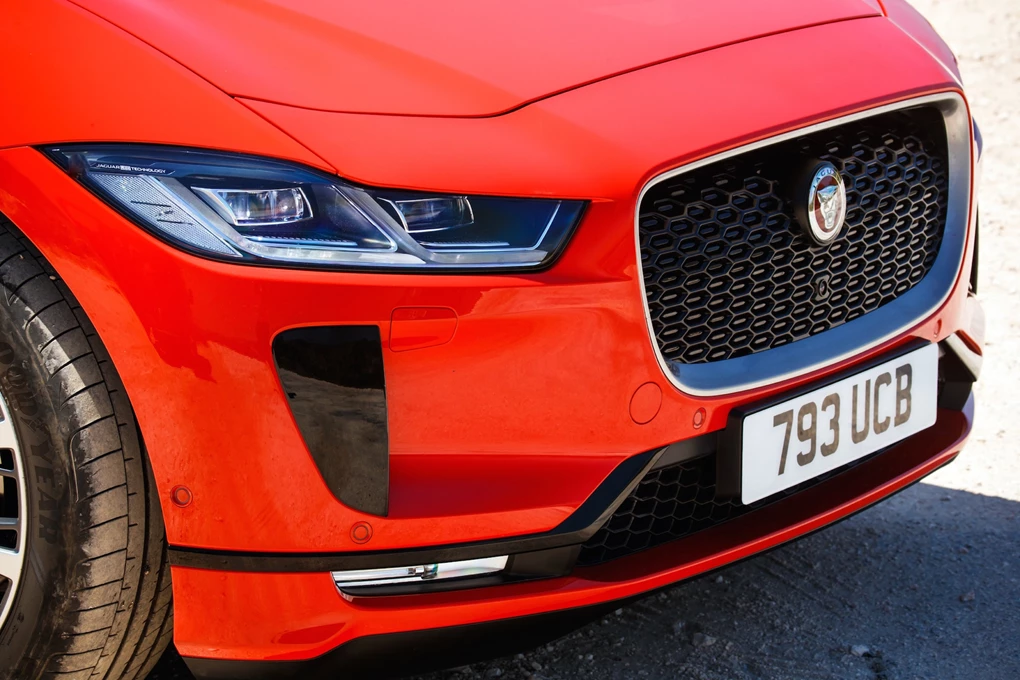 Verdict
The I-Pace is one of Jaguar's most impressive cars in years. It manages to be modern, fun and revolutionary, but without compromising on the luxury and comfort you would want when spending over £60,000 on a Jaguar.
It's one of the most convincing EVs yet, and while out of reach for many drivers, it's a firm showcase as what can be expected from Jaguar's in the future, and there's certainly a lot to be optimistic about.
Test drive a new Jaguar I-Pace