Save money on a new Kia
Introduction
A turbocharged V6 sports car isn't exactly what you would expect Kia to make – yet the Stinger is what the South Korean brand has decided to release.
As well as being the brand's first true sports model, it's the first rear-wheel drive model and is its most powerful yet with 365bhp at its disposal.
So, Kia has taken the plunge on a dynamic model that is far removed from the vehicles you're more likely to see it produce, such as the Picanto supermini, Rio hatchback and Sportage SUV.
But how does the newcomer stack up against the established brands, such as BMW M and Audi RS? Let's take a look…
Performance
The Stinger GT S's heart is a 3.3-litre, turbocharged V6 engine that produces 365bhp and 510Nm – not too bad for a vehicle that is a complete scene change from what Kia normally build. With that impressive power unit, the Stinger is the fastest accelerating Kia yet – with the sprint to 60mph over in 4.7 seconds.
Pair that with a top speed of 168mph and you could consider the Stinger as a true performance car – even if the badge doesn't have the prestige of other manufacturers.
The Stinger's power goes through the back wheels and an eight-speed automatic transmission, and although the engine doesn't have a real character to it, it will easily get you through overtakes with next-to-no hassle.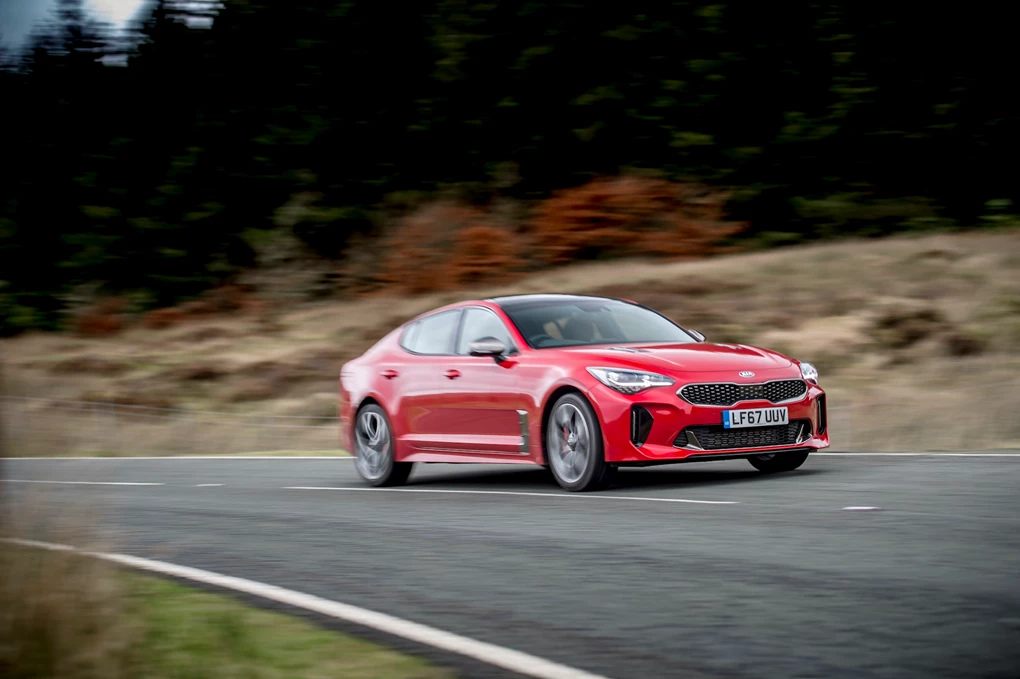 Ride & Handling
With a lighter V6 upfront compared to the V8s usually found in cars described as gran turismos, the Stinger GT S handles well in any situation.
It can take on a set of twisty, narrow corners competently and when on the wider motorways, it is very civilised and a true grand tourer with plenty of oomph behind you.
Coming with drive select modes, you can switch it into sport mode and it is sprightlier than normal – with a little bit of controlled anger thrown in. That performance is paired to a well-weighted steering setup that offers enough feel that you can place it comfortably on the road without too much trouble.
It isn't back-breaking either with the suspension setup well enough so that it can balance performance and comfort in harmony.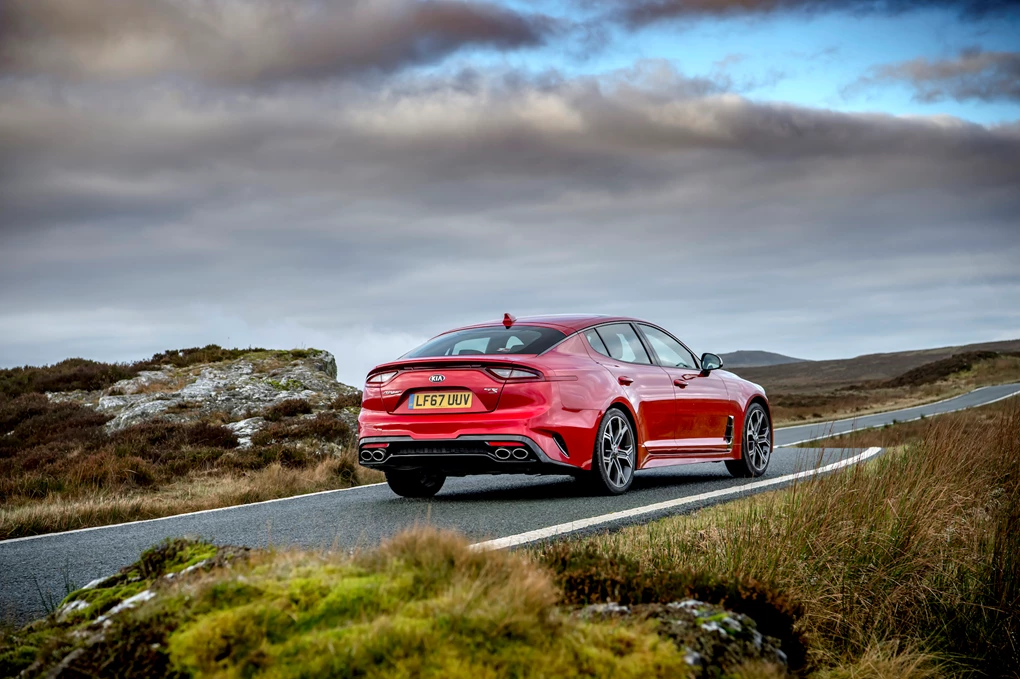 Interior & Equipment
Unlike many other models before it, the Stinger is well-appointed and most of the scratchy materials found in other models are replaced with ones that are much nicer to the touch. The design is good too, and it could be confused with cabins from more premium brands.
To add to that, the Stinger has plenty of space for passengers with front and rear passengers getting lots of legroom – although headroom in the back won't be as good for taller occupants. Boot space is also good, with 406 litres on offer.
Equipment-wise, Kia has given the Stinger lots of equipment, such as an eight-inch infotainment touchscreen display with a DAB radio, smartphone connectivity and Bluetooth, leather upholstery, air conditioning and a 15-speaker sound system – which is quite impressive.
Safety systems like autonomous emergency braking and lane-keeping assist add to the appeal of the Stinger.
Cost
Not to beat around the bush – but the Stinger GT S costs £40,495. Not exactly the cheapest sports car on sale, but considering many of its rivals are more expensive, it isn't too bad either. There isn't a real need to add much else to the GT S, as you do get plenty of good equipment as standard with the top-end version. Running costs aren't the best though, as fuel economy doesn't get better than 28.5mpg and emissions are quite high at 225g/km CO2 – so road tax is a big factor in running costs.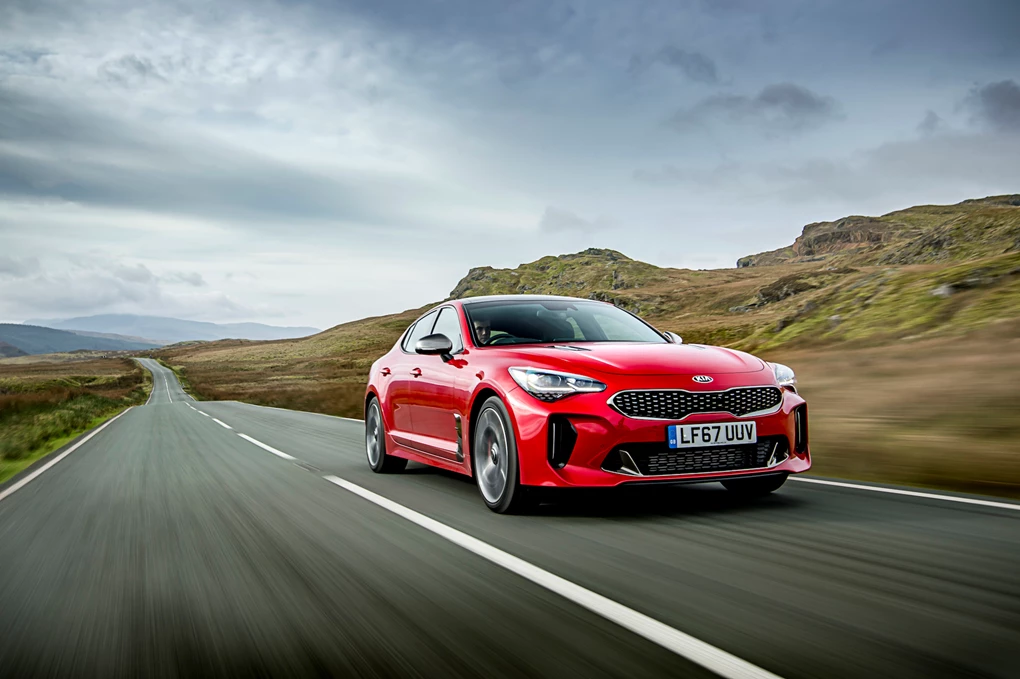 Verdict
As a first effort for a sports car, Kia has done an excellent job. The Stinger GT S is well-balanced in the corners and great over a longer distance when you need to use it. Although the engine noise may not be as loud and intimidating as other GT cars, the Stinger is still an exciting beast that is very good fun to use.