Introduction
The Land Rover Defender is a model that evokes memories of the off-roaders of old – simple, rugged and somewhat unrefined, but nevertheless dependable.
After the standard production model was taken out of circulation back in 2016, the British firm's Works division has decided to build 150 examples of the classic 4x4 – but this time coming with a 400bhp 5.0-litre V8 motor.
With unique detailing and features, the Works Defender V8 is the first factory-backed remake of the original model that includes brand-sourced parts, and the only true rival to this is a Mercedes G-Class.
So, can this souped-up remake of the Defender warm the cockles like the original model could? We take a look…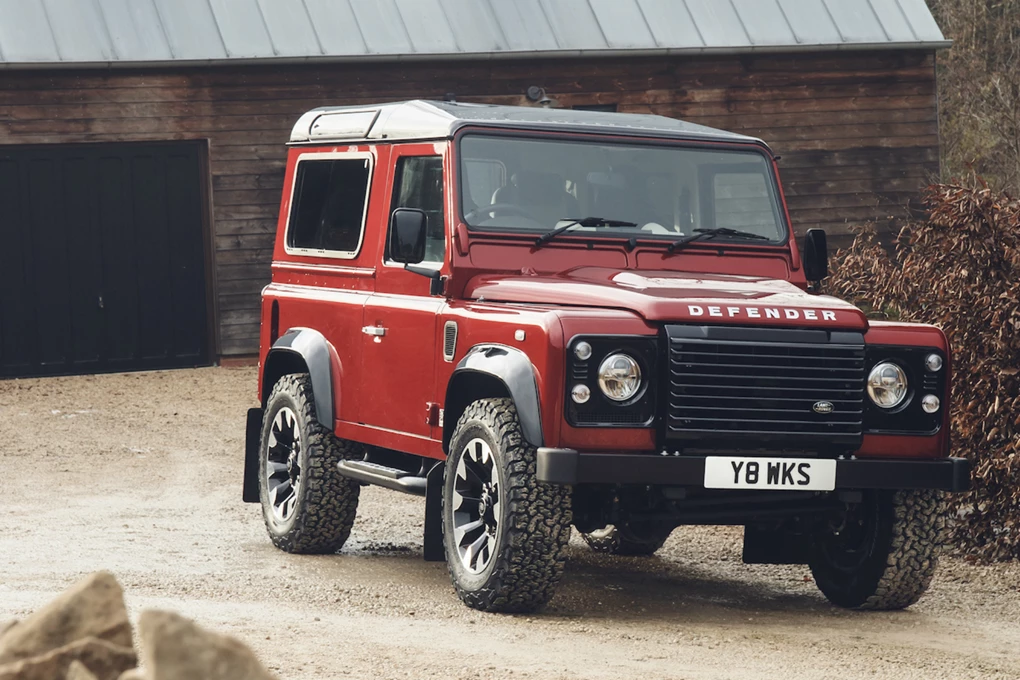 Performance
To make this limited-run model extra special, it comes with a naturally-aspirated 5.0-litre V8 engine that produces 400bhp and 515Nm of torque – meaning a limited top speed of 106mph and a 5.6-second 0-60mph time for the 90 body version we drove. Compared to the last version of the Defender, the V8 has a power advantage of 279bhp and 155Nm of torque.
It is paired to a four-wheel drive setup with an eight-speed automatic gearbox – which suits the power and feel of the V8 surprisingly well. When put all together, this car shifts at an alarming pace, but one that is addictive and so much fun.
Save money on a new Land Rover today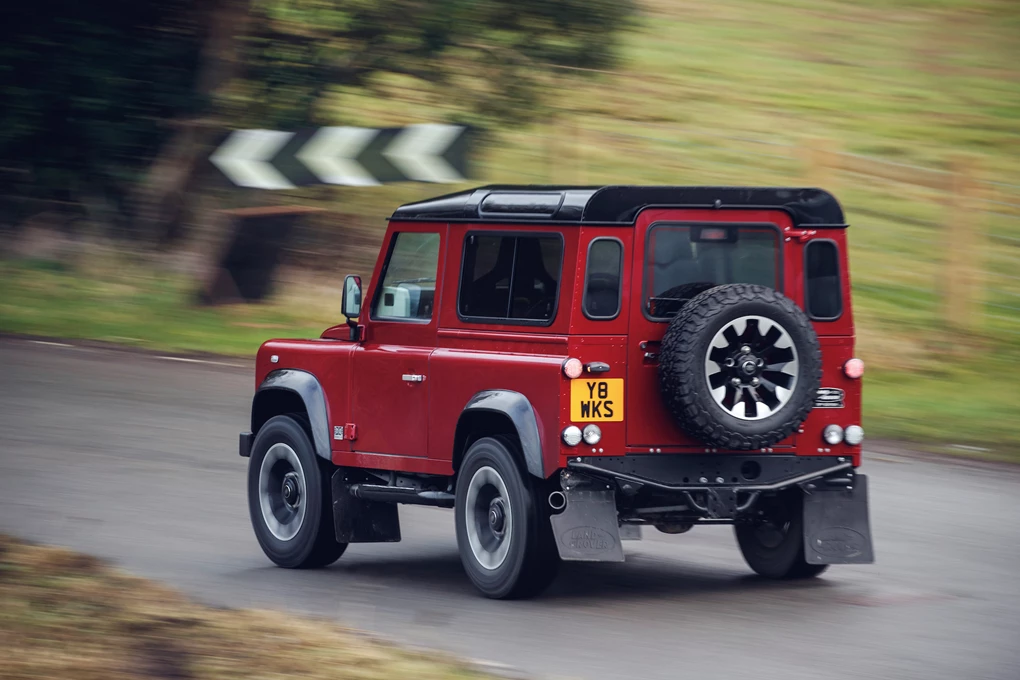 Ride & Handling
Where the Defender always fell down was in the driving dynamics, and with little modifications to the setup – it is the same story here. It requires a lot of effort to get this car through twistier sections of road, as the car is heavy and has a higher centre of gravity, so can roll. But none of that matters, because whatever you do, the car makes you smile. Go for a slow in fast out approach, and this car is a serious laugh.
This car belongs on rural roads thanks to its four-wheel drive and ability to take on rougher ground with its low-range gearbox and heavy-duty differentials. The Defender also gets new suspension and brakes to cope with the new powertrain, and that helps it keep the same character that made the recent production model so endearing.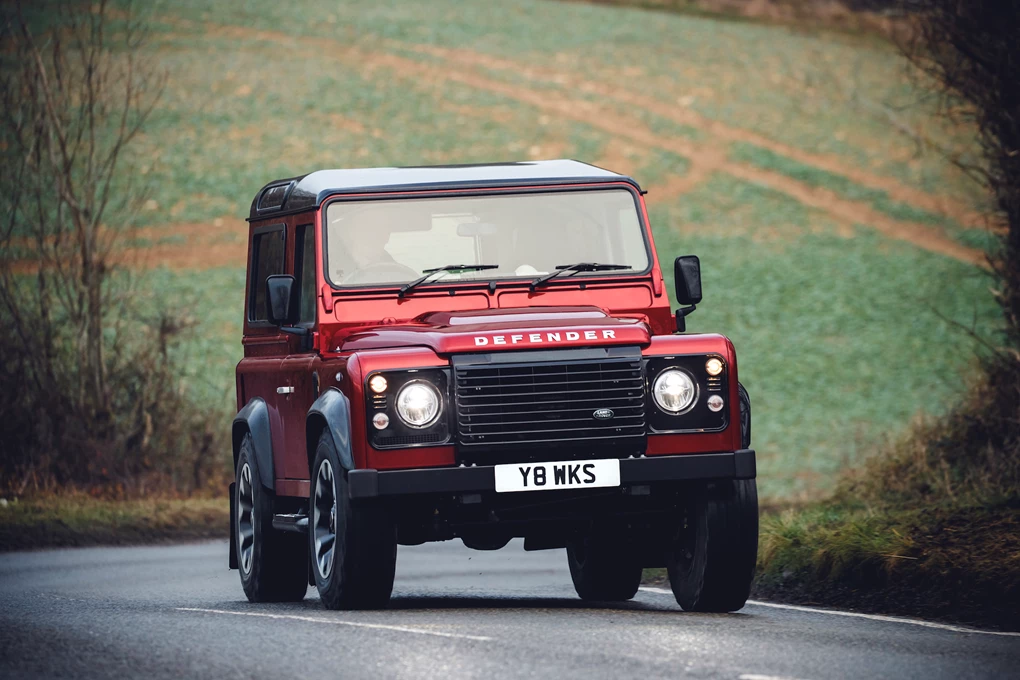 Interior & Equipment
As the body is the same as before, interior space hasn't changed meaning larger passenger will struggle with the shoulder room and getting your legs comfortable, but most other should find the Defender reasonable enough.
What Land Rover Works has done is modernise the interior – with Recaro leather sports seats, leather trim on the dashboard, aluminium detailing and the Land Rover Classic small infotainment system that has been custom-made to fit into the classically-designed central console. Land Rover Works has done well with the limited design brief it had to work with.
Satellite navigation, air-conditioning and bi-xenon headlights are the other main additions, with eight body colours also available for customer consideration. Black detailing is also included around the car, including the roof, wheel arches and front grille.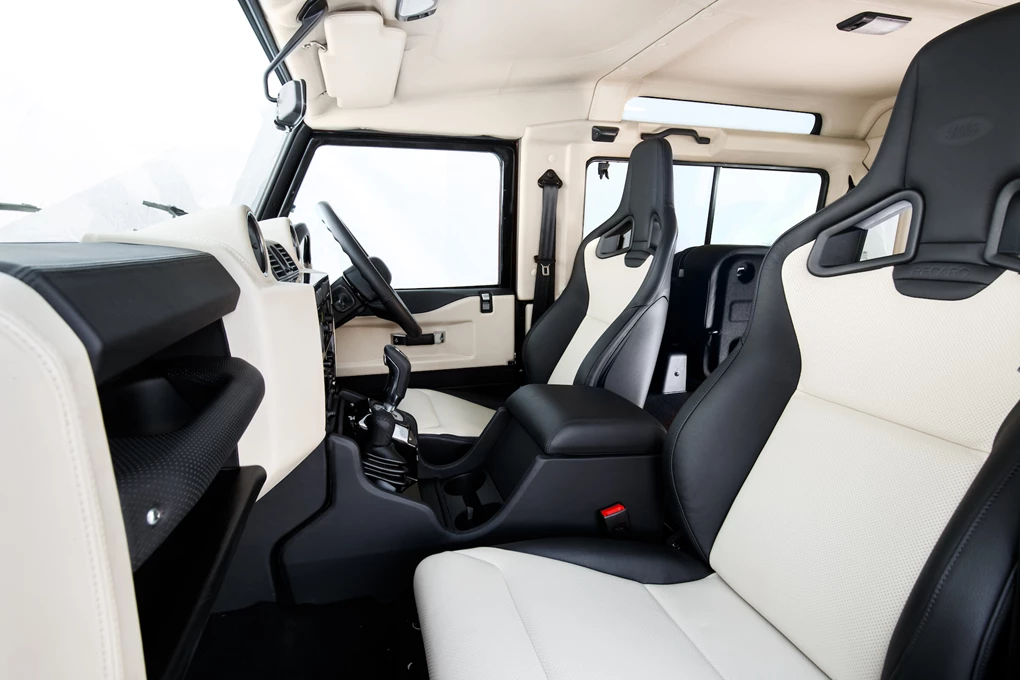 Cost
This sold-out model does cost a considerable amount of money – £150,000 in fact – but with that price tag you do get the last hurrah of one of the most iconic cars ever produced, and a truly unique driving feel.
Road tax will be high due to the price tag, and don't expect emissions to be that great either – but if you can afford the car, you should be able to manage the running costs with no problems.
Find great Land Rover deals here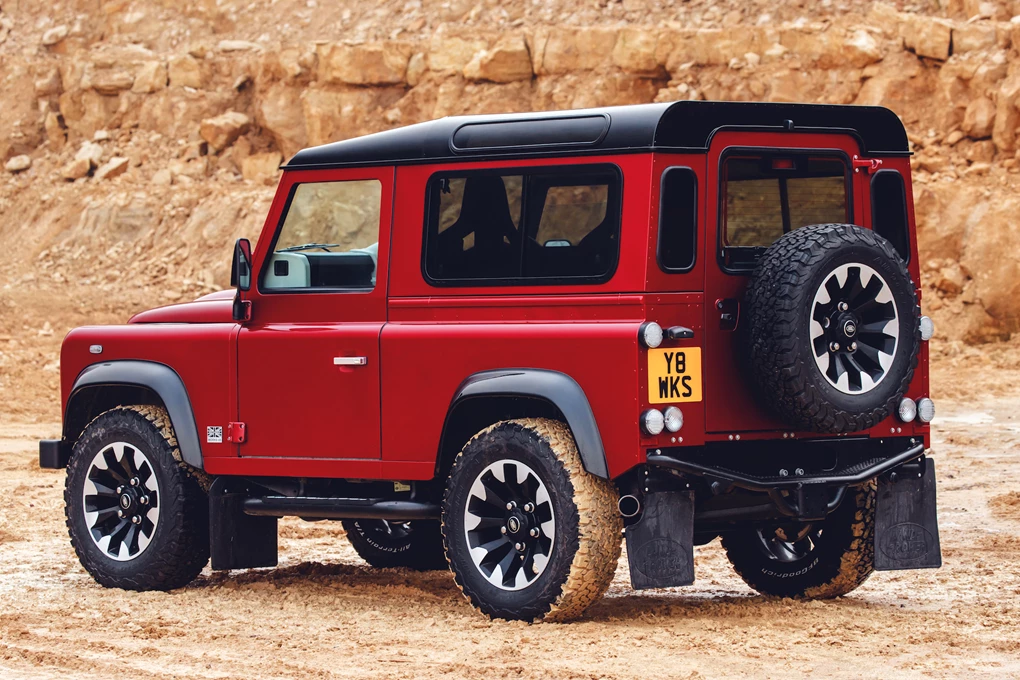 Verdict
What you aren't getting with this Defender is a well-balanced, eco-warrior that is cheap to run or buy – but that's not what this car is about. What this V8 SUV is is a look back at what motoring used to be and a model that reminisces in its heritage. It's quick, great to look at and will bring any petrol-head joy. It may not be the most refined car in the world, but who cares? It's a V8 Defender, and – frankly – that's all that matters.