Save money on a new Mazda today
Introduction
When choosing a mid-sized hatchback, the Mazda 3 is a great choice. Mazda may be known best for its MX-5 sports car, but it also produces the 3 – a mid-sized hatchback with the credentials to match the class best-sellers.
It's good-looking, great to drive and has more than a pinch of the MX-5's DNA about it.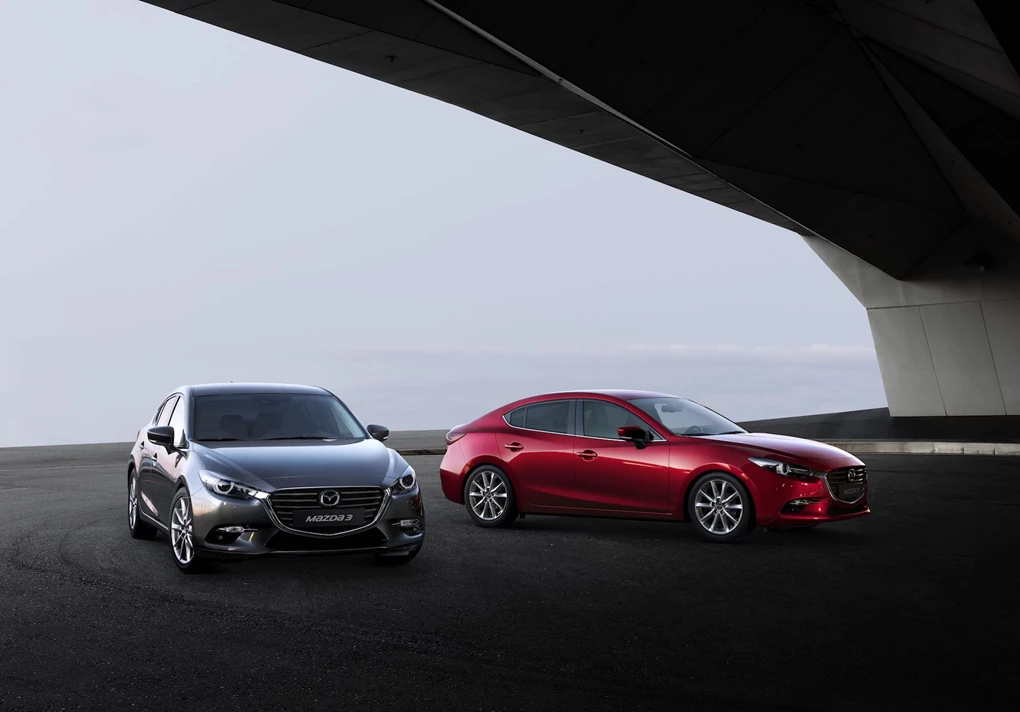 Performance
Mazda has a policy of 'right-sizing' its engines – which means the 3 comes with a range of comparatively large petrol and diesel powerplants. No namby-pamby 1.0-litre turbos here – the entry-level engine is a 2.0-litre naturally aspirated petrol with 118bhp which trades low-end grunt for silky smoothness – and a bit of character when revved.
Move up the range and you'll find a 103bhp 1.5-litre diesel, a high-powered 163bhp 2.0 petrol and range-topping 2.2-litre diesel with 148bhp.
Performance is fine regardless of which engine you choose – unless you do mega-mileage, we'd be tempted to stick with the creamy entry-level petrol. It will do 0-60mph in 8.7 seconds – though this drops to 10.2 seconds if you spec an automatic gearbox. The fastest model in the range – the 163bhp petrol - only brings this down to 8.0 seconds.
While fuel economy figures aren't as immediately impressive as turbocharged rivals, the engine's larger displacement means you're more likely to achieve the stated fuel economy – a big plus, especially when you consider lots of small turbocharged engines often barely reach half of their claimed fuel economy.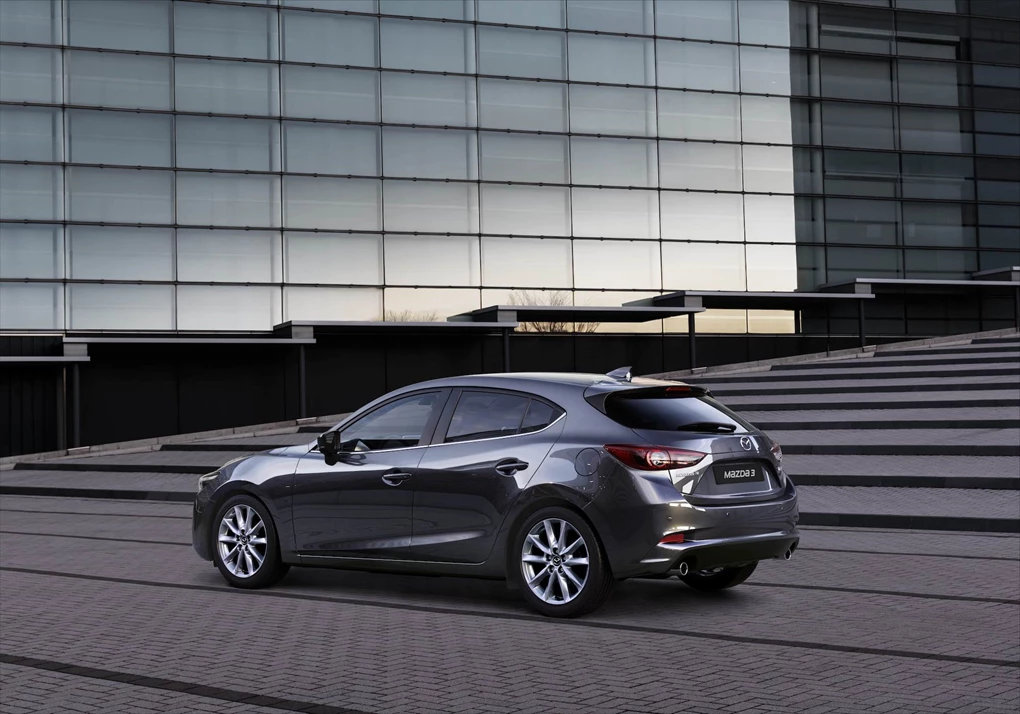 Ride & Handling
The 3 is tuned slightly more on the sporty side, with a firm but supple ride and great handling. It's certainly a rival for the Ford Focus in this area, and the driver-focused cabin and comfortable seats mean you'd be happy to do long distances behind the wheel.
The steering is a touch over-light, and lacks feedback, but it's accurate and makes it easy to place the 3 on the road. Around town, expensive-feeling damping takes the edge off even the fiercest potholes, while body roll is well contained.
Overall, the 3 feels like a grown-up MX-5 – right down to the bark the engine makes on start-up. It's easy to live with day-to-day, but press on and the car's excellent roadholding means you can have some fun on a twisting back road.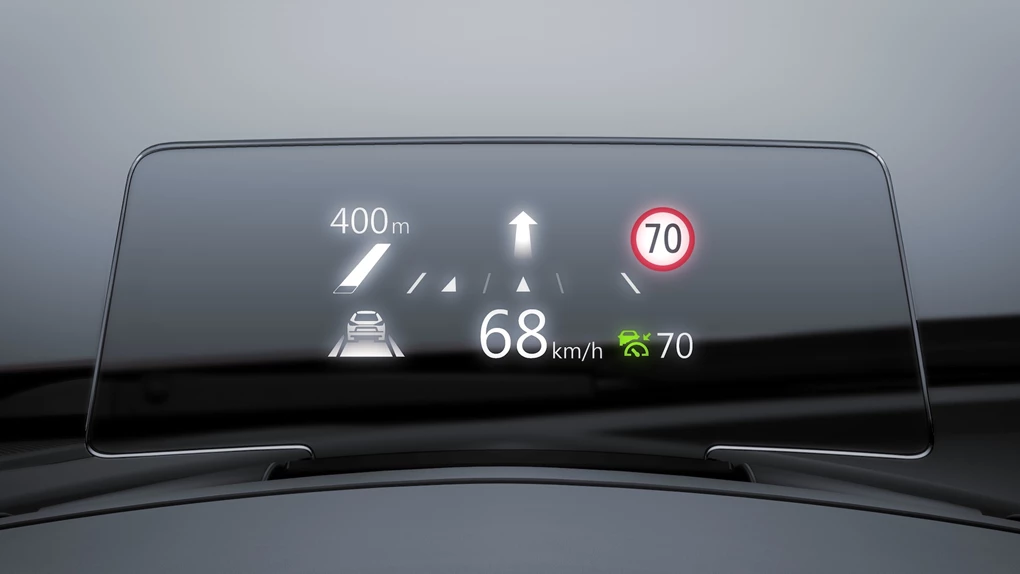 Interior & Equipment
It's up front where the Mazda's less-than-premium image is best noticed. It's not immediately apparent where costs have been cut – the dashboard is well laid-out, and swathes of soft-touch plastic coat the upper surfaces. But poke closer and you'll find some very hard, scratchy materials in places you wouldn't expect them. Continue poking, and you might be disappointed to find that the infotainment display isn't touchscreen – all inputs must be made through the controller on the centre console, which makes typing in addresses laborious.
However, there's still plenty to like. The gauge cluster is refreshingly no-nonsense, while the leather-coated steering wheel adds a touch of class. The gearshift, pedals and driving position are all perfectly sited, while the Stone leather trim (sadly a pricey optional extra) looks and feels fantastic.
It's roomy enough, though the interior lacks clever storage solutions. The boot has no hooks or underfloor storage, though it's large enough – and while there's room for adults in the rear seat, they won't be luxuriously stretching out the way they would in a Nissan Pulsar.
Equipment levels are generous. Trim levels run SE, SE-L and Sport, with 'Nav' variants of each unsurprisingly adding sat-nav to the equation. All cars have alloy wheels, that seven-inch infotainment display, air-conditioning and electric windows front and rear. SE-L adds LED daytime running and rear lights, xenon headlamps, climate control, cruise control and parking sensors, while Sport visually upgrades the car with 18-inch alloy wheels and adaptive front lighting, plus a heads-up display and Bose stereo system.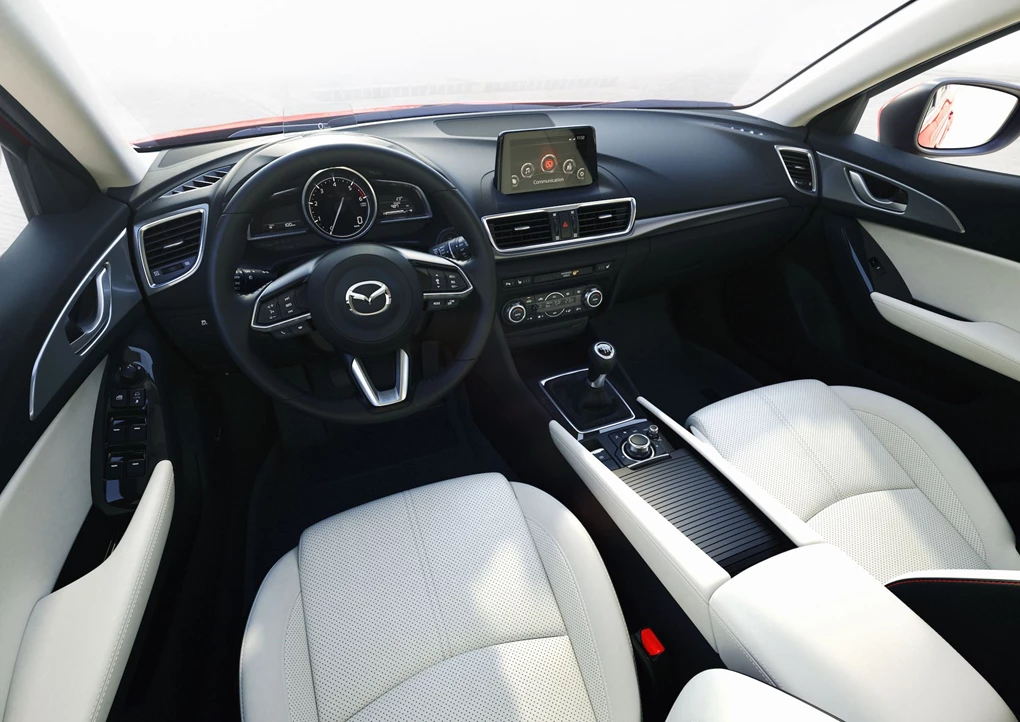 Cost
The 3 is priced competitively, undercutting its Golf and Focus rivals. Better still, entry-level models have considerably more power – with the Mazda's 118bhp engine going up against 98bhp in the base model Ford Focus and just 82bhp in the cheapest Golf available.
Our pick of the range – the 118bhp petrol in Sport Nav trim – comes in at £21,915. We'd find it difficult to resist the Light Stone leather, but it does come in at £1,200. Otherwise, the options list is non-existent – what you see is what you get.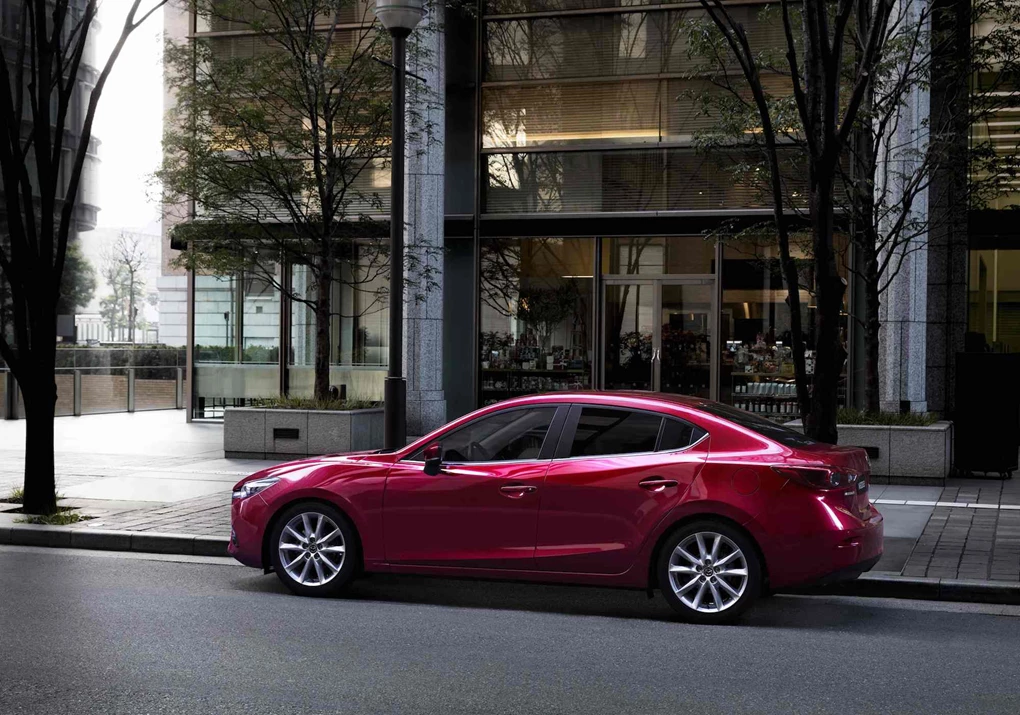 Verdict
The Mazda 3 is a great family hatchback, with the reliability of a Japanese brand behind it and distinctive good looks. It's also a very accomplished drive, and superb value for money.  The Mazda 3 is a great car that ought to be on your shopping list if you're considering a Focus or Golf.