Introduction
It may look similar, but this G-Class is completely new compared to the last generation – save for a handful of parts.
The second generation G-Class was unveiled earlier this year, and with it came a mildly tweaked exterior but a very high level of equipment – especially in the AMG-fettled G63 guise we have here.
The design didn't need to be changed though, as the legendary off-roader is iconic as it is. It did require severe modernisation and that's exactly what Mercedes has done.
But can this G63 take the mantle from its predecessor – the G65 – and maintain the high level of both performance and luxury? We take a look…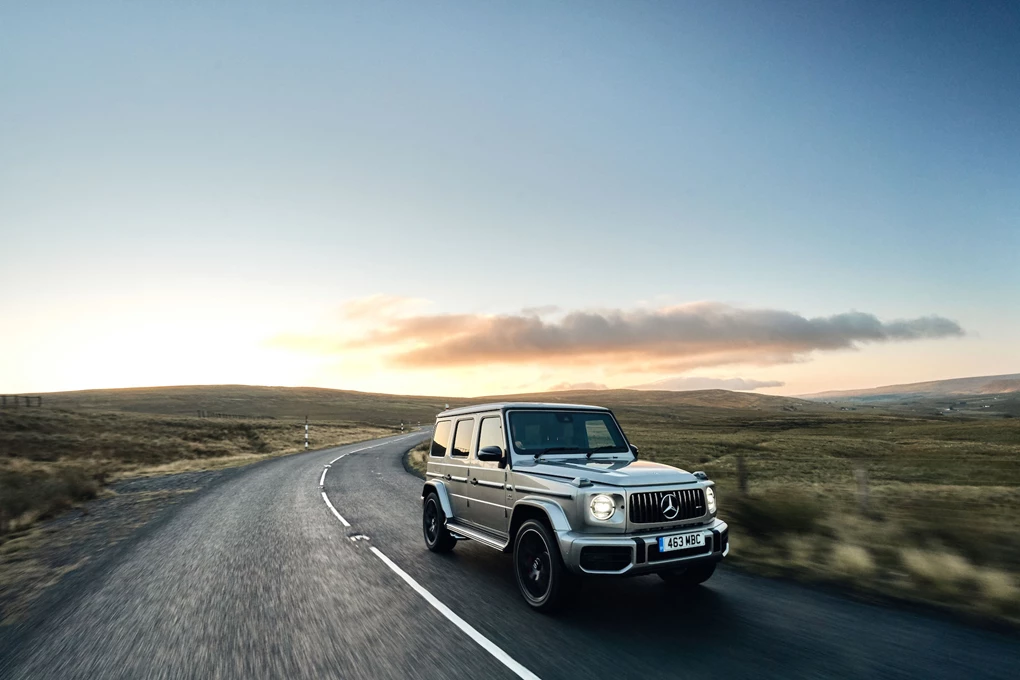 Performance
Under the considerably long bonnet is AMG's 4.0-litre biturbo V8 that has become the unit of choice from the Affalterbach-based brand – as it is found in models such as the AMG GT, S63 and E63. Here, the unit produces 577bhp and 850Nm of torque, with brute force driving all four wheels via a nine-speed automatic transmission – with three differential locks also fitted to help when the going gets a bit tougher.
It's difficult to believe sometimes, but the G63 can get to 60mph in just 4.3 seconds – which for a car the size of a small house is remarkable. There is an almighty grumble that accompanies that too, making it even more addictive. When fitted with the AMG Drivers Pack, the G can reach 149mph, but without the top speed is 137mph.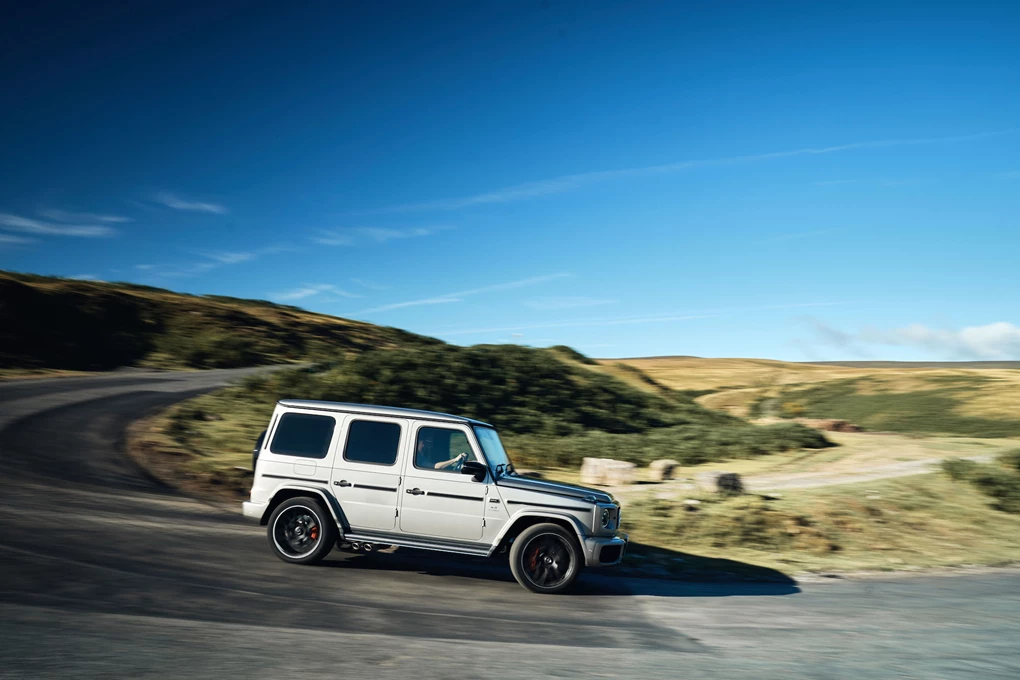 Ride & Handling
It's safe to say that the new G-Class comes with more driving refinement than before, although you still shouldn't expect it to be the last word in feel and comfort. One positive is that there is now some feel from the steering – which definitely lacked in the previous iteration.
Although it stills feels distinctly like an off-roader, road comfort is now much closer to other performance SUVs and you won't feel as rattled as you would in the previous G-Class. This new version feels much more modern than the last and more bearable to be in, but you can still take it off the beaten track and enjoy driving it where it belongs.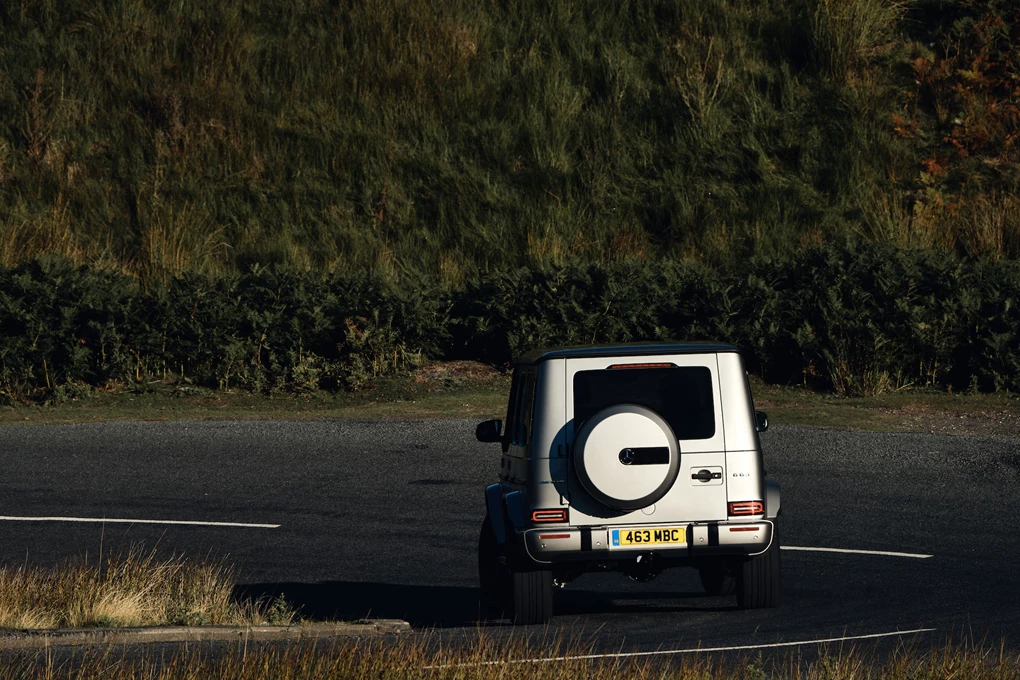 Interior & Equipment
Although it may not look it, the 2018 G-Class is larger than its predecessor, as you get 187 litres more boot space than before – 667 litres in the new model – and a much more spacious cabin. The quality of finish is also much better, as the G63 now falls in line with the other high-end Mercedes models – with leather and aluminium detailing to be found throughout.
Currently in the UK, customers are only offered the AMG G63 option, and with it you get all of the features you might ever need. For example, you get a series of AMG-exclusive features, such as 20-inch alloy wheels, red brake callipers, radiator grille, sports exhaust system with chrome tailpipes, performance steering wheel, sports seats with Nappa leather upholstery and IWC-designed analogue clock that sits at the centre of the dashboard.
Further high-end features include the dual-screen infotainment setup that is made up of two 12.3-inch displays showing all the media options, smartphone integration, a Burmester surround sound setup and ambient lighting.
Automatic climate control, heated steering wheel and seats, and 360-degree parking cameras complete the package – which in the spec we tried was in excess of £150,000.
See Available Mercedes-Benz deals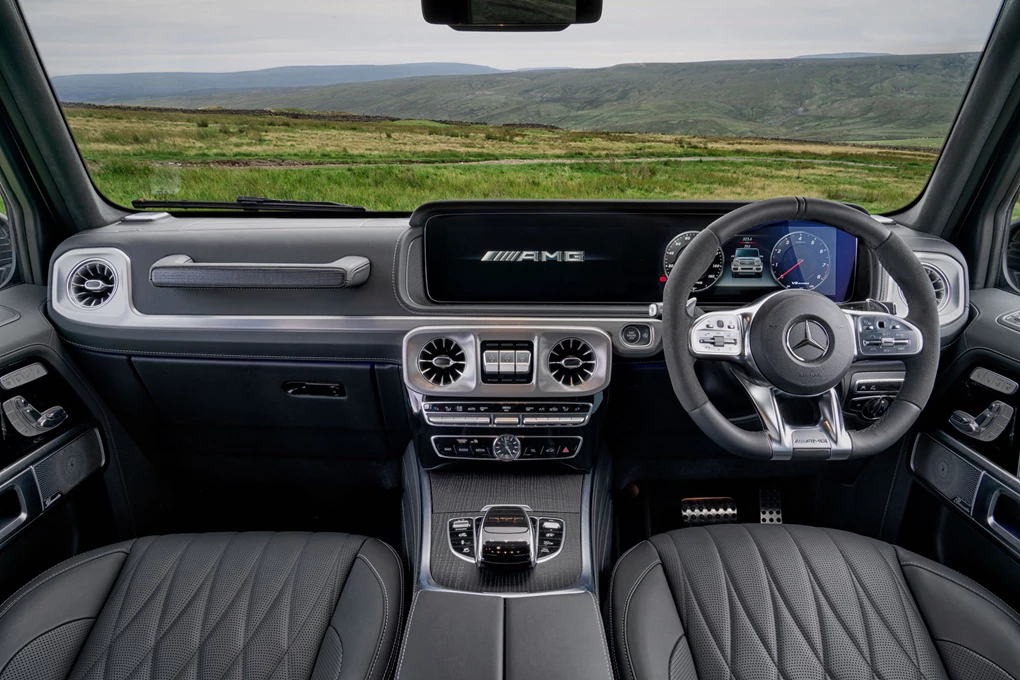 Cost
It's safe to say that the G63 isn't cheap – with prices for the model starting from £143,305. In the spec we tested, it came with a few extra features that pushed the price up to £153,905.
It's not like the G-Class is cheap to run either, as the all-consuming V8 can barely manage the quoted 21.4mpg and emits 299g/km CO2 – so if you buy one, be prepared to pay a lot of road tax and fill up its 100-litre fuel tank quite often.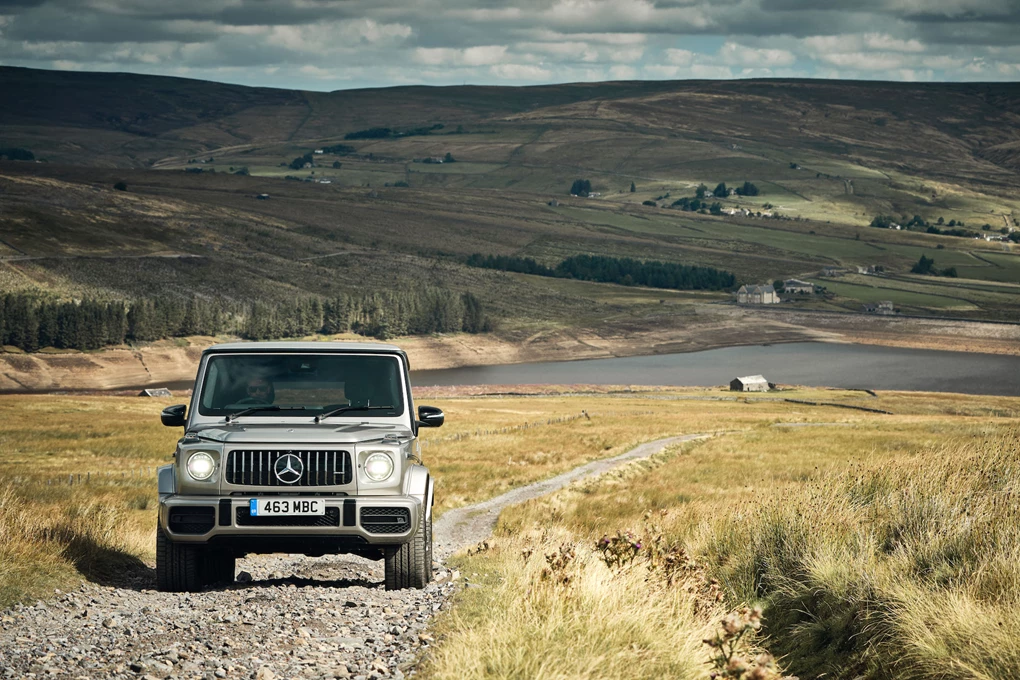 Verdict
This car is so far behind the times of motoring in terms of what it stands for – gas-guzzling, unelectrified and, frankly, massive. But the G63 has an awful lot of charm and excitement, which make it truly irresistible to many a petrolhead. It goes off-road well and copes well enough on tarmac to get you from woodland to moor without much hassle. It is also much more liveable inside and allows you to enjoy the commanding road position you hold. The G63 is ridiculous, but we love it for that.