Introduction
The GLC is one of Mercedes's most popular SUVs, with its family-friendly size and classy looks.
But in a world where cutting pollution and the rise of electric cars seems to be ever more prominent, it seems a little odd that Mercedes has decided to drop a 500bhp V8 engine under the bonnet of its rather sedate crossover.
The result is everything but mundane and offers supercar-rivalling performance yet it's still capable of carrying five people in comfort and remains impressively practical. It also comes with all-wheel-drive and 'Eco', 'Comfort', 'Sport' and 'Sport+' modes, which each affect the way the car drives.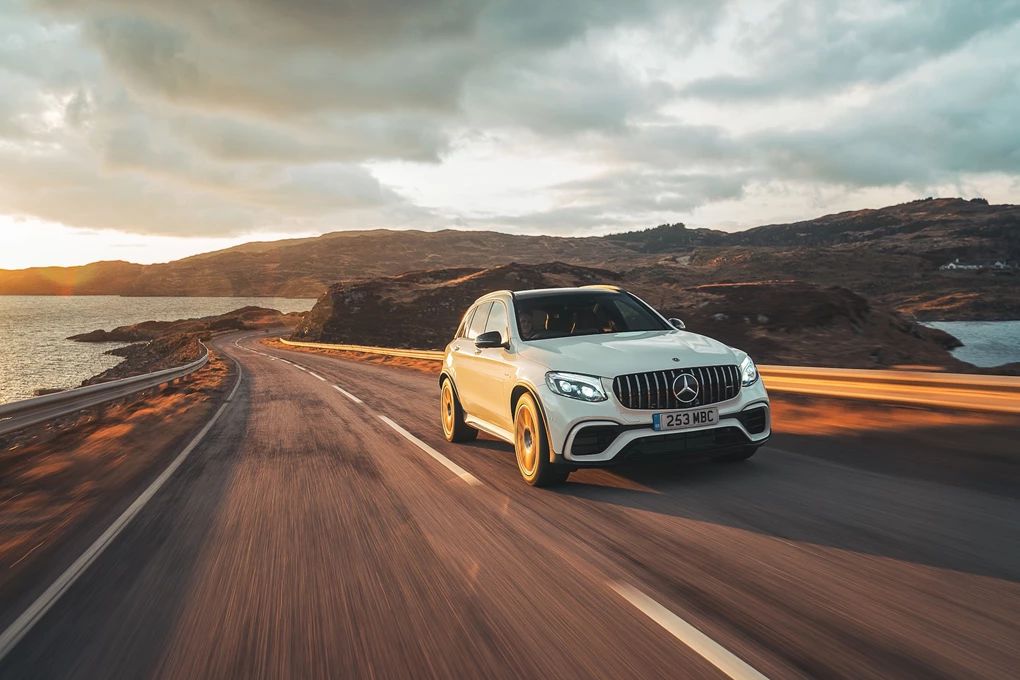 Performance
Underneath the rather muscular-looking bonnet lies Mercedes's tried and tested 4.0-litre twin-turbo V8 petrol engine. It's used across Mercedes-AMG products and for good reason - it's excellent. It produces 503bhp and 700Nm of torque.
It allows the GLC to accelerate from 0-60mph in 3.6 seconds and onto a top speed of 174mph, making it one of the quickest SUVs currently on sale, and all the more impressive considering it's a heavy all-wheel-drive SUV.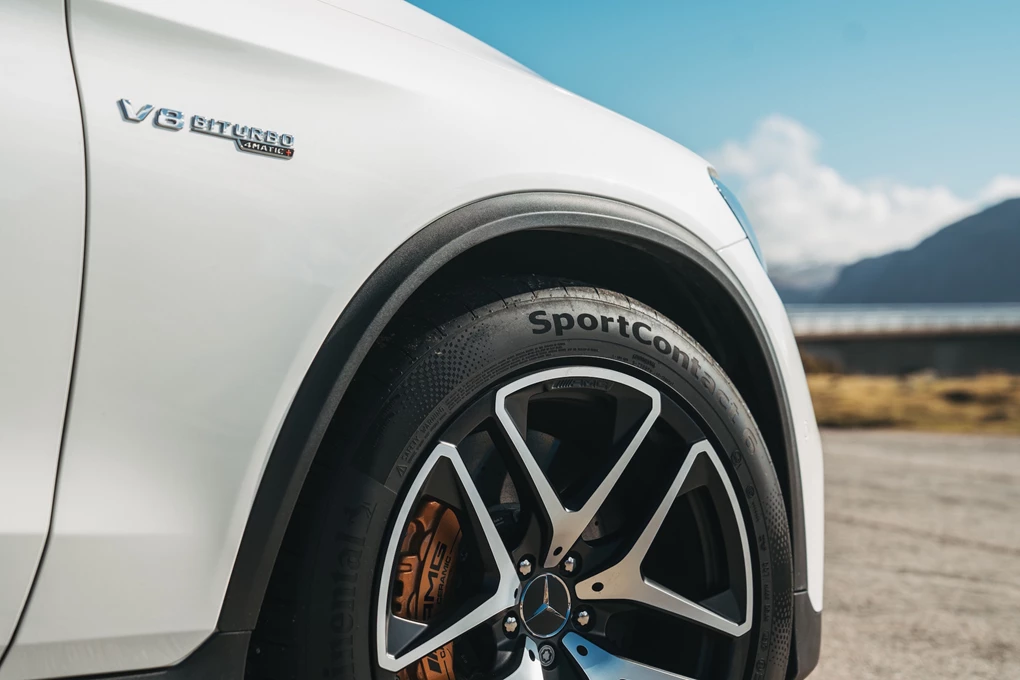 Ride and handling
It's an odd thing to experience a car of this weight and size to be able to accelerate with such vigour. Pressing the accelerator is a dangerously addictive game as you wait for the turbos to kick in and then are greeted with a monstrous splurge of power. The gearshift is sharp and precise, and the engine noise is enough to make you giggle. The steering doesn't have a lot of feel, but is direct and easy to place, making the GLC feel far smaller than its size would suggest.
In its firmest setting, Sport+, the suspension is simply too harsh for British roads, with even the smallest of bumps being felt in the cabin. Leaving it in the softest setting is the best bet, and allows the GLC to be both comfortable and without creating too much body roll.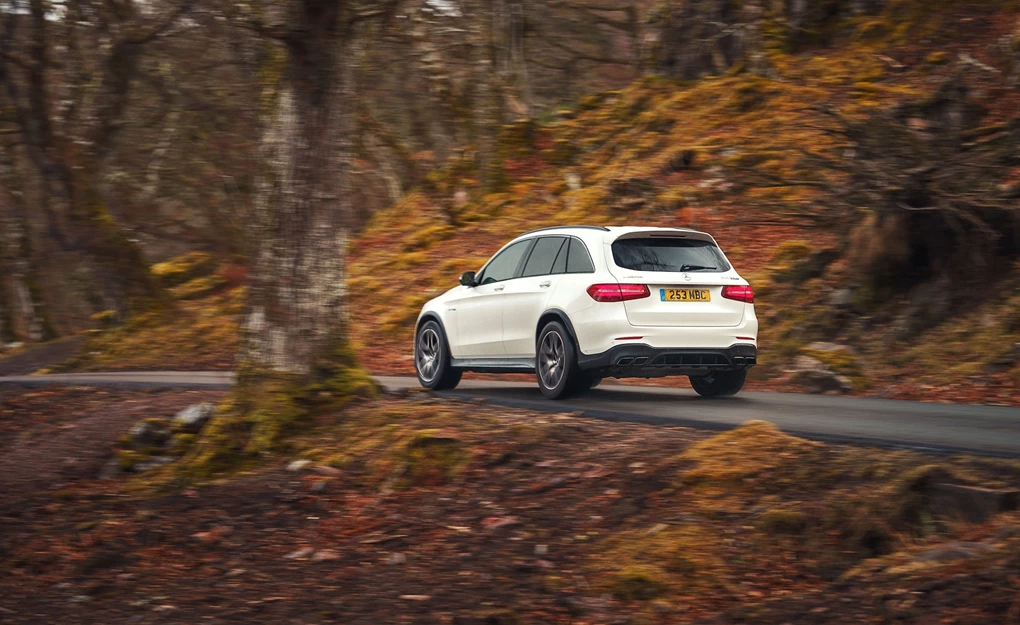 Interior and equipment
The Mercedes-Benz GLC feels well-built, and there's lots of premium leather and carbon dotted around the cabin. The latest Mercedes infotainment system is yet to be fitted to the GLC, which unfortunately means it makes do with the older version which does make it feel a little outdated. But it's remarkably comfortable, with the sports seats offering plenty of support. There's enough room in the rear for adults, while the 550 litre boot is impressive.
As you would expect for a car of this price, it comes with plenty of equipment. The S builds on the GLC63's already impressive kit list, and adds 20-inch alloy wheels, performance seats and an electronic rear axle differential lock. There's also sat nav, and a host of safety assists – including park assist, adaptive brake lights and autonomous emergency braking.
Enquire Now on a new Mercedes-benz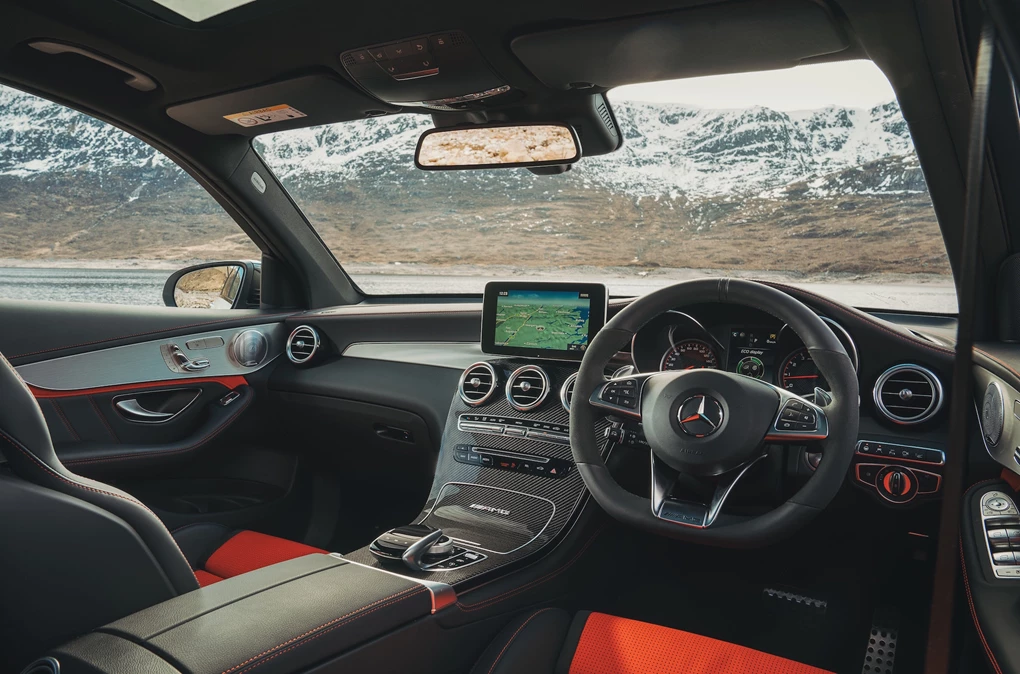 Cost
The GLC 63 in its standard guise is already an expensive car, with prices starting from £76,070. The 'S', with its 34 extra horses and standard kit, weighs in at £89,180, which makes it more expensive than the Porsche Macan Turbo (although it's admittedly much quicker) and also nearly £20,000 more than an equally powerful Alfa Romeo Stelvio Quadrifogllio.
Running costs will also be high, with the GLC 63 S managing just a claimed 26.4mpg on the combined cycle, with high CO2 emissions of 244g/km. High running costs are to be expected on a fast petrol SUV, though.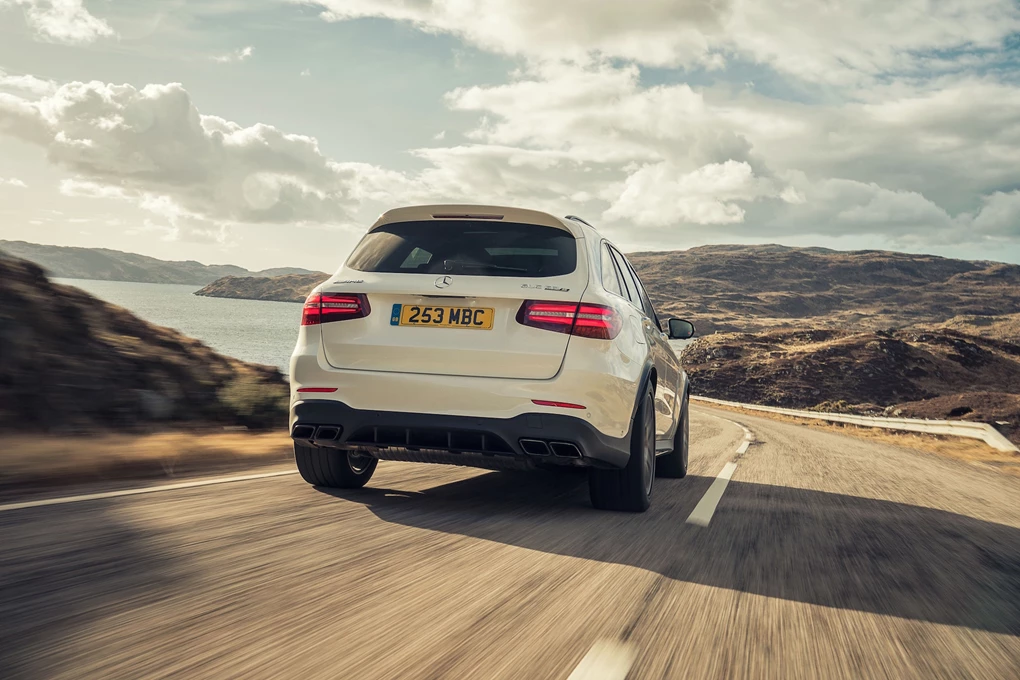 Verdict
The GLC 63 S may be expensive but it is truly loveable because of just how ridiculous it is to drive. The acceleration is phenomenal for a car of this size, yet it also performs well in the corners and has a comfortable ride, too.
It's one of the most exciting SUVs on sale, and Mercedes-AMG should be applauded for making it. It's great fun, yet practical as well, and is worth having just for its ability to bring a smile to your face. Cars like this won't be around forever, and we should celebrate them while we still can.
Test drive a Mercedes-Benz GLC today