Introduction
In 1969 Mini launched the 1275  GT as a replacement for the Cooper. It added some extra luxury and speed into the popular Mini formula, and featured a 1,275cc engine and the same square nose from the original Clubman.
Now Mini is seeking to replicate that formula with the new 1499 GT. Unfortunately this new model is not so range-topping and is instead based on the base-spec One. The 1499 not only applies to the 1,499cc displacement, but also to the number of units that will be built.
Using the same basic engine fitted to the One – a 1.5-litre three-cylinder unit – it adds sporty elements from the fiery John Cooper Works models. These include the JCW bodykit and also the sports suspension. Elsewhere, there's black 17-inch alloy  wheels, tinted windows and gold '1499 GT' decals on the doors and wing mirrors. Retro spot lights can also be ordered, although they're not fitted to the car displayed here.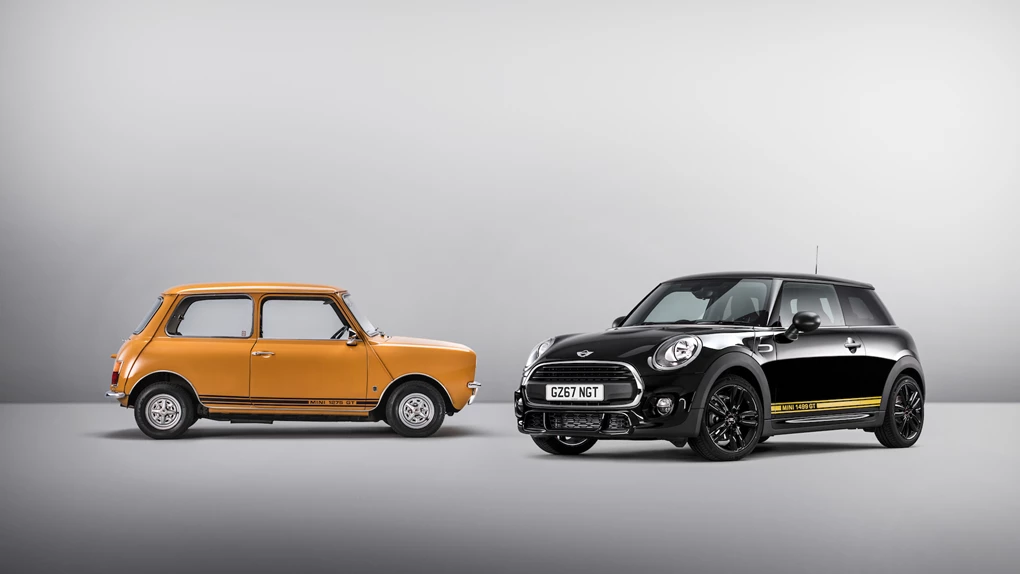 Performance
While the 1499 GT might look like a hot hatch, the performance is a bit underwhelming. The 1.5-litre unit produces just 101bhp, meaning average 0-60mph figures of just under 10 seconds. You'll also soon become familiar with the six-speed manual gearbox because of how much you need to work to keep a constant pace.
For a Mini engine, it feels like it's lacking character and isn't as eager as you would hope or expect.
But in normal conditions and around town, it's a good cruiser with a long enough sixth gear to make for a relaxed driving experience.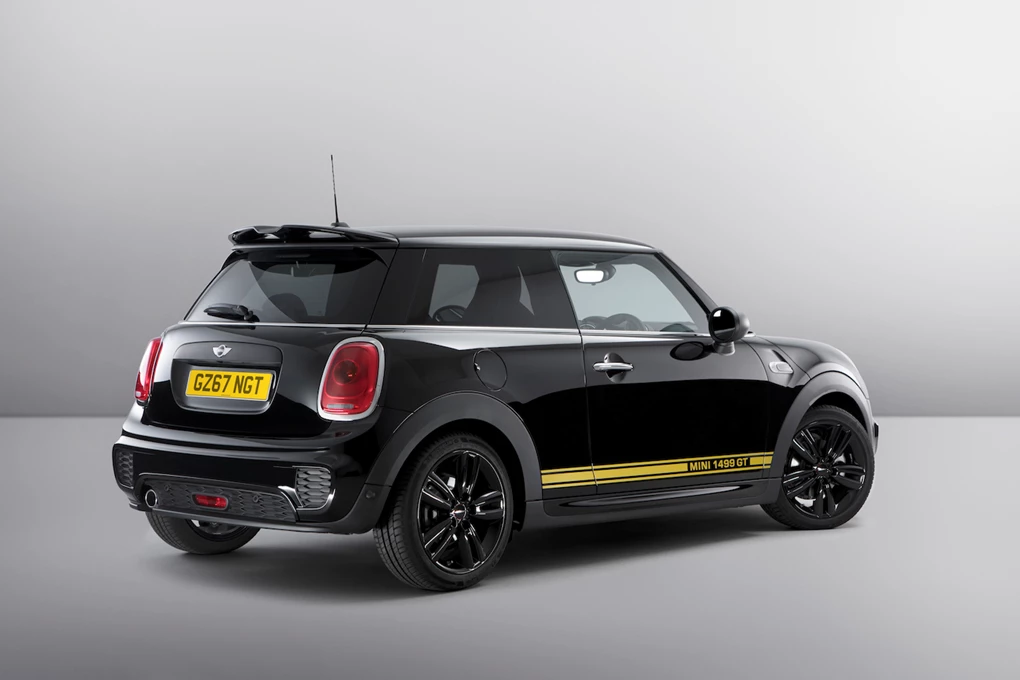 Ride and handling
But where the 1499 GT falls down in terms of performance, it makes up for with its handling. The legendary Mini handling has not been lost here, with tidy handling and fantastic feel allowing you to place it into corners with confidence. The absence of driver modes on the 1499 GT also works in its favour, too, as it feels purer and less artificial than any Mini 'Sport' mode.
The tuned suspension results in a firmer ride than the standard One, and it's not helped by the 1499 GT's larger 17-inch wheels. But that said, it's a compromise worth having because of the bags of fun from the car, as well as its fantastic looks.
Enquire Now on a new MINI today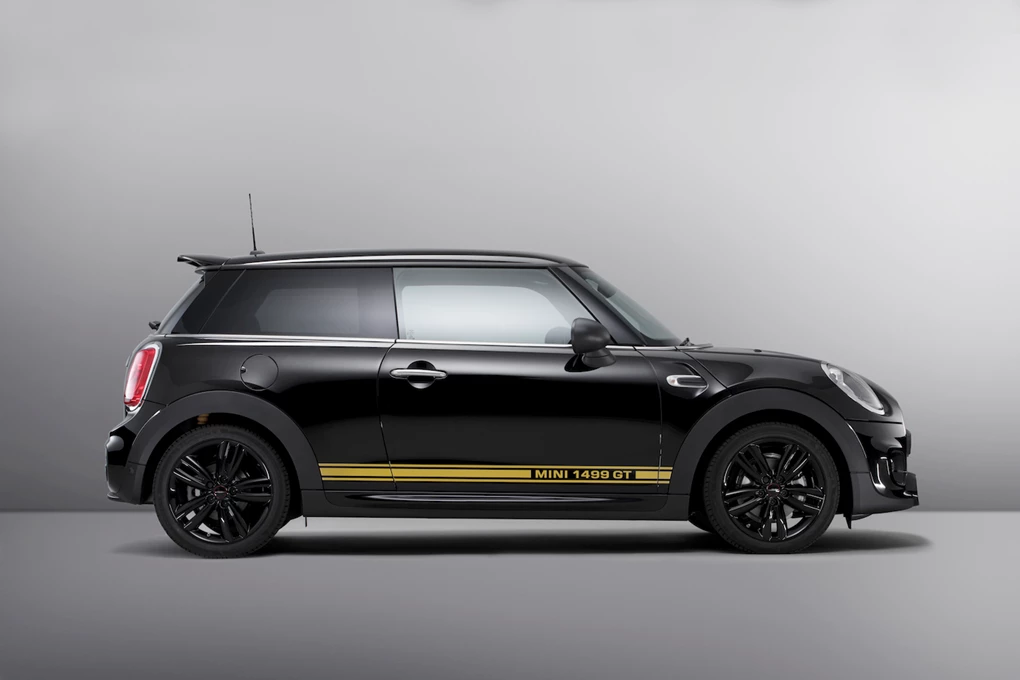 Interior and equipment
Mini has remained true to its past with its interiors, and still offers the large circular dial in the middle, although this is now an infotainment screen rather than a speedometer as it was in past Minis.
Build quality is rock solid, and is where Mini's allegiance with BMW shows most. The chrome toggle switches, BMW-style infotainment controller and JCW side sills all give the 1499 an upmarket touch, and make the GT just feel that extra bit special.
Minis are not renowned for their spaciousness and the 1499 GT is no different. While it's a four-seater, the rear seats aren't the best for adults. However, consider it as a two-seater and you won't be disappointed.
The 1499 GT's basic price means that it is not particularly well-equipped, although it comes with the essentials. Air-conditioning, keyless start, DAB radio and Bluetooth are all fitted as standard, but it misses out on kit such as parking sensors and satellite navigation.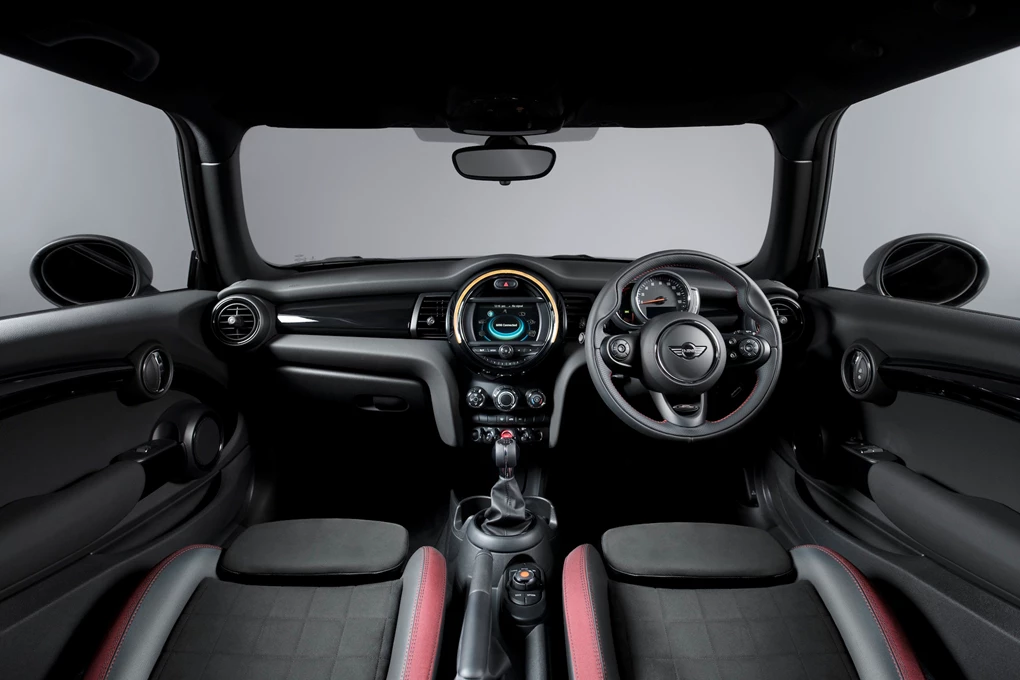 Cost
Prices for the 1499 GT start from £15,900, which is well-priced for a Mini, and while it might not come with all the bells and whistles, most essential equipment comes as standard.
Running costs should also be cheap, with the small-power engine returning low CO2 emissions of 115g/km and a claimed fuel economy figure of 56.5mpg.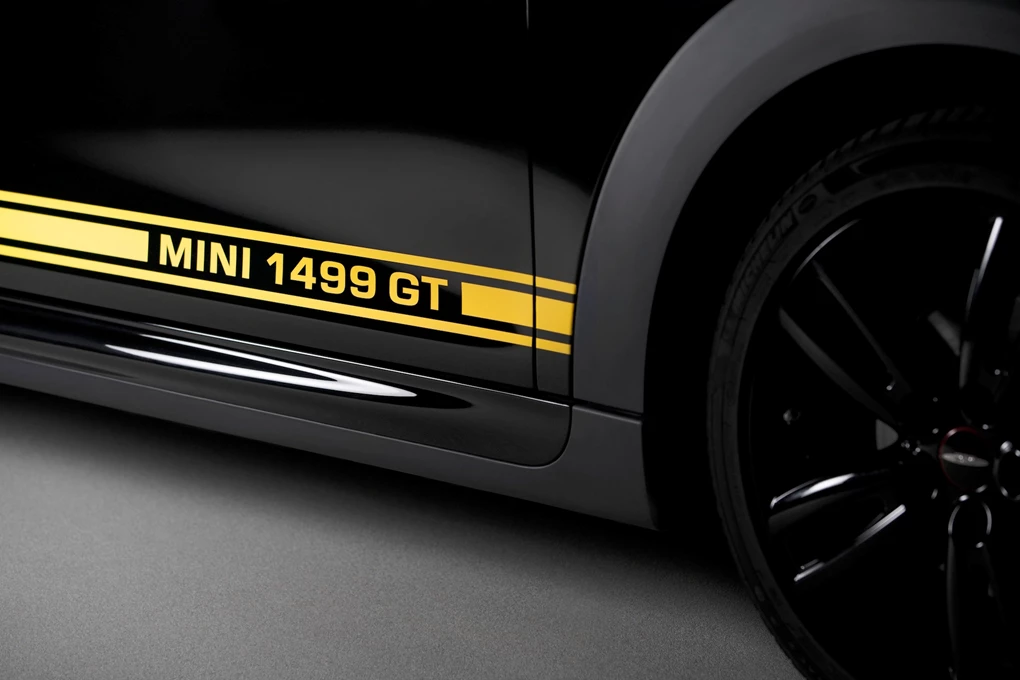 Verdict
The 1499 GT is a quirky addition to the Mini range, and its pleasing to see the firm harking back to its roots with this edition. It remains good to drive, well-built and is attractively priced for a Mini.
It might not be the significant step forward that the original 1275 GT was, and it's let down by its weaker engine, but for those wanting a good-looking Mini that stands out from the crowd with its gold accents and classy bodykit, you could do a lot worse than having a look at the 1499 GT.
Test drive a new MINI today