Introduction
The Mini Hatch is an iconic model that has always warmed the hearts of British drivers, thanks to its retro looks and brilliant driving feel that is reminiscent of the go-kart like original from the late 1950s.
Following the first BMW-produced model rolling off the production line back in 2001, the Mini Hatch has come on leaps and bounds – despite the shape staying almost identical.
Here we have the mid-life update of the Mk3 Mini, and here we find lots of patriotic detailing to let you know that Mini is a British brand – and putting it beyond any doubt whatsoever.
But with the modern models known for being great to drive and look at, can this new update maintain that and possibly even improve the formula?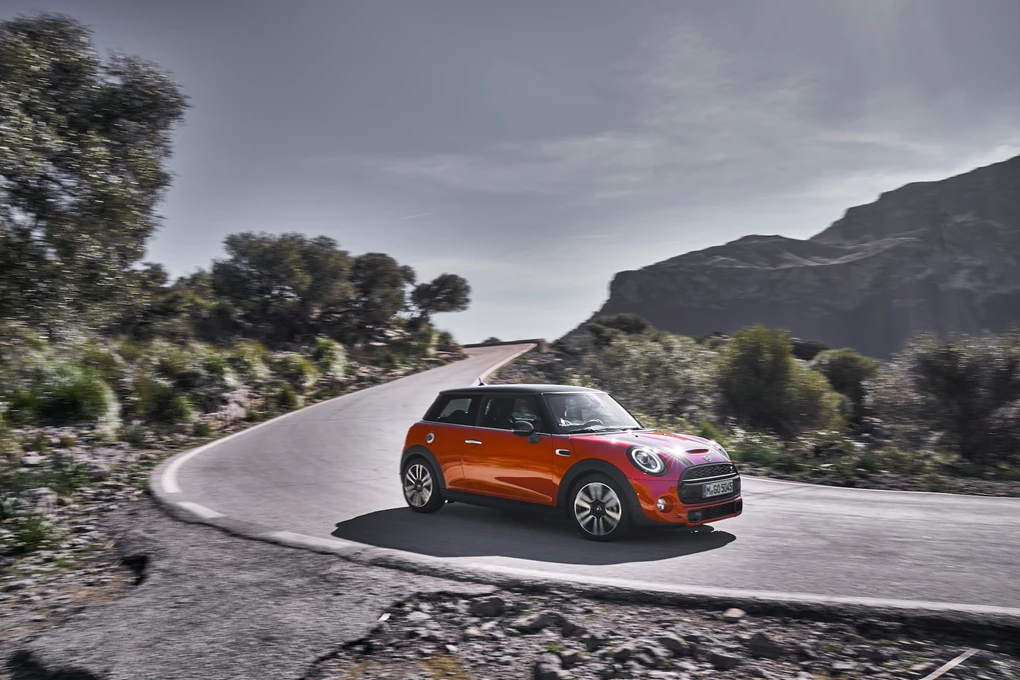 Performance
Under the bonnet of our Cooper S test car came a 1.5-litre turbocharged petrol engine paired to a six-speed manual gearbox, and with that you get 189bhp and 300Nm of torque at your disposal.
The sprint to 60mph is over in 6.6 seconds and it can push on to a top speed of 146mph – rather brisk for a small hot hatchback. This sporty go-kart-like model has plenty of torque low-down in the rev range and also comes with rev-match technology in 'Sport' mode. A seven- or eight-speed automatic gearbox is also available.
Save money on a new MINI today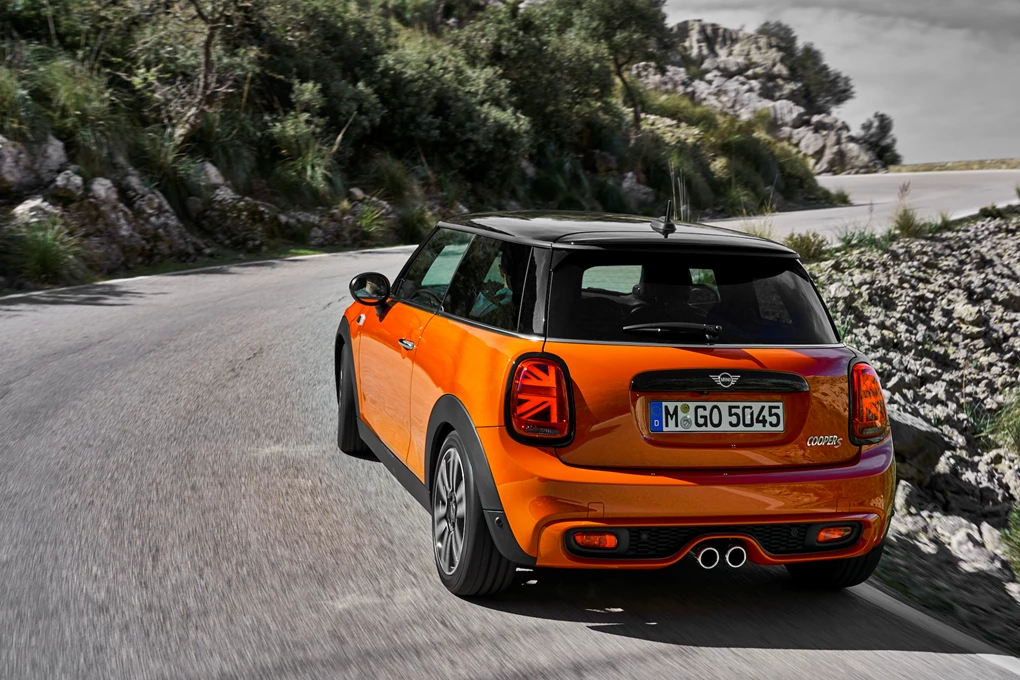 Ride & Handling
As with previous Mini models, this updated version of the Mk3 Hatch is a fun to drive as ever and comes with excellent handling qualities. The short wheelbase helps make it feel really easy to manoeuvre and also excellent over the bumps too, as you skip over them rather than through them.
The sportier set up of the Cooper S meant that the suspension was a bit stiffer than usual, but it is by no means uncomfortable. On windy roads, it is an awful lot of fun as it sticks brilliantly to the tarmac, and when it town it handles itself really well. It isn't too bad when cruising on the motorway either.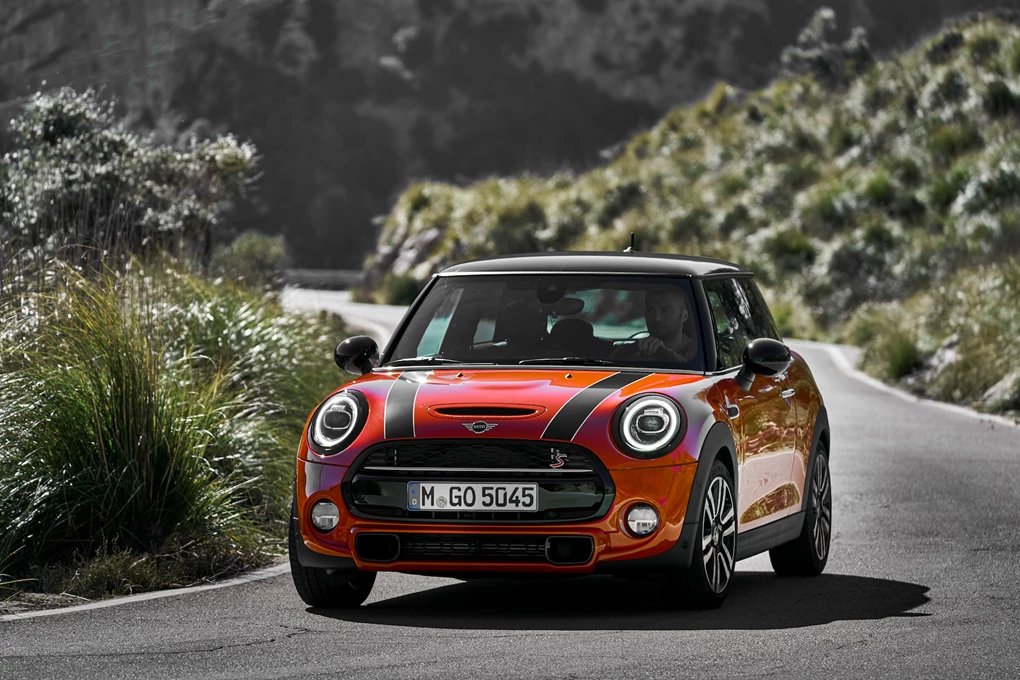 Interior & Equipment
With Mini models of late, the retro yet modern design lends to an interesting interior layout, with the central infotainment display surrounded by lights to show what driving mode you are in, as well as a single dial behind the steering wheel containing all the useful information – rather than the conventional three or four.
In Cooper S spec, leather upholstery fills the interior, with the same material wrapping the sports steering wheel and sports seats. Standard equipment includes the central 6.5-inch infotainment display, DAB radio, LED head and taillights, air conditioning and central locking – with much of the mod-cons needed on most cars coming in the optional Chili Pack.
With the Mini Yours Pack, you can be extra patriotic and apply up to 12 Union Jack motifs around and on the car, including in the rear lights – which do look rather excellent. The Cooper S is a premium option on the market for sure, and the equipment on offer ensures that.
Space-wise, the rear passenger area and the boot could be better, but that won't matter to many Mini Hatch buyers as practicality isn't the be all and end all for this car. Front space is good though, and there is plenty of head space to accommodate even the tallest of occupants.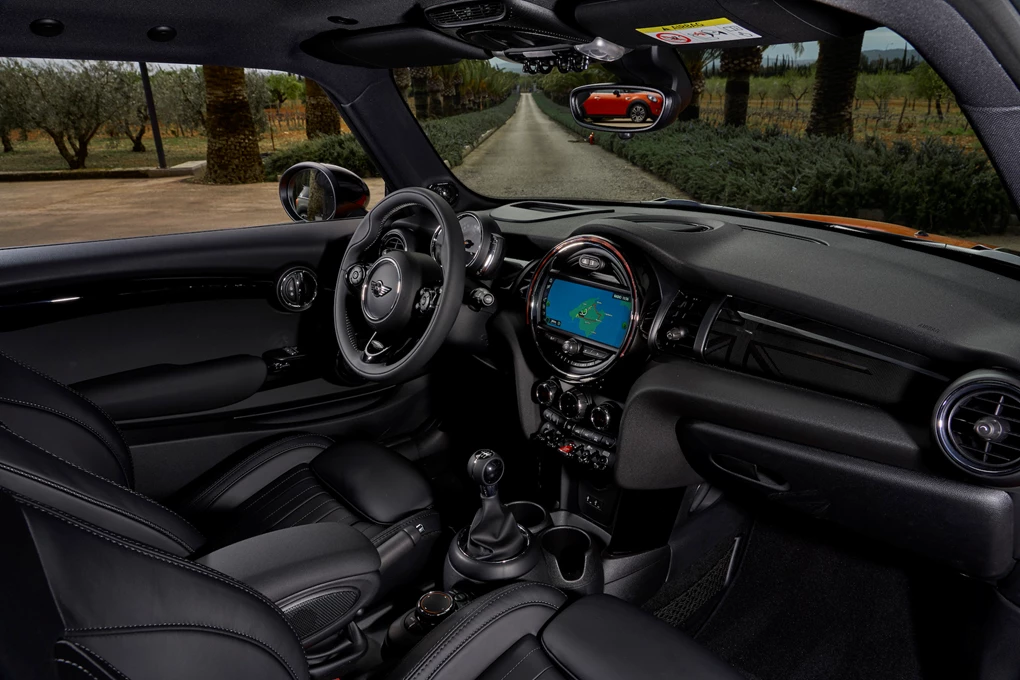 Cost
This updated Mini starts from £15,900, with the Cooper S we tested having an initial price of £20,630 – which isn't too bad for a sportier hatchback.
Running costs are also rather excellent, with the Cooper S quoted to return 47.1mpg and emit 138g/km CO2 – which for a car that performs as well as this, is rather good indeed.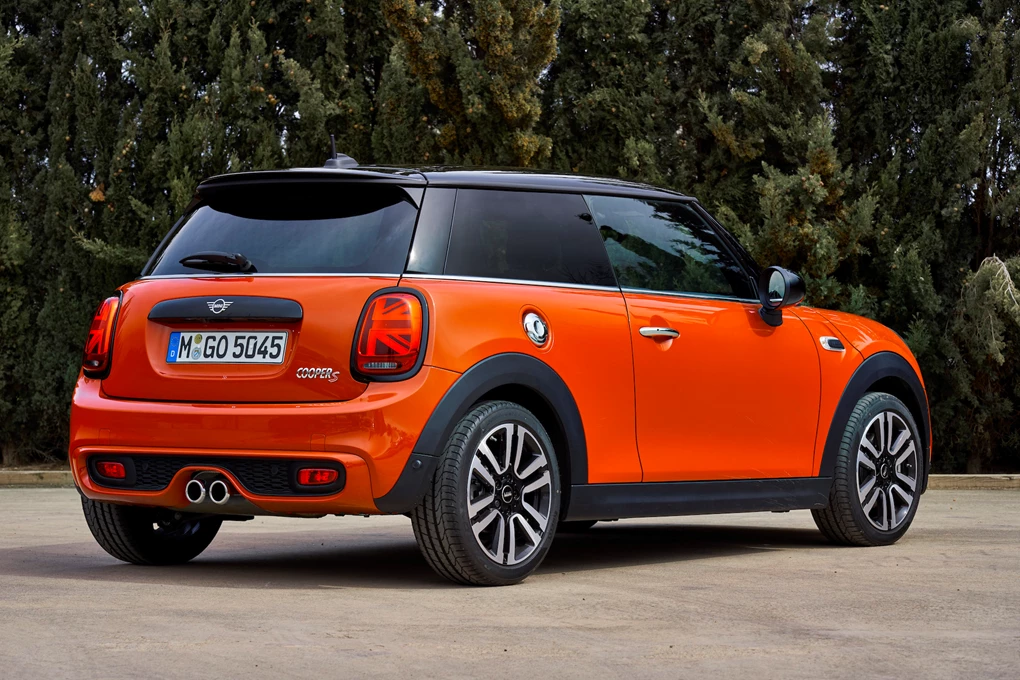 Verdict
There isn't much wrong with the Hatch to be honest, as it ticks all the right boxes in terms of fun hatchbacks. It drives excellently, rides well and also comes with plenty of equipment – although you will have to spec a little more to feel completely at home. The Cooper S is set at a lower price point than comparable premium hatchbacks and helps make it a great little car. And when you add in the retro looks and patriotic detailing, you can't go far wrong with the Mini Hatch.