Introduction
Mini is well-known for offering cars that give an exciting driving feel, with the Cooper S, Cooper SD and John Cooper Works Hatch models offering up performance and thrills in spades.
But what if you're after something a little less common and a bit racier?
Well, Mini has you covered there too, with this – the John Cooper Works Challenge, a track-inspired Hatch that is on the rarer end of the Mini scale.
But is the extra expense for a more dynamic setup worth it and is it that much more exciting than its stablemates? We find out…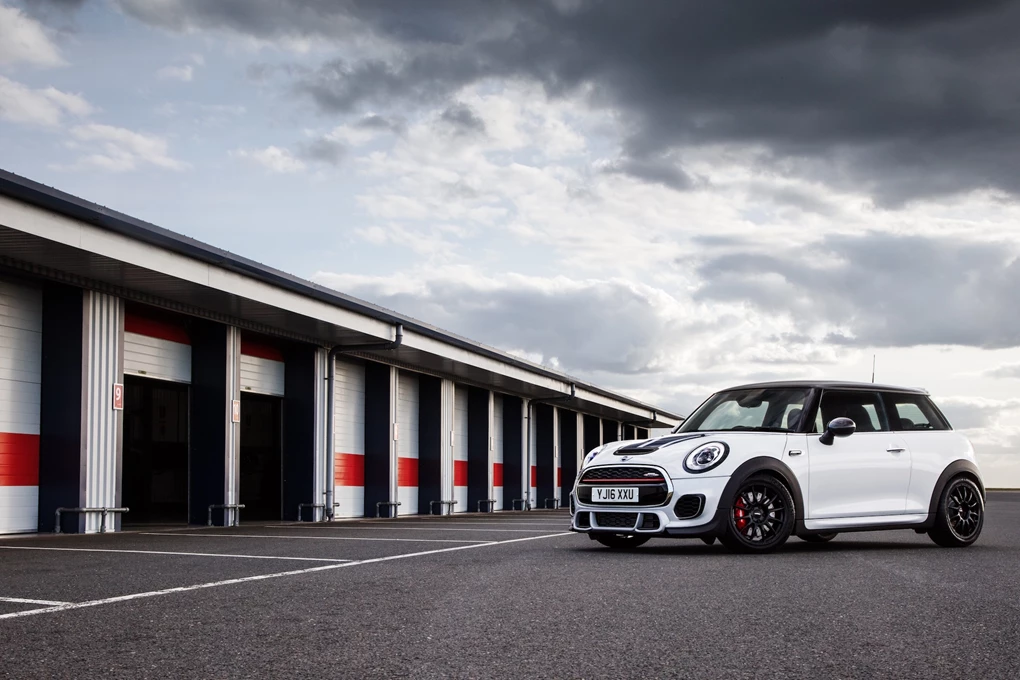 Performance
Under the bonnet is the same engine you would find in the John Cooper Works Hatch – a 2.0-litre, four-cylinder turbocharged engine that produces 228bhp and 320Nm of torque, which is hefty amount for a car of this size.
Combined with a six-speed manual gearbox, that can mean a 0-60mph time of 6.1 seconds and a top speed of 153mph – the same as the JCW model – but this car's purpose is to be faster in the corners thanks to its track-focused setup and additional features.
Enquire Now on a new MINI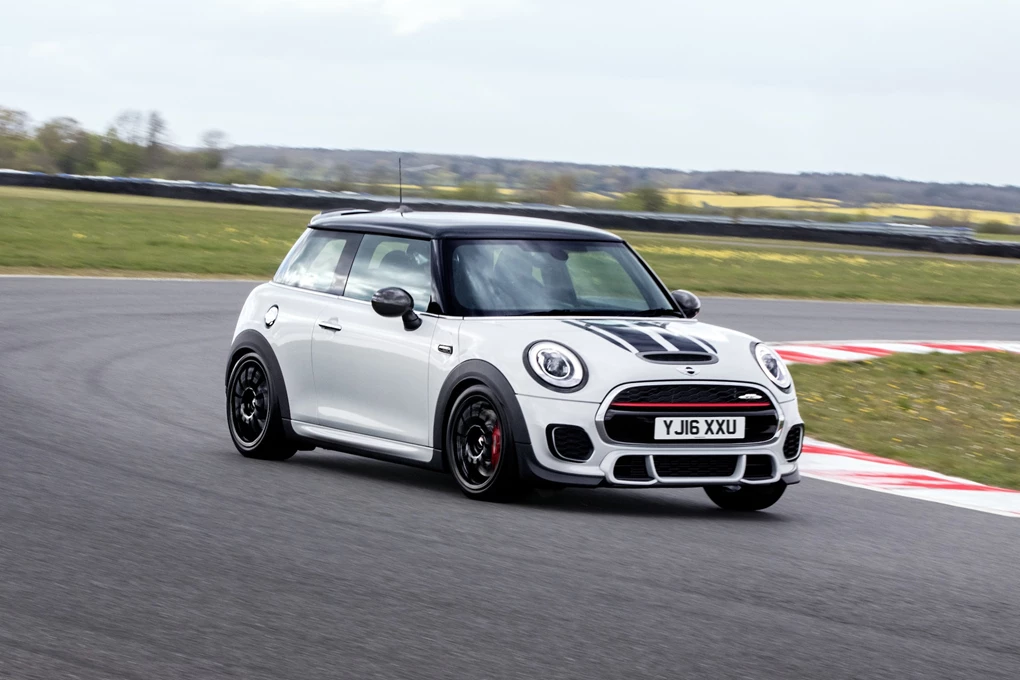 Ride & Handling
The John Cooper Works model drives brilliantly anyway, so when Mini decided to up the ante even more in the Challenge version, things could only get better – and they have. With the grippier tyres, larger brakes and new differential all working together, the JCW Challenge feels more accurate whether you're on track or the open road, but it hasn't lost its sense of fun – the character that defines the Mini Hatch.
You do get comfy sport seats though to help with the overall ride quality of the track-inspired Hatch.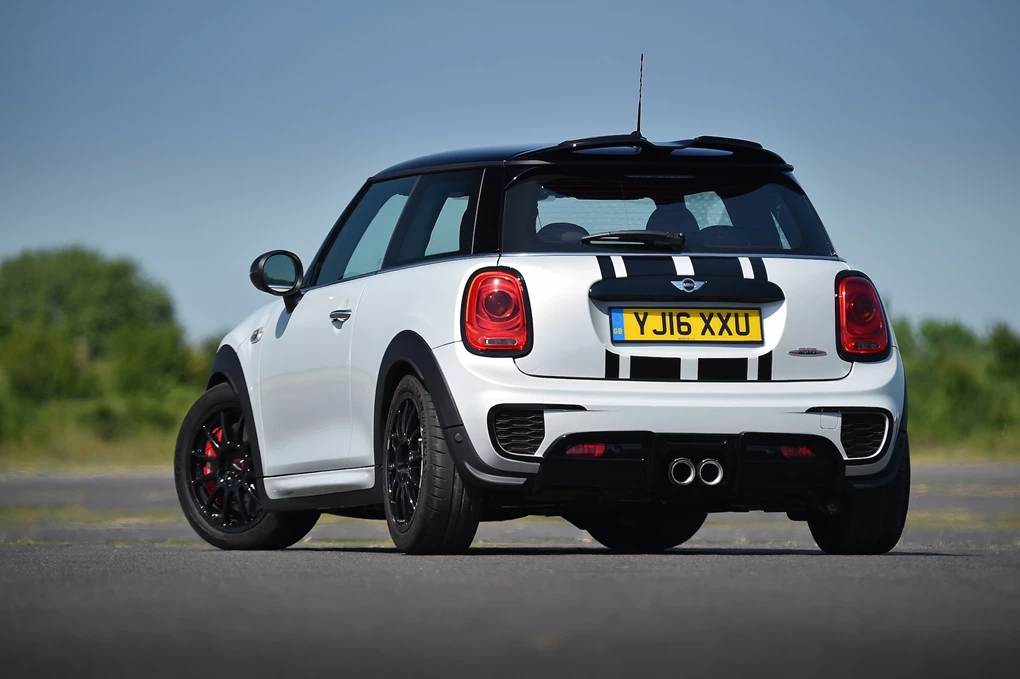 Interior & Equipment
Most of the changes over the standard John Cooper Works are on the bodywork. With Mini fitting the JCW Pro Aerokit, you get lower front splitters, rear spoiler add-ons for the large rear spoiler, a rear diffuser and rear splitters for that aggressive look and additional aerodynamic performance. Other changes include black 17-inch alloy wheels, lower ride height and bright red brake calipers – which do affect the look of the model drastically compared to its JCW sibling.
With the racy nature of this model, the interior isn't as well kitted out as you might expect, with Mini opting for a more minimalist layout. So you don't get the central infotainment display, with a smaller digital display in its place, but there's nowhere for your eyes to be drawn and you can focus on the road more.
All of the JCW Challenge models come with the same spec, and that means air conditioning, microfiber and cloth upholstery in black, Piano Black interior trim finish, rear parking distance control, rain sensor with auto headlight activation and adaptive LED headlights. The model also comes with JCW Challenge-specific decals and detailing, with each unit also coming with a unique plaque with its build number.
The Challenge also comes with a Bluetooth-controlled sports exhaust system, which gives the driver a choice between sport and track modes. The track mode means that the exhaust bypasses the silencer and you get the raw engine noise when you're going at full chat. You should only use it on a registered circuit though, but we can confirm its an awful lot of fun.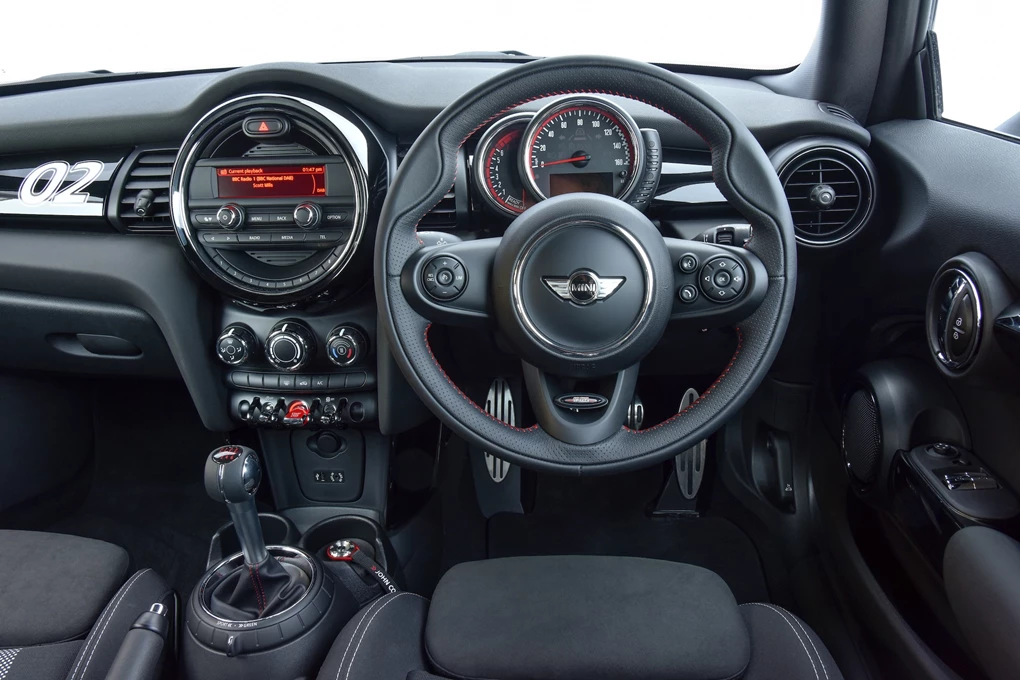 Cost
Only 100 of these will ever be built, making the JCW Challenge one of the most exclusive Mini models around. So with a starting price of £32,000, you get that exclusivity, as even though very few of these will be made, customers can get a similar feel through the standard John Cooper Works model.
Despite the performance you get from the Challenge, you can still return 42.2mpg and 155g/km CO2, meaning running costs won't be bad at all.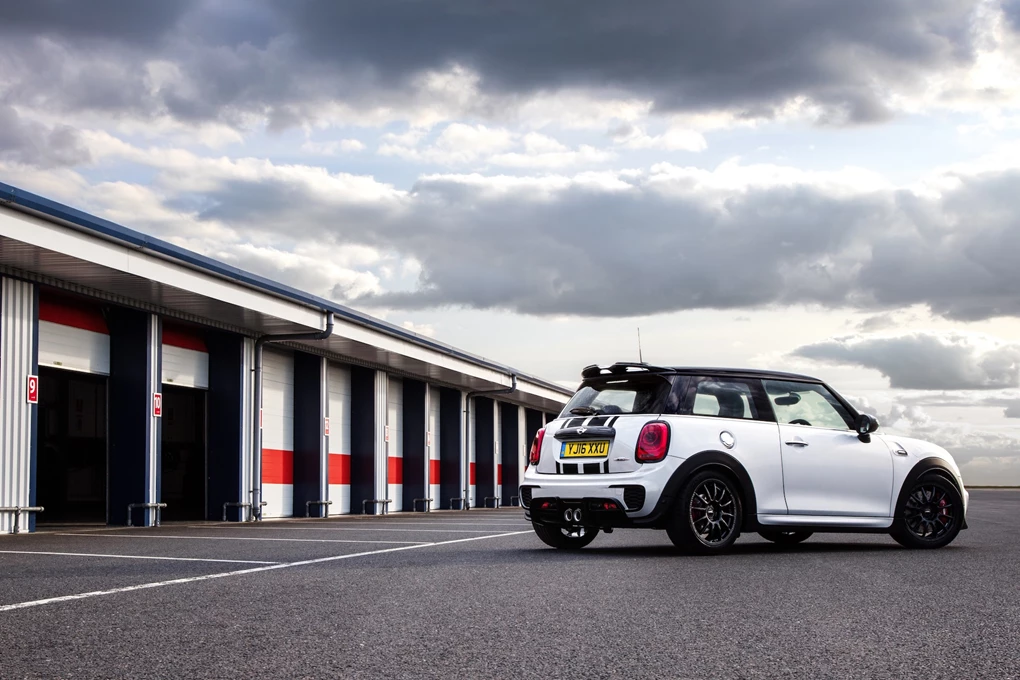 Verdict
If you want an exclusive, track-focused hatchback that doesn't hold back and attacks the road with poise and precision, then the John Cooper Works Challenge could be the car for you. Thanks to its more aggressive look and setup, the Challenge adds extra spice to the already raucous JCW Hatch and that makes this car an absolute riot. The ride can be firm on the open road, but for out-and-out track fun, this is one of the best hot hatches.
Test drive a new MINI today