Introduction
Turbocharging is the name of the game nowadays as manufacturers are increasingly trying to make their engines more efficient to comply with tougher emissions regulations. But Nissan seems to have been ignoring this rhetoric, and has recently revealed a facelifted version of its brutish 370Z.
The Japanese firm has a lot of history with its 'Z' performance cars, and while this latest version is not as ground-breaking as those before, it comes with a long list of standard equipment, and looks the part, too.
The 370Z itself is an ageing car – first revealed in 2009 – and aside from the sporty Nismo versions, this is about as comprehensive an update that the car has had. It's an old-school formula, but one that serves the car well, and makes the 370Z a rare proposition in this class.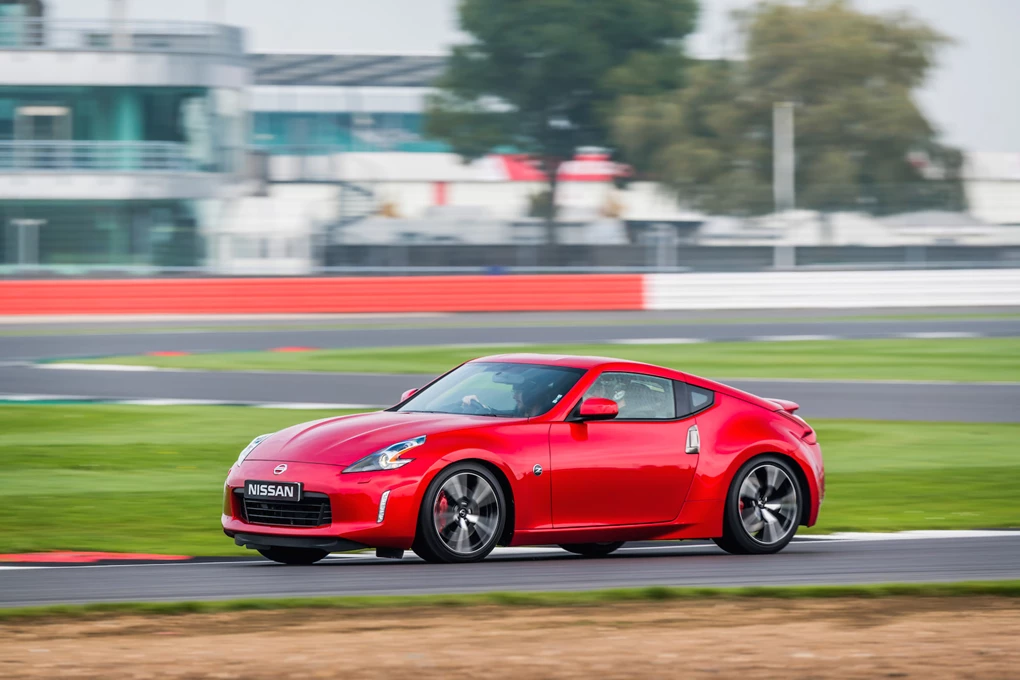 Performance
Underneath the 370Z's vast swooping bonnet lies a 3.7-litre naturally-aspirated V6 engine. It produces 324bhp and 363Nm of torque.
The 370Z is more about drama, but it's still brisk, with the dash from 0-60mph taking 5.1 seconds, and its top speed being a 155mph. Its operated using a traditional six-speed manual gearbox, as well as a limited-slip differential to aid cornering.
It's an engine which is undoubtedly a blast from the past, but it's a delightful change from the current crop of turbocharged sports cars.
Enquire Now on a Nissan 370Z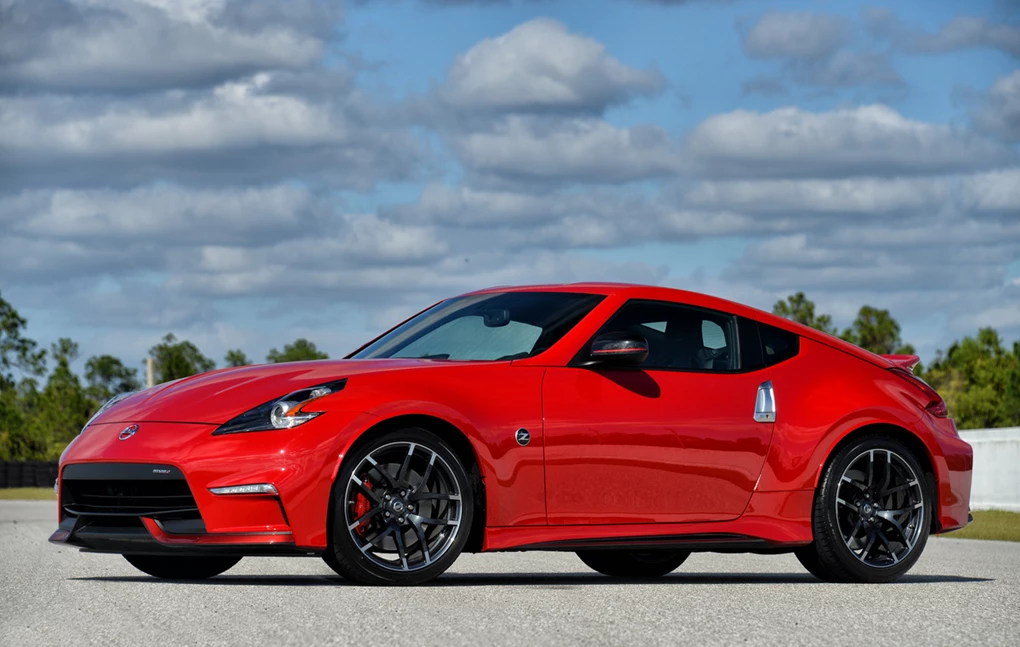 Ride and handling
The way the 370Z drives is rather a mixed bag in truth. The engine is excellent for its raw power delivery, but you do have to work it quite hard to get the best out of it – with peak torque delivery arriving at a high 5,200rpm. The gearbox, however, is excellent, as it has a smooth shift, and also features rev-matching technology.
There's a pleasing weight to the steering, too, and it feels far more connected to the road than some of its rivals.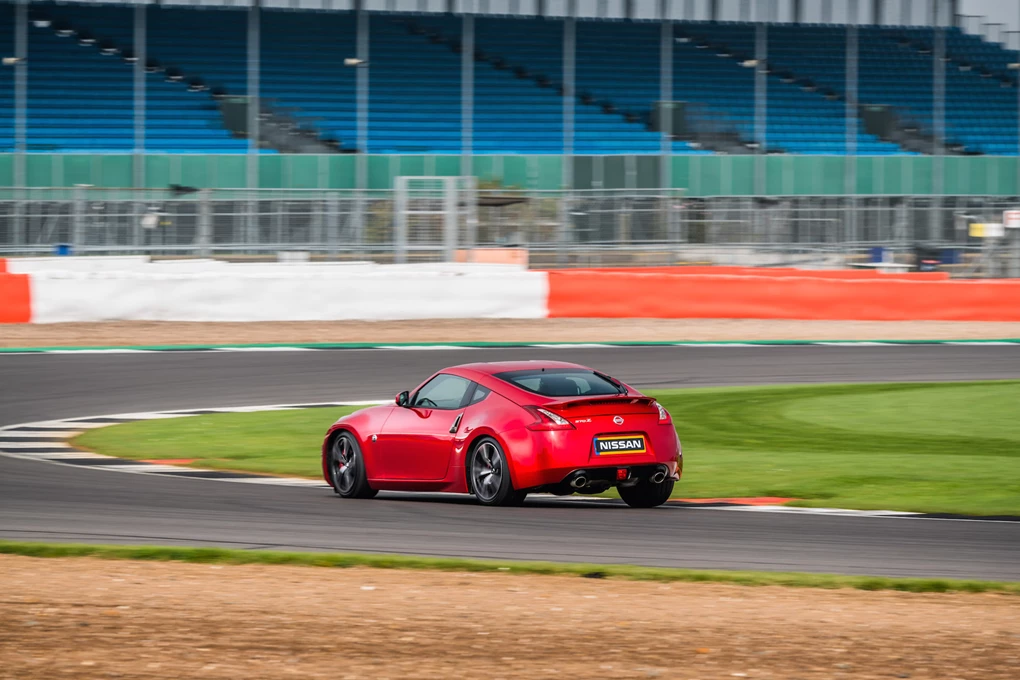 Interior and equipment
Unfortunately, while we rather like the old-school driving experience, the outdated interior lets the side down. The driving position feels a touch offset, while the switchgear feels a bit cheap, with a few too many hard plastics. On the plus side, it's a better cruiser than you might think, with comfortable seats and standard-fit cruise control.
As for practicality, the interior feels practical enough for a two-seat sports car, while the 235-litre boot is enough for shopping trips. It would struggle, however, to hold much more than a couple of small suitcases.
It's excellently-equipped, though, with standard kit on our GT-spec car including a Bose sound system, a reversing camera, seven-inch touchscreen and bi-Xenon headlights.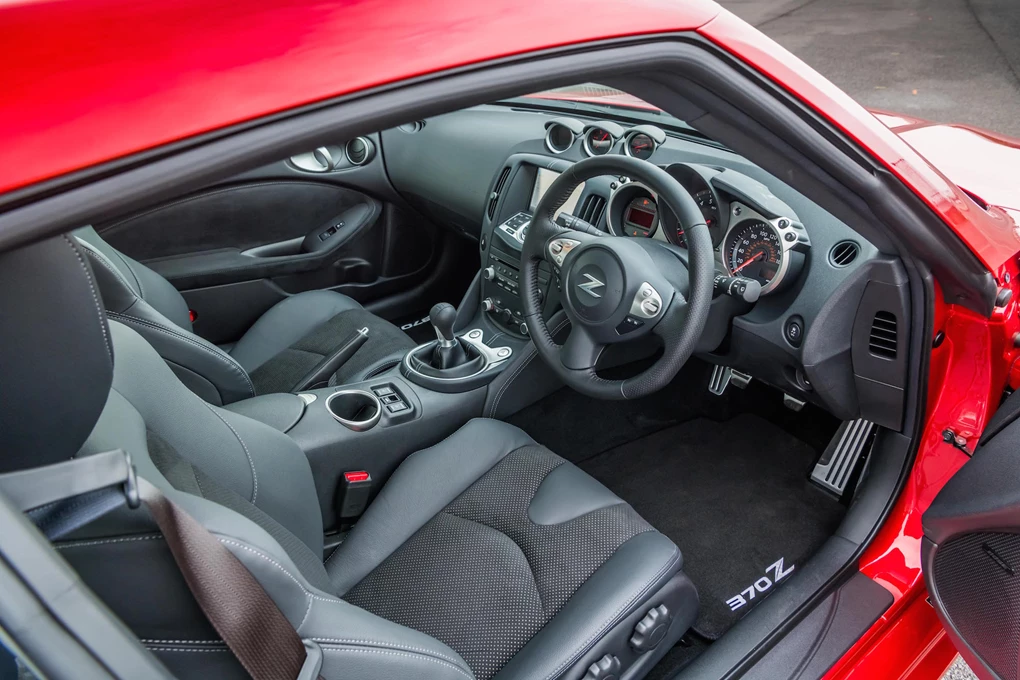 Cost
Prices for the 370Z start from a modest £27,108, with GT-trim models coming in at £34,860. You would struggle to find more performance from a sports car for the price.
Running costs will also be high, with that brute of an engine returning a rather disappointing fuel economy figure of 26.6mpg, and high CO2 emissions of 248g/km.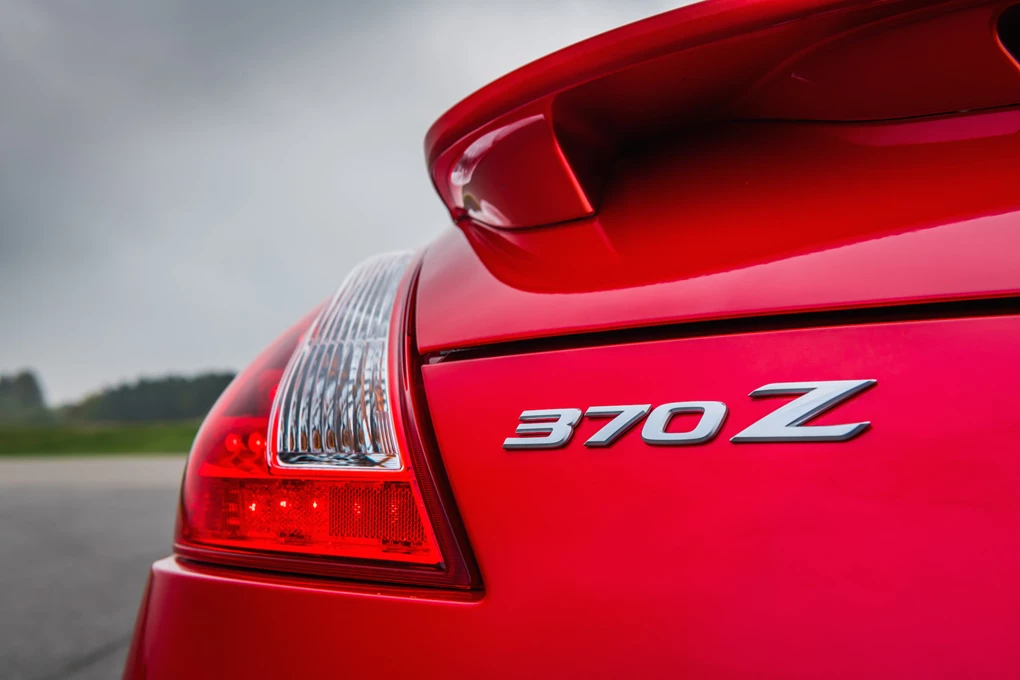 Verdict
The Nissan 370Z is a very easy car to find appealing. It's quick, comes with plenty of equipment as standard and the cherry on top of the cake is the marvellous 3.7-litre engine. Sure, it might feel crude in places, and be let down by high running costs and a sub-par interior, but it's an interesting sports car option, and is pleasingly analogue with its approach to driving.
See available Nissan deals