Introduction
The Peugeot 2008 shares its underpinnings with the Citroen C3 Aircross – including its platform, engines and technology. But, as with most of Peugeot's cars, they're positioned as more upmarket than the Citroen alternative – notably because of Peugeot's excellent 'i-Cockpit' driver's infotainment system.
But other than that, the formula remains pretty simple – a range of turbocharged petrol engines, some diesels, front-wheel-drive only and a tech-filled interior.
The updated model gained a bold-looking grille, a sharper front end and the Peugeot badge being removed from the bonnet and placed on the grille instead. Revised lights, bulked up wheel arches and added skid plates was where the differences ended.
It's not a significant facelift, but the refresh brought the model more in-line with that of the rest of the French firm's range.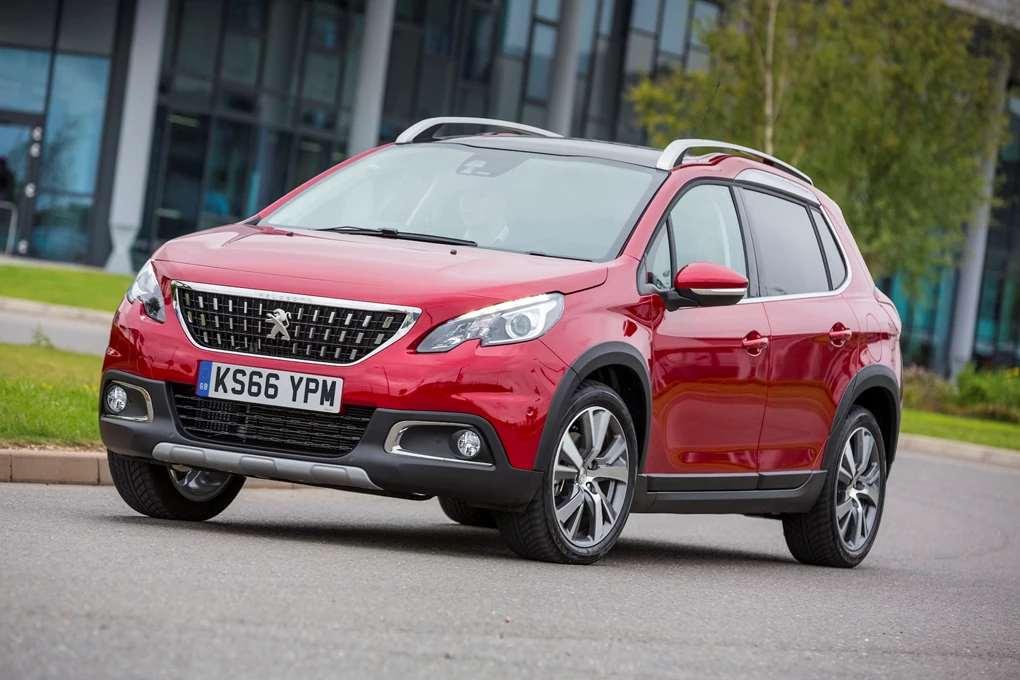 Performance
There are six engine options available in the 2008 model line-up – made up from a 1.2-litre petrol and a 1.6-litre diesel. Its style seems to suit petrol engines better, although you can get the diesels with either 74bhp, 99bhp or 118bhp.
It's worth glancing past the 82bhp petrol, which is just a bit slow to recommend, which leaves you with the choice of either 108bhp or 128bhp. Our test car was fitted with the latter, and thanks to its low kerbweight, it felt remarkably nippy and faster than its competition with similar power outputs. The six-speed manual 'box also has a nice action, and helps with the 2008's smooth driving experience.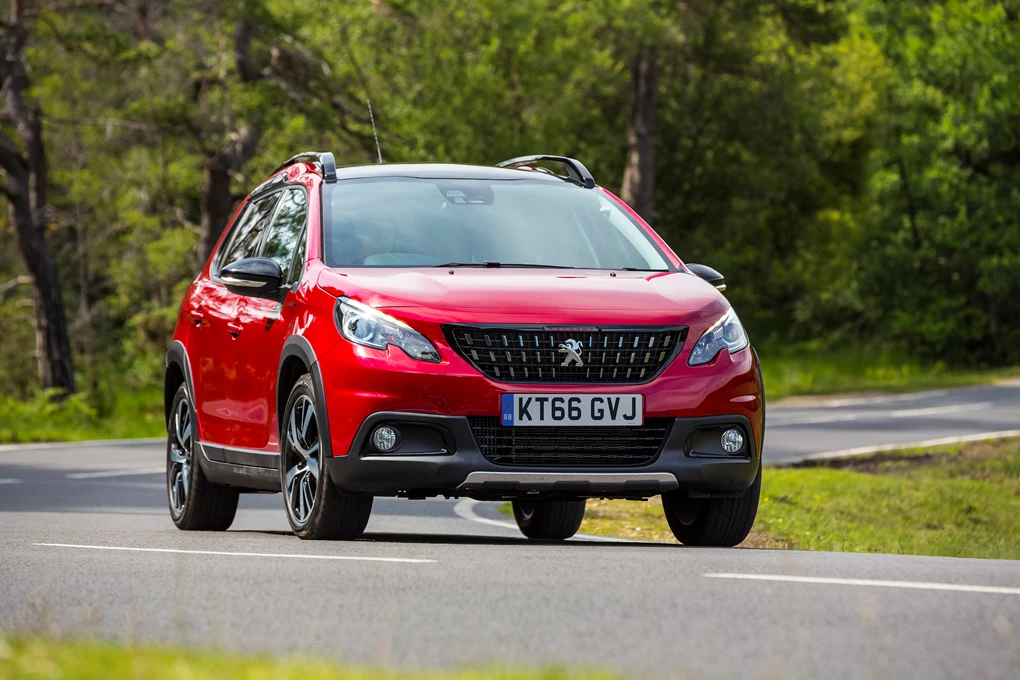 Ride and handling
The Peugeot 2008 drives in a similar way to the 208 supermini, which means it's capable, if not class-leading. The 2008's tiny steering wheel – a trait of all modern Peugeots – and rather over-assisted steering results in it being fantastically light around town, if a bit twitchy at higher speeds. The ride is also impressive, even when fitted to the quite large 17-inch alloy wheels like our test car was.
The engine is perfectly suited to long distances as well, and feels refined when cruising.
Enquire Now on a new Peugeot 2008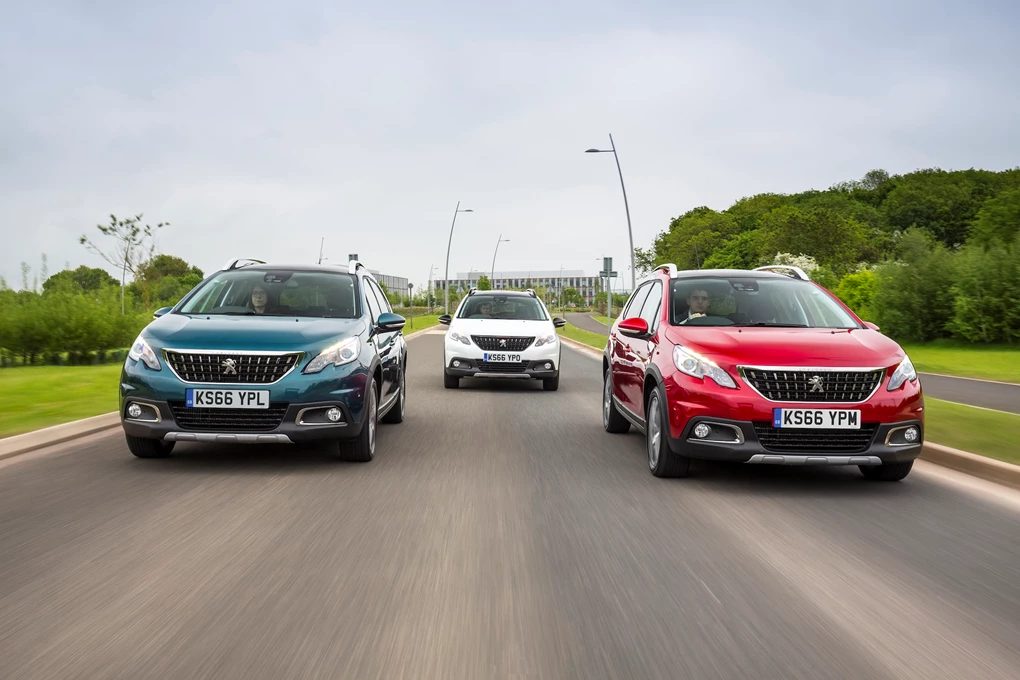 Interior and equipment
The interior is another feature carried over from the Peugeot 208. 
It uses the 'i-Cockpit' system, with the same dial and gauges, in a raised position above the steering wheel. While it looks the part - depending on your size and driving position, it can mean you have a limited view of the dials.
It feels well-built, although the quality lags behind rivals in some places – particularly the infotainment, which is a touch outdated. But the 2008 is impressively practical, with plenty of space for adults in the rear and a good-sized 360-litre boot.
All 2008s come with the basic kit, including front electric windows, air-conditioning and LED daytime running lights.
Allure spec adds parking sensors, tinted rear windows, mood lighting and dual-zone climate control. Our test car was the top-spec GT-Line model, and is the most stylish in the range, with its larger alloy wheels, blacked-out grille and a panoramic glass roof. Emergency braking is, annoyingly, an option on all trim levels.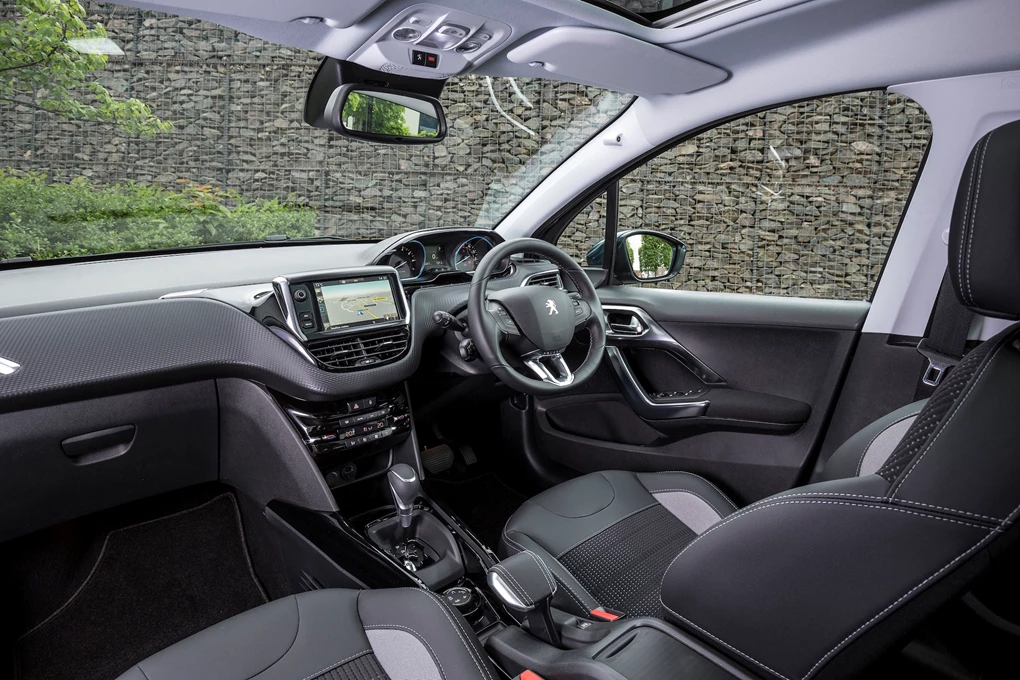 Cost
The 2008 is well-priced, and costs from £16,985 which is good value for money next to rivals. Admittedly our near range-topping petrol GT-Line version was a touch expensive at £21,545, but it came with a long list of standard equipment to justify that.
All engines are remarkably efficient as well. While the diesel engines return claimed fuel economy figures in the 70s, even our high powerful petrol engine achieved 55mpg in real-world conditions.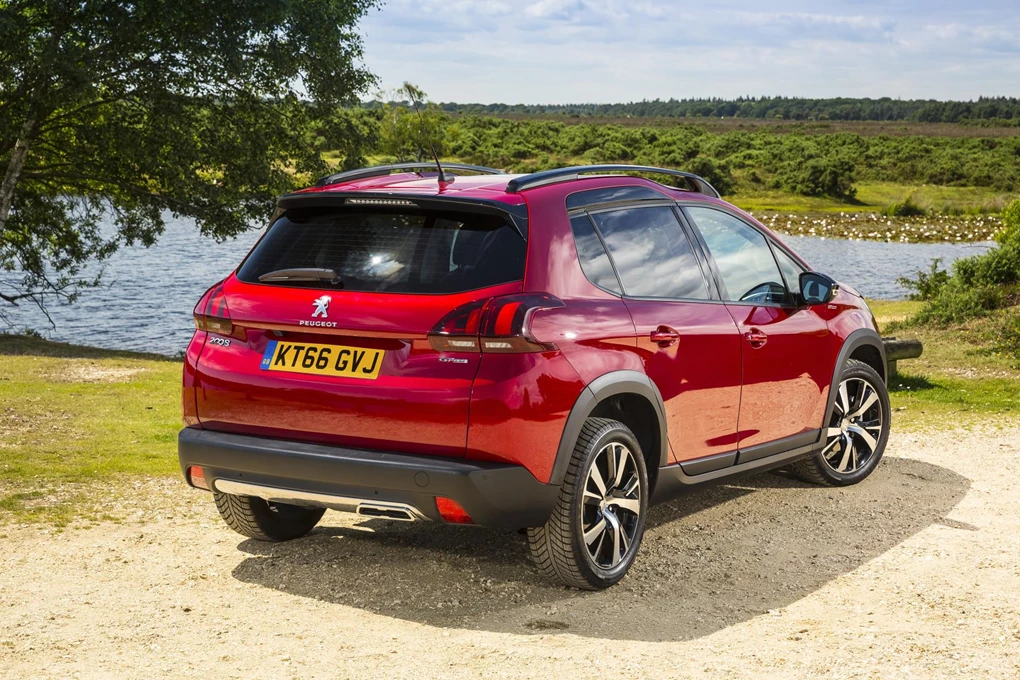 Verdict
In the crossover segment, the 2008 is not the most obvious of choices, but it perhaps should be. It's likeable with its perky engines, appealing but not over-the-top styling and it is well-equipped, too. It's not without flaws, but if you're looking to buy a small and well-priced crossover, the 2008 should be high on your list.
Test drive a new Peugeot 2008