Introduction
After years of being behind the competition, Peugeot has been on a push to get its cars back at the forefront of buyers' minds. This has come with a move upmarket, with a new design across the firm's vehicles and its innovative i-Cockpit system helping to do this.
But what it has been lacking is a credible saloon. Thankfully that void seems to have been filled with this – the new 508.
Now in its second iteration, the 508 has had a complete revamp to allow it to have an impact against some seriously competent saloons – both non-premium rivals, such as the Vauxhall Insignia, but also those in the executive class from Audi, BMW and Mercedes.
The first change is the new design, which has taken advantage of Peugeot's corporate identity and shaped the 508 into something truly stylish. It boasts a sleek look and an impactful front fascia, with a coupe-like design. The flagship look also extends to the cabin, with the aforementioned i-Cockpit driver infotainment system once again being the highlight, while technology such as night vision, which allows you to see obstacles ahead in the dark, is a first for the segment as well.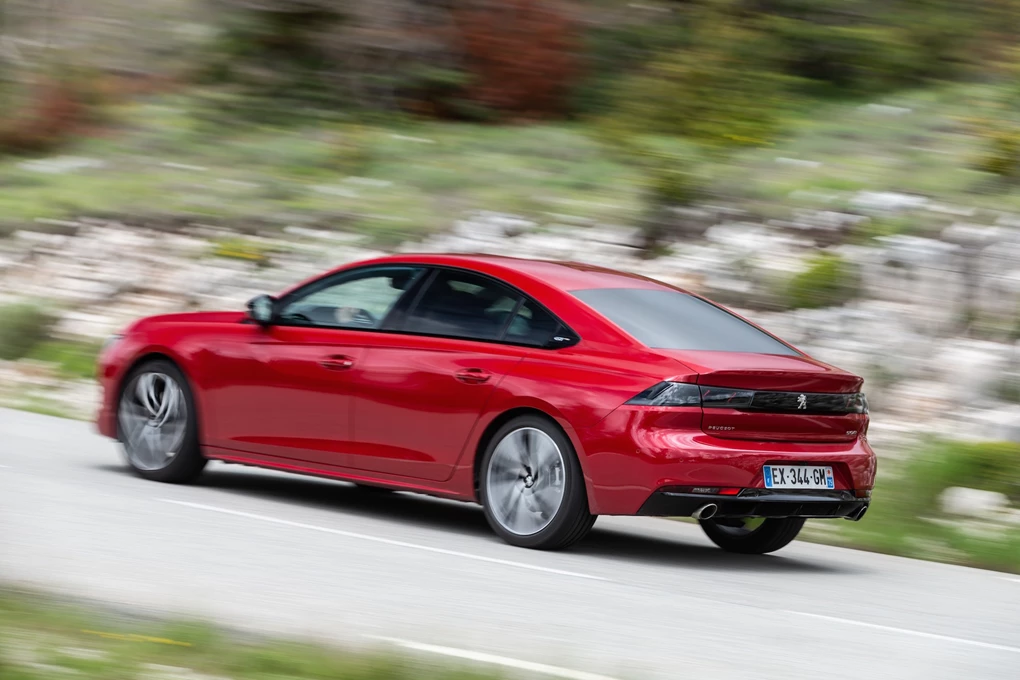 Performance
Our test car was fitted with the BlueHDi 180 EAT8 – a 2.0-litre four-cylinder diesel unit paired with an eight-speed automatic gearbox producing 187bhp and 400Nm of torque.
It's an engine exceptionally well-suited to cruising and feels perfectly placed on the motorway in 'Comfort' mode, with little road noise and a refined cabin. It's potent enough in most conditions, and only feels a bit gutless at the top end of the rev range.
Enquire Now on a new Peugeot 508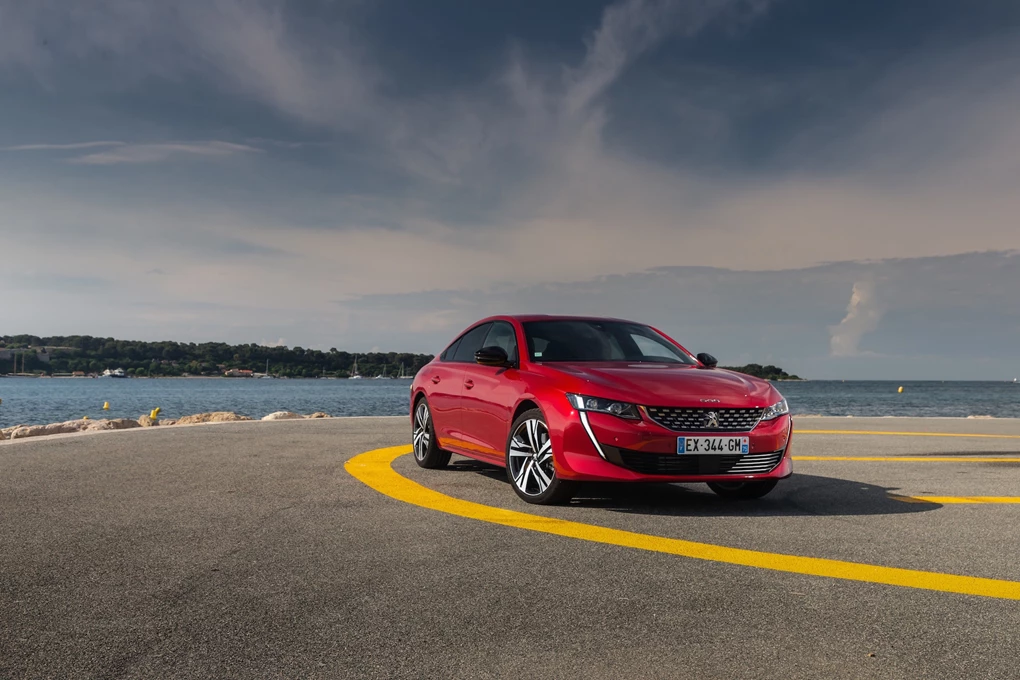 Ride and handling
While the 508 is fabulous on the motorway, it's impressive on the open road as well. It's agile, and feels stable even when it's being pushed to its limits on a B-road.
The steering is well-judged and the chassis well-suited, and feels capable of being quite the performance car if Peugeot was brave enough to drop in something a bit fruitier under the bonnet.
But settle down and it manages to be a comfortable and refined cruiser, particularly with the addition of the adaptive cruise control. It's only let down by poor rear visibility thanks to its rakish looks, which makes parking trickier than it should be.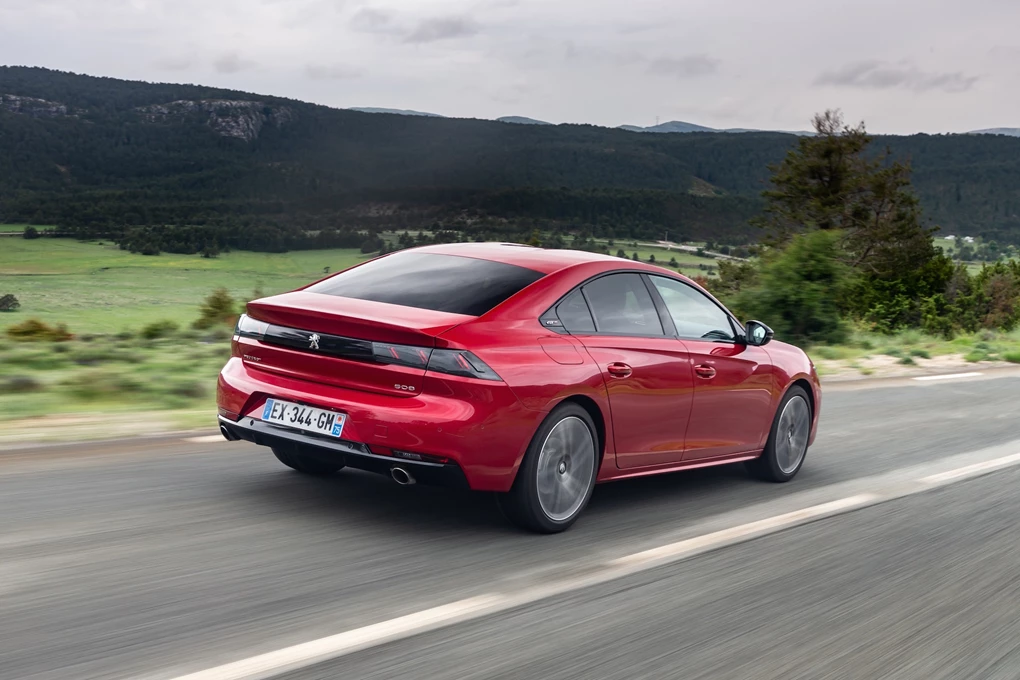 Interior and equipment
The aviation-inspired i-Cockpit system has been impressively worked into the 508's cabin, and it certainly has a plane-like to feel to it. The low driving position and small steering wheel also gives it a sporty flavour.
While Peugeot has been doing a sterling job at this premium image so far, some of the materials don't quite live up to this luxurious feel. They're not exactly cheap and plasticky to touch, but they're some distance off being at the levels of quality offered from German rivals.
The 508 offers 487 litres of boot space, while four adults will have no complaints when on board. For those wanting even more practicality from their 508, an estate version will be in showrooms shortly.
Our top-spec GT car came impressively well kitted-out, with equipment including adaptive cruise control, all-round parking sensors, leather seats with massaging function as well as the aforementioned i-Cockpit system and another 10-inch touchscreen. Other kit includes LED headlights and 19-inch alloy wheels.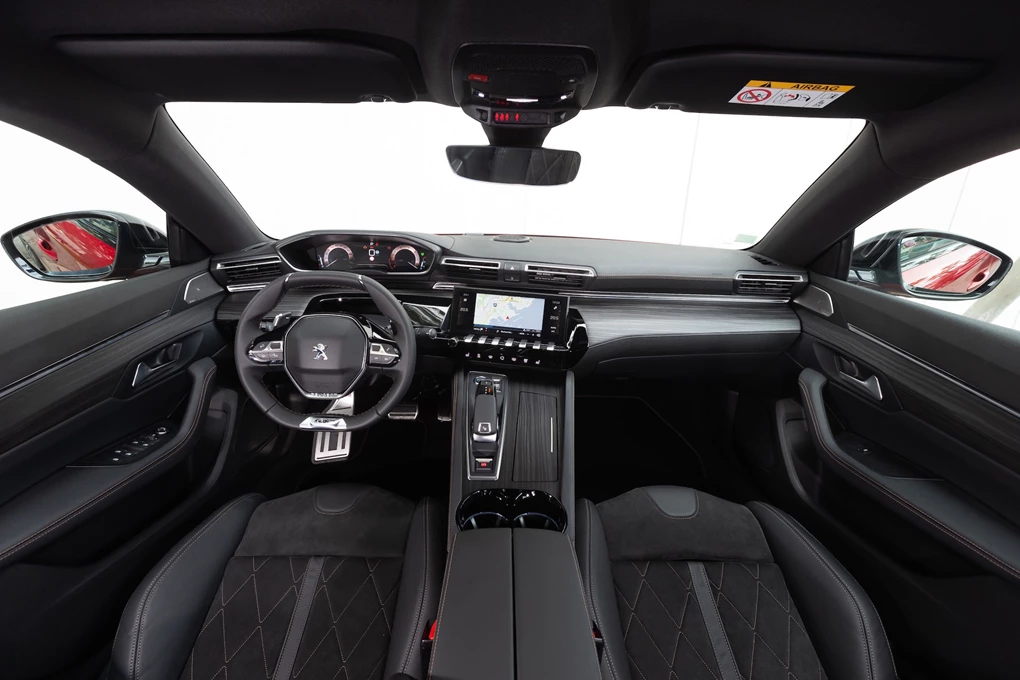 Cost
Prices for the 508 start from a respectable £25,000, which is good value considering the engines offered and equipment that comes as standard, although it's more expensive than a Ford Mondeo or Vauxhall Insignia.
Our test model came in at £36,400, which is encroaching into Audi A4, BMW 3 Series and Mercedes C-Class territory, although with a terrific engine under the bonnet, it holds its ground well.
With good fuel economy and low CO2 emissions regardless of engine chosen, the 508 should have low running costs as well.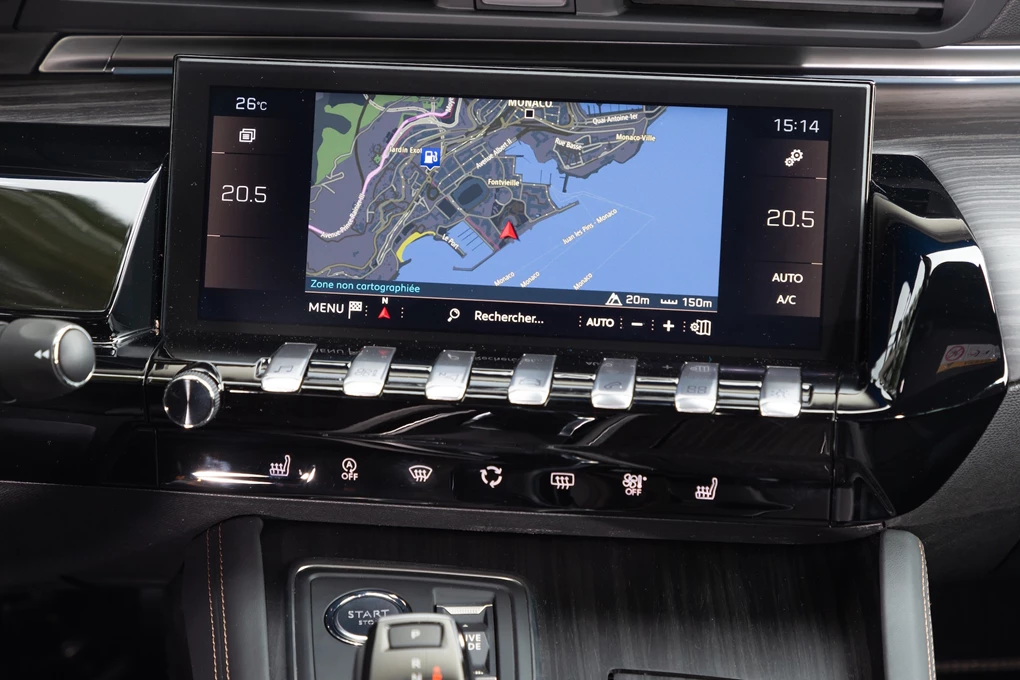 Verdict
Peugeot has seriously gone to town with its new 508 and it shows. It's one of the best-looking saloons on sale, and also has the driving experience to match this sporty image, while also being an accomplished cruiser.
It's not without fault, but this is a seminal moment for Peugeot and one that deserves to sell well. It might not have the premium image many buyers are looking for, but if you're in the market for a saloon of this price, the 508 should certainly be on your wish list, and potentially very near the top of it.
Enquire Now on a new Peugeot 508