Introduction
Before the start of last year, the Range Rover family had been settled with three models – the Evoque, Sport and standard top-end version. But 2017 saw the introduction of the sleek and futuristic Velar, which is named after one of the pre-production Range Rover models from 1969.
Sitting between the Evoque and Sport, the Velar is a mid-size SUV that comes fitted with the latest tech Land Rover has to offer – including a dual-touchscreen centre console.
But can the Velar be as interesting a prospect as some of its equally premium rivals – such as the Porsche Macan and BMW X3? We take a look…
Performance
We got behind the wheel of the HSE D300 model, which is fitted with a 3.0-litre twin-turbocharged diesel engine and is paired to an eight-speed automatic transmission with four-wheel drive. With this setup, the Velar can go from 0-60mph in 6.5 seconds and reach a top speed of 150mph.
The engine and transmission together feels smooth on getaway, with both feeling engineered to offer a silky experience while on the move. Less powerful options are only two seconds slower to 60mph, while the P300 petrol can do so half a second faster.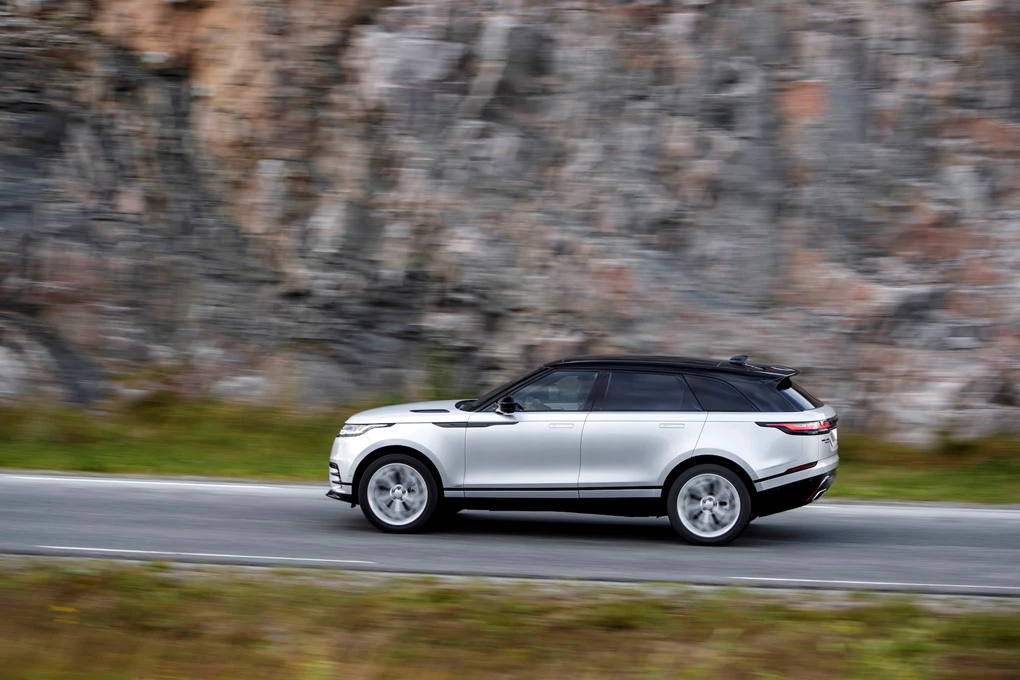 Ride & Handling
Our test car was fitted with an optional air suspension setup, which was able to soak up bumps and ruts without hassle, and made the ride exceedingly comfortable throughout – even with the large 21-inch alloy wheels fitted. The steering can feel a bit light, however, and this can be a bit of a worry when navigating down smaller roads, especially with a vehicle this large. You soon get used to it though.
As you would expect from a Range Rover, the Velar comes with a sophisticated all-wheel drive system and it's able to handle any and all conditions you can throw at it with ease.
Enquire now on a New Range Rover Velar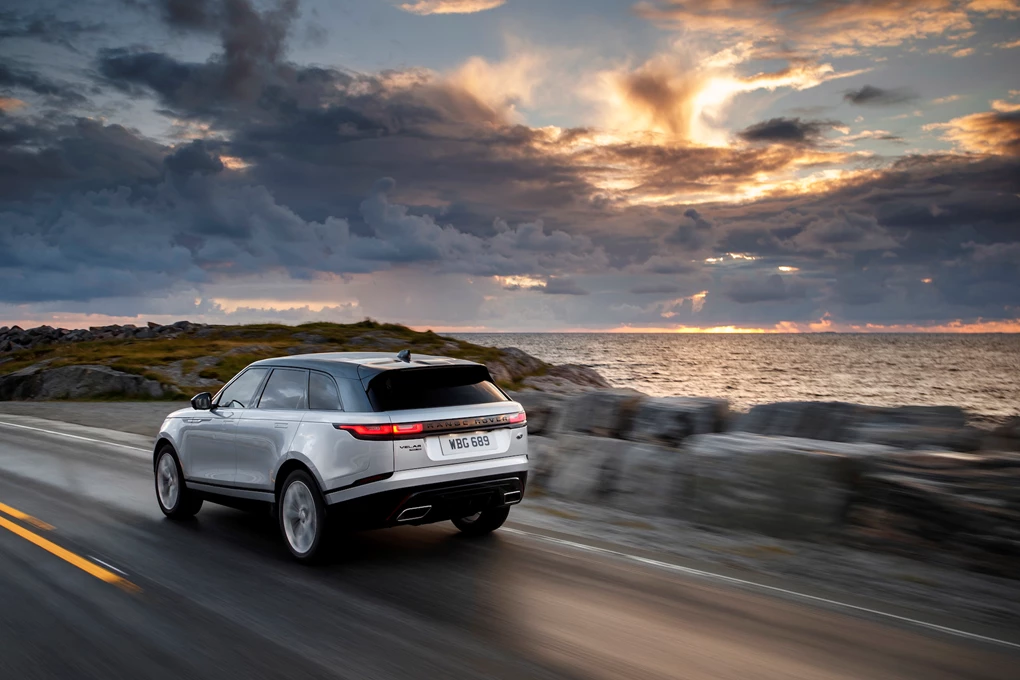 Interior & Equipment
As you would expect from most SUV models, storage space isn't an issue – as customers will find a 632-litre boot, which can be extended to 1,731 litres when the rear seats are folded flat. We would have preferred a little extra rear legroom, as when two adults are in the front it can feel slightly cramped in the back – but head and shoulder room is excellent due to the height and width of the model.
The finish of the interior is also up to a high standard, with Land Rover fitting the seats with lots of padding and soft materials throughout for excellent levels of comfort. The layout is also very simple and the controls are easy to navigate, as Land Rover has cut down on the amount of buttons used inside and replaced it with a dual-screen infotainment setup.
Standard equipment on the Velar includes the brand's Terrain Response off-road system, 18-inch alloy wheels, heated front seats, climate control, the Touch Pro Duo infotainment system, front and rear LED lights, a reversing camera, leather steering wheel and keyless entry.
The Velar has also been fitted with multiple driver aids as standard, including emergency brake assist, lane keep assist, cruise control with speed limiter, front and rear parking sensors, a driver condition monitor, hill launch and descent control, roll and dynamic stability controls, and electronic power steering.
Higher spec model can be fitted with further equipment, such as a 360-degree parking camera, blind spot assist, adaptive cruise control, high speed emergency braking, adaptive high beam, larger alloy wheels and higher quality leather upholstery – to name but a few.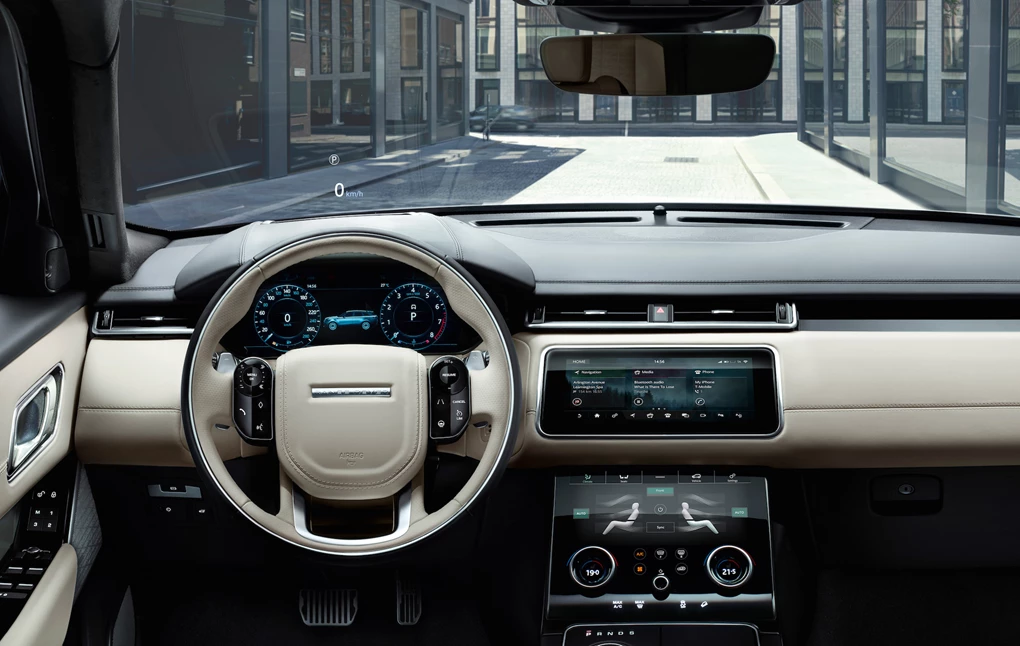 Cost
Prices for the base-spec Velar start from £44,735, which when put up against its major rivals like the BMW X3 and Porsche Macan puts it in the middle of the pack. With the top-spec diesel we tested, prices start from £65,985, which does seem like a lot of money – but considering the equipment you get for that money, it's good value.
Fuel economy for the D300 unit are 42.8mpg and emissions are 175g/km CO2, which are both pretty on-par for a large diesel SUV. The smaller diesel offerings will return better figures in both departments.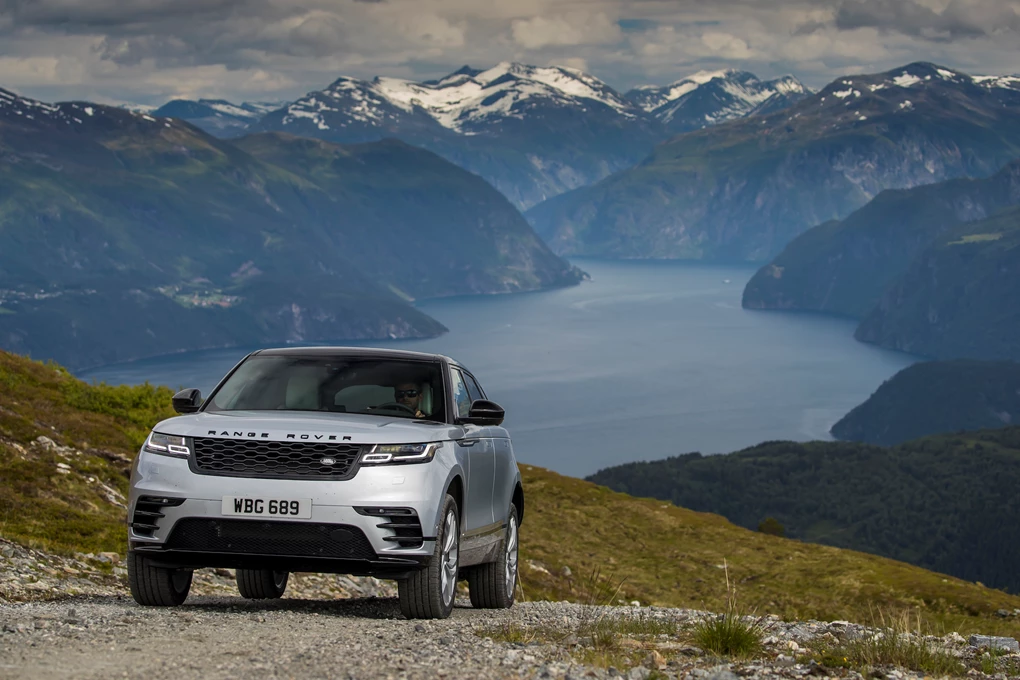 Verdict
The Range Rover Velar is a great overall package for those wanting quality equipment, lots of space and a stylish body to wrap that it. The go-anywhere capabilities of the Velar are also very tempting for many, as the Terrain Response system means you won't be caught short in trickier conditions. Although prices may be steep for top-end options, customers will find all they need in many of the entry-level models – with only a few cosmetic changes to be made here and there if needed. As the latest entry for Land Rover in its Range Rover line-up, it continues on from the success of its predecessors.
Enquire now on a new Range Rover Velar