Introduction
Smart has being one of the manufacturers at the forefront of the electric revolution. It's one of very few firms which offers all of its models with an electric powertrain, although admittedly it only sells three different cars.
As a city car manufacturer, it makes a lot of sense for Smart to move away from combustion engines and into battery power, so it's little surprise that EVs are at the forefront of its plans.
The Fortwo EQ is the latest electric offering of the chic urban runabout, although it's hardly different in looks to its petrol sibling. It retains its dinky proportions, tiny turning circle and rounded looks like past generations.
On closer inspection, there are a few subtle tweaks, though. These include the smoothed front grille and a charging point within the petrol cap, as well as the odd EQ badge dotted around, while this new model can also now be charged using a fast-charger.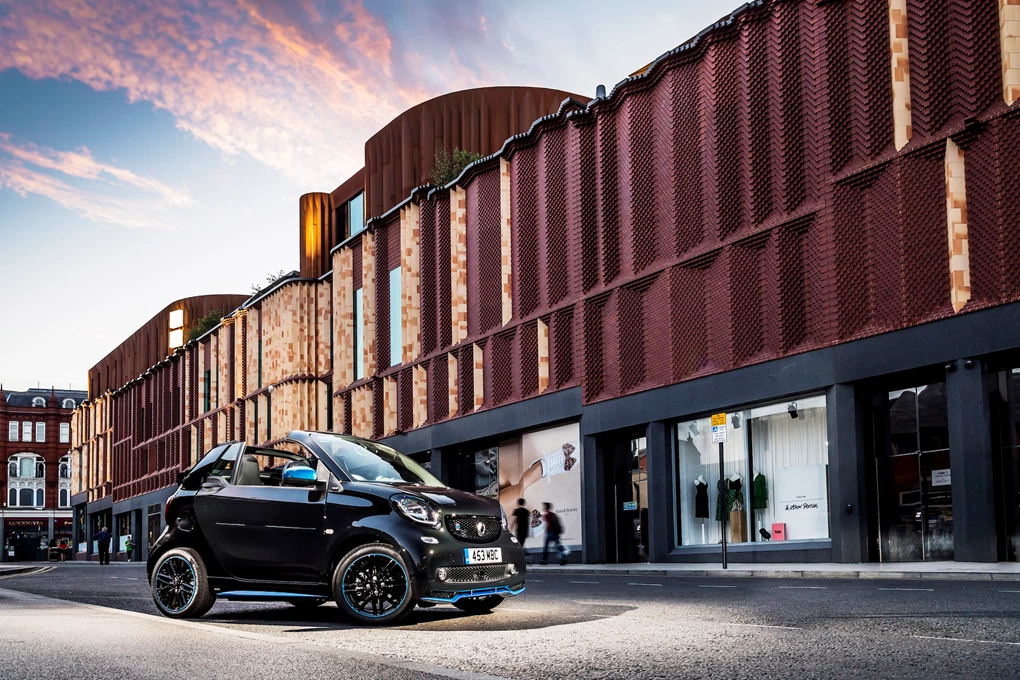 Performance
The Smart is powered by a three-phase synchronous motor, which is linked to a lithium-ion battery. It produces a combined 81bhp and 160Nm of torque – allowing for a 0-60mph time of 11.6 seconds. It doesn't sound like much on paper, but thanks to the instant torque it feels faster than the figures suggest. It's good for a top speed of 99mph, which is more than you find in cars such as the Renault Zoe and Nissan Leaf.
It doesn't offer as long a range as rivals, with Smart claiming it can go for 99 miles on a single charge, although you're unlikely to get over 80 miles in real-world driving. It can be charged using a wallbox in just 40 minutes, or six hours using a domestic plug socket.
At faster speeds, though, you can watch the range drop at an alarming rate, but around town it is far better.
See Available Smart ForTwo Deals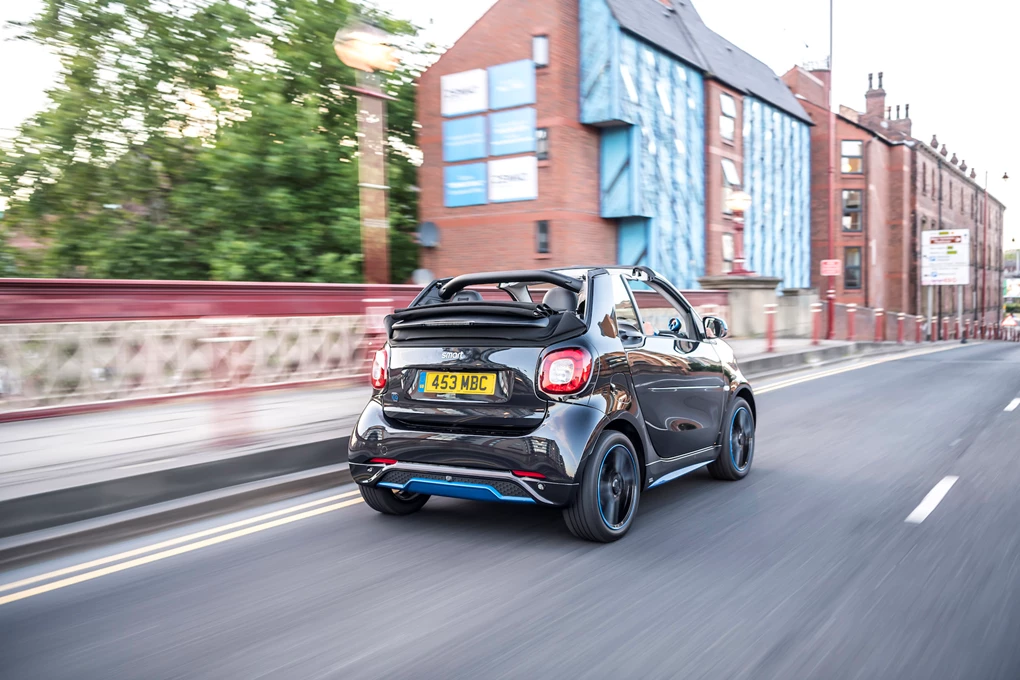 Ride and handling
All of Smart's trademark driving habits are still present on the EQ, which is by no means a bad thing. It's nimble, and is great at darting around city streets and traffic, while the turning circle is phenomenal – it almost feels as if it is on casters – and easily rivals a London taxi. The steering also has a pleasing weight to it, although the EQ is let down by a poor ride, which just jiggles around on uneven road surfaces. This is down to the tiny wheelbase, which just can't soak up bumps the same way that a longer car can.
The instant thud of torque makes it surprisingly fun to drive, although anything over 40mph and its powertrain feels stretched. Leave it in the city, though, and it's ideal and is an absolute doddle to park, too.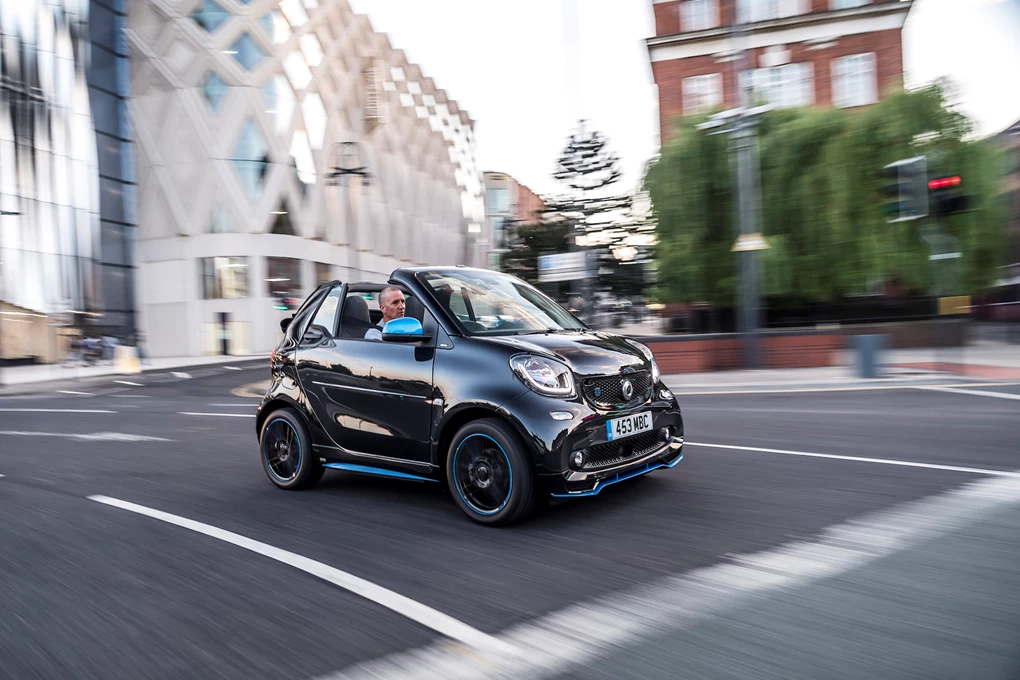 Interior and equipment
For a car of its diminutive size, cabin space is surprisingly good, with far more room than you might expect. The interior feels roomy for its two passengers, although there's an absence of storage spaces in the cockpit.
The boot offers 300 litres of space, although you also have to leave room back there for a variety of charging cables. The boot also has a narrow opening, although there's ample space for several shopping bags.
Standard equipment is quite impressive for a car of this size, with models getting a reversing camera (a bit of a gimmick on a car of this size), heated seats and ambient interior lighting. You also get a seven-inch touchscreen.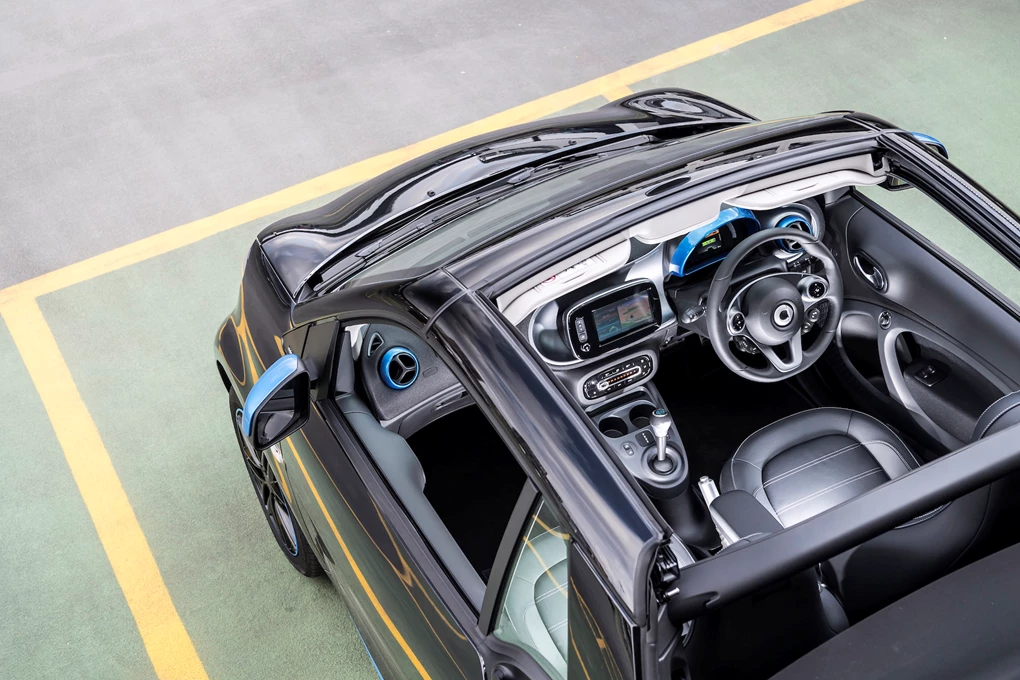 Cost
The electrified powertrain comes at a price, with the Fortwo EQ Coupe coming in at £20,920, and the Cabriolet version costing £23,060. On the plus side, the EQ is eligible for a £4,500 government grant, which brings prices down to £16,420 and £18,580 for the coupe and cabriolet respectively. It makes pricing roughly equal to that of a petrol Fortwo in a similar spec, although it's still a costly city car compared to more practical rivals such as the Volkswagen Up!.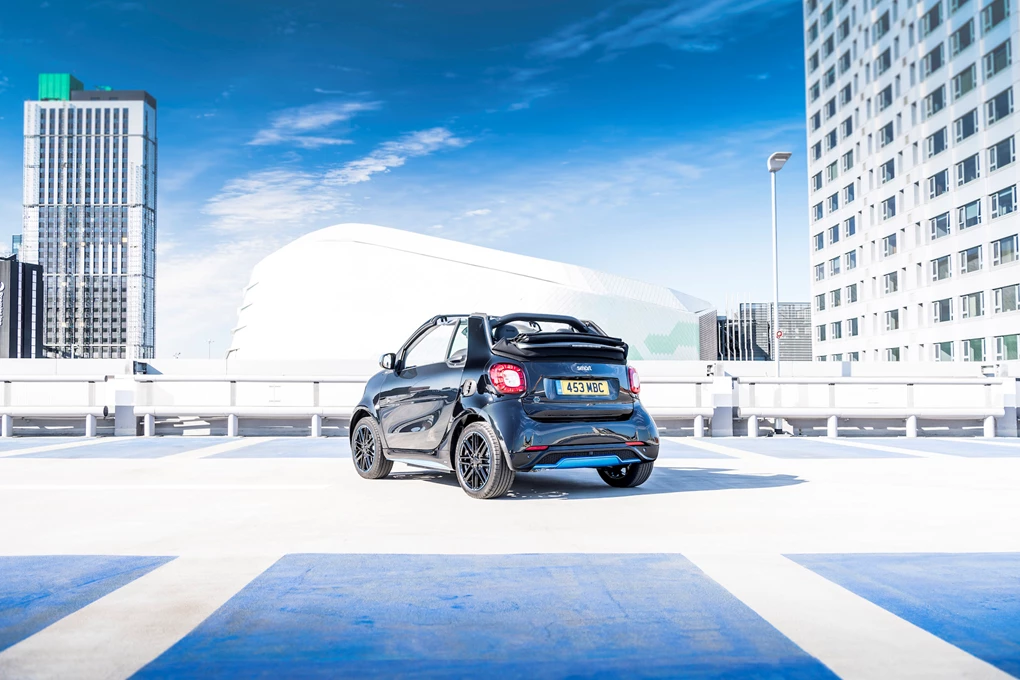 Verdict
Smart's latest EQ is certainly an improvement over the last, thanks to its fast-charging capabilities and longer range. It also retains its impressive cabin practicality, quirky looks and amusing drive.
That said, it's appeal is sadly quashed for rural users due to its limited range and the tendency for the range to plummet at higher speeds. But for those who never leave the city and want a quirky urban car, the Fortwo EQ makes a great choice.
Save money on a new Smart ForTwo