Introduction
After the Toyota Prius kick-started the hybrid trend back in 1997, the technology has come a long way in 21 years and the powertrain has become very popular indeed.
Following the initial success of the Prius, Toyota has continued to add hybrid models to its line-up, so much so that now seven different models are available with the petrol-electric setup.
Here is one of them, the Auris Hybrid Touring Sports – which is currently in a market of its own as the only compact hybrid estate.
But can the Auris Hybrid overcome rivals like the larger Kia Optima PHEV and hatchback Volkswagen Golf GTE? We take a look…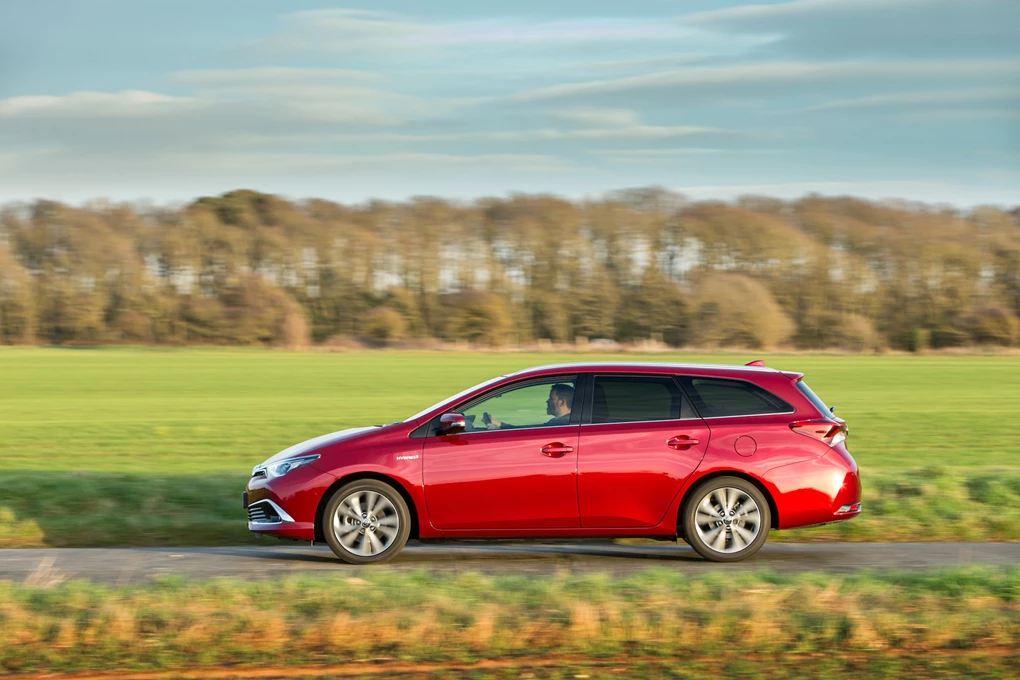 Performance
Under the bonnet is the same 1.8-litre petrol hybrid setup you would find in the Prius, which uses a self-charging system that is charged by acceleration and deceleration and not by plugging it in. The hybrid system is suited for the urban environment as with the continuous changing of speed, the batteries charge quicker and you can use the electric power at lower speeds for longer.
With that setup, it can return in excess of 60mpg and 99g/km CO2. The petrol-hybrid setup offers 134bhp and 180Nm of torque, meaning a 0-60mph time of 11 seconds and a top speed of 111mph.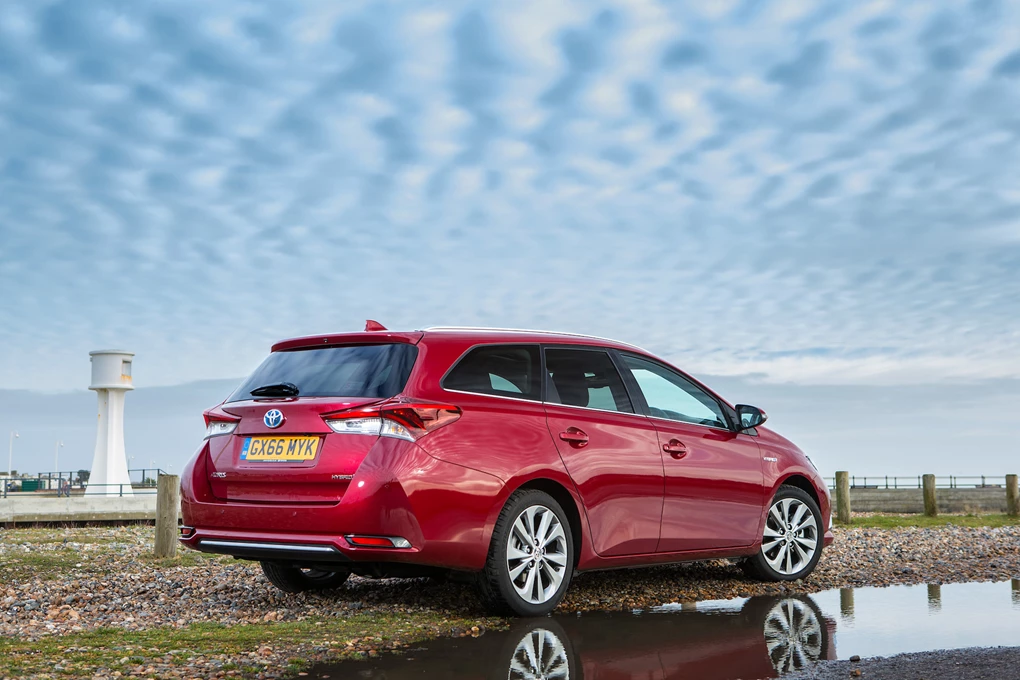 Ride & Handling
Toyotas are usually built to be easy to drive, comfortable and smooth through the corners, and the Auris Touring Sport is no exception to the rule. The steering lacks feel when you show the car a series of fast corners and body roll is evident – but as with the powertrain, the Auris is setup to be good in town which is what it's made for. 
For urban driving, the steering is sharp and gives you confidence in tighter spaces, meaning you can swiftly move in and out of car parks despite the car's size. With the long wheelbase and soft suspension setup, the Auris soaks up the bumps well and means you'll get a smooth ride.
Enquire Now on a new Toyota Auris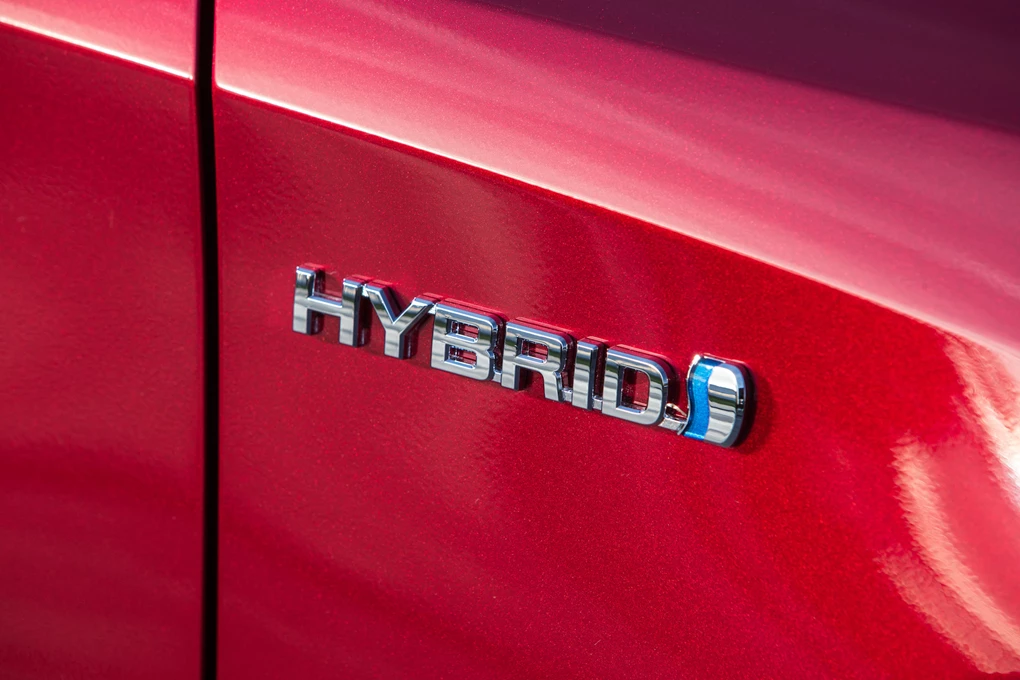 Interior & Equipment
As it's an estate, space isn't an issue and with the large rear opening, low loading space and square dimensions, the Auris doesn't lack practicality. Rear passenger space is also very good, with taller passengers able to sit in comfort in front of the 543-litre boot – which can grow to 1,609 litres with the rear seats folded down.
Everything is built to last and put together well as the quality is pretty standard. That being said, you still get Toyota's Touch 2 touchscreen infotainment system, electric windows, a reversing camera, front foglights and 16-inch alloy wheels.
With Icon the lowest trim available to the hybrid options, the Auris Touring Sports also comes with a leather multifunction steering wheel, Bluetooth with smartphone connectivity, a DAB radio and Toyota Safety Sense – which adds pre-collision braking, automatic headlights and high-beam, lane departure alert and road sign assist.
The Design and Excel trims do add extra gear and design features, such as leather upholstery, chrome detailing and automatic features – like door mirrors, LED headlights and wipers.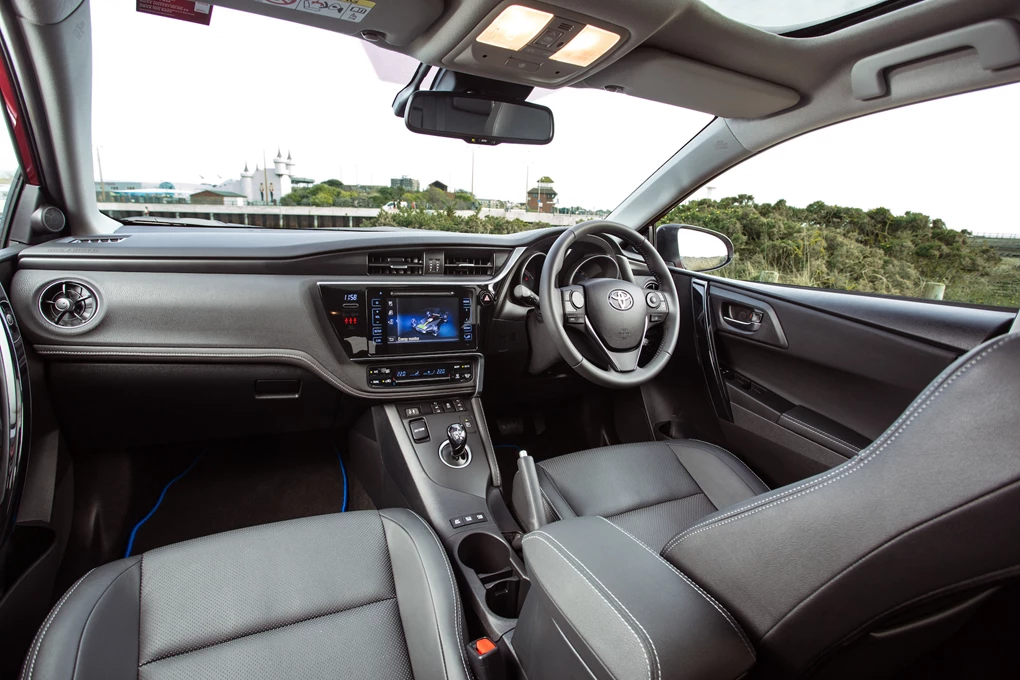 Cost
Prices for the Auris Hybrid Touring Sports start from £23,610, which is £2,250 more than the base petrol option. That extra initial cost can be offset by the running costs, which on average will be lower thanks to better fuel economy and lower emissions.
The Icon model we tested came with only £250 worth of extras, but in the grand scheme of things that didn't add too much to the overall package.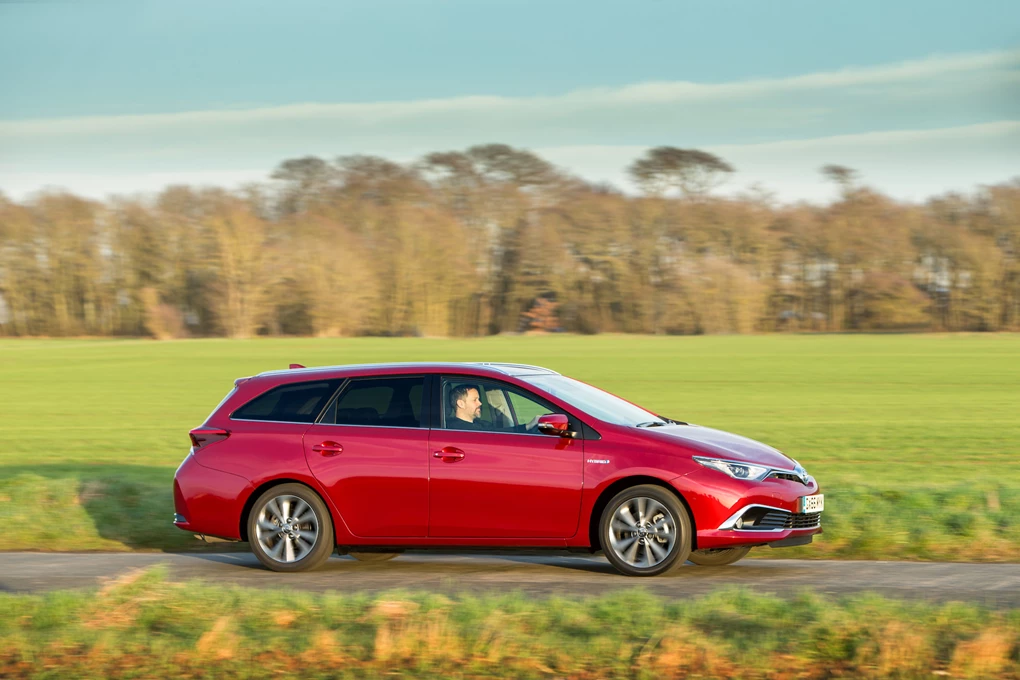 Verdict
As the sole compact hybrid estate available, the Auris Hybrid Touring Sports is a unique prospect and is only challenged by smaller hybrid hatchbacks and larger estates. With plenty of space and practical features, the model does have plenty of pluses, such as a five-year warranty, measured fuel consumption and, as with any Toyota, excellent reliability. If you're after an economical, compact estate, look no further.
Test drive a new Toyota Auris hybrid