Introduction
The Grandland X is Vauxhall's latest SUV and shows the manufacturer is on top form which is also proven throughout Vauxhall's SUV range. There's the smaller Mokka X and Crossland X – the 'X' distinguishing the fact it's an SUV – and now there's this, the larger Grandland X.
Using shared underpinnings from Peugeot and Citroen, it uses the same chassis and engines as the Peugeot 3008, which is one of the best mid-size SUVs on sale.
It's also sharp to look at, with LED daytime running lights and a practical interior, as well as some fantastic engines to choose from.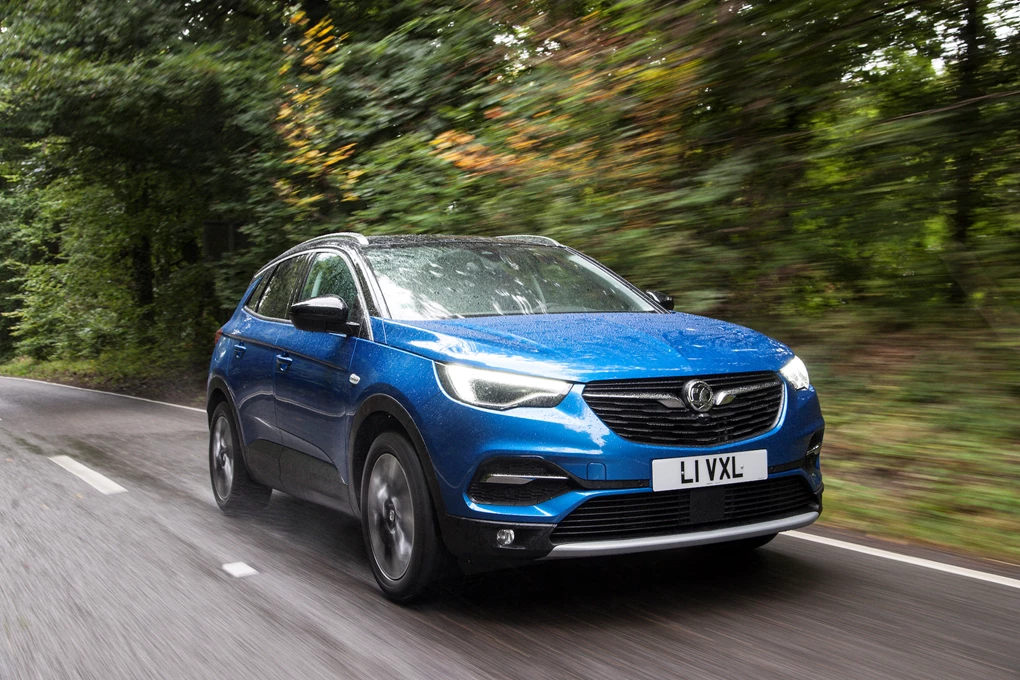 Performance
Vauxhall offers the choice of three engines on the Grandland X. There's one petrol engine – a three-cylinder 1.2-litre unit which develops 128bhp. It may not be as powerful off the mark as other SUV's but it's good mix of performance and running costs will likely make it the top choice.
As for the diesels, there is the efficient 1.5-litre engine as well as the range-topping 175bhp 2.0-litre, which is available exclusively in range-topping Ultimate trim – the car we got behind the wheel of. It's a fantastic unit capable of getting from 0-60mph in 8.6 seconds and delivers smooth performance, even at low revs.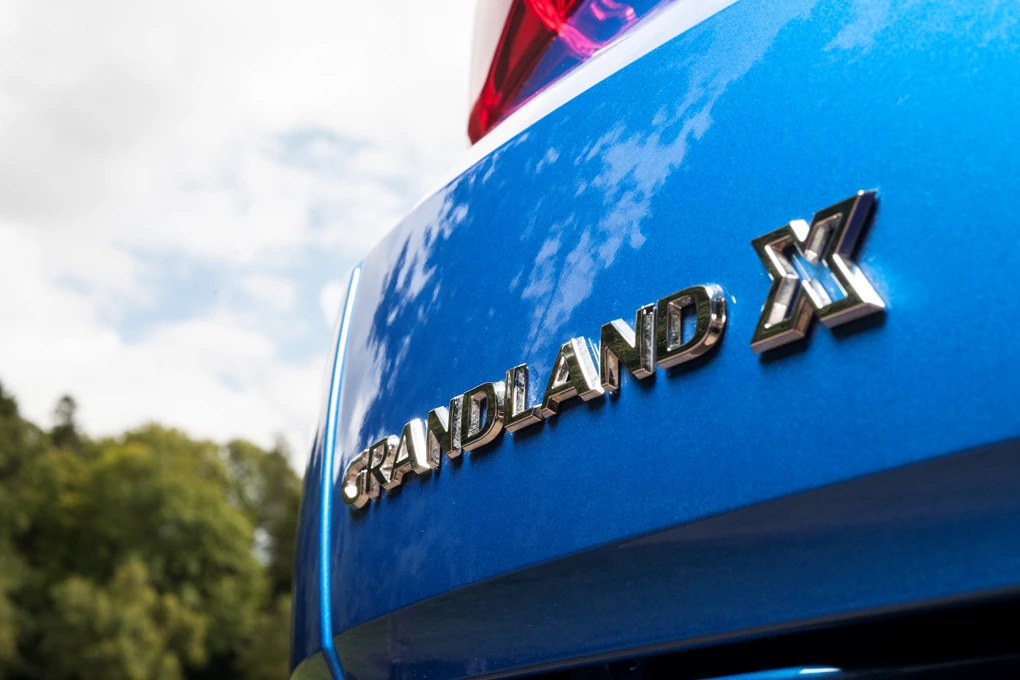 Ride and handling
The Grandland X is not a performance SUV, but for those who want to get from A to B in comfort and ease, it's hard to fault.
It delivers a relaxed and refined driving experience, and is ideal on long journeys because of these characteristics. The supportive seats are also very comfortable.
While the Grandland X is offered exclusively with two-wheel-drive, an 'IntelliGrip' system is offered to provide better traction in certain conditions. This allows you to change the settings between normal, snow, sand and mud, as well as the option to turn it off entirely. It's a worthwhile option as part of the 'All Road' package if you live off the beaten track or need the Grandland X to head off-tarmac every now and again.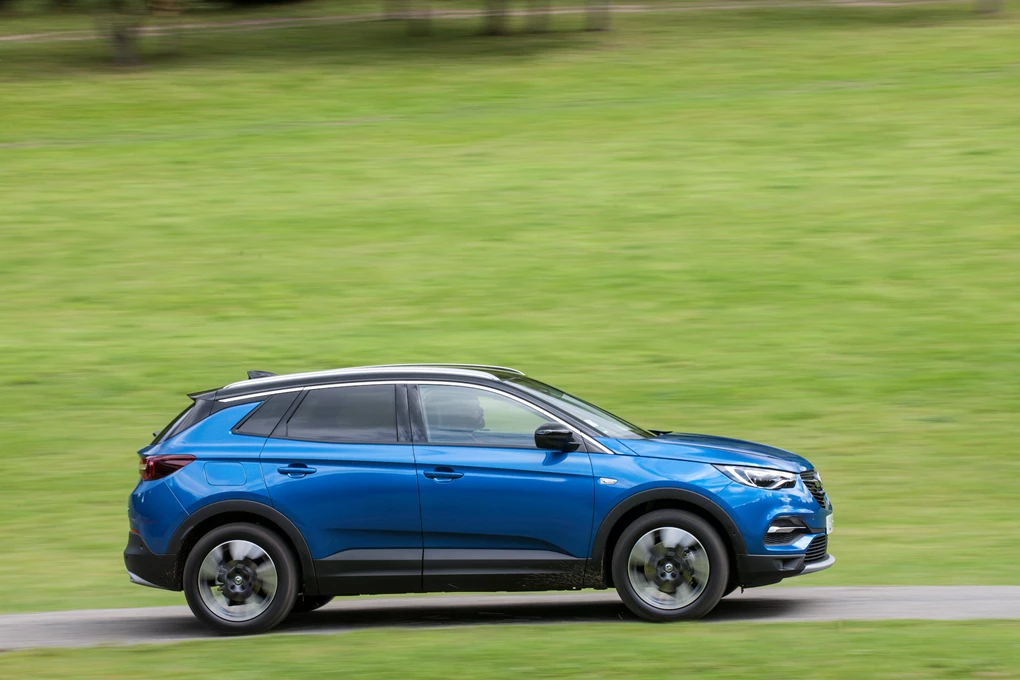 Interior and equipment
Vauxhall has reassuringly decided to favour practicality when it comes to the interior with the Grandland X, while offering classy touches which you get from the Insignia Grand Sport.
The larger eight-inch touchscreen fitted to our Ultimate car was also easy to operate, and comes with satellite navigation, DAB radio, Bluetooth, and Apple CarPlay and Android Auto fitted.
Interior quality is also much improved over past Vauxhalls, with soft plastics appearing prominently, while the simple layout and clutter-free dash makes it easy to operate.
There's also plenty of interior storage and plenty of room in the back for two adults to sit comfortably, although three would be a stretch. Its 514-litre boot is also a big step up from the Nissan Qashqai's 420 litres, although it's not quite as generous as the Peugeot 3008.
Standard equipment is also impressive, with 17-inch alloy wheels, automatic climate control, rear parking sensors and cruise control all fitted.
Our range-topping Ultimate trim car was superbly equipped, and came with 19-inch alloys, leather upholstery, adaptive LED lights, a 360-degree panoramic reversing camera as well as wireless charging.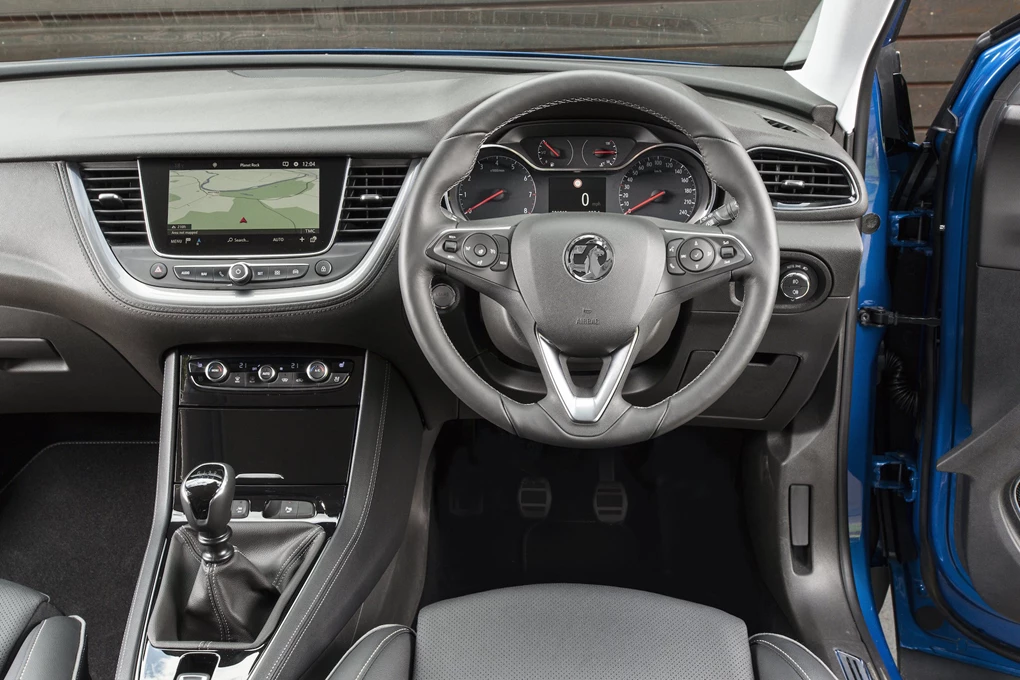 Cost
Prices for the Grandland X start from £22,755, which is excellent value for money particularly when you consider the superb equipment levels and space on offer. The top-of-the-range Ultimate trim does start from £34,280, although admittedly you get a great engine and nearly every option you could think of as standard.
Running costs should also be cheap for all models, too, as both the petrol and diesel engines are efficient, with the 1.5-litre diesel returning up to a claimed 68.9mpg in its cleanest guise.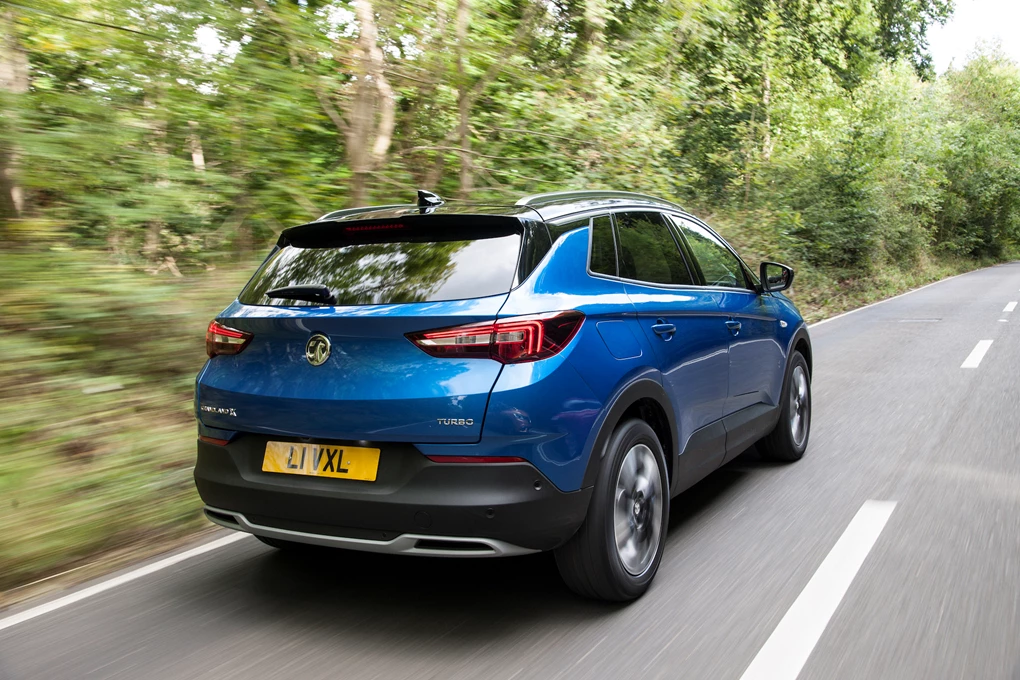 Verdict
The Grandland X is a big leap forward for Vauxhall. It's smart to look at, impressively well-equipped and comfortable, too.
While it's not the sportiest car to drive in the world, for those who want a practical family SUV at a reasonable price, the Grandland X makes a lot of sense.