Introduction
The Volkswagen Golf R is a superbly capable hatchback that provides high-end performance and build quality.
But what if you wanted all of that but with an additional bit of space tacked on? Well, Volkswagen has the answer for you with this – the Golf R Estate – which packs the same punch, but comes with extra storage room.
With the Golf R a good all-rounder already, the estate offering only adds to that. But can it prove to be a great alternative to its slightly smaller hatchback partner? We take a look…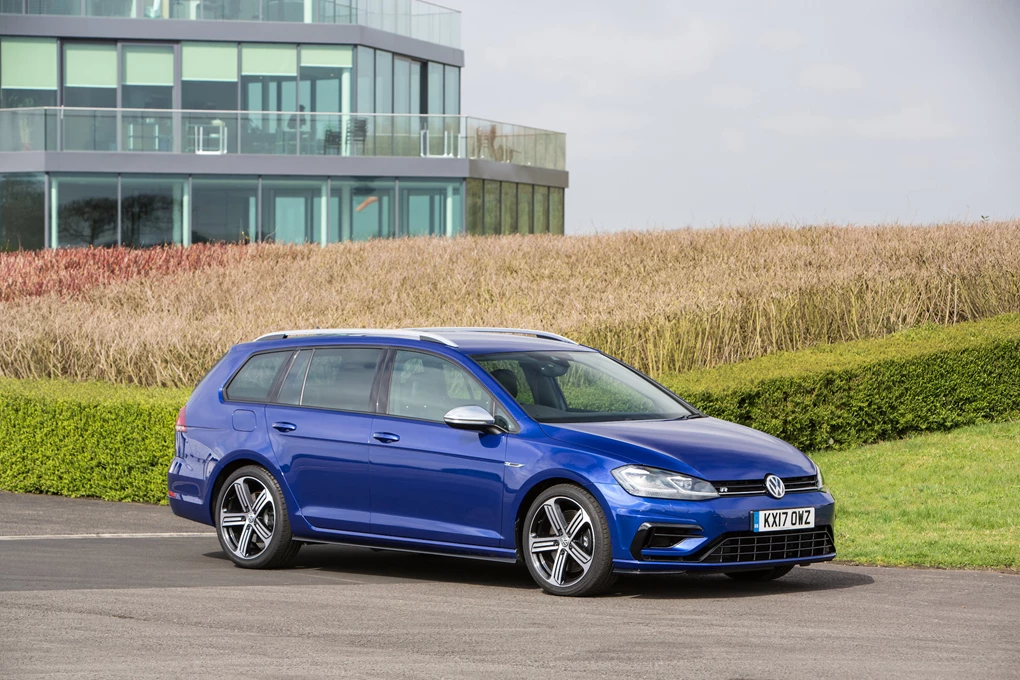 Performance
As with the hatchback, the Golf R Estate employs a 2.0-litre turbocharged petrol engine that develops 306bhp and 380Nm of torque. That is sent through a seven-speed automatic transmission that is paired to an all-wheel drive setup. It can sprint to 60mph from a standstill in 4.6 seconds, and with the Performance Pack added, can reach a top speed of 168mph.
Even with that power and speed on offer, the Golf R can still achieve the quoted 39.2mpg, while emitting 164g/km CO2 – proving that even faster models can be efficient. What makes this car so impressive is that it can offer its performance in any and all conditions, with the four-wheel drive providing excellent grip.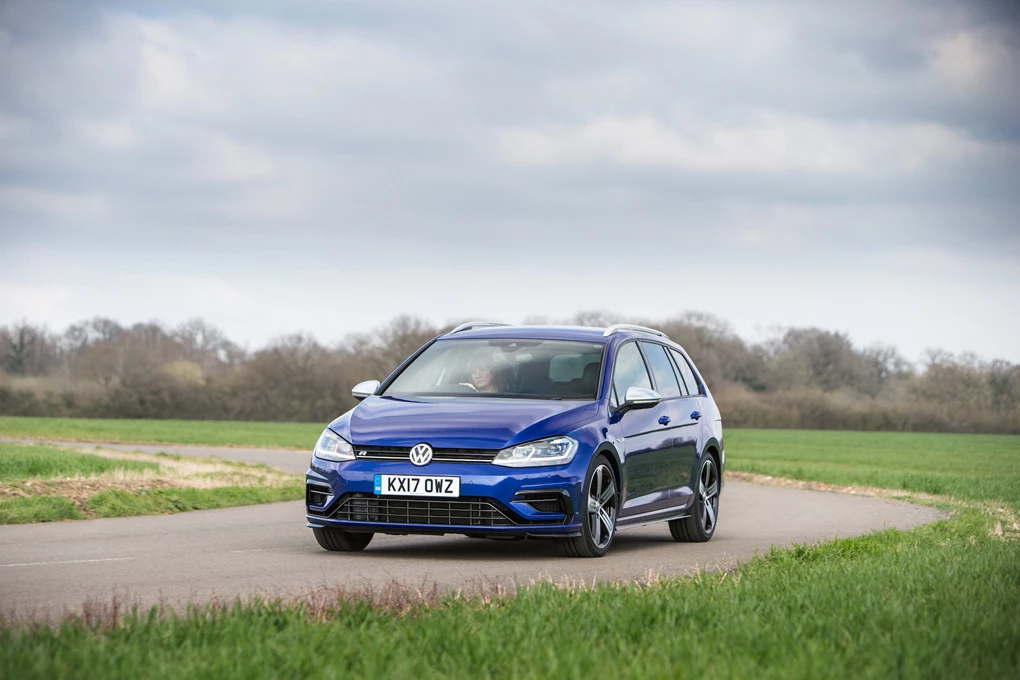 Ride & Handling
Volkswagen has managed to give the Golf R range a stable platform that allows you to push on in all conditions. The 4Motion all-wheel drive system allows you to put all the power down on wet and dry surfaces. Pair that with well-weighted steering and good throttle response, and you have a car that feels accurate to place on the road.
Whatever situation you find yourself in on tarmac, the Golf R can handle it and it feels unflustered wherever you go. That stability may be a bit boring for some, but the Golf R is a consistently excellent car to drive – whatever the weather.
See Available Golf deals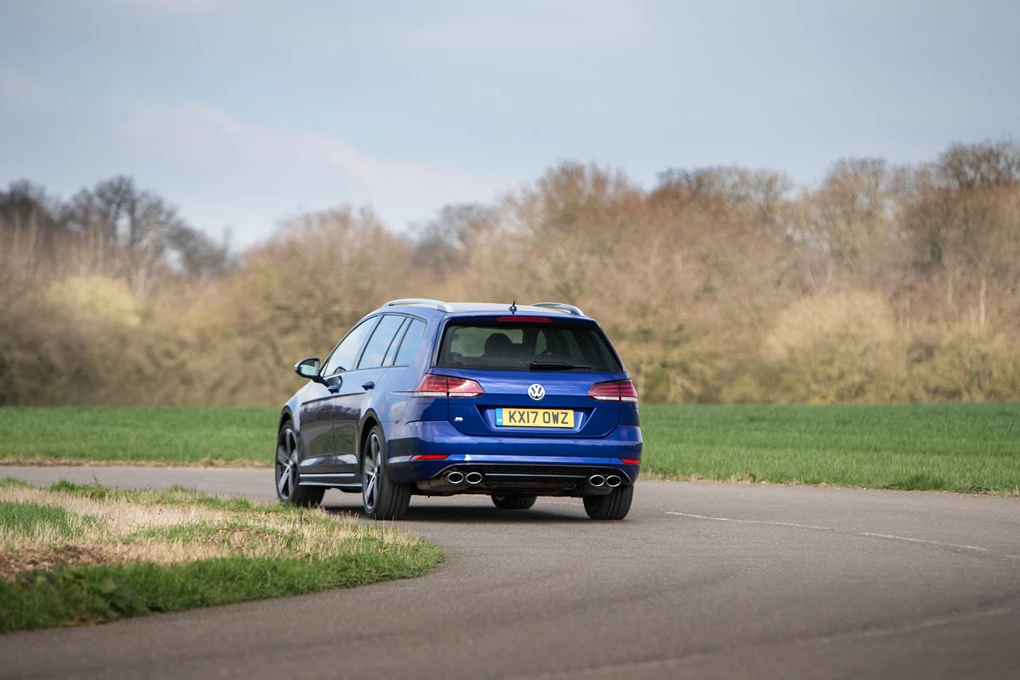 Interior & Equipment
As the top-end Golf Estate model, the R comes with most of the top-end equipment you would expect, as well as a series of R-specific features. On the outside, the R looks much sharper than the standard Golf Estate and that's thanks to the R styling pack, which adds sporty front and rear bumpers, a rear spoiler and sharper side sills, a black rear diffuser, a unique grille and R badging throughout. Volkswagen also fits sports suspension and 18-inch 'Cadiz' alloy wheels to match the sporty look, with the wheels housing black brake callipers.
Inside, you get the build quality and finish you expect from the top of the range Golf, but it lacks that excitement and special feel you might want from a car offering this much performance. Everything is where it should be though and you will find it easy to get comfortable in the leather sports seats that provide a lot of bolstering.
It comes with a lot of equipment as standard, including front and rear parking sensors, a reversing camera, adaptive cruise control and an eight-inch touchscreen infotainment system that uses VW's Discover Navigation setup. The R is also fitted with a leather sports steering wheel, carbon fibre detailing and unique R features.
The advantage of having an estate is the extra space, and the R Estate comes with a 605-litre boot – almost double what you get in the Golf hatchback – and that can be extended to 1,620 litres when the rear seats are folded down, which should be more than enough for most.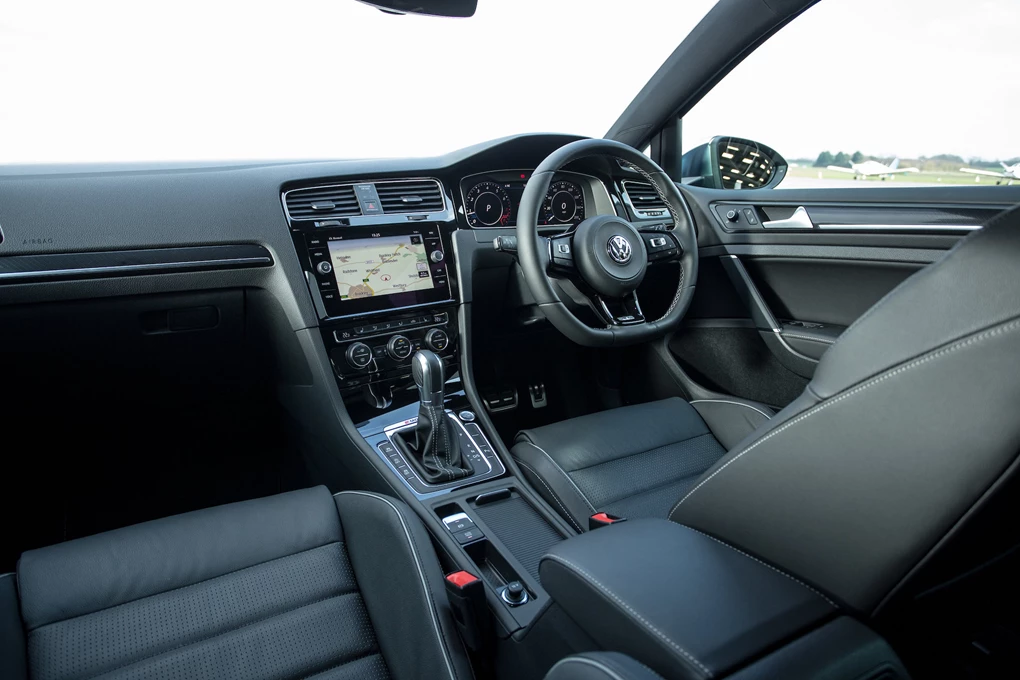 Cost
As standard, the Golf R Estate starts from £34,955 and considering the section above and what performance it has to offer, that's not bad at all. In the spec we tested though – which included the Performance Pack and other extras – the Golf R cost £42,905, which for many could be too much to stomach.
Despite the levels of performance, the R can achieve 39.2mpg and emit 164g/km CO2 – meaning running costs aren't too bad considering.
Verdict
It's safe to say that the Golf R Estate is one of the best all-rounders currently on sale. With plenty of space and practicality from the estate base, Volkswagen then adds an excellent engine and chassis setup to make it that much better than most of its rivals. It feels just as competent as the hatchback version, which is a great attribute for an estate. It may not be the most exciting car to sit in, but it's easy to navigate and live with. Capable of tackling most conditions and carrying all of the things you need, the Golf R Estate is a great car for pretty much anyone.