Introduction
The Passat Estate has been a fantastic family tourer for some time, but with newer opposition joining the fray, it slots into its own section of the market somewhere between the cheaper Skoda Superb and more premium Mercedes C-Class.
The latest Passat is hardly a game changer - in fact it's more of a tried and tested formula that Volkswagen lightly tweaks every now and again to keep it at or near the top of its game.
It has a quiet cabin, plenty of soft-touch plastics and feels resolutely solid. Our test car came with a turbocharged 1.4-litre petrol engine, something that's quite unusual for a car of this size. But more on that later.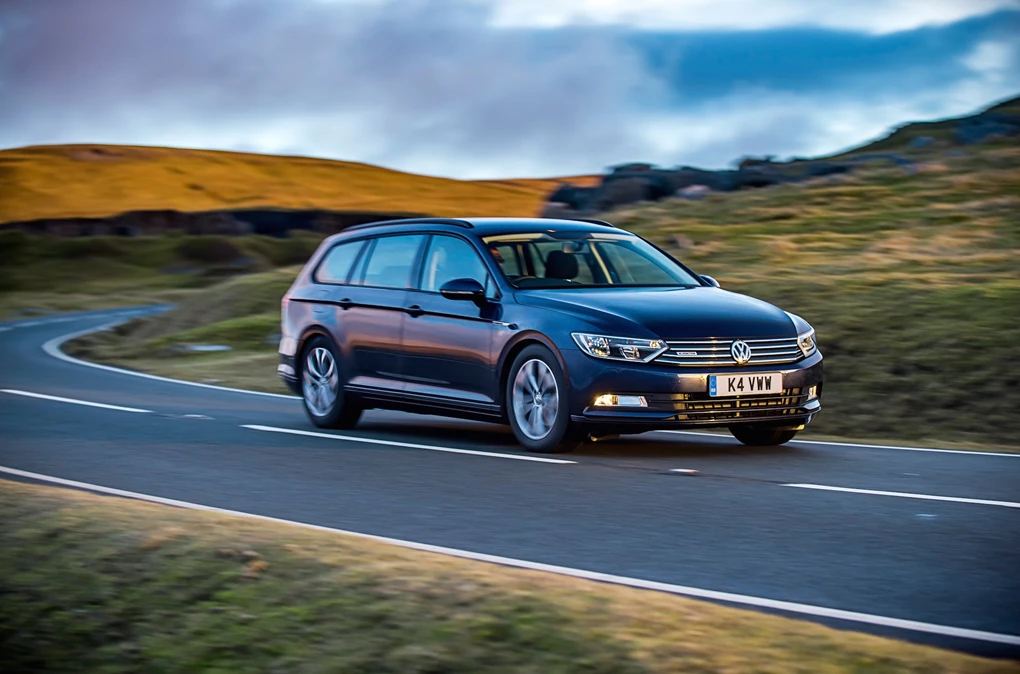 Performance
Executive cars and estates are using usually predominantly diesel-powered, so the turbocharged 1.4-litre petrol unit is a bit of an oddity. That said, it's a great fit. With 148bhp and 250Nm of tap, it's not going to be smashing records any time soon, but it's more than up to the job.
The cylinder deactivation technology works well, and cuts two of the car's cylinders under light loads.
It comes paired with a six-speed manual gearbox in its standard guise, but our test car came with the seven-speed DSG gearbox – another staple feature across the Volkswagen Group.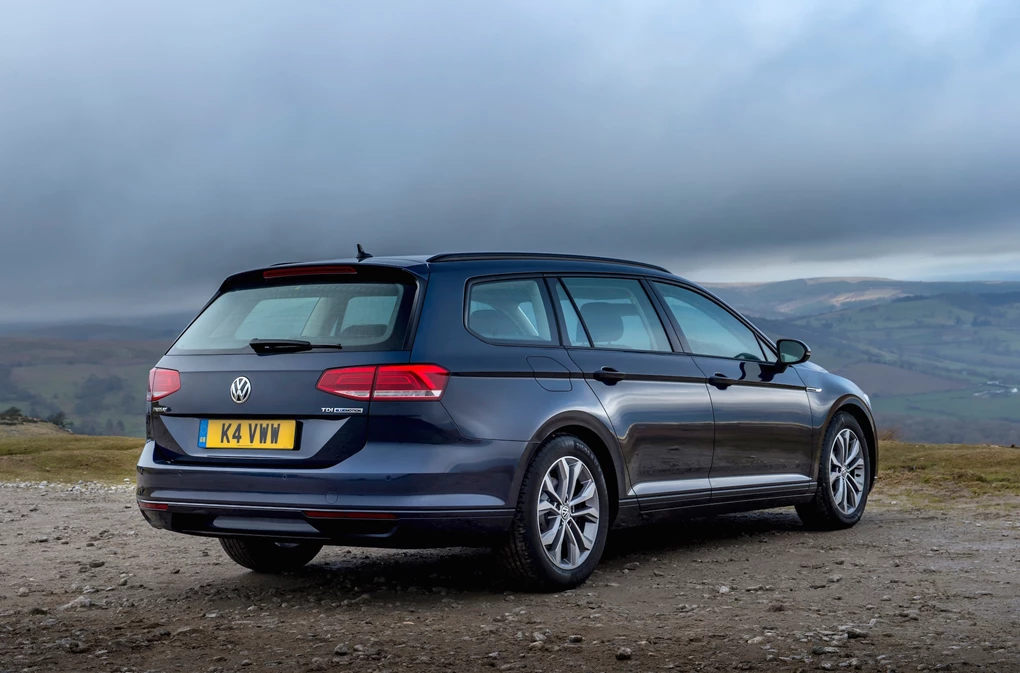 Ride and handling
The Passat Estate is a car that responds best if you drive it in a relaxed manner – responding to light steering adjustments and smooth driving better than it does heavy and quick inputs.
It's reasonably agile, though, as Volkswagen's lightweight MQB platform is surprisingly flexible.
The relaxed image is also helped by the Passat's cushioning ride – only amplified by the optional adaptive dampers. These are a worthy option to pick, although the system is best left in either 'Normal' or 'Comfort'.
See Available Volkswagen Passat deals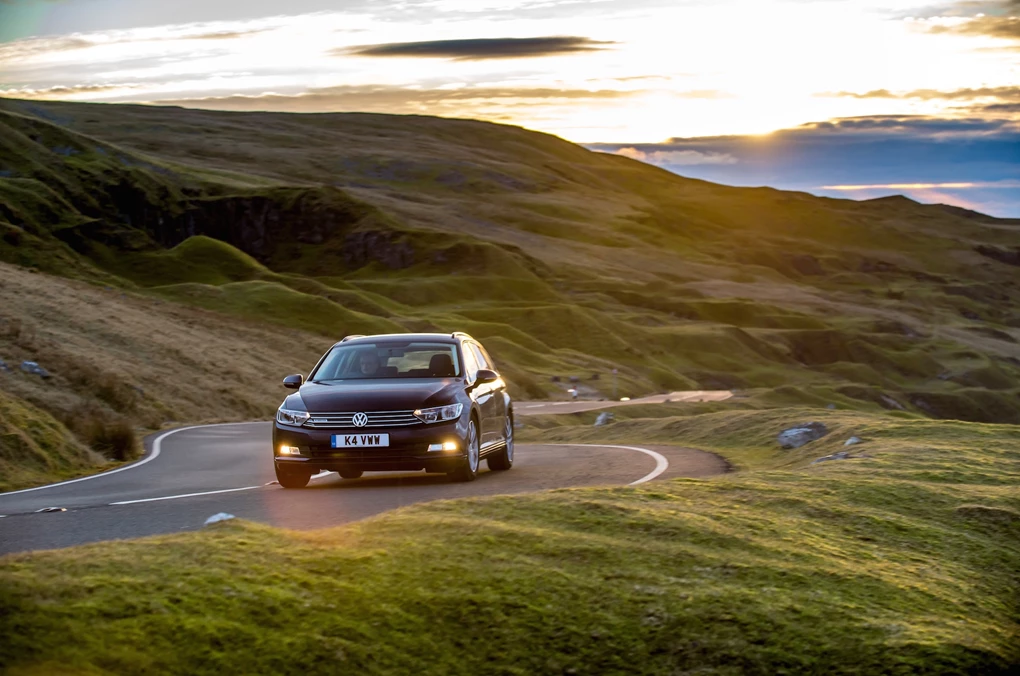 Interior and equipment
The interior of the Passat is a wonderful place to be – even more so on our test car  fitted with cream cloth upholstery. Although admittedly the colour is not very practical, there are other choices available.
The Passat has that premium feel to it, although not quite the level of luxury you'd find from the likes of Audi and BMW. That said, the quality of the materials is spot-on, with neat little touches dotted throughout the cabin. No one will be complaining about either rear seats or boot space, although the Passat's luggage space is not quite as cavernous as that in the Skoda Superb Estate.
Our test car was in SE Business trim, which is only one up from entry-level. Targeted at the fleet market, SE Business offers essentials and handy extras such as an internet-connected satellite navigation, a smart-looking touchscreen, adaptive cruise control and climate control. It's not brimming with kit, but it has everything that most will ever need.
Our test car also came with optional kit such as LED headlights, adaptive dampers and a digital instrument panel.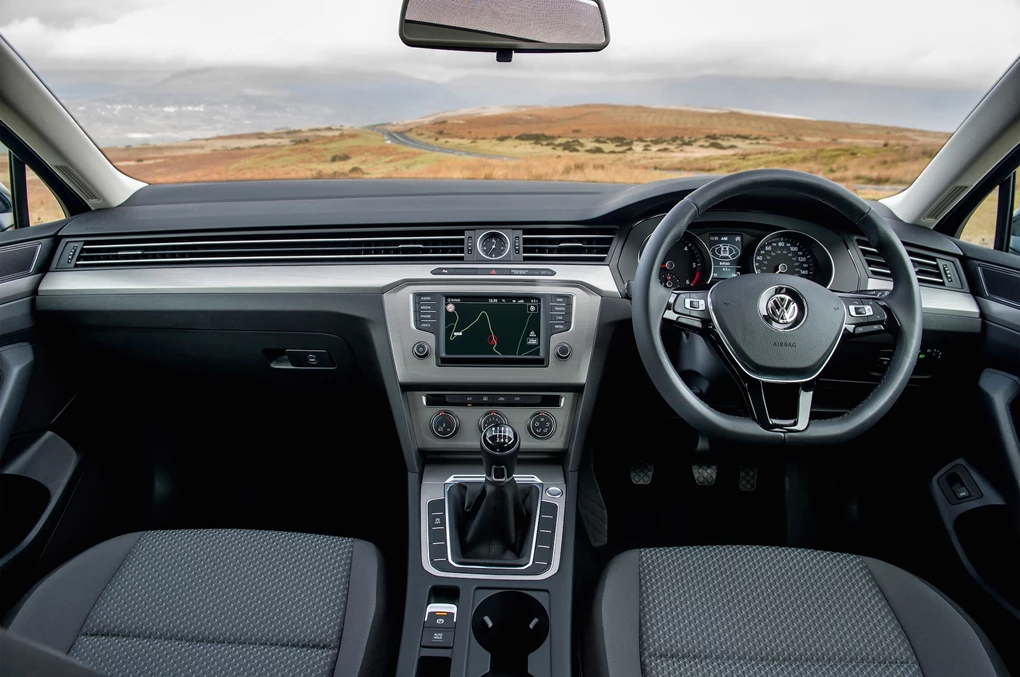 Cost
Prices for the Passat Estate start at £23,795, with the SE Business coming in at £25,585, or, in the case of our car, £28,130. It's very well-priced considering the kit you get, although rivals such as the Kia Optima Sportswagon and Skoda Superb Estate are better value for money.
Running costs will also be excellent. While the diesels are the obvious choice, the 1.4-litre petrol is still efficient – managing just under 50mpg in steady driving. It's also £2,000 cheaper than the similarly-powered diesel engine, which makes you question the need for the diesel, unless you cover high mileages.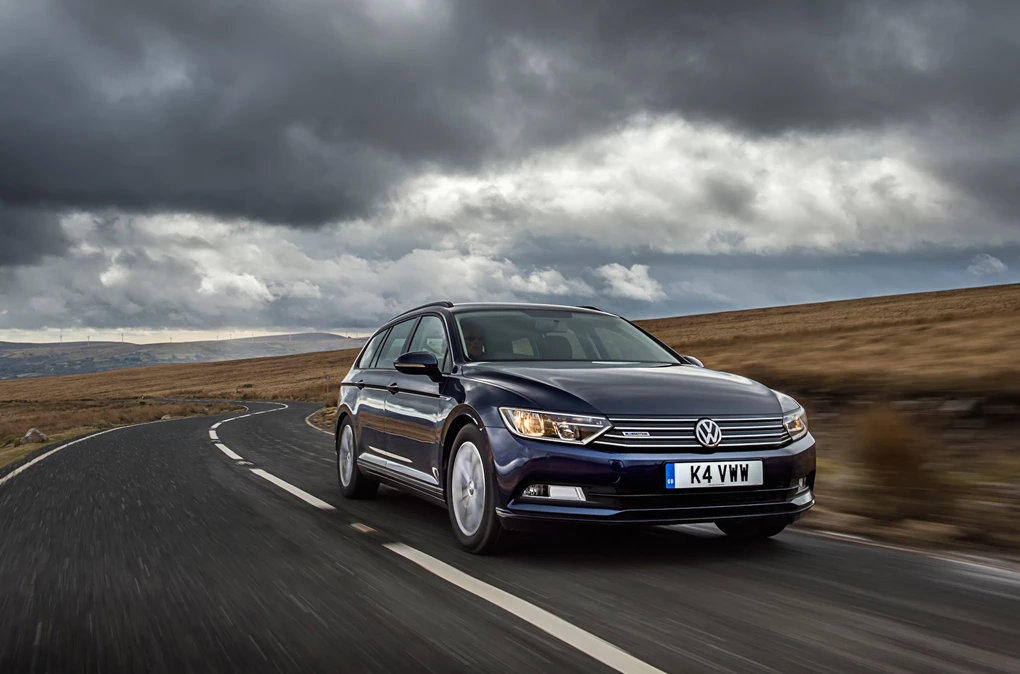 Verdict
The Passat Estate is not going to win any competitions for excitement, but for those wanting a well-built, premium and comfortable estate car that doesn't compromise on practicality, it's a very hard car to look past. The 1.4-litre petrol unit also suits the car to a tee, and is the pick of the range.
Enquire Now on a new Volkswagen Passat