Find New Volkswagen Deals
Introduction
Despite the recent explosion in popularity of the compact SUV market, Volkswagen has been a notable absentee from the scene. Well, that's now changed — introducing the T-Roc (Yes, it's a car, not Yorkshire's Dwayne Johnson). 
This is the German manufacturer's attempt to get in on the compact craze, and despite having to play catch-up on its rivals, it wants to lead the market.
With competitors such as the value-packed Renault Captur and the popular Mini Countryman though, it has something of a mountain to climb.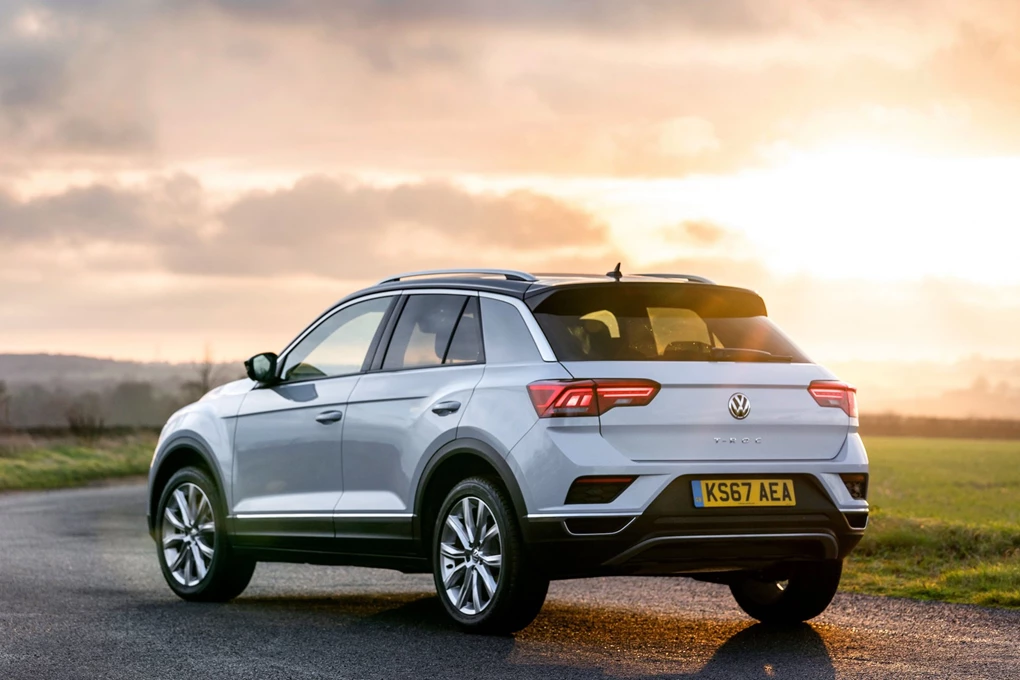 Performance
Our test car was fitted with the 1.5-litre petrol 'EVO' engine, which has seen something of a mass rollout across the VW Group's models in recent times, here coupled to a six-speed manual gearbox. 
The unit produces 148bhp and 250Nm of torque, taking it from 0-60mph in 8.1 seconds and up to a top speed of 127mph. As for economy, Volkswagen claims 52.3mpg on a combined cycle with CO2 emissions of 121g/km. 
At lower speeds, the 'EVO' engine has no problems, with ample mid-range torque allowing town driving to be done briskly and without fuss. Take it on the motorways or uphill, however, and the gearbox needs to be worked hard to get the maximum from the engine.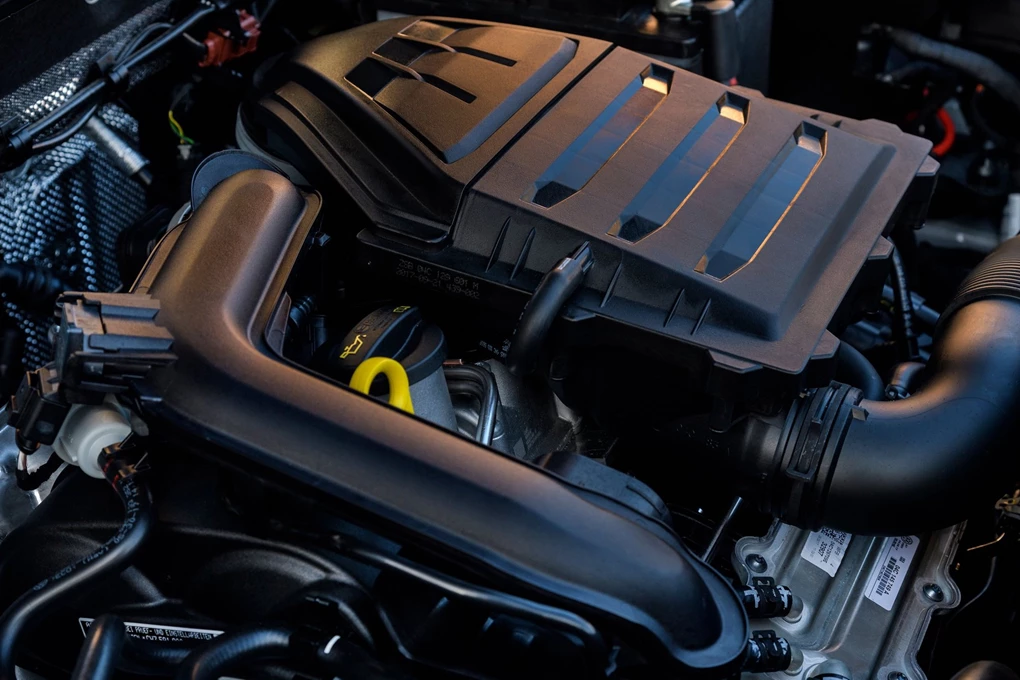 Ride & Handling
The chassis of the T-Roc was developed by Karsten Schebsdat, who previously developed the Golf GTI Clubsport S and formerly of Porsche — and it shows. 
You're not looking at something that will seriously compete on a circuit with some offerings on Schebsdat's CV, but for a compact SUV, it's surprisingly dynamic and fun to drive thanks to well-weighted steering and supple suspension. 
This thankfully doesn't compromise the T-Roc's town driving ability either, thanks to a small turning radius and good front visibility. On the downside, large A pillars and a raked rear window result in a poor rear view, not aided by narrow wing mirrors.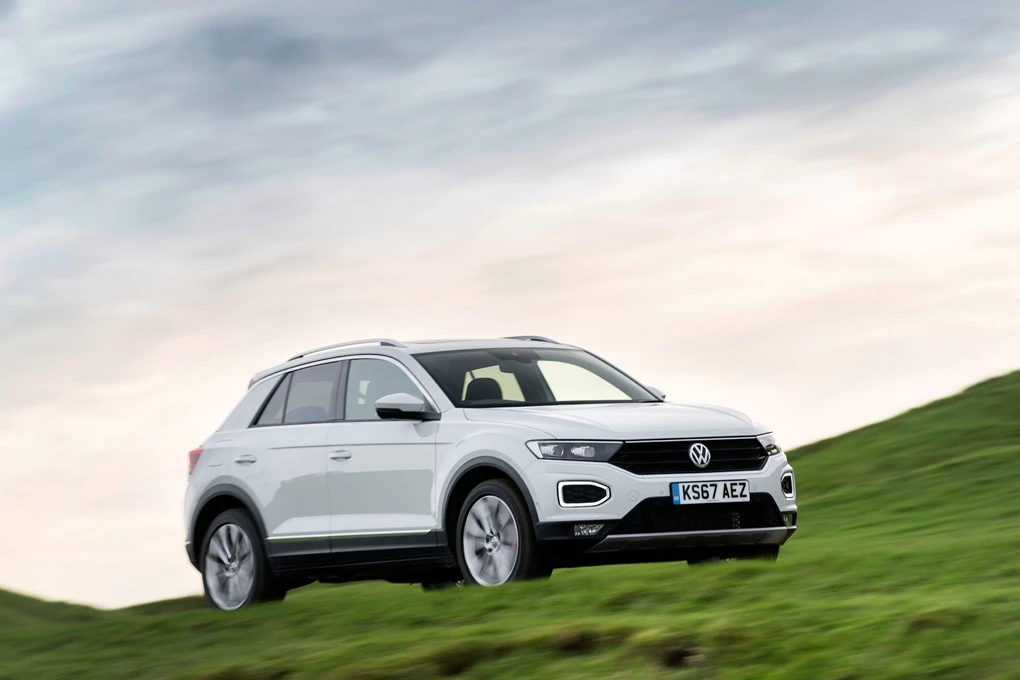 Interior & Equipment
The interior of the T-Roc is unmistakably Volkswagen. If you've sat inside any of their recent models, the switches, buttons and steering wheel will be instantly recognisable. 
This also means the cabin's fit and finish is of a very high quality, although some hard plastics are present on the dashboard. The cloth seats too feel a little cheap and not particularly comfortable on longer journeys.
What differs the compact SUV from the rest of the range is the new Design trim, allowing customers to choose from four dashboard trim colours — otherwise not an option on any other model.
Our test T-Roc was an SEL trim model, meaning standard equipment includes Volkswagen's Active Info Display technology, dual-zone climate control, adaptive cruise control, parking sensors, an eight-inch infotainment display with Bluetooth, Apple CarPlay and Android Auto and 18-inch alloy wheels — with a base price of £24,520 for the trim.
Extras on our test car included the £280 sport pack, which added front sports seats, steel pedals, red brake calipers and black roof lining, as well as 'PreCrash preventive occupant protection', which closes windows, tenses front seat belts and prepares brake systems if a dangerous situation is detected.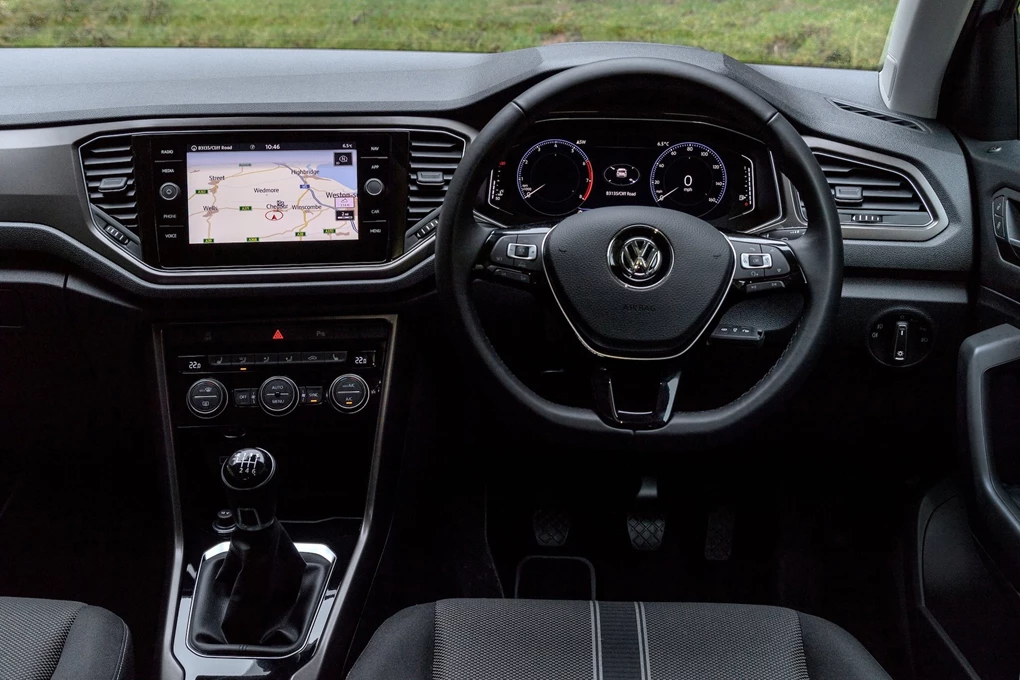 Cost
Compared to its rivals, the T-Roc doesn't offer as much bang for the buck. All-in, price as tested for our car was £25,520. A higher-spec Renault Captur can be had for around £22k, while a similarly equipped Toyota C-HR can be had for about £24k.
Base vehicles come in at a still rather pricey £18,950, while top-spec models start at £31,485. You're not getting budget prices here, but that does reflect in the quality of the product at least.
As for running costs, the T-Roc falls into insurance group 18E, meaning it's likely to be cost-effective for annual premiums. MPG is claimed at a respectable 52.3mpg, meaning fuel stops shouldn't be overly frequent.
Save Money on a New VW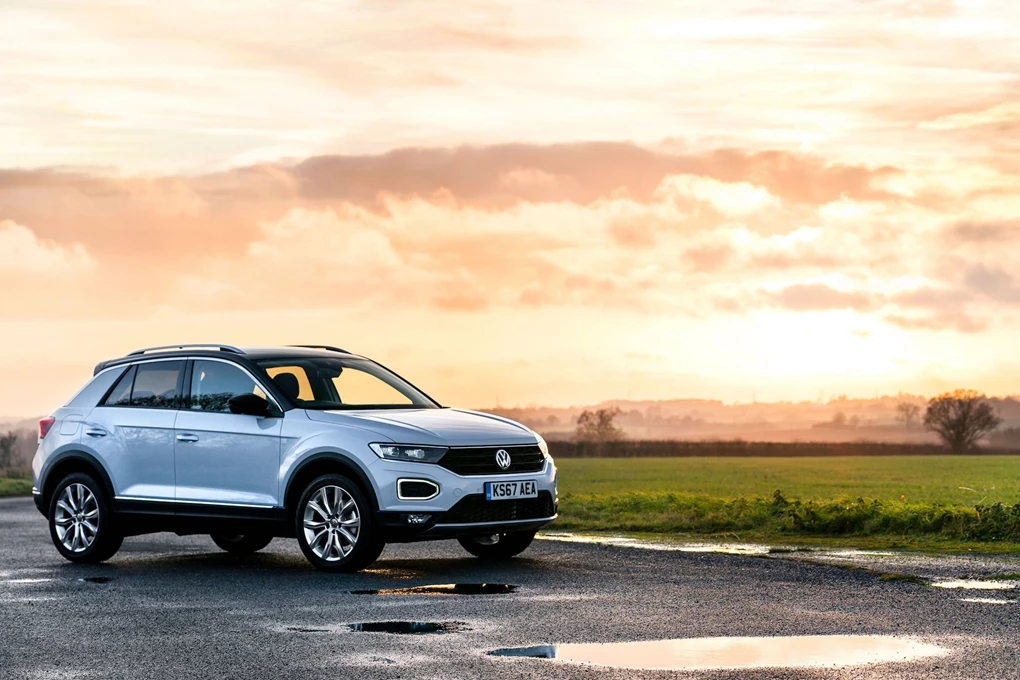 Verdict 
Price aside, the Volkswagen T-Roc has all the elements to truly be a class leader in the hyper-competitive compact SUV market. It's one of, if not the, best to drive in the segment and is arguably one of the most handsome.
Interior quality and rear visibility are weak points, but don't detract enough from the overall package to prevent the SUV from being a strong contender in the market.
This isn't the car for those who want equipment on a budget, but if you're willing to part with the cash, the T-Roc offers one of the best packages in its class.