Introduction
BMW has a long history of producing great roadsters – from the early days of the 1930s 327 and 328 right up to the modern Z4 and i8.
It's the Z4 we're looking at here – namely, the very latest version. The all-new Z4 shares virtually nothing with its predecessor and uses the traditional BMW recipe of a straight-six engine up front, rear-wheel drive at the back and a compact cabin in the middle with a retractable soft-top. But is it any good?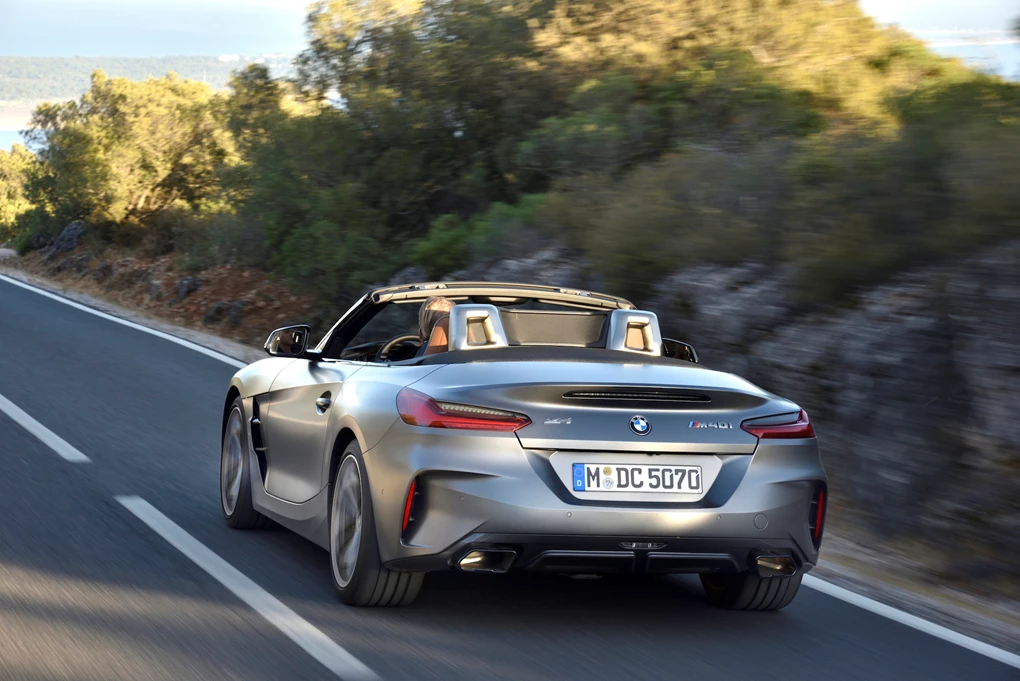 Performance
We drove the current range-topper – the Z4 M40i. It uses a straight-six engine producing 335bhp – capable of pushing the Z4 from 0-60mph in just 4.4 seconds and on to an electronically limited top speed of 155mph.
That's impressive performance for anything, though those in the market for something a little less fruity and a little more efficient will be able to choose from 20i and 30i four-cylinder petrol options too.
The engine's mated to an eight-speed automatic gearbox which does a brilliant job of being smooth and unobtrusive when you're just cruising along or rifling through the gears at high speed when you press on. It also sounds great – but that's a six-cylinder for you.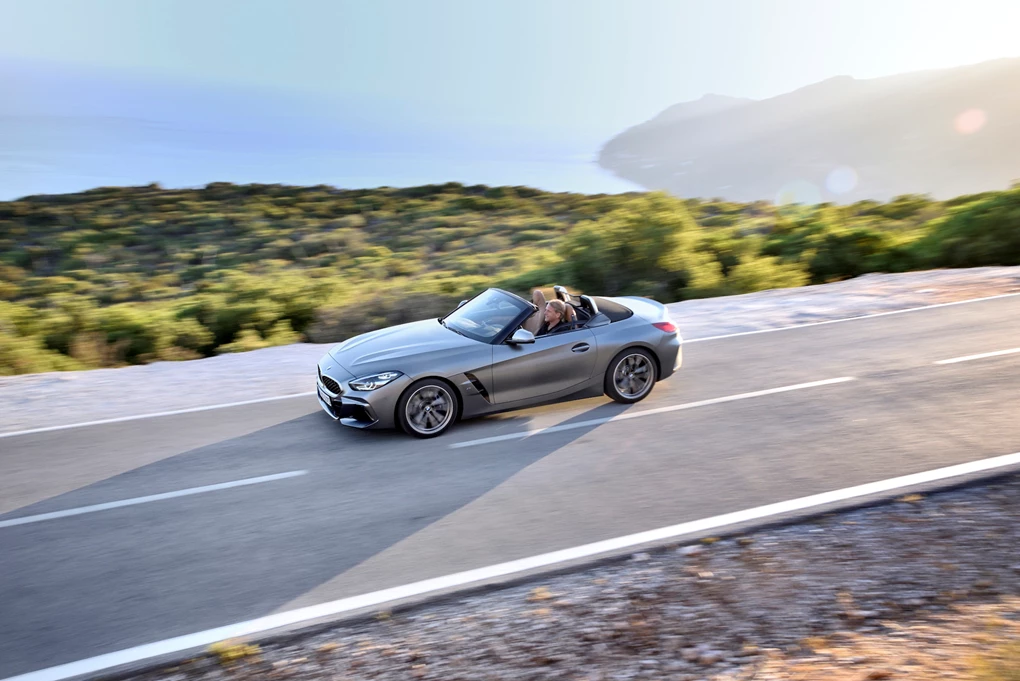 Ride & Handling
The Z4 is a very comfortable car considering how compact it is. That's thanks to a super-stiff body, which allows the suspension to better absorb bumps in the road without being too soft and compromising handling.
We tried the Z4 on the road and on the track, and while it wasn't entirely at home during the latter, it didn't feel out of its depth. The Z4 handles really well – as you'd hope from a brand whose tagline is 'the ultimate driving machine' and there's plenty of urgency from the engine, especially if you flick the switch for 'Sport' mode.
Some rivals do offer more thrills in the bends, such as the Porsche 718 Boxster, while larger cars such as the Mercedes C-Class Convertible are more comfortable. But the Z4 is a really good compromise of the two, equal parts boulevard cruiser and sports car.
See Available BMW Z4 Deals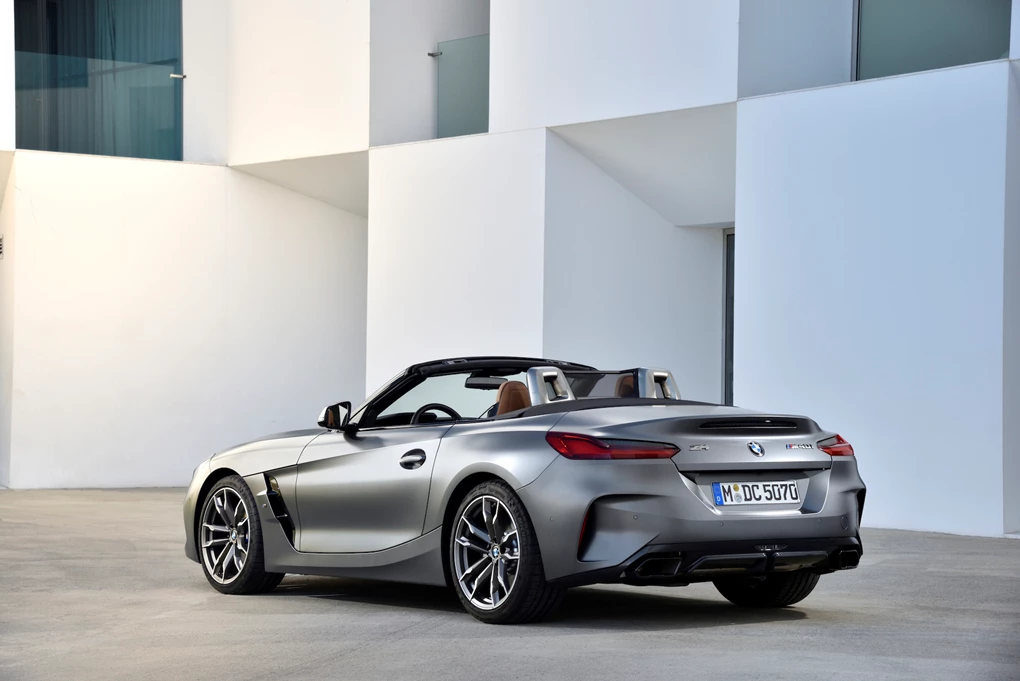 Interior & Equipment
There's not a huge amount of room in the Z4's cabin, but it's very comfortable – if snug – for two adults. Those adults will enjoy super-comfortable and very adjustable seats, with leather upholstery.
The soft-top roof drops electrically in a matter of seconds, but happily the cabin's actually very refined roof up or down. There's not too much buffeting, and you can easily hold a conversation even on the motorway.
There's a decent-sized boot for a set of golf clubs, and plenty of equipment inside – all Z4s come with BMW's iDrive infotainment system, a digital dial pack and premium trim, plus 18-inch alloy wheels.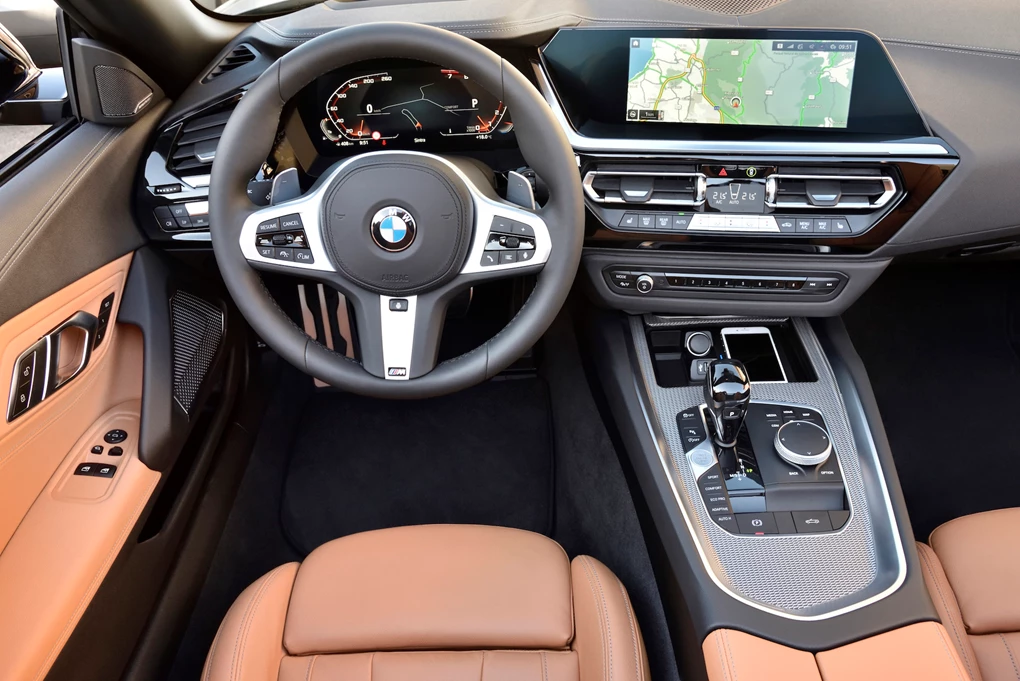 Cost
There's no denying that the straight-six M40i will be a little pricey to buy and run. It costs nearly £50,000 and will struggle to return 30mpg. That's probably worth it for the driving experience, though.
However, if you like the looks of the Z4, a more modest engine could suit you. The range starts from £36,990 for a 20i in Sport trim – still a good-looking and good-to-drive car. There's plenty of equipment even on the basic trims, and lower models miss out on the luxury car tax supplement – saving you several hundred pounds a year for the first five years of ownership.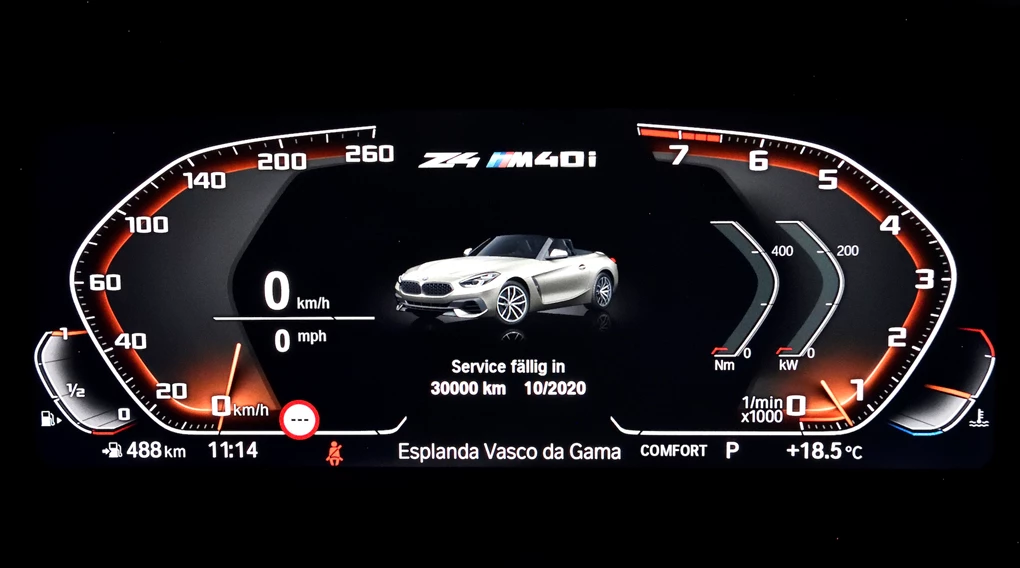 Verdict
The BMW Z4 is a brilliant middle ground in the roadster class and one which should attract buyers from miles off. The styling's a little divisive – though we like it – and it's not the sharpest thing in the world to drive. But it's comfortable, well-equipped, superbly built, and blends ride and handling really nicely to create a car that's equal parts cruiser and sports car.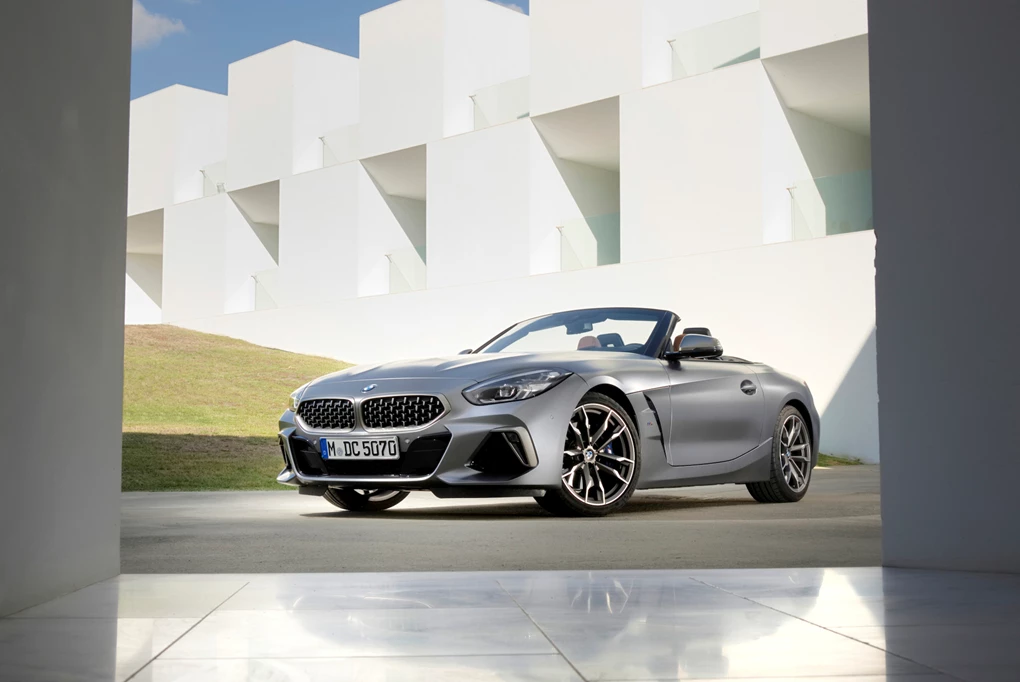 The stats
Model: BMW Z4 M40i
Price: From £49,050
Power (bhp): 335
Torque (Nm): 500
Top speed (mph): 155
0-60mph: 4.4s
MPG (combined): 38.2
Emissions (g/km): 168g/km