The Honda CR-V, now is in its fifth generation, is moving with the times and adding a hybrid variant to the range. It promises lower emissions, improved fuel efficiency, and cheaper running costs.
But is it all too good to be true, or does the CR-V Hybrid deliver on those promises? We take a closer look…
Performance
As well as a 2.0-litre four-cylinder petrol engine, the CR-V Hybrid utilises two electric motors. Despite performance not being the focus of this car, it's still worth mentioning that with front-wheel drive, the CR-V Hybrid does 0-60mph in 8.8 seconds, and 9.2 seconds with all-wheel drive. Both versions top out at 112mph.
The hybrid system itself is quite a complex thing to explain, but essentially the combustion engine powers a generator motor, which in turn drives the wheels. With the sometimes problematic CVT transmission on-board, the 181bhp CR-V Hybrid picks up nicely and doesn't feel lacking in performance whatsoever.
Ride & Handling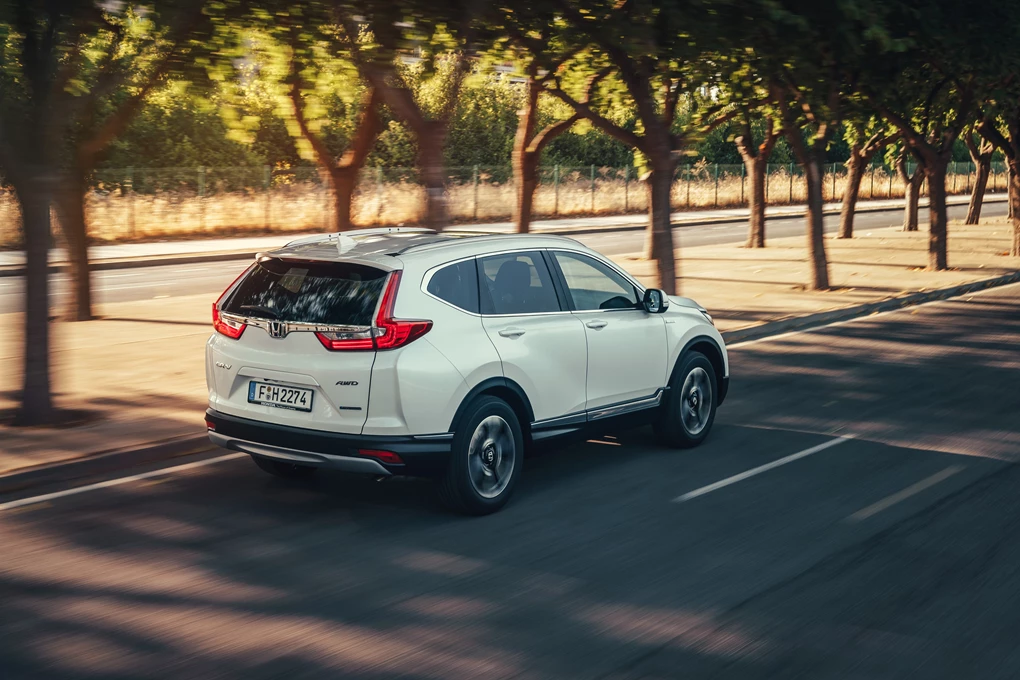 The CR-V Hybrid handles remarkably well with minimal body roll, due to a firmer suspension set-up. The car feels predictable on the road and is less taxing to drive. By no means is it uncomfortable or jarring, but other SUV's will ride smoother.
Interior & Equipment
The interior of the CR-V is a nice place to be, with noticeably good build quality, even though there are some buttons and materials that feel a tad cheap. The seven-inch infotainment touchscreen in the centre console comes as standard across the range and offers Apple Carplay and Android Auto, too. It's clear, easy to use and greatly improved over Honda's systems of old.
Unfortunately, you can't get the CR-V Hybrid as a seven-seater – it's strictly a five-seater only. On the other hand, if you don't mind that, you'll be happy to know there is plenty of space on offer. There is lots of room for passengers and their belongings, so you should never struggle.
Cost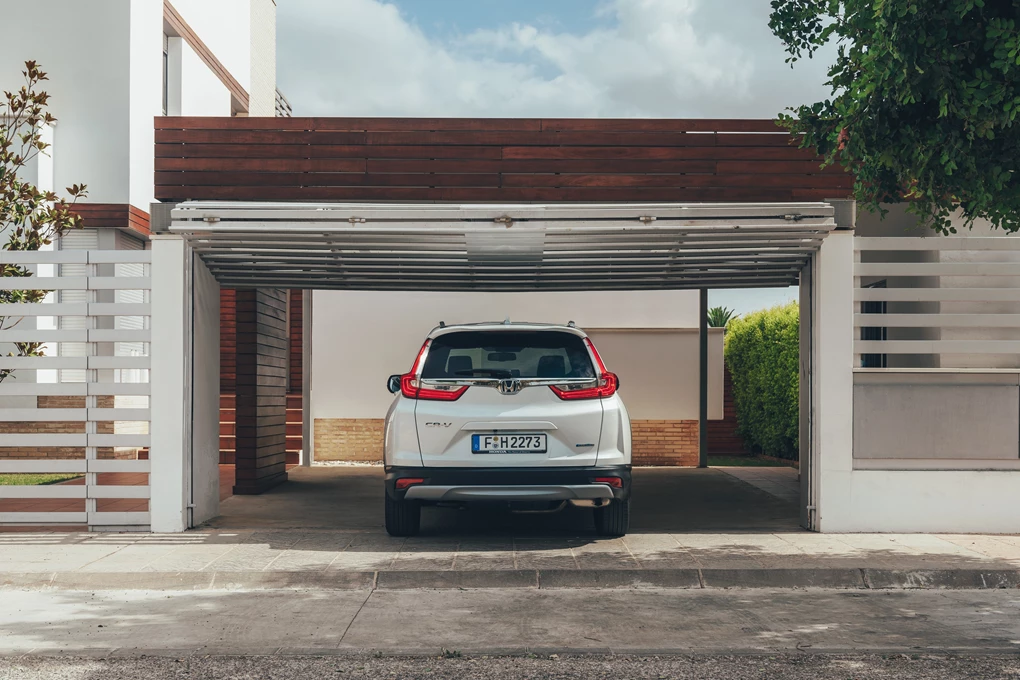 Find local HR-V prices
The Honda CR-V Hybrid starts at £29,155 and goes up to £37,350 for the range-topper. The main selling point though will be cheaper running costs because of the electrified system. You should expect around 50mpg and CO2 emissions of 120g/km.
Sure, those figures may not sound overly impressive and it can't match the fuel economy of a diesel, but it gets very close — urban mpg is rather good, so the CR-V Hybrid is good for city driving. Of all the non-plug-in hybrids, this is one of the better ones.
Verdict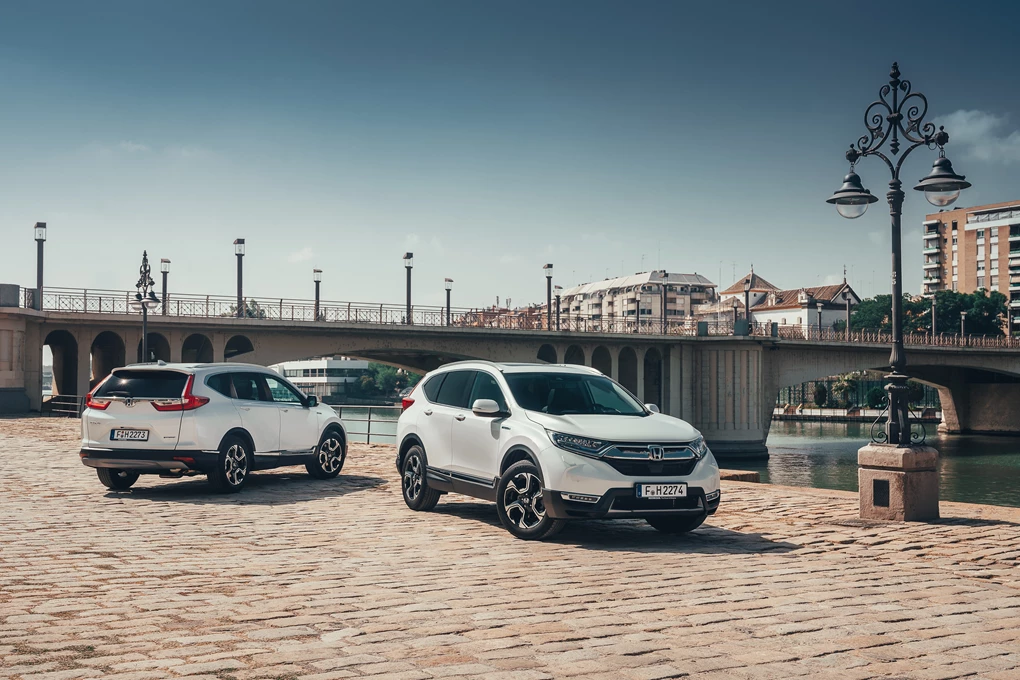 The Honda CR-V Hybrid is a really solid all-round package. And while most diesels will do more miles-per-gallon, it's still more eco-friendly. So, in a time when diesels are under fire, we'd argue this is a more future-proof trade-off.
To most, the CR-V Hybrid will tick a lot of boxes and be a reliable choice for the future. And, overall, we'd have to agree.