Introduction
Given the success of Hyundai's i30 N hot hatch amongst the motoring media and enthusiasts across the globe, it comes as no surprise that the South Korean firm wants to channel some of that hype into its more mainstream product line.
This is the result — the Hyundai i30 N Line. At a passing glance, you could be forgiven this was the full-blown hot hatch. It takes on very similar looks, save for some badging and smaller alloys, but is there more to this warmed-over hatch than just racier visuals? We take a look…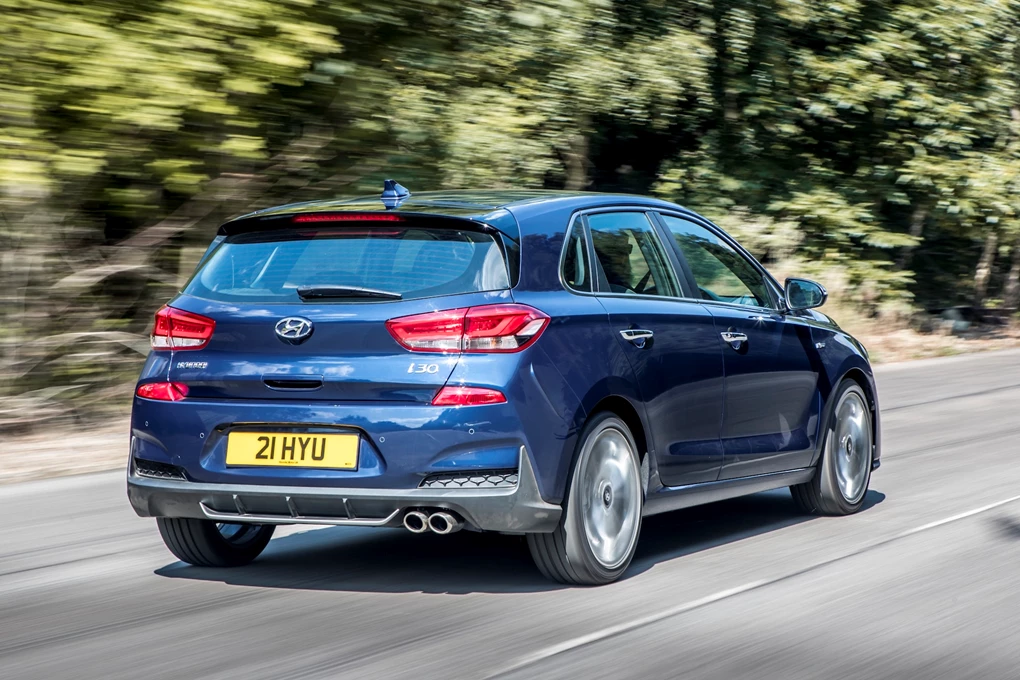 Performance
We're testing the Hyundai i30 N Line in 1.4-litre turbocharged petrol guise. The four-cylinder unit produces 138bhp and 242Nm of torque, fed to the front wheels via a seven-speed dual-clutch transmission. As a result, 0-60mph comes in 8.7 seconds, with a top speed of 130mph possible.
It may be a far cry from the N's 247bhp, 2.0-litre unit, but the level of performance and way that power is delivered is still pretty impressive. Strong levels of mid-range torque make for easy overtaking, while the gearbox is smooth and shifts briskly.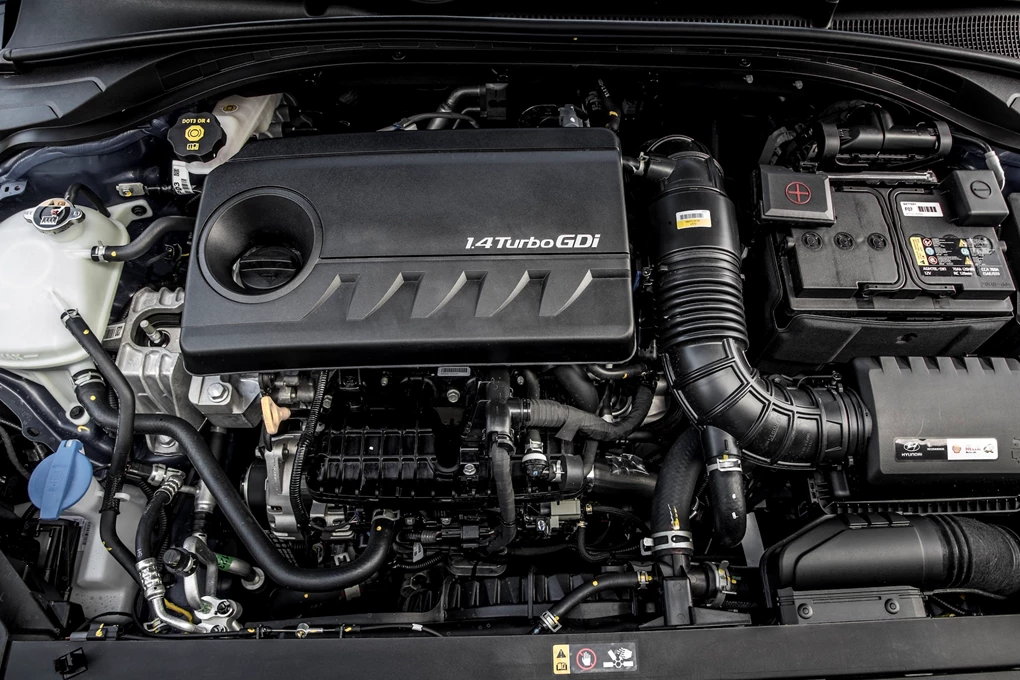 Ride & Handling
It would've been easy for Hyundai to slap some lipstick on the i30 N Line and call it a day —but it has done a little more than that to capture some of the N's spirit. Suspension tweaks have taken the hatch from something inoffensive to drive, to a genuinely engaging level.
Turn in response is much improved — no doubt in part to the addition of Michelin Pilot Sport 4 tyres — while it feels well-settled in more spirited driving. Body roll isn't completely removed from the car, but that's acceptable considering it remains a comfortable experience too.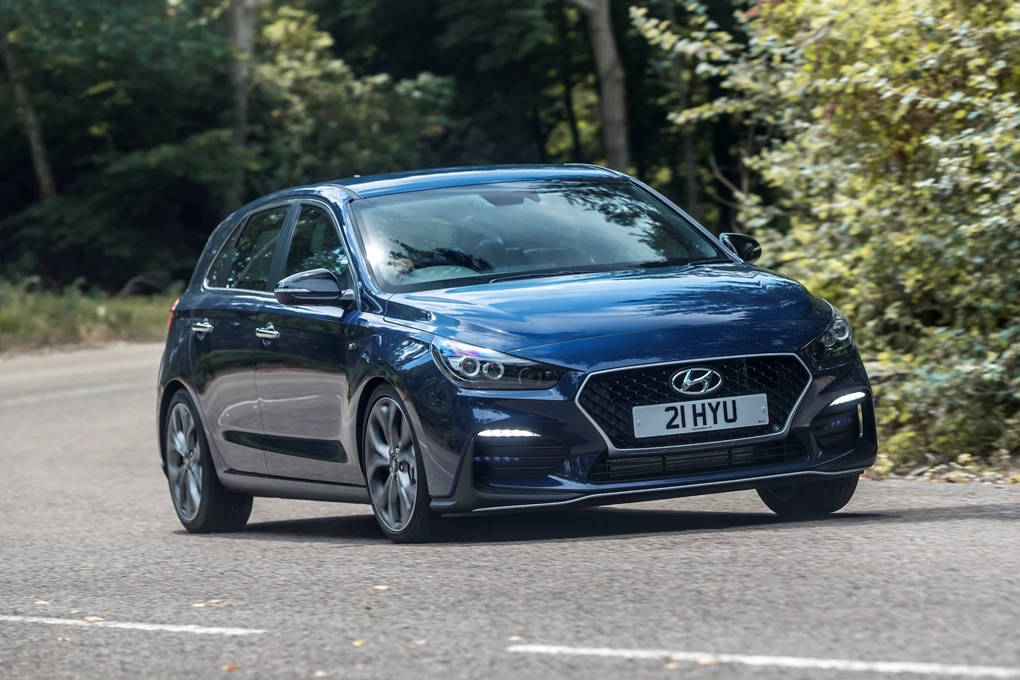 Interior & Equipment
To jazz up the N Line's interior, Hyundai has kitted it out with a set of suede-upholstered sport seats. These are a real highlight of the cabin — offering a tight, yet very comfortable fit. Otherwise, things remain very i30. Sure, some cheaper materials are dotted around the cabin but build quality is good while controls are easy to use and access. Five can be seated in comfort, and there's 395 litres of boot space on offer. That's more than the Ford Focus' 375-litre capacity, or the VW Golf's 380 litres.
As for equipment, we've got the i30 here in N Line+ spec, which brings the aforementioned front seats with heating elements, full LED headlights, cruise control, autonomous emergency braking plus an eight-inch infotainment system with support for both Android Auto and Apple CarPlay.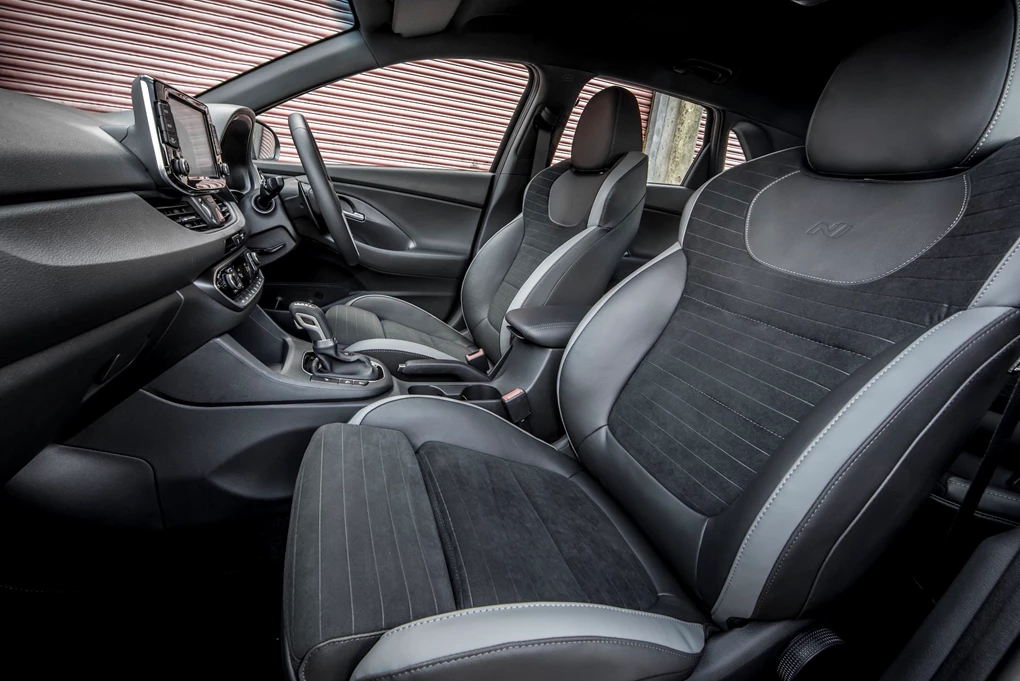 Cost
Pricing for the Hyundai i30 N Line+ starts at £23,260, which may seem pricey — but is quite fair considering the level of equipment on offer here. If performance is the main game, stumping up the extra £2k to get an entry-level N may be more appealing, though it's worth keeping in mind that's very light on tech comparatively.  As for running costs, a claimed 48.7mpg and 133g/km of CO2 emissions is a respectable return.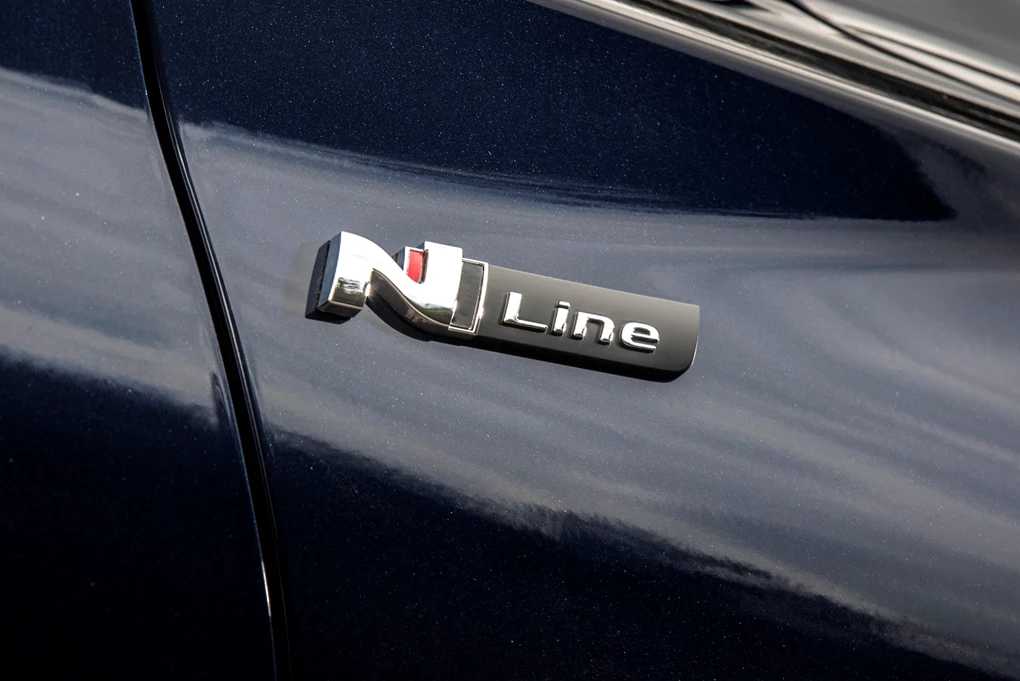 Verdict
Hyundai has managed to take the essence of the i30 N hot hatch and make the N Line a genuinely appealing warm hatch. It delivers an engaging driving experience, while remaining a very livable and frugal car.
We'd like to have seen a little more theatre in the cabin, but the new sports seats are a delight and really adds to the racier edge. If all-out performance is your game, we'd say stump up the extra for the N but if an all-rounder with plenty of equipment is the target, look no further.
Interested in a new Hyundai? Find local prices, today!