The small executive saloon segment is one arguably dominated by the Germans - with the Mercedes C-Class, BMW 3 Series, or Audi A4 usually being the go-to vehicles in the class. All three have been predictably good over the years, therefore earning a solid and popular spot on the market.
But in 2015 Jaguar put a spanner in the works and released the XE – a car that challenged the Germans to the throne. It certainly didn't wipe the floor with the opposition, but in most areas it managed to give the class-leaders a run for their money.
Fast forward to 2018, and the XE is still here. The range has been added to and some minor changes have been made, however, nothing on the scale of a full-on facelift or an all-new model.
Does the XE still have what it takes to challenge the big dogs? We find out…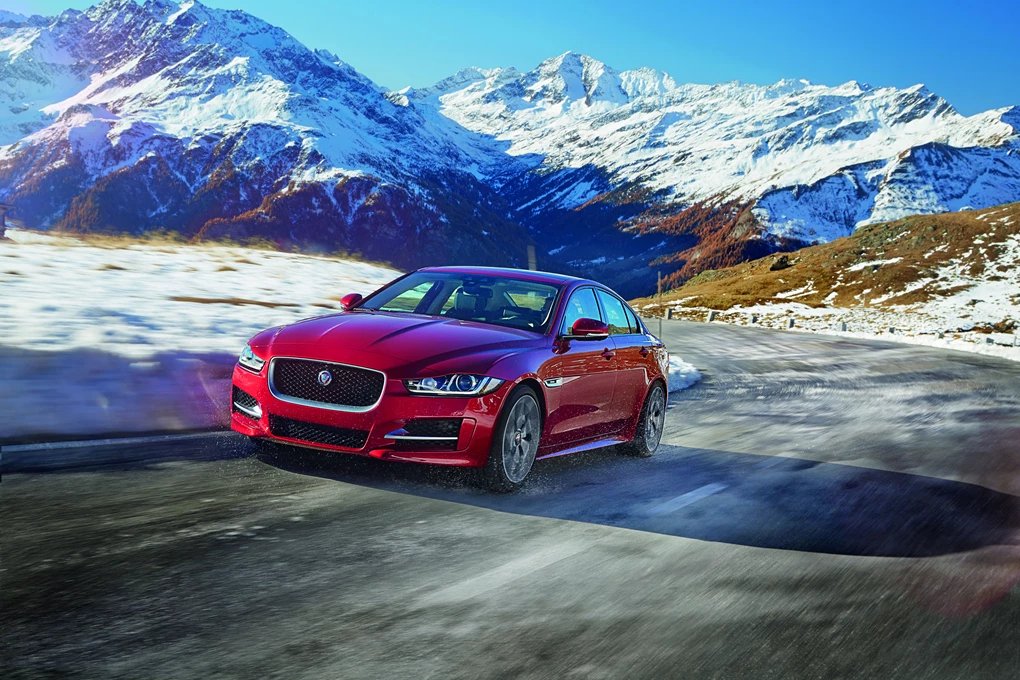 Performance 
While there isn't a wide variety of engines on offer, there is enough to satisfy most buyers. For the economy conscious, there's a 2.0-litre in either petrol or diesel guise; for those who want a sportier edge, there's a twin-turbo 2.0-litre knows as the 300 Sport; and for those who want the ultimate XE, there's a 5.0-litre supercharged V8 featured in the exclusive XE SV Project 8.
All engines are punchy and offer decent performance – for example, you can spec the 2.0-litre engines with three different power outputs, ranging from 161bhp to 297bhp (depending on whether you go for diesel or petrol).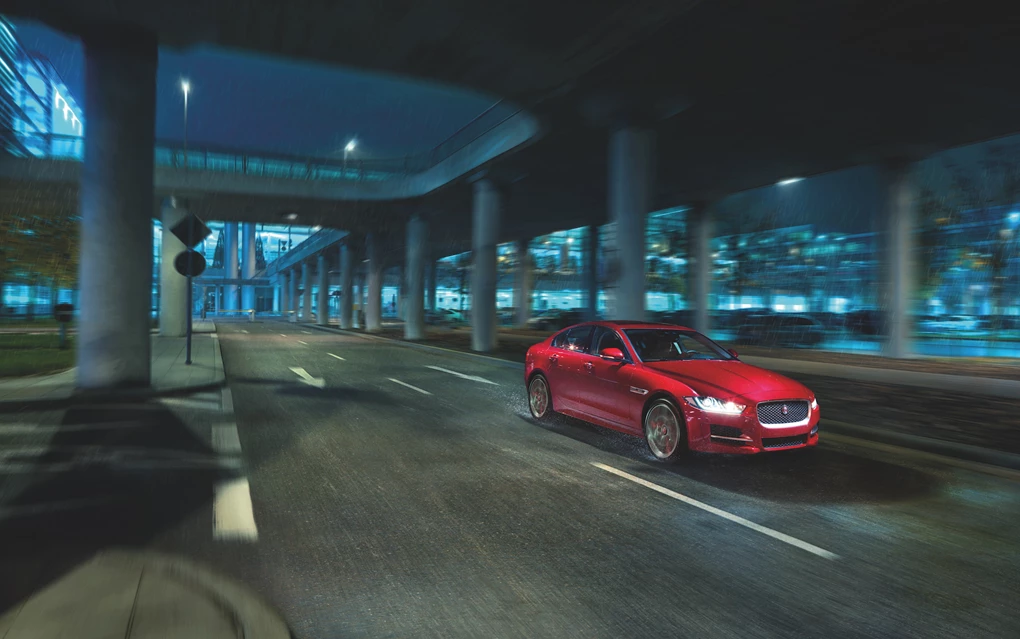 Ride and handling
Jaguars have always been praised on their driving characteristics – and the XE is no different. It has sharp pin-point steering, dynamic feel and well-sorted out chassis help to set it apart from some of the more dull to drive rivals.
Though noticeably sporty, the XE is comfortable too. It effortlessly blends being fun to drive and luxurious to be in in a way that some cars struggle to accomplish.
Also, with the option of rear-wheel or four-wheel drive, buyers are not at a disadvantage when it comes to drivetrains. Both offer good grip and a good driving experience, so it's really up to personal preference.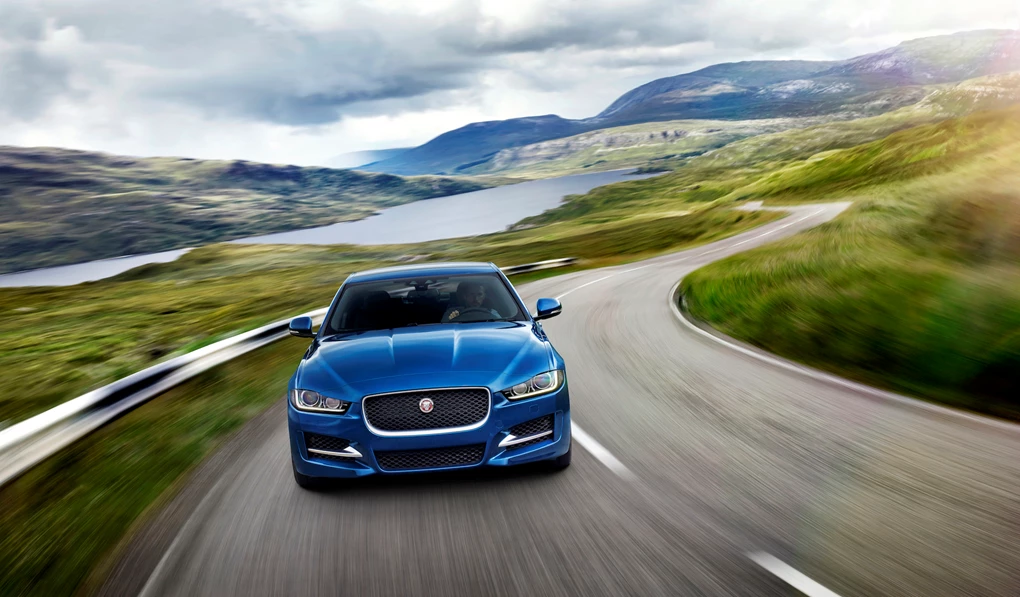 Interior and equipment
In 2017, Jaguar made several interior revisions to the XE, with the biggest change being an updated LCD display. And although these changes have helped, the interior is still beginning to show its age and slightly falls short of what other brands are offering.
All XEs, as standard, get things such as touchscreen navigation, cruise control, climate control, rear-parking sensors, Bluetooth and DAB radio – a generous amount of kit. For the most part, all the gadgets and gizmos you could want are available. The fact that other cars in its class have upped the technological bar in recent years is the main reason the XE has been held back.
By no means is the interior a bad place to be – it's good quality, comfortable and offers what you'd expect from a car with a premium badge. The main two downsides of interior space is rear headroom along with boot space (which is a tad behind other cars in the segment). But, in saying that, most people will be happy with the cabin and these are all minor criticisms.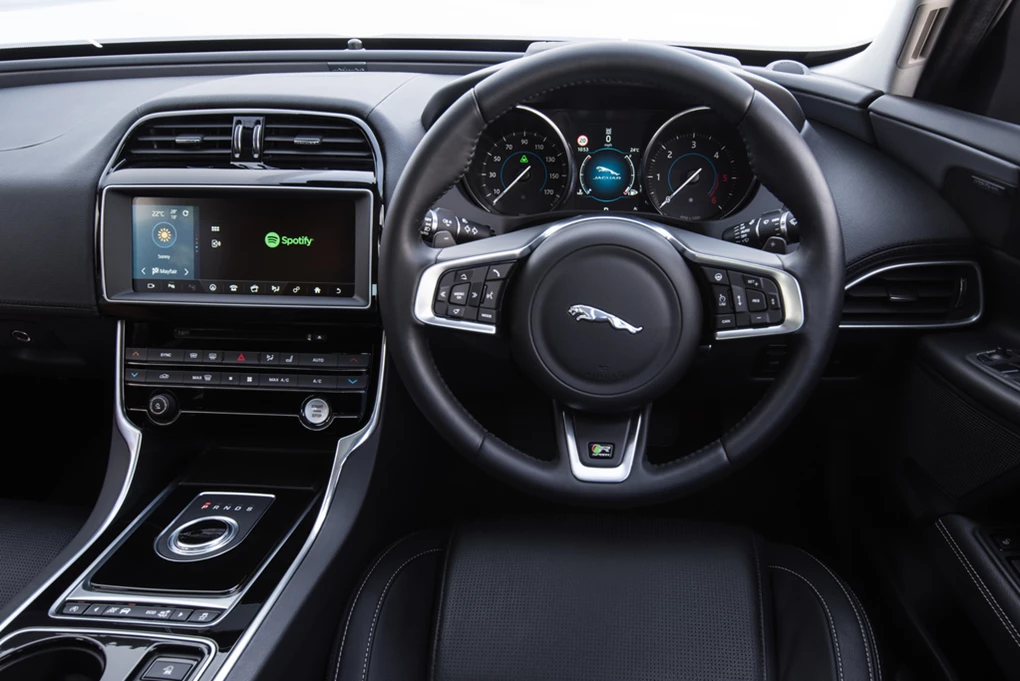 Cost 
The Jaguar XE currently starts at £31,505 and will increase depending on the engine, trim, and option choices you make. Fortunately, prices don't deviate too much when you go up the range. Unless you go for the 300 Sport, you should expect to pay £40,000 at the most.
Our XE 20d R-Sport AWD and its 178bhp 2.0-litre turbodiesel claim to return 60mpg and 123g/km of CO2– meaning running costs should be reasonable.
See available XE Deals
Verdict 
The XE is getting on a bit, but luckily there will be a proper update coming in the near future. For now, however, we can report the XE can still hold its own in the competitive small executive saloon segment. Despite it's ageing areas inside, the XE offers some great things that will never grow old – like a great driving experience.
Overall, this Jaguar is a competent all-rounder with a wide breadth of ability - managing to combine sportiness and luxury very well. And that's why it stays in the running with the top of its class.