Introduction
Peugeot has been looking to up its brand image in the motoring world, with a host of sleekly-designed machines and innovative technologies introduced to help it compete at the premium end of the market.
To be a real player in that ring though, a firm has traditionally needed a head-turning saloon, and that's something the French manufacturer has long lacked. Well, the 508 is here in an all-new generation in a bid to change that.
It takes on Peugeot's latest corporate look in perhaps its most complete form yet, with sharp design details creating an impactful visual effect. There's bags of cutting-edge tech such as night vision on offer here too.
Can the 508 make a real impact on the premium market, though? We get behind the wheel to find out…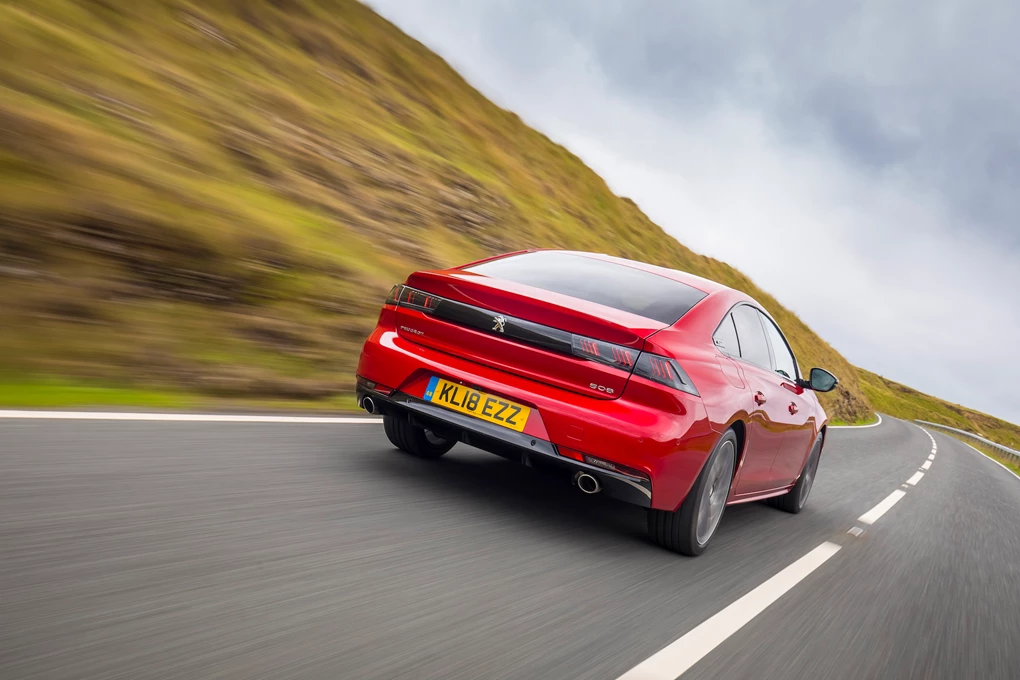 Performance
Our Peugeot 508 machine is in GT BlueHDI 180 EAT8 flavour. That means under the elongated bonnet is a 2.0-litre four-cylinder diesel engine, firing 177bhp and 400Nm of torque to the front wheels via an eight-speed automatic gearbox. The result is 0-60mph in 8.1 seconds, with a top speed of 146mph.
This is an engine that's perfectly suited to cruising along at motorways speeds. Sitting in Comfort mode, refinement is exceptional with very little noise coming into the cabin. Though the engine is potent enough for a bit more spirited driving, it can begin to feel gutless at higher revs.
See Available 508 deals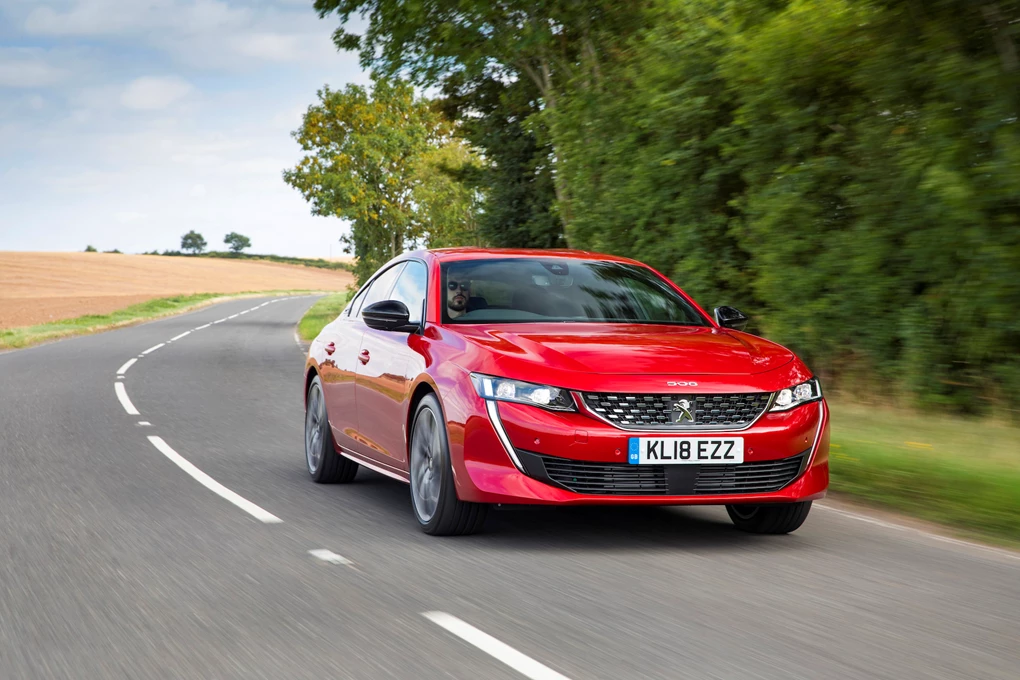 Ride & Handling
The chassis of the 508 is remarkable. Push it on a back road and it begins to feel agile and capable of taking any abuse hurled its way. Steering is very well-judged, though the lack of grunt from the engine does leave us wanting more in the way of power output — though Peugeot Sport looks set to have that area covered with an electrified performance car arriving in 2020.
Not only is it a joy in more engaged driving, it's a lush experience when covering long distances too. Supple suspension and low cabin noise creates a relaxing atmosphere — simply stick the adaptive cruise control on (once you find the oddly-located switch, that is) and enjoy the drive.
It's not the best town vehicle, though. A low driving position and poor rear visibility makes it a bit difficult to navigate in tighter spots, but all-round sensors help massively with this.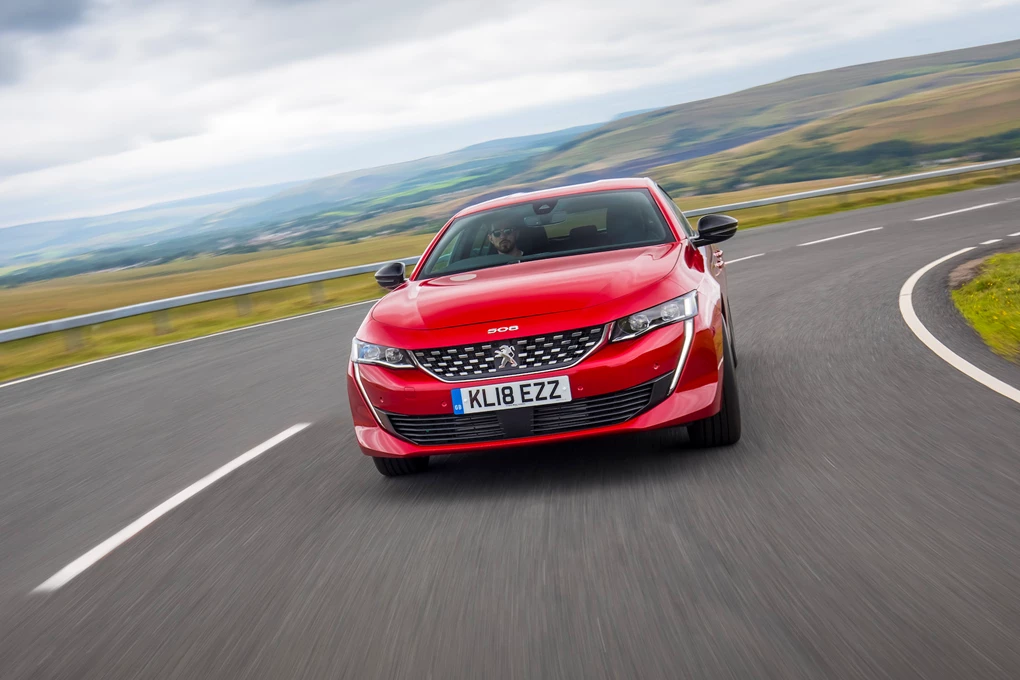 Interior & Equipment
Hop inside the Peugeot 508, and you'll be met with the firm's innovative i-Cockpit in its best-applied form to date. There's a real sense the car was designed to be accommodated around the interior, rather than vice versa.
It's not all rosy, though. The 'premium-feel' materials deployed around the cabin may be fairly convincing, but they still lag behind segment leaders in terms of quality. As for practicality, five can be seated in comfort while there's 487 litres of boot space available.
Equipment highlights fitted to our GT test car include adaptive cruise control with lane keep assist, all-round parking sensors, blind-spot detection, dual-zone climate control, heated seats with a massaging function, and a 10-inch infotainment display boasting support for both Apple CarPlay and Android Auto. Further still, adaptive LED headlights plus 19-inch wheels are included to enhance the sporty visuals.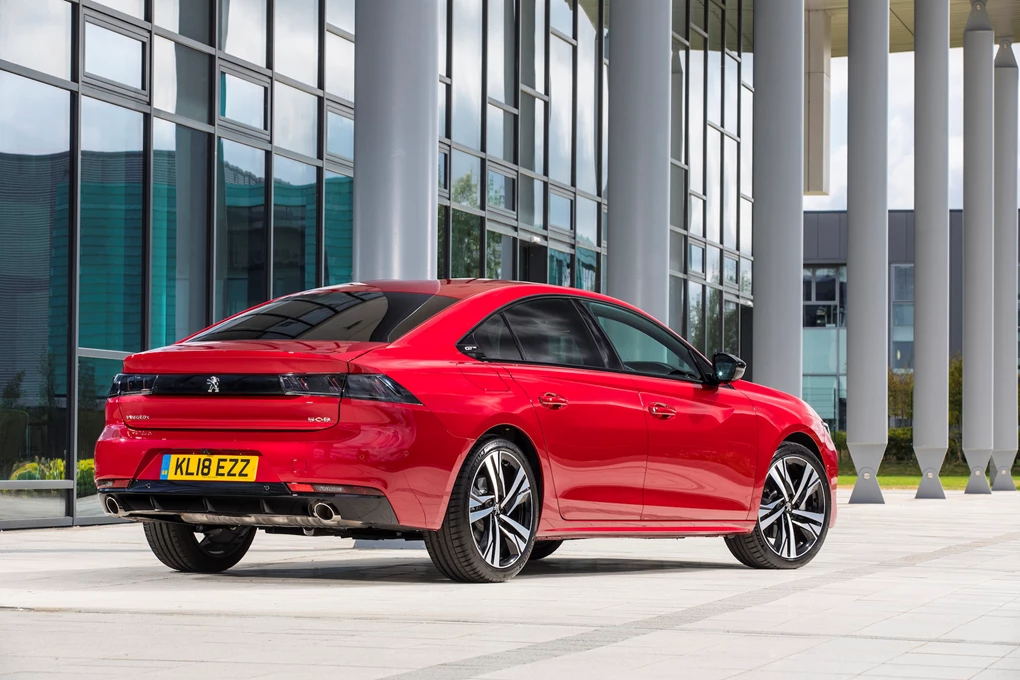 Cost
With a starting £25,245 starting price, the 508 is a reasonable prospect out the box — though that rises to a hefty £36,645 for our GT model tested here. As for running costs, Peugeot claims 60.1mpg and 124g/km on the combined cycle, making it an affordable prospect.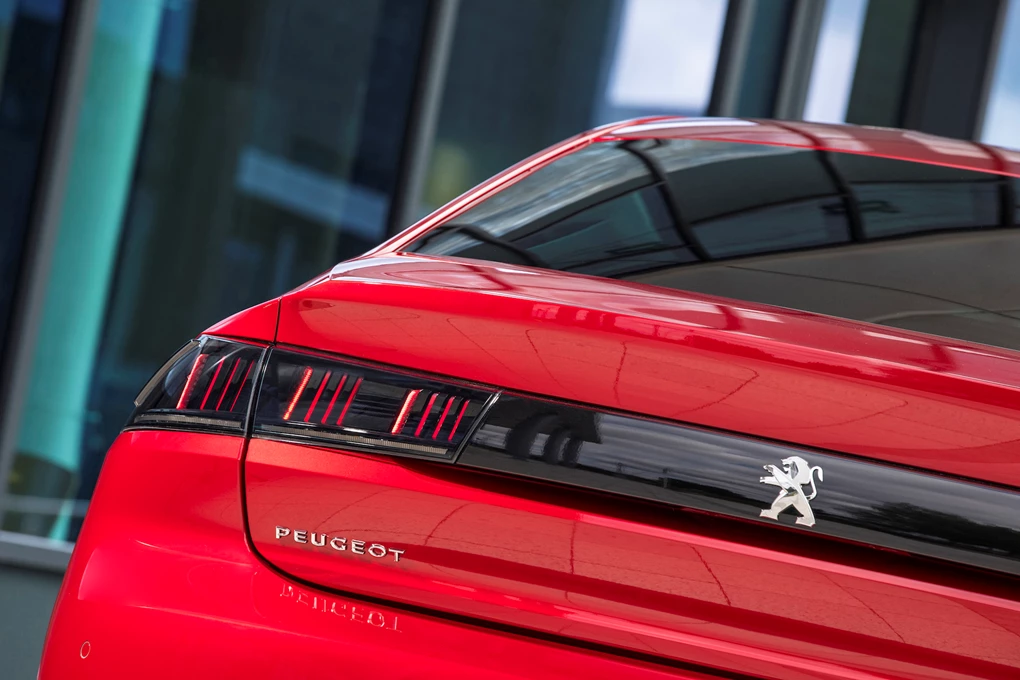 Verdict
The Peugeot 508 is the best car to come from the firm in a long time — it's a true statement of intent for a firm looking to move into the premium end of the saloon segment.
With stunning looks, an impressive chassis and bags of technology on offer, there's every reason to consider a 508 over established German rivals. It's not flawless, but none of the issues are earth-shattering.
Interested in a new Peugeot? Find local dealership prices >