Skoda's Octavia vRS has always been a hidden gem in the performance car sector, and overlooked by so many who would never even consider it. Available as a practical five-door hatchback and an incredibly capacious estate, it's car for those who need something big enough for family duties, but without sacrificing driver enjoyment.
The latest model receives the same facelift as the rest of the Octavia range, with stylish yet discreet looks. A redesigned front end, LED headlights and other vRS touches all appear on the model.
Skoda has chopped and changed the line-up – at one point it could be had with a 181bhp 2.0-litre diesel engine, as well as a 227bhp 2.0-litre petrol engine, but Skoda has streamlined the range to just offer a range-topping '245' model, which produces 242bhp.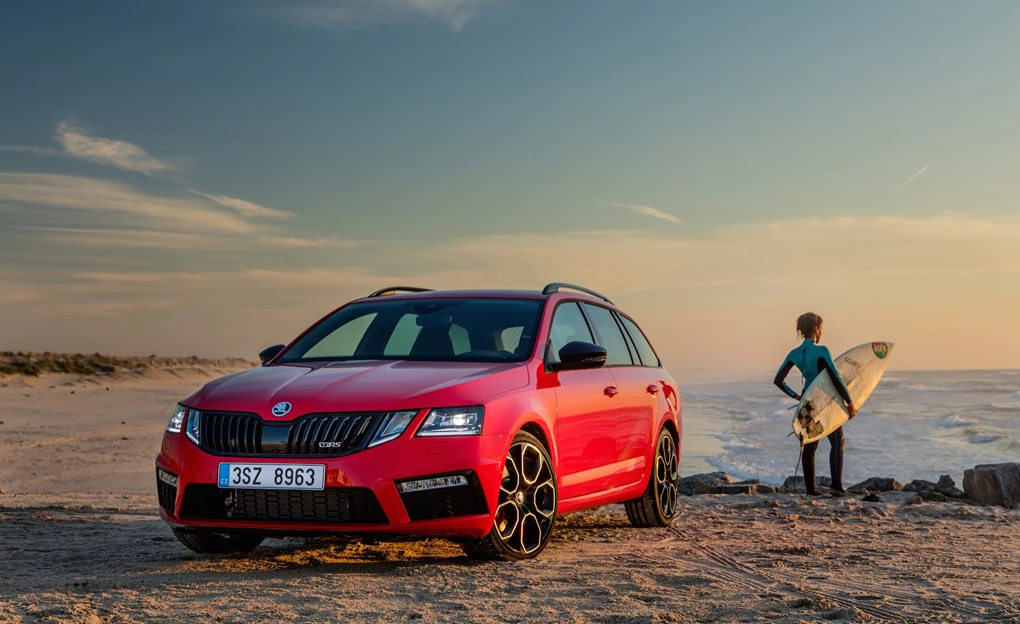 Performance
As we've mentioned already, the single engine left in the range is a 2.0-litre turbocharged petrol engine producing 241bhp and 370Nm of torque.
It's a particularly torquey unit and feels perfectly suited to the vRS' character. It's able to get the Octavia from 0-60mph in 6.5 seconds and onto an electronically-limited top speed of 155mph. Despite the estate's extra weight, it manages to be just 0.1 seconds off the hatch's sprint to 60mph, too.
It comes as standard with a six-speed manual gearbox, although a swift seven-speed DSG automatic transmission is also available.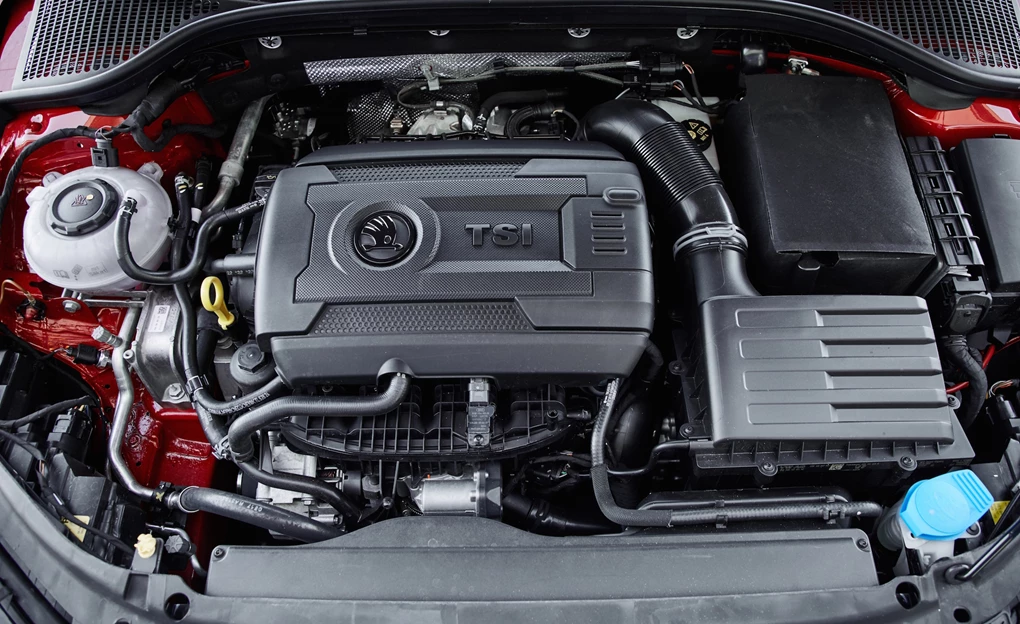 Ride and handling
Often described as the ultimate 'Q' car for its discreet performance, the vRS is far better to drive than its looks suggest.
The latest model is perhaps the silliest version yet. It's not anywhere near as dynamic as a hot hatch, but during hard driving, its character really starts to come alive. The steering is direct, while the mix of wide tyres and an electronic locking differential results in a really slick and grippy driving experience. There's a touch of lean in the corners, but it's impressively composed estate car given its size.
There's also a handy 'Comfort' mode for when you want the vRS to settle down and be (relatively) comfortable. Admittedly, the sports chassis and large alloy wheels result in a rather firm ride, but it's perfectly usable as an everyday family car, which is exactly what it was intended to be.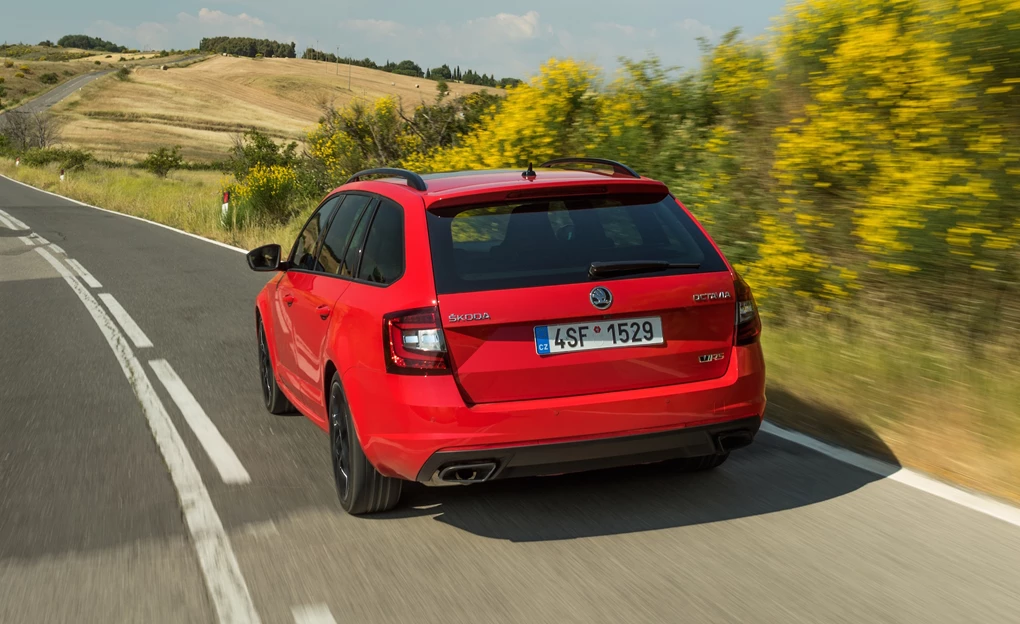 Interior and equipment
The latest vRS' interior is as smart as ever, with vast swathes of Alcantara, leather and high quality materials used throughout. An electric driver seat with memory function is also fitted, which adds a welcome dose of technology to the vRS. All models also get Skoda's tried-and-tested Columbus satellite navigation system too, which is fantastic to use.
But once again, the interior is also subtle. Though there are a few vRS logos here and there, a sports steering wheel and the Alcantara-trimmed sports seats, there's little to give away the estate's true character, which we admire.
And despite its sporty credentials, it hasn't forgotten about its purpose as an estate – practicality. The rear seats are huge and provide excellent headroom and legroom for adults – it's little wonder that the Octavia has become such a firm favourite with taxi drivers. The boot is also enormous – offering 610 litres with five seats in place, and a van-like 1,740 litres if you fold them down.
Being a range-topping model, standard equipment on the vRS is superb. It comes with LED headlights, an eight-inch touchscreen with sat nav, 18-inch alloy wheels and Alcantara seats to name but a few.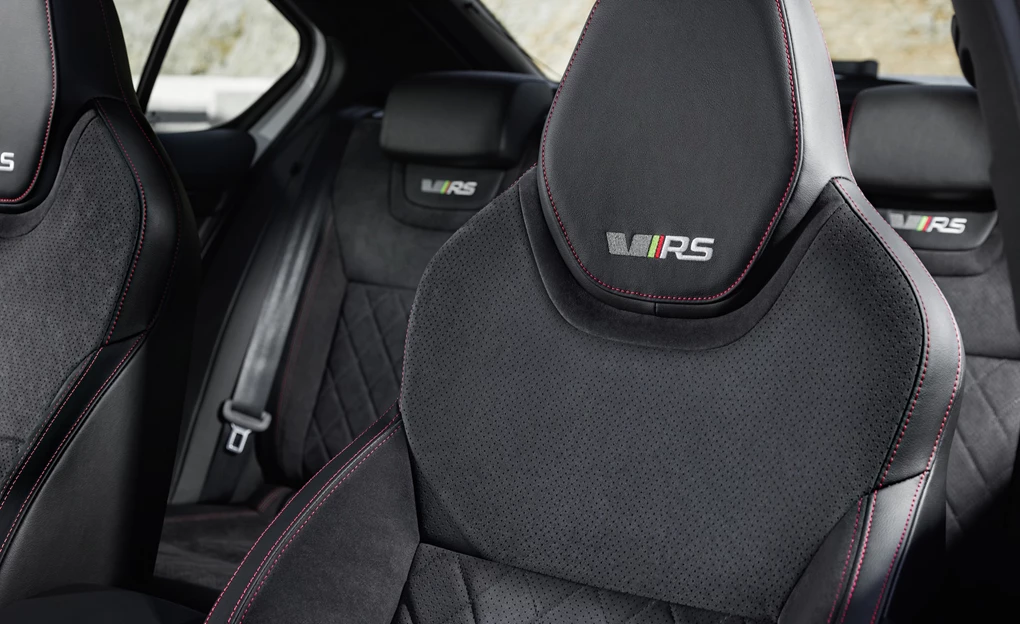 Cost
Prices for the vRS Estate start from £28,825, which is roughly £1,200 more than the hatchback. This gets you the manual gearbox, but expect to pay another £1,000 on top of that for a DSG automatic car. It's not cheap, but offers fantastic value for money when you consider the performance, standard equipment and practicality you get with the car.
As it's quite a thirsty petrol engine, running costs might be quite steep, with a claimed fuel economy figure of 40.9mpg and CO2 emissions of 156g/km. These may look impressive on paper, but could be difficult to achieve in real life.
See local Octavia prices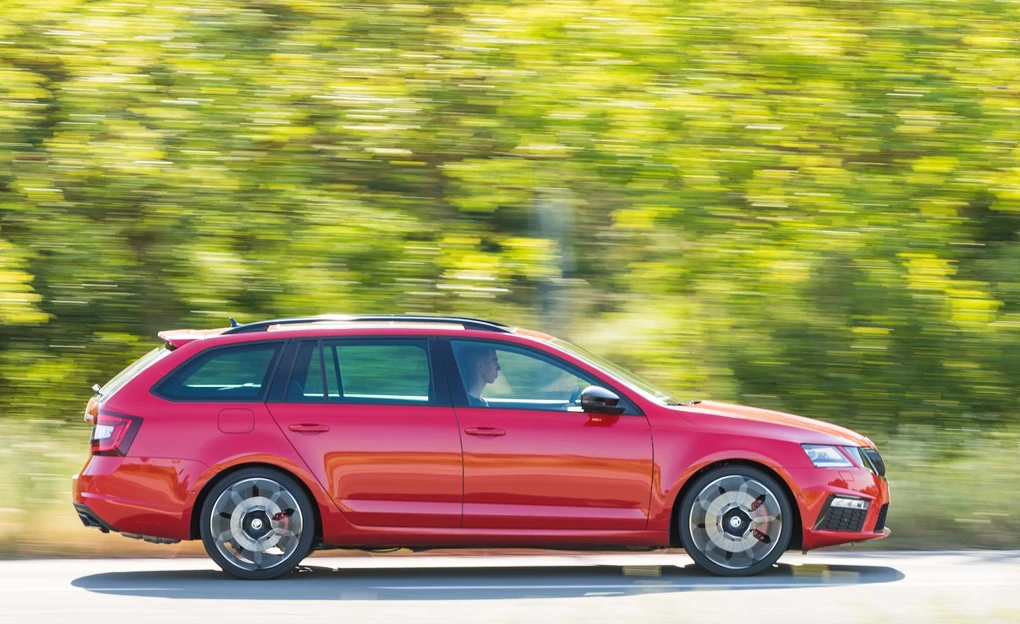 Verdict
The Octavia vRS Estate really is a car that manages to be a jack of all trades. It's quite a sensible choice, but its mix of discreet performance, awesome practicality and a long list of standard equipment makes it a fantastic choice.
If you're just looking for a practical estate car, the vRS might seem a bit overpriced or unnecessary, but for those wanting something family-friendly without sacrificing on performance, Skoda's Octavia vRS Estate is a terrific option.