Introduction
After the rather poor Vectra range was killed off, Vauxhall replaced it with the Insignia, which proved to be a more than able replacement and is now in its second-generation form.
As well as the popular hatch, Vauxhall also builds an estate version – called the Sports Tourer – and this latest iteration comes with sleek styling and plenty of storage space on top of that found in the standard Insignia.
The Sports Tourer is built on the same frame as the hatch, but this arguably comes in a more stylish package thanks to its extended outline.
0But can it match up to rivals such as the Mazda 6 Tourer and Ford Mondeo Estate, which have proven to be superb options in this segment? We take a look…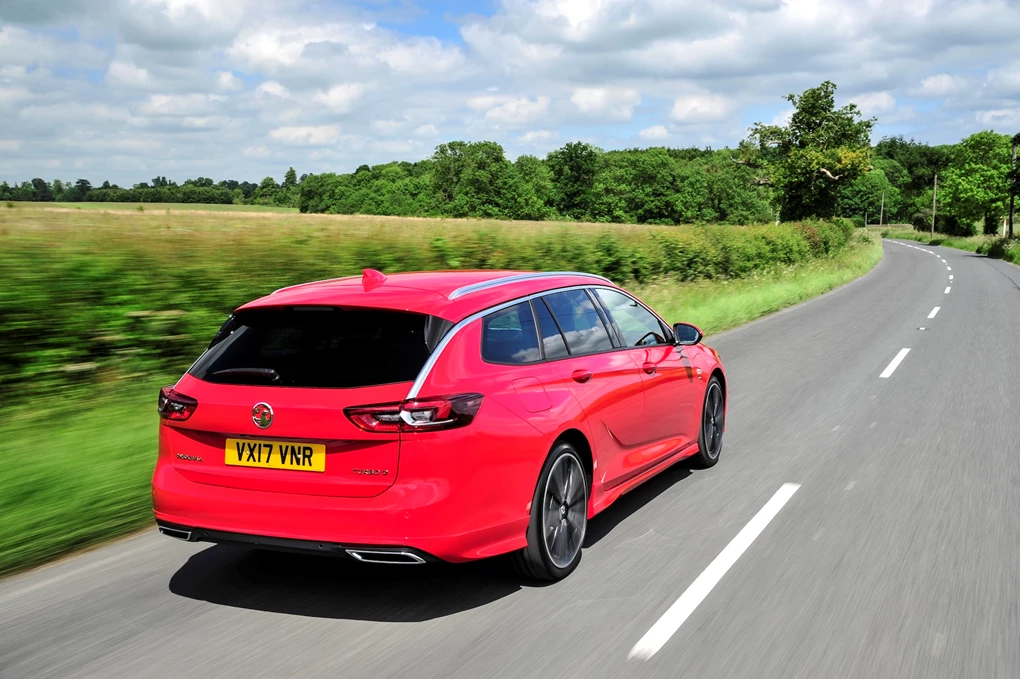 Performance
Our test model featured Vauxhall's 1.6-litre diesel that offered excellent levels of refinement alongside decent fuel economy, which for those in the market for a long-distance tourer will be pleased to hear. The turbocharged four-cylinder unit developed 108bhp and 300Nm of torque – meaning it the Insignia could get from 0-60mph in 11.1 seconds and reach a top speed of 125mph.
Vauxhall also offers the Sports Tourer with a 1.5-litre turbo petrol that comes in two states of tune – 138bhp and 163bhp – which are better suited for those travelling shorter distances.
See Available Vauxhall deals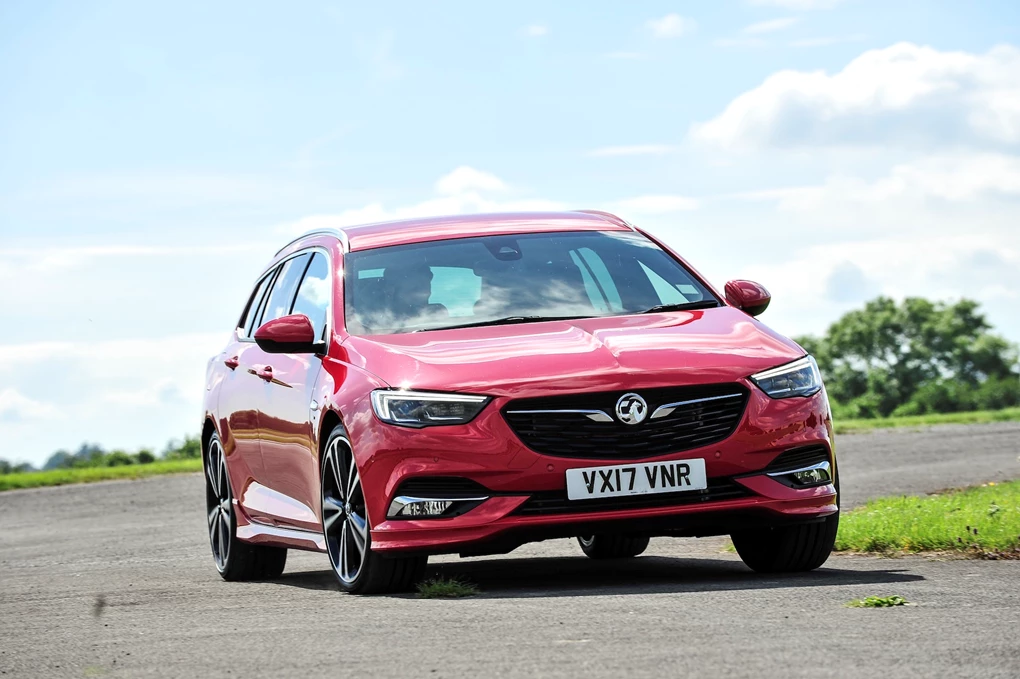 Ride & Handling
It's safe to say that the Insignia line-up is built for cruising on motorways and A-roads, and with the comfortable setup teamed to excellent refinement Vauxhall has done a great job in ensuring that. As our test car was fitted with smaller alloys and chunkier tyres, the ride felt cushioned and all the bumps on the road were soaked up with ease.
However, the power steering didn't inspire much confidence, as it felt overly light and a bit lifeless. With that paired to the unexciting diesel engine, you're better off going for one of the higher rated petrol units or the GSI if you want an invigorating experience with your Insignia. The handling, though, is very predictable and you won't find trouble placing the Sports Tourer on the road.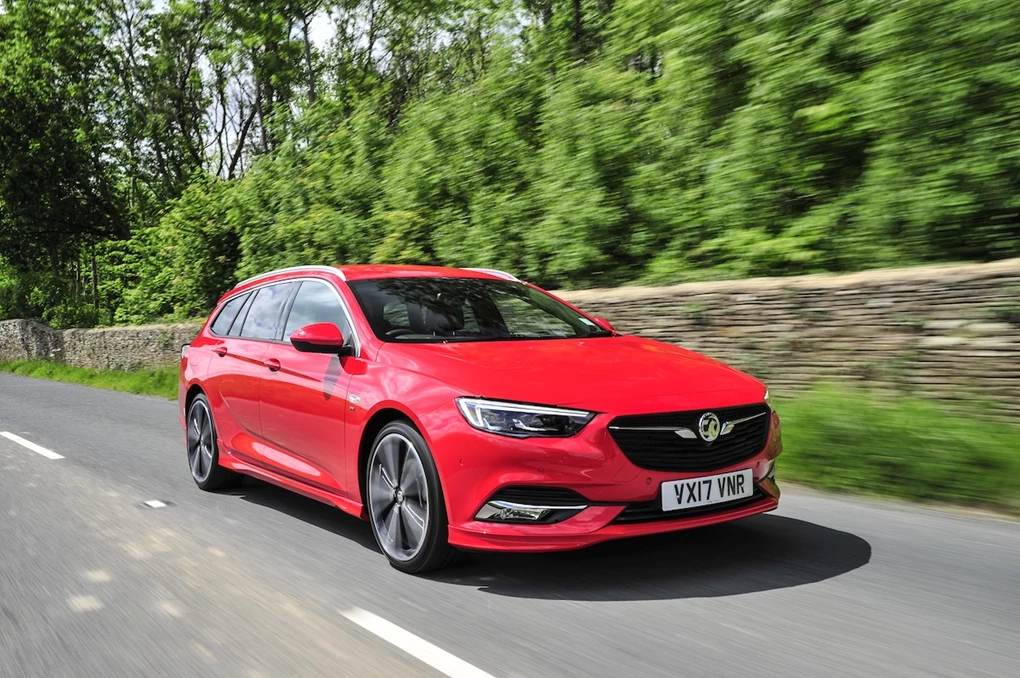 Interior & Equipment
The cabin of the standard Insignia isn't exactly pokey, so with the additional space added in the Sports Tourer guise taller passengers will feel even more comfortable thanks to the excellent headroom and more than enough legroom for six-footers in the front and back. The middle seat on the rear bench may feel a bit cramped though. The boot is already large at 560 litres, but when the rear seats are folded flat, the 1,655-litre load space is really quite impressive – although it does lag behind the sector-leading Skoda Octavia.
Vauxhall offers the Sports Tourer in a wide variety of trim levels – with our test model being specced in the mid-level SRi Nav trim, which offered a good level of equipment and finish. With it the Sports Tourer comes with sportier styling, sports seats, 17-inch alloy wheels, air conditioning, a touchscreen infotainment system and a well-finished – if not dull – interior trim.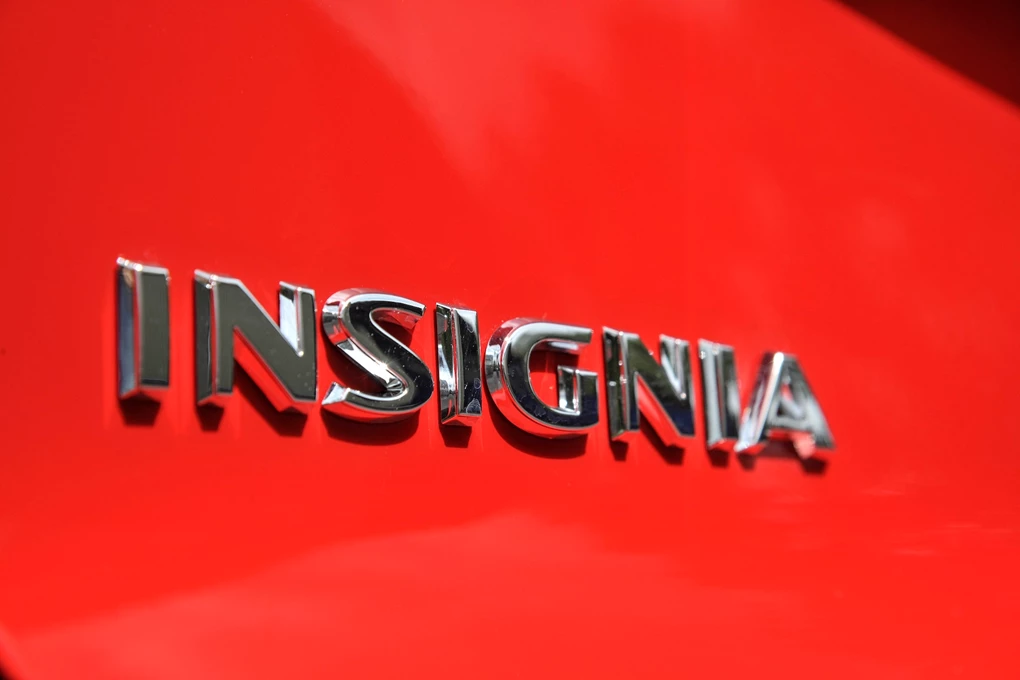 Cost
Priced from £21,500, the Sports Tourer is well-placed in a competitive segment that includes the likes of the Mazda 6 Tourer, Ford Mondeo Estate and Skoda Octavia Estate – which all offer similar levels of equipment and quality. For our test vehicle, Vauxhall had fitted a few extras, which drove the price up to £28,205 – probably a tad above what you should really be looking to spend on this car.
Despite the turbo diesel no being particularly exciting, is was efficient – consistently getting close to the quoted fuel economy of 55.4mpg. Vauxhall also claims that the car emits 121g/km CO2.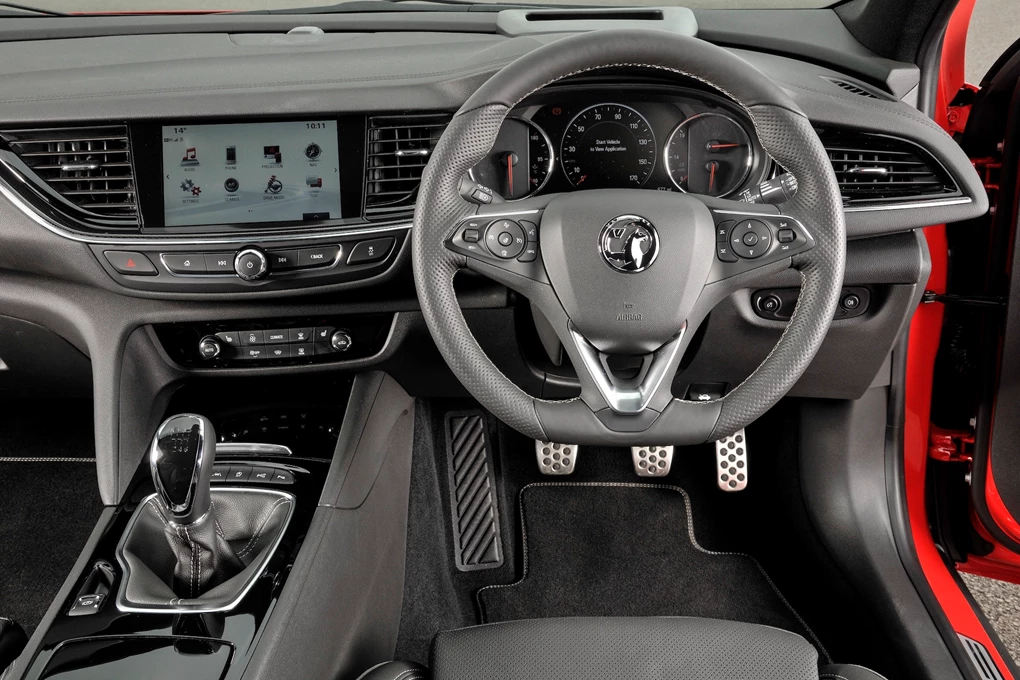 Verdict
There is a definite step in improvement over the previous version of the Insignia estate, and even though many of its closest rivals can boast class-leading elements, the Sports Tourer manages to offer a well-rounded package. Vauxhall has ensured its forte is cruising and covering long distances in comfort, and despite the car feeling a bit dull overall, the Insignia manages to be a solid option in its segment.