Introduction
Hybrids are continuing to grow in popularity, and Volvo is one of the main advocates for electrified powertrains. With all diesel engines to be dropped from new cars and an electric XC40 being introduced in 2020, the Swedish firm is well on the way to making its range one of the cleanest around.
For the XC60, it has to compete in against models such as the Mercedes GLC and BMW X3, but one of the ways it stands out is with its top-end T8 plug-in hybrid powertrain. But this model still manages to be Volvo's best seller and there's plenty of evidence to suggest why.
But is this plug-in version of the model, Volvo looks to combine one of its most practical options with punchy performance. We've tried it out to see if it does the job.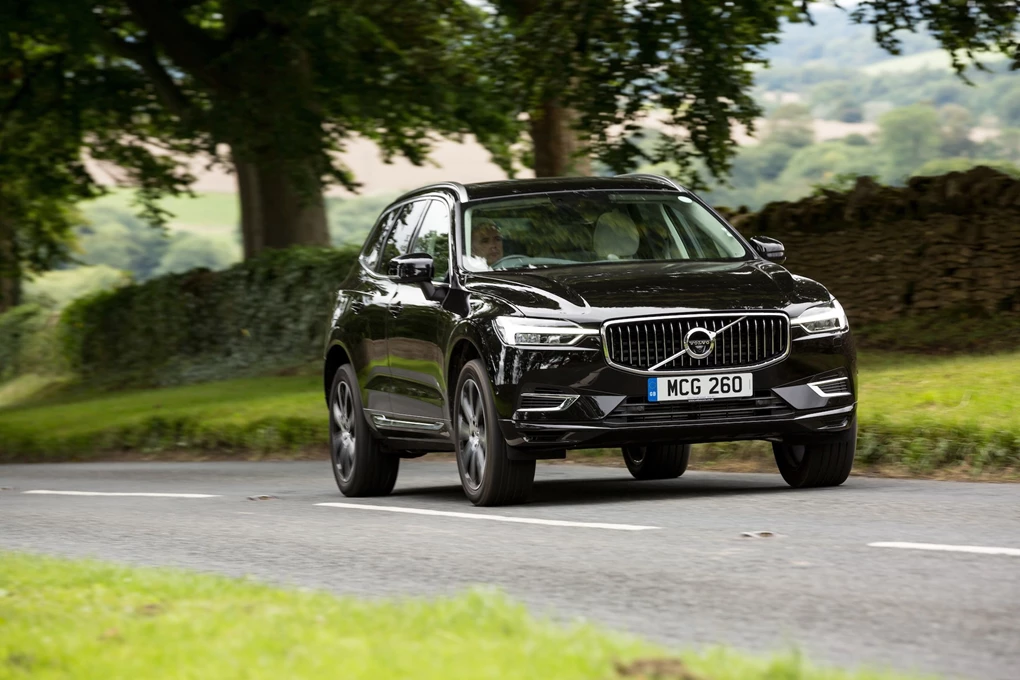 Performance
If you're familiar with the Volvo T8 models, the 2.0-litre four-cylinder petrol engine that's both turbocharged and supercharged won't be a surprise to you. Alongside an electric motor and battery pack offering 25 miles of zero-emission driving, the XC60 T8 offers quiet driving for in town, and plenty of kick for the open road.
Overall, the car has 385bhp and 540Nm of torque at its disposal, meaning the car can get from 0-60mph in 5.3 seconds. It also has a top speed of 140mph. But this powertrain is aimed at being more efficient and friendlier to the environment, which we'll come to.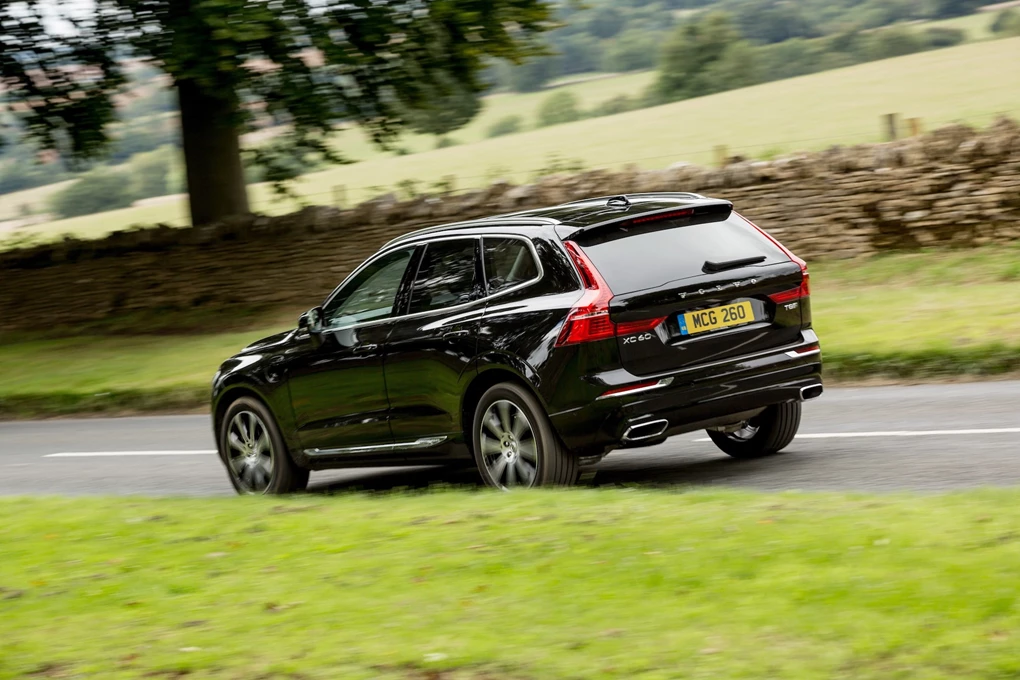 Ride & Handling
The XC60 is one of the easiest SUVs to drive – plain and simple. The lighter steering makes it much easier to steer around city streets than other models of this size – where the XC60 is suited to best funnily enough – and the cushioned suspension irons out most bumps and cracks in the road.
This softer setup can prevent keen drivers from enjoying tighter sections of road and the car can wobble around at higher speeds on country roads. But at cruising speed on the motorway, the XC60 is remarkably accomplished, meaning it's one of the most relaxing models to drive long distance.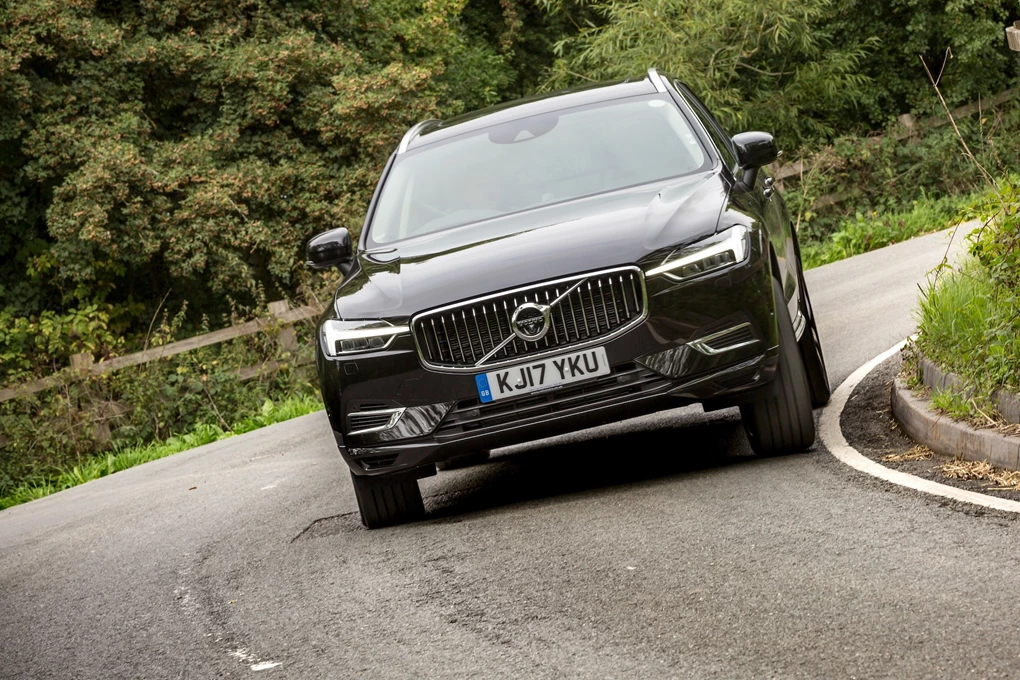 Interior & Equipment
Volvo has prided itself on making cars with well-built and comfortable interiors, and the XC60 continues that trend. With a minimalist design and quality materials, the cabin is a very nice place to be. All of the main functions are done through the main infotainment display, which can grate at times, especially while on the move.
There's more than enough space throughout for adults, with plenty of head and legroom for all. The rear load space is also rather large, with the 483-litre boot well-shaped for loading. Folding the rear seats down offers a 1,395-litre area.
Equipment on the XC60 is of a good level from the base-spec – with a nine-inch touchscreen, Volvo On Call, LED headlights, multiple safety systems, climate control and heated seats all included.
We tested an R-Design version. This had 19-inch alloy wheels, a sports chassis, gloss black detailing and leather upholstery – while additional extras included a Harmon Kardon sound system, parking assist and extra safety kit.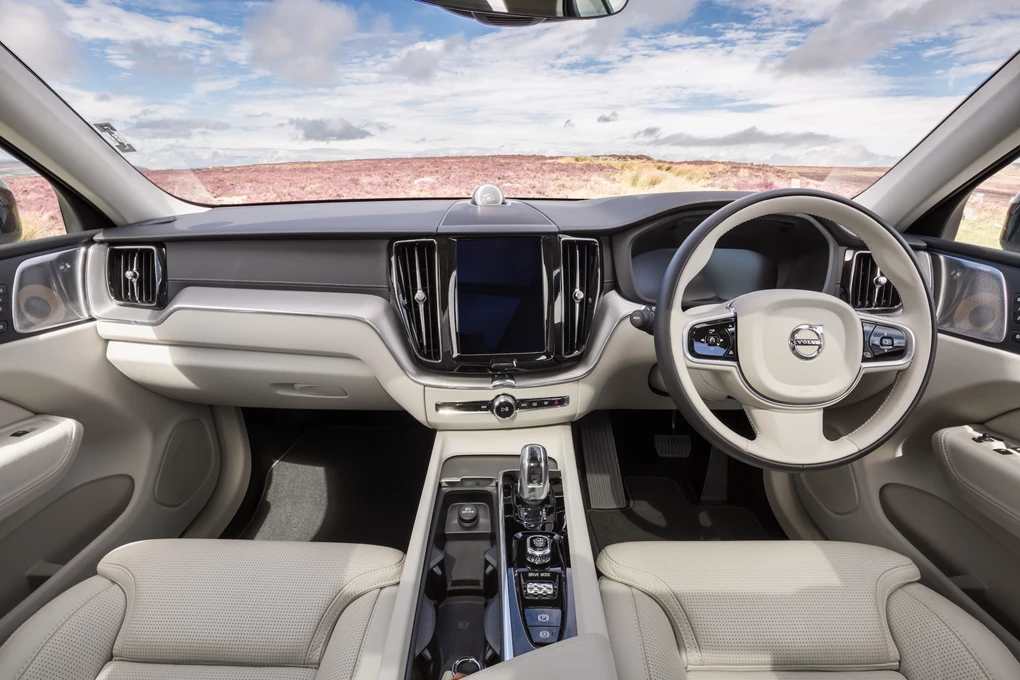 Cost
The XC60 can definitely be considered a premium product, as the model we tried totalled just over £70,000. The T8 version in R-Design spec starts from £59,670, but when adding extras, other rivals can make more financial sense.
Where the T8 is beneficial is its efficiency and emissions. Volvo claims it can achieve between 94.2 and 122.8mpg, while emissions are as low as 52g/km CO2.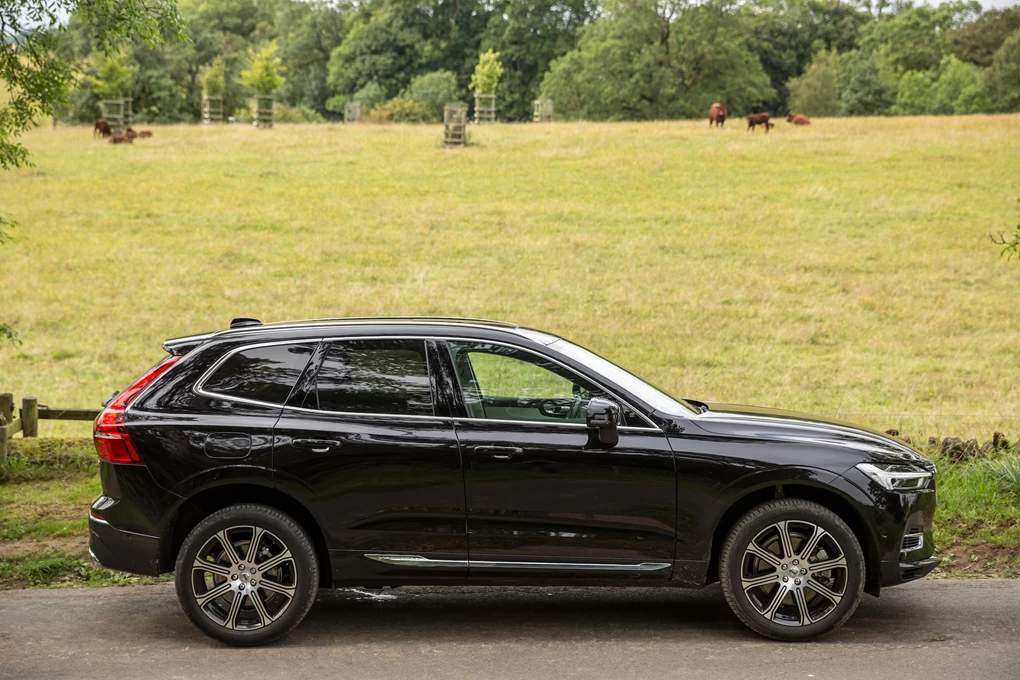 Verdict
Despite the potential downsides of price and dynamic driving, the XC60 hits a spot in the market few can match. This T8 version is practical, comes with lots of great equipment, feels premium and is easy to use – all while housing a more efficient powertrain than usual.
Yes, you may have to overcome a fairly hefty price for this power setup and quality additional extras. If it's better than a BMW or Mercedes is down to you – but the XC60 does a remarkable job of being a great SUV that's useful to almost everyone.