Introduction
When it comes to Volvos, the usual associations are impressive comfort, strong practicality and remarkable refinement. Rarely in modern times though does performance come into that mix — save for a handful of Polestar specials over the years.
Now though, it's looking to inject a racier edge into its V60 with this new package — Polestar Engineered. Building on the punchy T8 plug-in powertrain, a number of mechanical enhancements have been made to the big estate to deliver a more engaging drive and a few visual upgrades to boot. But to what effect? We find out…
Performance
With the T8 powertrain on-board, this V60 is powered by a 2.0-litre four-cylinder turbocharged petrol engine that's linked up to an electric motor. Its total output is 399bhp and 430Nm, sent to all four wheels via an automatic gearbox.
The result? A 0-60mph time of 4.4 seconds and on to a 155mph top speed. Perhaps more impressive than that is the claimed efficiency figure of 104.5mpg, with CO2 emissions of just 48g/km, as well as electric-only capability of 27 miles.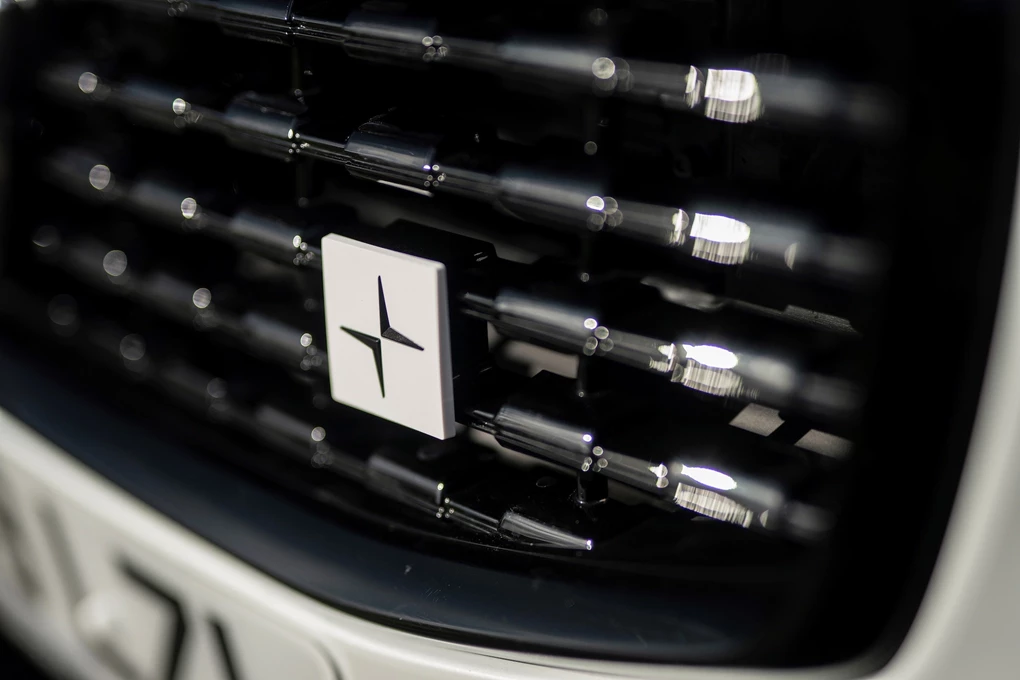 Ride & Handling
Key to the Polestar Engineered package are changes underneath the skin. An Ohlins dual-flow damper setup has been included — albeit mechanically adjustable rather than electronically adaptive — as well as a new Brembo braking system for more effective stopping ability.
Immediately noticeable is how much firmer the car is over its standard counterpart, though a supple edge to it remains.
Its steering is certainly more engaging too, though we can't help but feel that an element of character is lacking in the powertrain to really bring the chassis of the car alive. Although it is refined, punchy and efficient.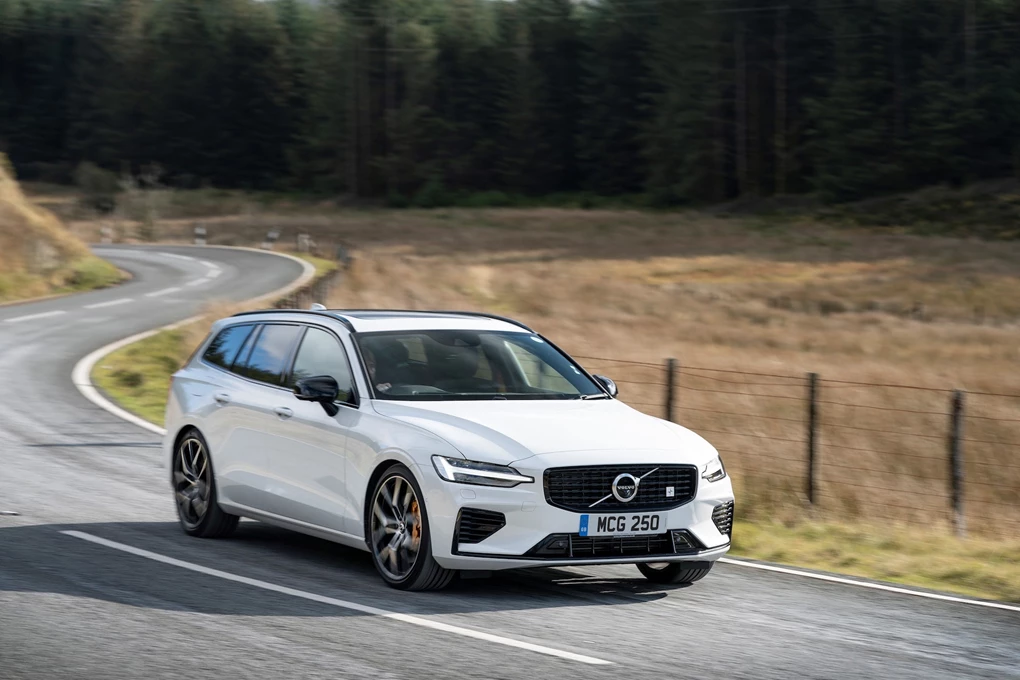 Interior & Equipment
The interior of the Volvo V60 Polestar Engineered remains almost identical to the standard car, though the introduction of gold seatbelts does hint towards the mechanical upgrades.
Not that we're complaining, as it's draped in luxurious materials that create a real sense of comfort when in the estate. Practicality is in abundance too thanks to its estate body, with 529 litres available when all seats are up — rising to 1,441 if you drop the rear row flat.
In addition to the R-Design Plus trim, the Polestar Engineered V60 benefits from the inclusion of a heated steering wheel, Harman Kardon premium audio system and aluminium front tread plates.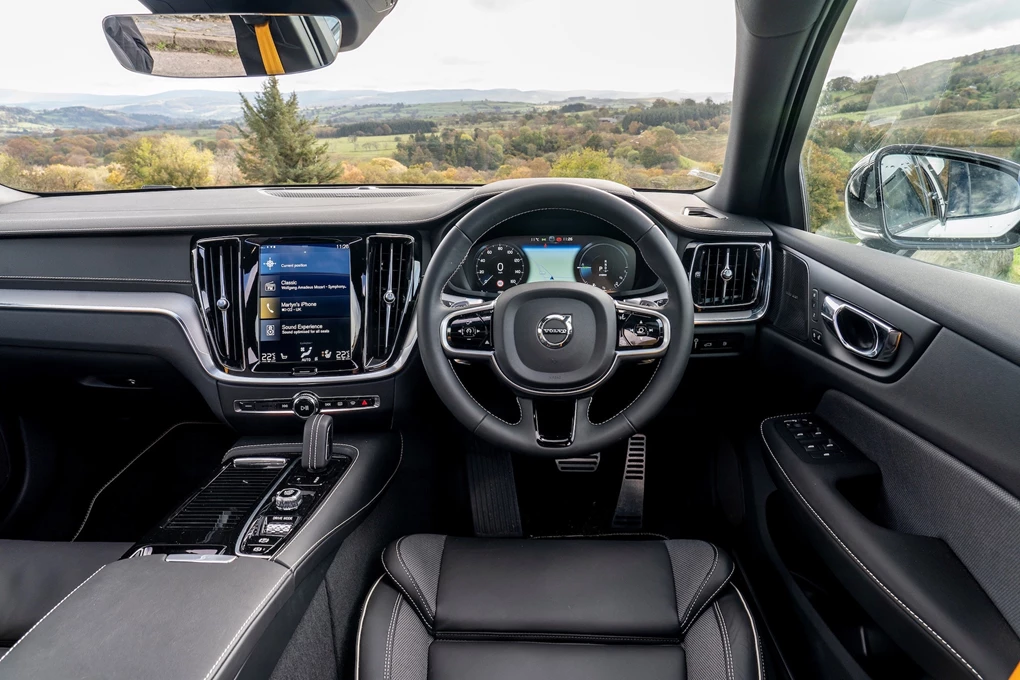 Cost
Our test Volvo V60 T8 Polestar Engineered weighs in with a £61,400 price tag — a bump over its £57,000 starting price. Improved mechanicals do make it a tasty prospect though, along with a strong equipment list.
Its claimed 104.5mpg should keep fuel stops few and far between too, with the added bonus of electric driving allowing for short journeys that could potentially cost just pennies.
Verdict
It may not be the last word in character, but the Polestar Engineered package does a lot for the V60 appeal. Though rivals like the Mercedes C43 and Audi S4 may offer a bit more excitement, the Volvo has them under the cosh when it comes to efficiency — which makes it a more tantalising daily prospect.