Introduction
BMW is a manufacturer well-known for its SUVs, and it now has a wide range of high-riding models – going from the X1 and through to the X7.
And a strong middle-ground model is the X3, which goes up against key alternatives such as the Audi Q5 and Mercedes GLC. 
Arriving at the end of 2017, the third-generation X3 arrived with more tech, greater engine choice and an improved focus on driving dynamics. Since then BMW has upgraded it with more electrified powertrains – including a mild-hybrid and a new plug-in hybrid model. 
But does the X3 continue to have what it takes to impress buyers? Let's take a look.
Performance
Whether it's petrol, diesel or hybrid you're looking for, the X3 has plenty of appeal. 
In terms of petrol options, two are on offer that sit at either end of the spectrum – the 181bhp 2.0-litre xDrive20i and the 355bhp M40i model, which is the hottest X3 available outside of the 'M Competition' model, and is able to sprint to 60mph in just 4.6 seconds.
As for diesel, there are three models on offer – the xDrive20d, xDrive30d and M40d. The latter two use a 2.0-litre unit and produce 187bhp and 284bhp respectively. Then at the top of the line-up is the 335bhp 3.0-litre M40d brings a great mix of performance and efficiency – sprinting to 60mph in under five seconds, while still being able to return 43.5mpg. 
The most recent addition is the xDrive30e – a new plug-in hybrid that mates a 2.0-litre petrol engine with an electric motor and battery to produce a combined 288bhp. Thanks to a 31-mile electric range, BMW claims it can return nearly 50mpg, along with CO2 emissions of just 44g/km.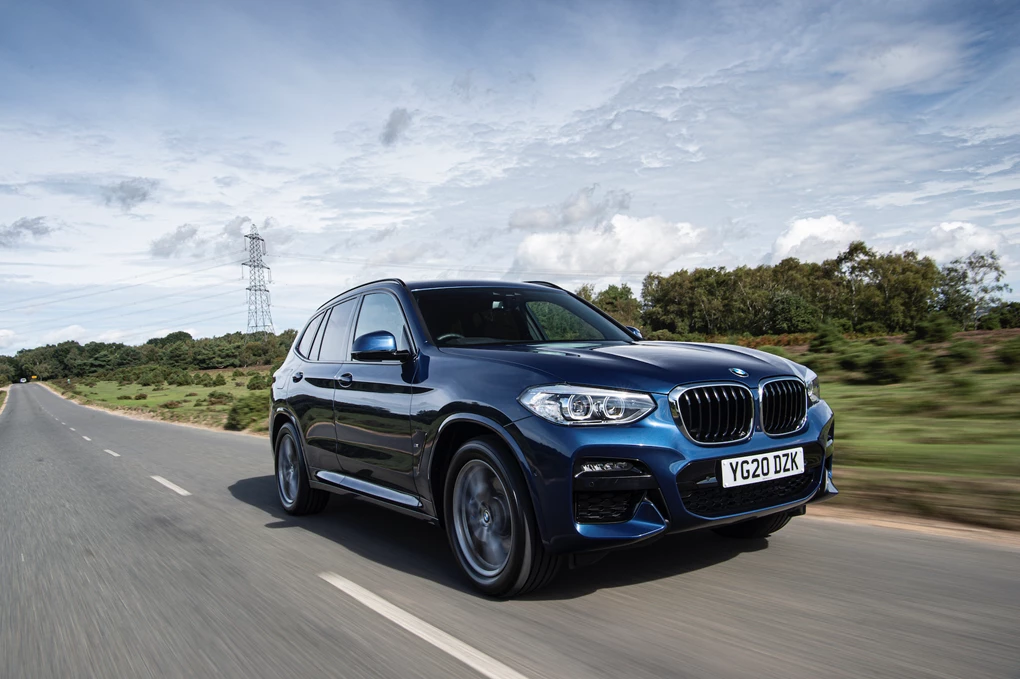 Ride and handling
BMWs are renowned for being great to drive, and even as an SUV the X3 is seriously impressive from behind the wheel – feeling sharp and rewarding. Body roll is very well controlled for a high-riding model while even the driving position feels much sportier than plenty of this BMW's rivals. 
You might expect this sportier stance to impact comfort, but thankfully it doesn't as the X3 is smooth, comfortable and deals with potholes with little fuss. The extra weight of the plug-in hybrid means this isn't quite so much fun to drive as standard petrol and diesel versions, though.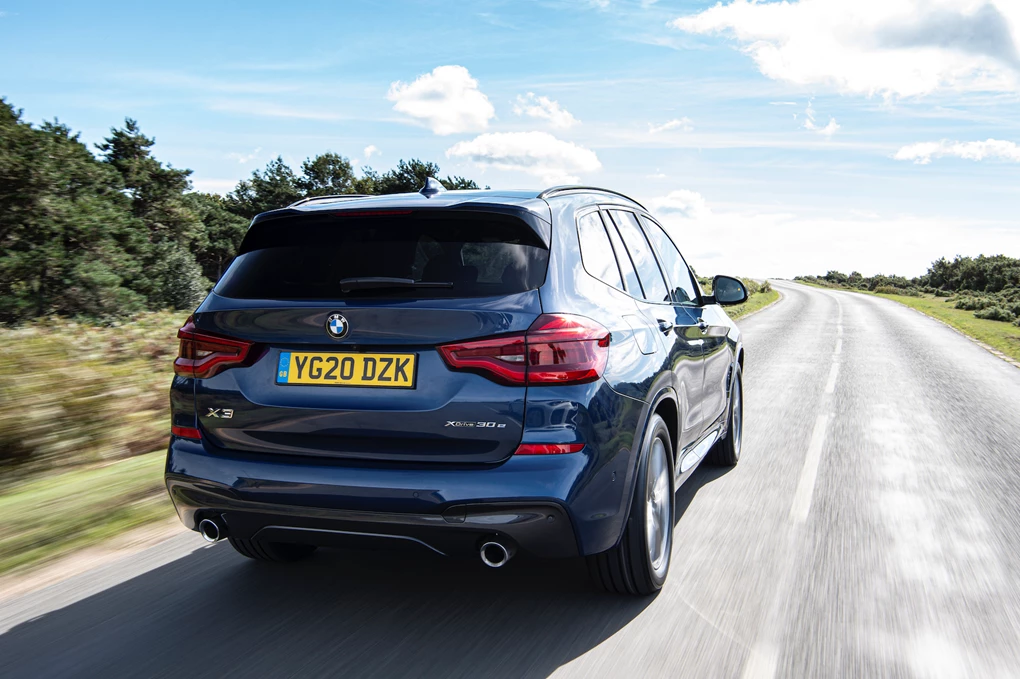 Interior and equipment
BMWs have become renowned for their quality and the X3 is certainly no exception. While the layout and software is based on BMW's older infotainment system compared to its latest models, the systems are still very easy to use and well-integrated.
If you're buying the X3 with family car duties in mind, it certainly won't disappoint, either. Rear space is generous even for adults, while a 550-litre boot is generous and is actually roomier than the 3 Series Touring estate car. 
In terms of equipment, BMW offers four trim levels – SE, xLine, M Sport and the top-spec 'M'-badged models. 
Standard equipment is generous, with 18-inch alloy wheels, adaptive LED headlights, an 8.8-inch touchscreen and heated front seats all included on SE models. Making the step up to the xLine brings 19-inch alloy wheels, LED foglights and sports seats, while high-spec M Sport versions feature a larger 10.25-inch touchscreen, along with digital dials and a sportier bodykit. 
The M40i/M40d versions then bring upgraded LED lighting, 20-inch alloy wheels, red brake callipers and sports suspension and an M Sport differential.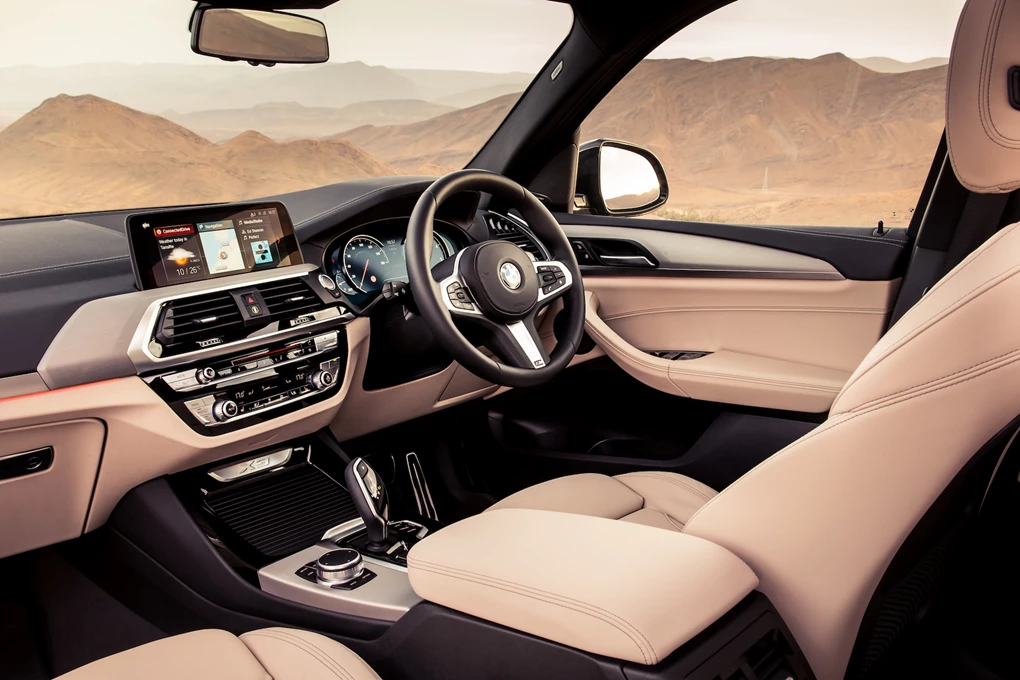 Cost
If you're looking at the X3 compared to its key rivals, this BMW will impress as its £41,485 starting price noticeably undercuts the Audi Q5 (£43,625) and Mercedes GLC (£44,530). 
While it's by no means cheap, you get plenty of standard equipment for your money, while punchy engines are another asset here.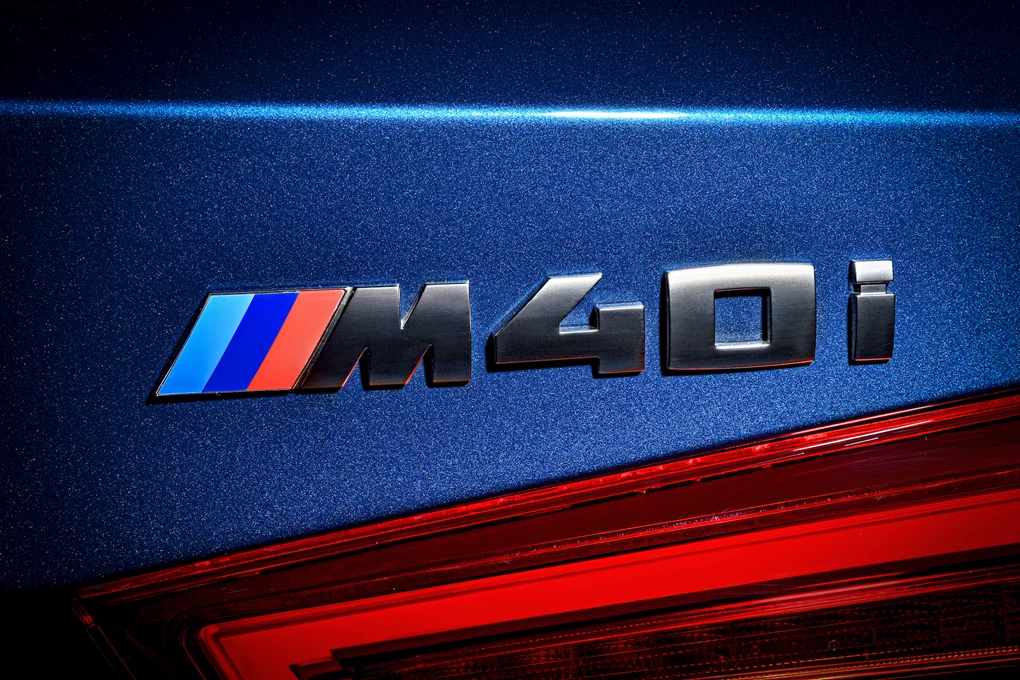 Verdict
While the BMW X3 might not be quite as new as its closest rivals, it continues to put up an impressive fight. When it comes to driving enjoyment it remains right at the top of this segment, while a classy interior and a still-stylish design helps matters. 
A broad range of powertrain options – including the introduction of the new xDrive30e plug-in hybrid model – has only improved matters further.
Enquire on a new BMW X3