Introduction
When it comes to commercial vehicles, few are as accomplished as the Ford Transit. Available in a variety of shapes and forms to suit a whole range of uses, it's a seriously useful tool that's highly valued by many businesses. 
And despite the extensive range already on offer, Ford has recently strengthened the models further with a pair of rugged new trim levels – the Trail and the Active – which bring greater off-road ability to these versions for those that need it. 
Here we're trying the Transit Trail – the beefed-up version of the main Transit, which gets more aggressive styling thanks to its 'FORD' grille, along with a mechanical limited-slip differential (mLSD) on front-wheel-drive models to maximise traction in tricky conditions. 
But is it worth considering? Let's take a look.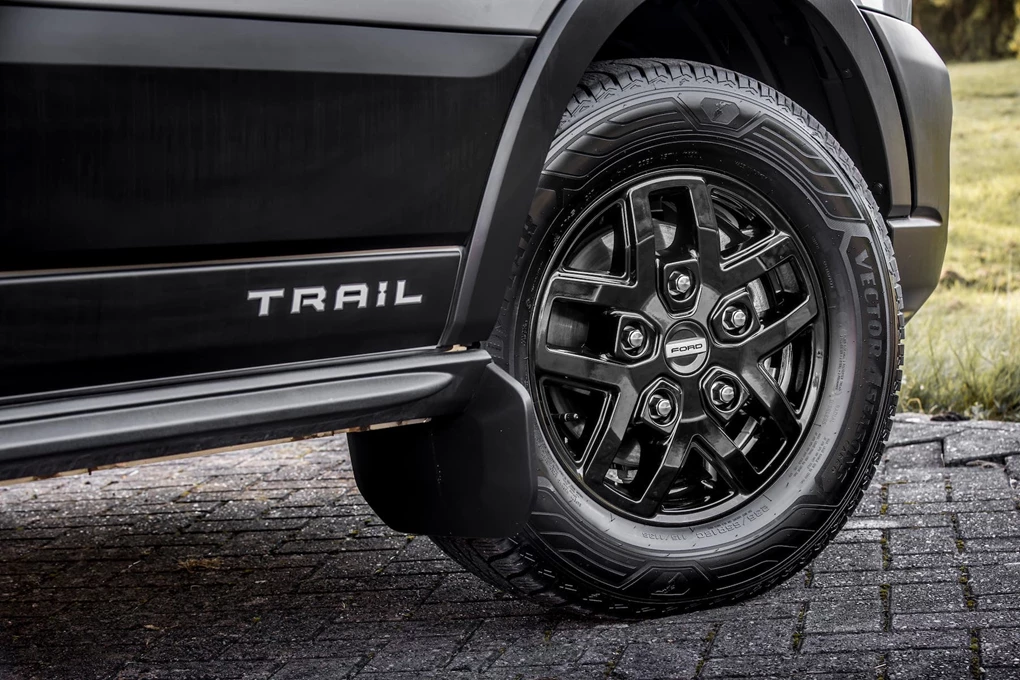 Performance
Diesel engines continue to be the mainstay in the van world, and all Transit Trail models feature a 2.0-litre turbodiesel, which is available with outputs of 128bhp, 168bhp and 183bhp. All Trail models feature a six-speed manual gearbox, too – if you want an automatic, you'll have to pick a different trim. 
We're testing the middle version, which offers a healthy 405Nm of torque, and proves relatively efficient for a van of this size, returning a claimed 51.5mpg with CO2 emissions of 174g/km. 
While it might not be especially powerful, that generous amount of torque makes it more brisk than you might expect, even when it's fully loaded.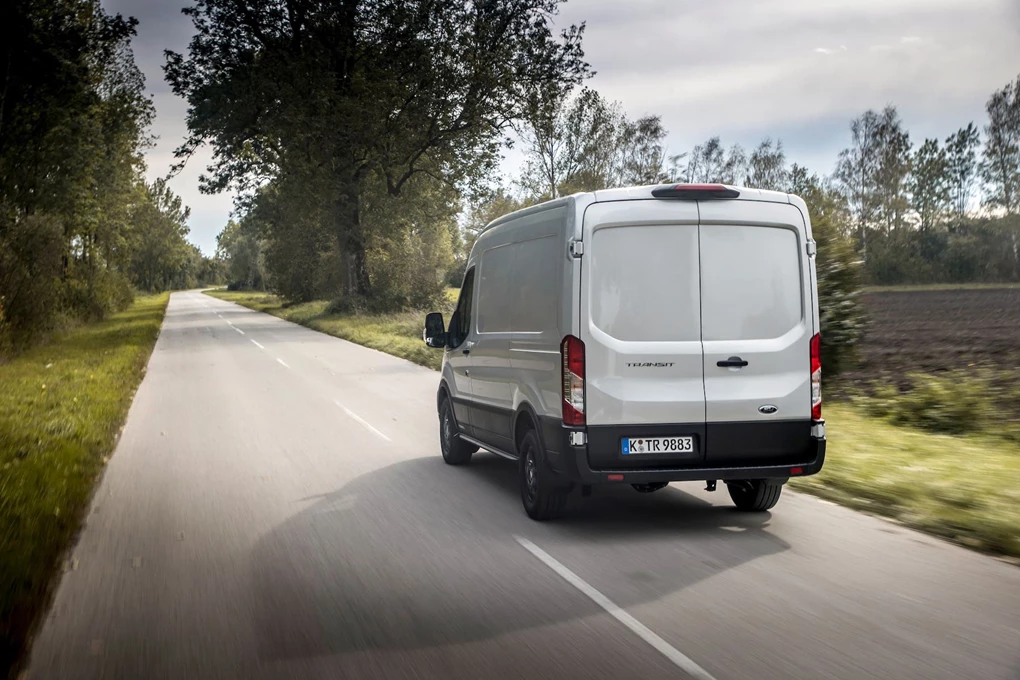 Ride and handling
The key reasons you'd choose the Trail model over the rest of the range is for the additional off-road ability – especially front-wheel-drive versions with their mLSD. Trail versions aren't meant to go heavily off-road, but rather the extra traction is ideal for building sites or places that are further off the beaten track. 
But performance on the road is much the same as the standard Transit. If you're not used to driving something of this size, it takes a bit of adjusting to as this van is huge, but once you're accustomed to it, it's impressive. The refinement, comfort and handling are excellent for something of this size, while the steering is brilliantly judged for all sorts of situations.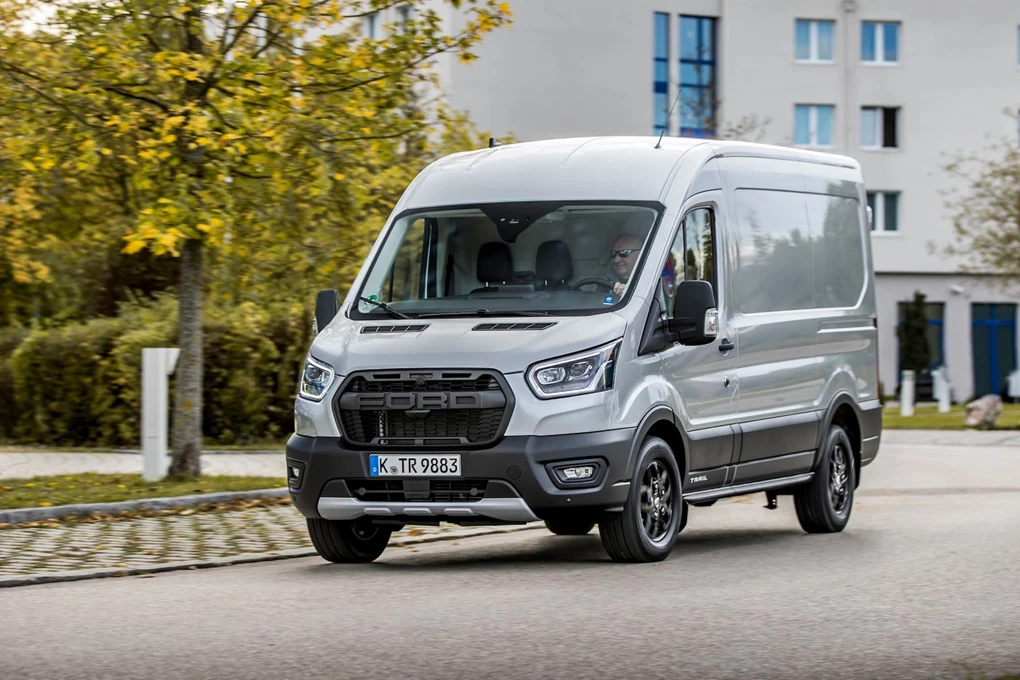 Interior and equipment
The Transit had a noticeable update a few years ago and it's this area where the model continues to impress. Many of the dials and switchgear are similar to that of the car range – such as the Focus and Kuga –and everything is easy to use. The eight-inch media system is a highlight, and also includes Apple CarPlay and Android Auto smartphone mirroring, while satellite navigation is included, too. The option of a double cab is also available, bringing a second row of seats to accommodate six adults in all. 
Trail versions also come with leather upholstery, but here it's fitted to be more durable and easier to clean than standard fabric seats – rather than to give it a more upmarket feel like you might expect. 
In terms of trim structure, Trail versions sit between the Trend and Limited versions of the standard range. So on top of the usual kit – a heated windscreen, electric folding mirror, front and rear parking sensors – it gains the aforementioned leather seats, along with air conditioning, the more imposing styling and additional off-road technology.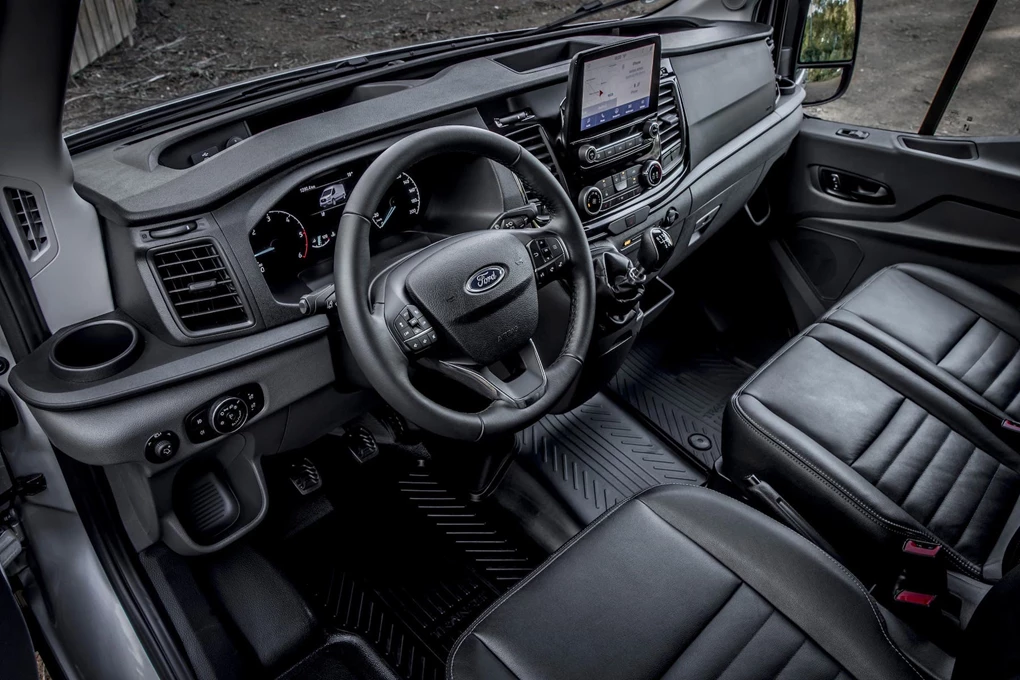 Cost
The Trail isn't designed to be the best-seller of the Transit, and that's reflected in the pricing. 
You'll pay extra for those leather seats, extra traction and cooler styling, with models starting from £36,935 and rising to more than £40,000 for those with the biggest engine. You could actually get a higher-spec 'Limited' model for less, but that can't offer the same appeal.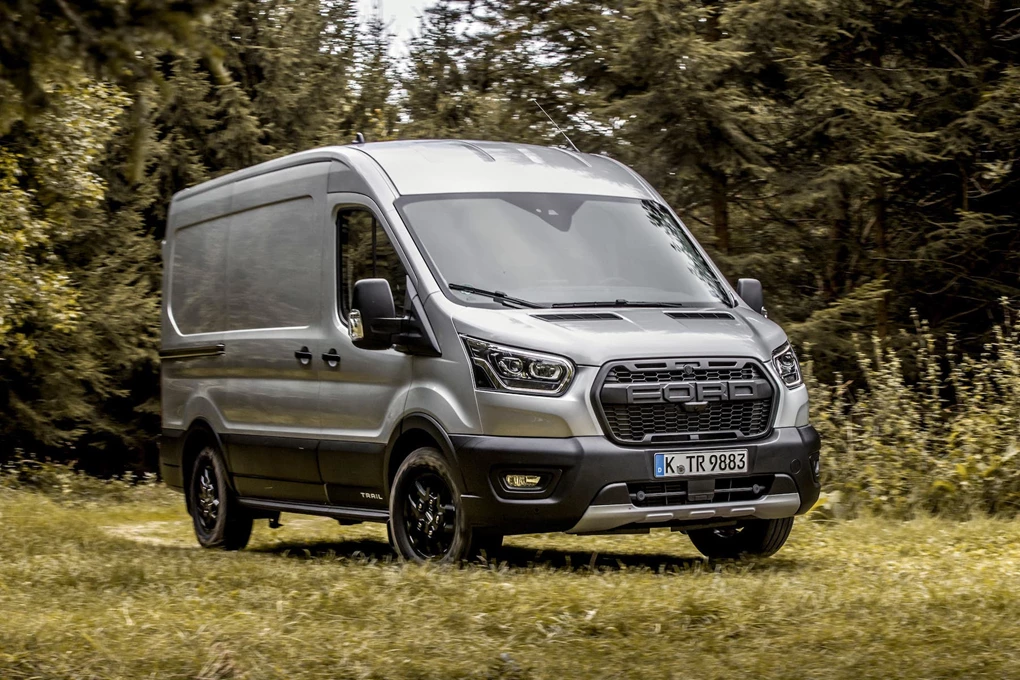 Verdict
By starting with an already-winning package with the Ford Transit, it was going to be hard for the firm to make a wrong step by bolstering this best-selling van's appeal with greater off-road ability. 
And that's exactly the case, the Transit is now more useful than ever, and we reckon much cooler to look at as well – there's a real look of Ford's Ranger Raptor pick-up going on with that imposing grille. While it comes at a price, if you use your van away from tarmac regularly, the Trail should be a brilliant fit.
Enquire on a new Ford Transit Trail