Introduction
For several generations the Skoda Octavia vRS has been a perfect example of how performance can be blended with practicality, but without being accompanied by a silly price tag. 
And now there's a new fourth-generation Skoda Octavia. We've already driven the standard model and were very impressed – sitting on a new platform and gaining a range of new tech – and now the sporty vRS model is here. 
Sharing powertrains with hot versions of the Volkswagen Golf, the Skoda manages its usual trick of delivering improved value for money and practicality than the VW, but does it end up being a better performance car or would you be better off choosing a standard Skoda Octavia? Let's get behind the wheel…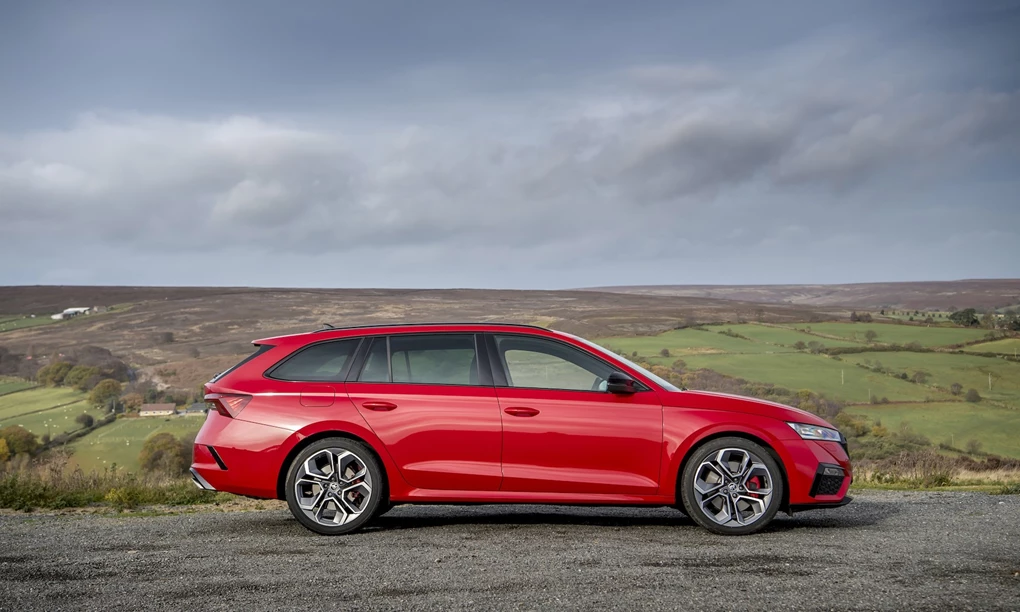 Performance
Across the generations, the Octavia vRS has been available as both a petrol and diesel model, and that continues today. But there is also a third option on the table now – a plug-in hybrid model known as the 'iV'. 
But here we're testing the standard petrol model, which continues to use a 2.0-litre turbocharged petrol engine, which features a seven-speed DSG automatic gearbox delivering power to the front wheels. 
It produces 242bhp and 370Nm of torque – enabling a speedy 0-60mph time of 6.4 seconds and a top speed of 155mph. And while the diesel and plug-in hybrid models will be more efficient, this petrol unit isn't as thirsty as you might expect – returning a claimed 40.4mpg, with CO2 emissions of 159g/km.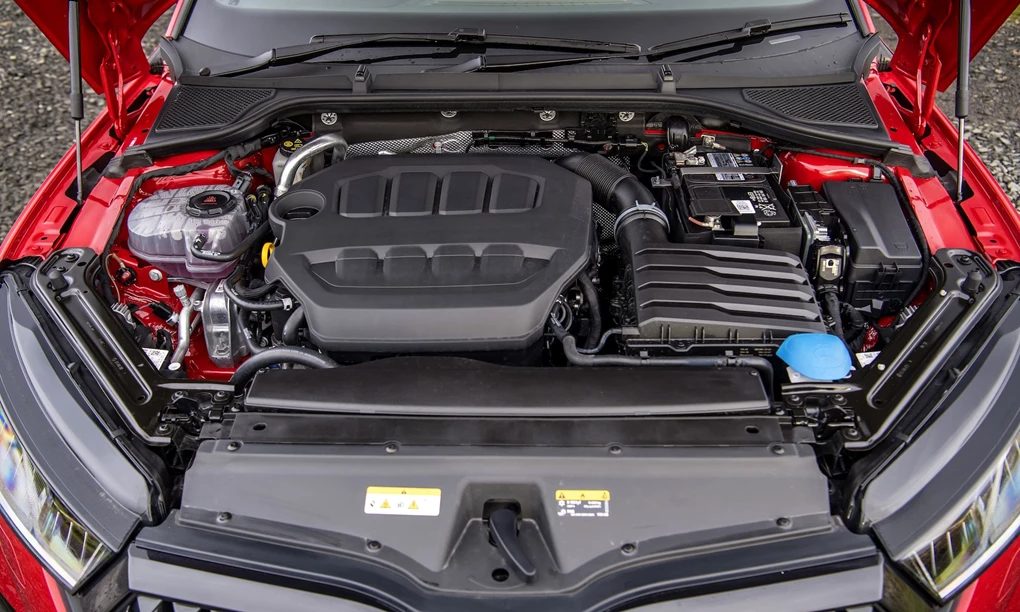 Ride and handling
The Octavia vRS really impresses behind the wheel too and could be the ideal everyday performance car. The ride doesn't feel much less comfortable than the standard Octavia and is perfectly judged, while the gearbox is very smooth. Even though there is the option to change gears manually via the wheel-mounted paddles, it does such a good job on its own that you're best leaving it to do its own thing. 
It's a delightfully understated performance car, too, not being loud or razor-edged like others, but still delivering that sparkle that makes it a brilliant choice if you're looking for fun on an everyday basis. Some might find it lacking a true 'hot hatch' streak, though, as it's not as fun as models like a Hyundai i30 N.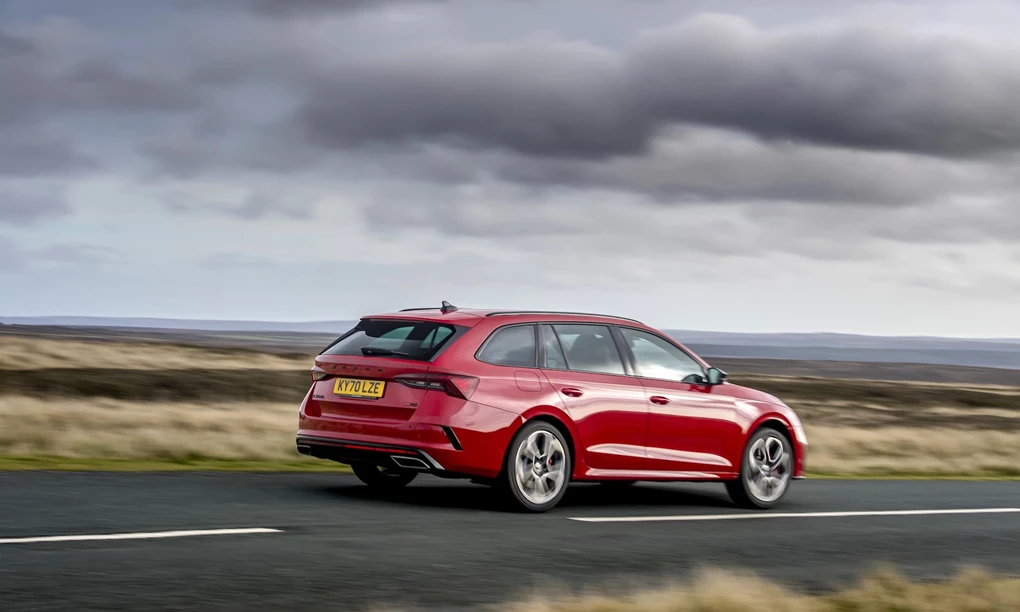 Interior and equipment
Alongside its Volkswagen Group stablemates – the VW Golf, Audi S3 and Seat Leon – the latest Octavia's cabin has been modernised with a new digital instrument cluster and large touchscreen. In fact, few physical buttons actually remain. The quality is also superb throughout while sports seats and a sports steering wheel ensure this feels more special to be in than the standard Octavia. 
It also scores when it comes to practicality, with both the hatchback and estate model tested here being especially roomy – something its predecessor was also very good at. This new model is even more generous in this respect, having a larger boot that measures 600 litres with the seats up or a huge 1,555 litres with them folded down. If you're looking at the Octavia against rivals like Volkswagen Golf GTI or Cupra Leon, this Skoda is significantly more practical. 
With the vRS sitting at the top of the Octavia range, standard equipment is also superb. Highlights include full Matrix LED headlights, 19-inch alloy wheels, keyless entry and heated sports seats.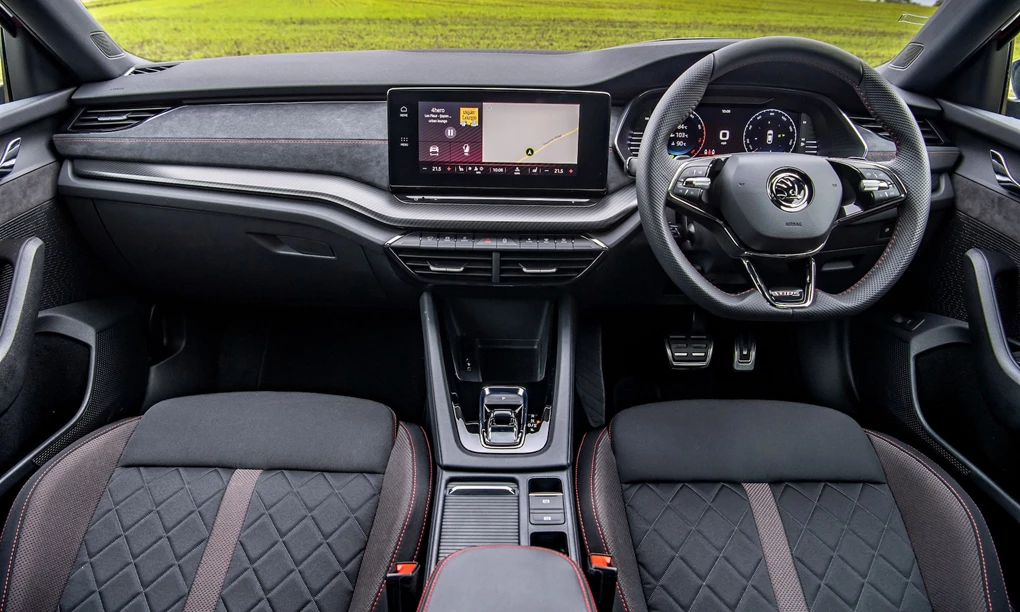 Cost
While prices might have risen over the years, the Octavia remains brilliant value for money considering the space, equipment and performance on offer. Models kick off from £30,605 for the petrol model, £32,260 for the diesel and £35,645 for the plug-in hybrid. Estate models also command around a £1,500 premium, too.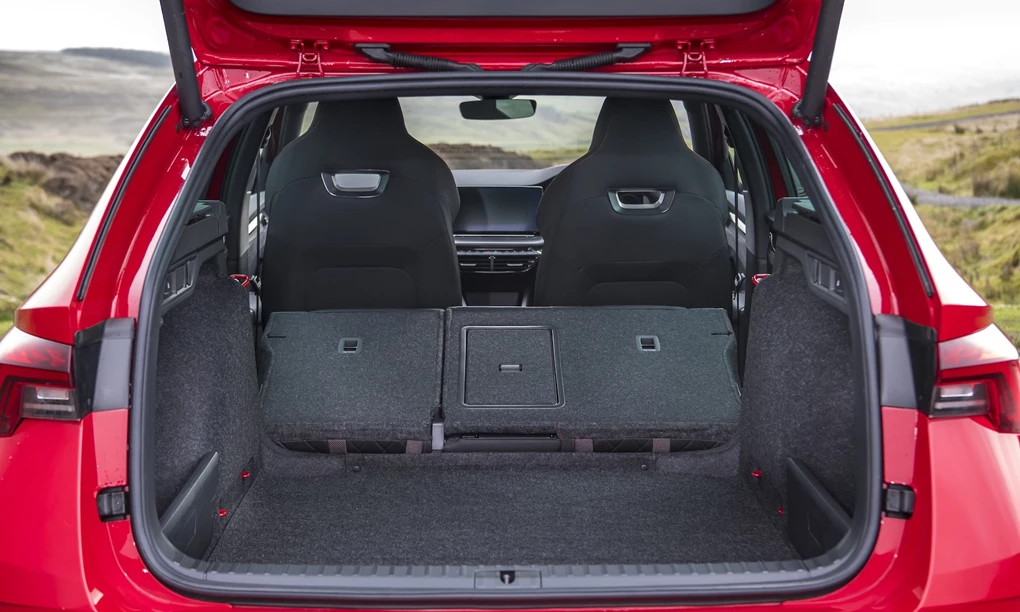 Verdict
When it comes to an all-round car, we reckon they don't get much better than this latest Octavia vRS. The way it manages performance with everyday usability and practicality is astonishing, and when you consider it undercuts just about all its key rivals for price, it really couldn't be easier to recommend. 
Gather in the fact that both diesel and hybrid models are on the way and the Octavia vRS truly is a performance car for all people.
Enquire on a new Skoda Octavia vRS