As any proper car lover will tell you, you can't be a true petrolhead until you've owned an Alfa Romeo. The reason? Outside of their faults, Alfas are generally known for two things: looking gorgeous and driving brilliantly.
The Giulietta hatchback, which has been around for about six years now, is certainly big on the style points, particularly after a facelift earlier this year which brought with it some sporty new exterior appointments, but what about everything else?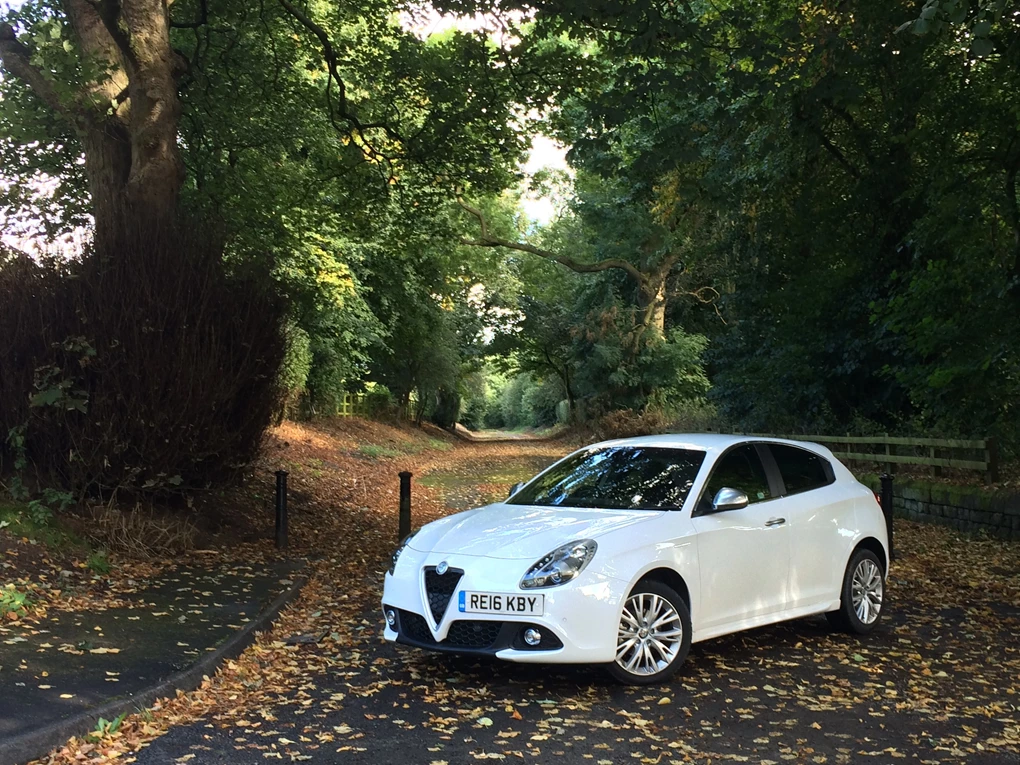 Performance
Although the 118bhp 1.6-litre diesel that we tested is the least powerful engine in the Giulietta line-up, and despite the fact that it looks a little weedy on paper, in truth there's really no such thing as a slow one in the range.
What it lacks in outright horsepower, the engine more than makes up for with a full 320Nm of torque, which makes the car feel a lot more potent than you might expect and which just pulls its way up through the gears.
Punchy yet smooth, it feels faster on the road than its 10 second 0-62mph time might suggest, but the engine does have quite a narrow power band, properly kicking into force at around 2,000rpm but then running out of puff at around 4,000, so you need to work the gearbox to get the most out of it.
Speaking of, although you can get a TCT automatic gearbox in the entry-level car now, we'd rather have the six-speed manual every day. It's not the smoothest-shifting manual around but has a satisfying weight to it, and is much better day to day than the clunky auto.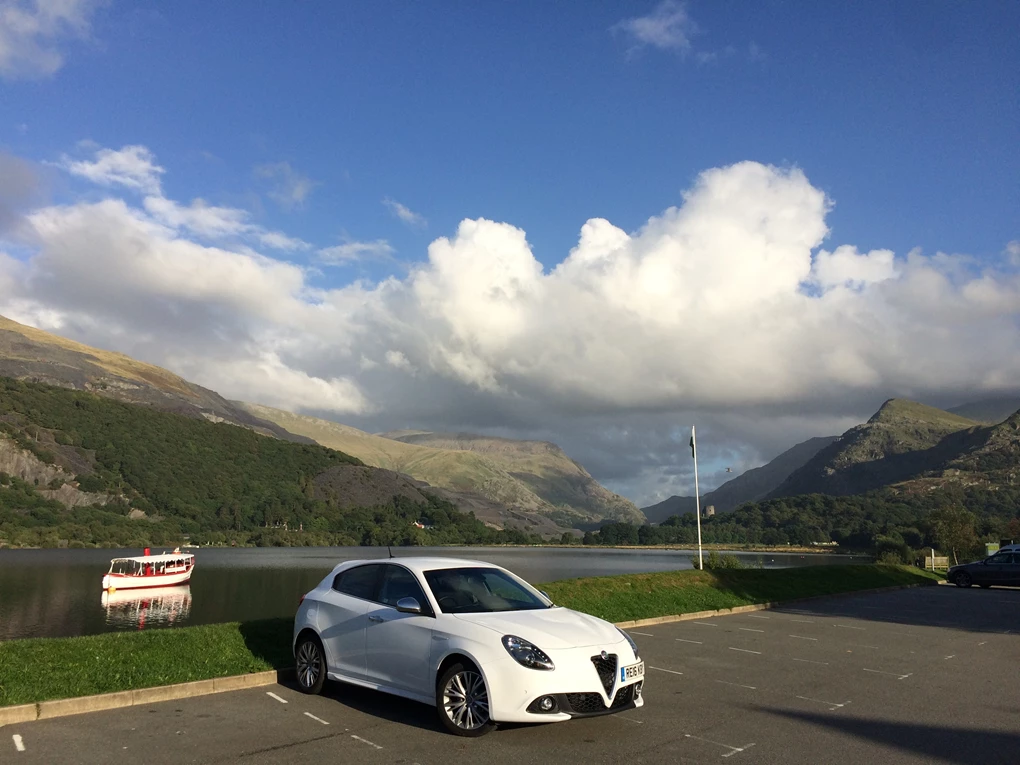 Ride and Handling
Body control is remarkable and it feels noticeably livelier than any other hatch of its kind.
The Giulietta probably won't hold up as one of the great drivers' Alfas, but compared to virtually any other car in its segment at the moment it feels considerably more engaging to drive. Of course, the engine's surprisingly nippy turn of pace helps things, but more noteworthy is how the Giulietta handles. Stick it into Sport mode via the DNA driving mode selector and the Giulietta corners and grips almost like a hot hatch. Body control is remarkable and it feels noticeably livelier than any other hatch of its kind, and although the steering could offer a little more by way of feedback it's a pleasing car to drive. For urban driving, either Normal or Comfort mode is preferable as the heavy steering and sharp throttle response of Sport makes it a bit of a pain in traffic. Personally, we found Normal to be the best compromise as Sport makes the ride too harsh, while Comfort relaxes the suspension to the point where the car can feel bouncy over bumps and crests. In terms of refinement the Giulietta also holds up reasonably well. It can certainly tackle long stretches on the motorway, but there are cars in its segment which make for better long-distance cruisers.
Interior and Equipment
The Alfa Romeo Giulietta came second at the European Car of the Year awards back in 2011.
Alfa Romeo's interiors are certainly coming on leaps and bounds, with the new Giulia saloon arguably rivalling big German names for its detail and its flair, but the Giulietta's interior can at times feel like a slightly weird mix of the old and the new. The Super trim that we tested comes with swathes of carbon fibre trimming and brushed chrome parts, but some of the plastics feel undeniably cheap. It's full of some strange ergonomic quirks too, like a cramped footwell where the pedals are all set at different heights, an awkwardly placed armrest and USB and AUX connections for your mobile device, but nowhere to rest it. All the same, there's no denying that it looks and feels just that bit more special than anything you'd get from the likes of Ford or Volkswagen, while equipment is impressive with features like cruise control, dual-zone climate control and rear parking sensors. Rear passengers might suffer from a lack of room however, as the rear seats of the Giulietta are almost unbelievably cramped. Boot space is fairly average too, with 350 litres with the rear seats up and 1,045 with them down, making it a bit more practical than a Ford Focus but still lagging behind the Volkswagen Golf.
Cost
It is most impressive in the fuel economy tables though. The 118bhp 1.6-litre diesel claims a combined 74.3mpg and emits just 99g/km of CO2.
The Giulietta is at the higher end of the price spectrum. Go for an entry level model and you will be paying upwards of £18,500 – which is a chunk more than the Golf but less than the 1 Series. However, go for the 118bhp 1.6-litre JTDM-2 Super and you'll be paying £22,300, while our model cost £24,360 with some optional extras. It is most impressive in the fuel economy tables though. The 118bhp 1.6-litre diesel claims a combined 74.3mpg and emits just 99g/km of CO2. These figures certainly put it near the top of the charts for competitiveness, but be aware that economy will take a significant tumble depending on how leaden your right foot is.
Our Verdict
Italian cars are generally known for three things: grace, pace and the occasional hair-tearing quirk that almost drives you to scrap the thing before you look at it and realise that, despite its flaws, there's just that certain something you can't help but love. In that respect, the Giulietta definitely has the latter in parts, and perhaps not enough of the first to make it a really great car. As a family hatch there are some ways that it's flawed, but all the same it makes for a gorgeous and strong performer, even if it's not quite as well-rounded as rivals.