Introduction
SUVs aren't known for being particularly fun to drive, but one exception to the rule has been the Alfa Romeo Stelvio. Despite being the first high-riding vehicle from the firm, it has become one of the must-have SUVs around.
And since the end of 2018, you've been able to get it in a hot Quadrifoglio form, where it uses the underpinnings from its Giulia sibling. The result was magnificent, and laughed in the face of anyone who said a performance SUV couldn't be engaging behind the wheel. 
But there were certain areas that let the side down somewhat – notably the interior. So in a bid to create a better all-round package, Alfa Romeo has tweaked this hot model for 2020 – putting a greater focus on quality, along with slight styling changes – including various gloss black elements and new smoked-effect rear lights. So can it deliver on its pledge to be the complete performance SUV?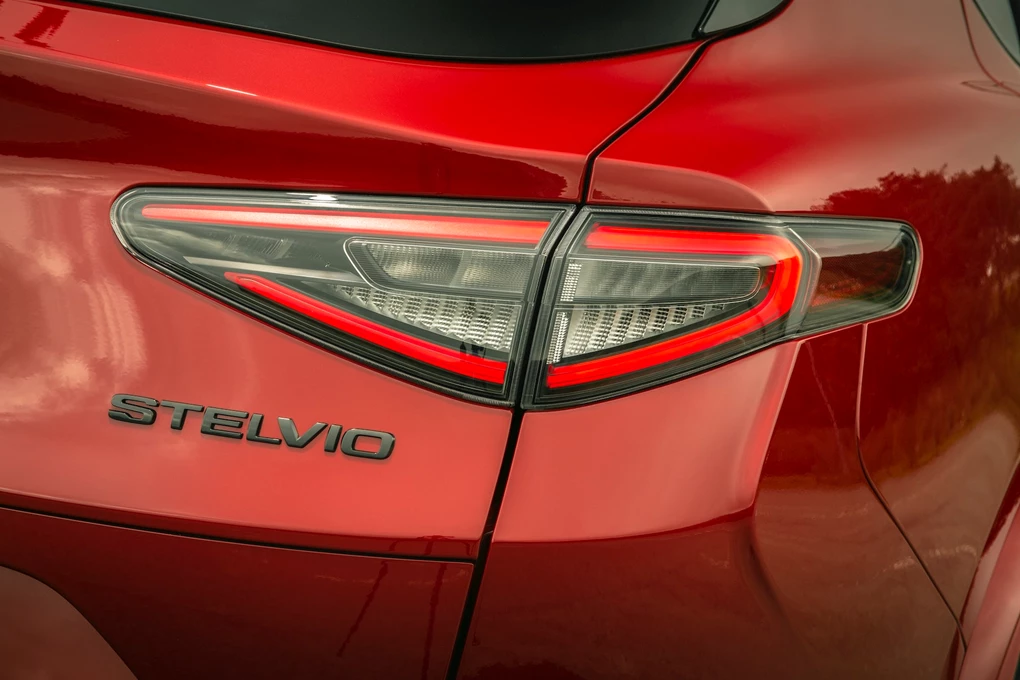 Performance
Nothing's really changed under the bonnet, with the Stelvio Quadrifoglio continuing to use the same 2.9-litre biturbo V6 mated to an eight-speed automatic gearbox and Alfa's Q4 four-wheel-drive system. 
Producing 503bhp and 900Nm of torque, it allows this SUV to sprint to 60mph in just 3.5 seconds, which is actually quicker than its Giulia sibling, and flat out it would hit 176mph. 
It's a truly stunning engine that delivers on all fronts, and is accompanied by a rather raucous-sounding exhaust system to make sure that performance is amplified in the way it should be.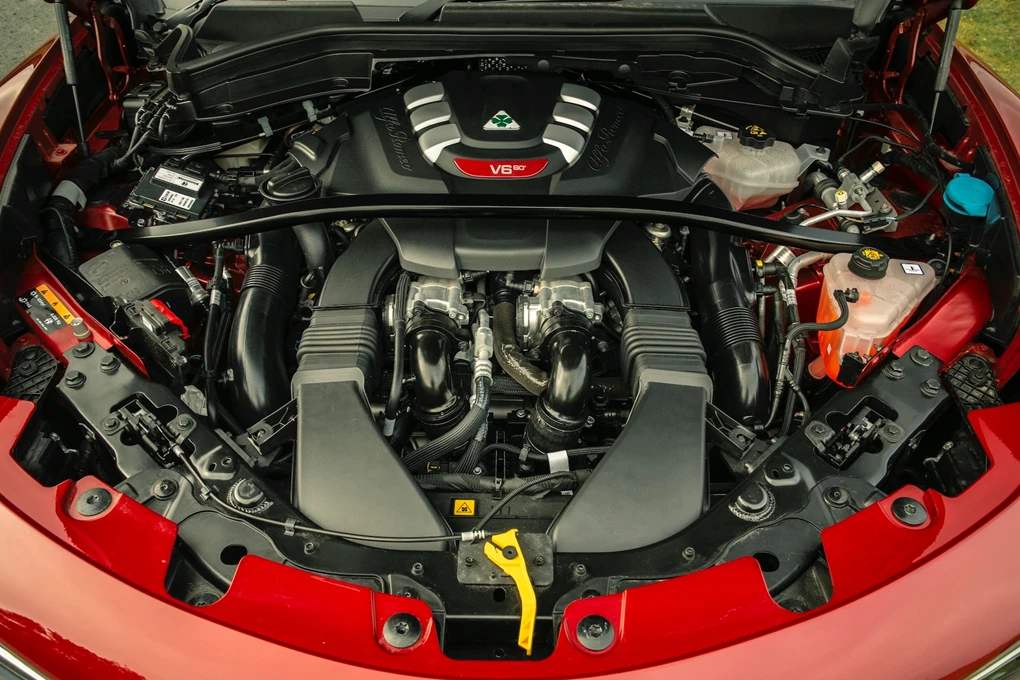 Ride and handling
Jump behind the wheel and the Stelvio manages to feel much smaller than its dimensions suggest, and it's truly superb. The steering is quick, which makes it impressively agile – especially by SUV standards. The acceleration is also rapid, and the ZF-sourced gearbox is quick and efficient, with metal shift paddles adding to the appeal. 
Despite its sporty stance, the ride toes the line well between being supportive and supple, while big brakes give you plenty of stopping power too.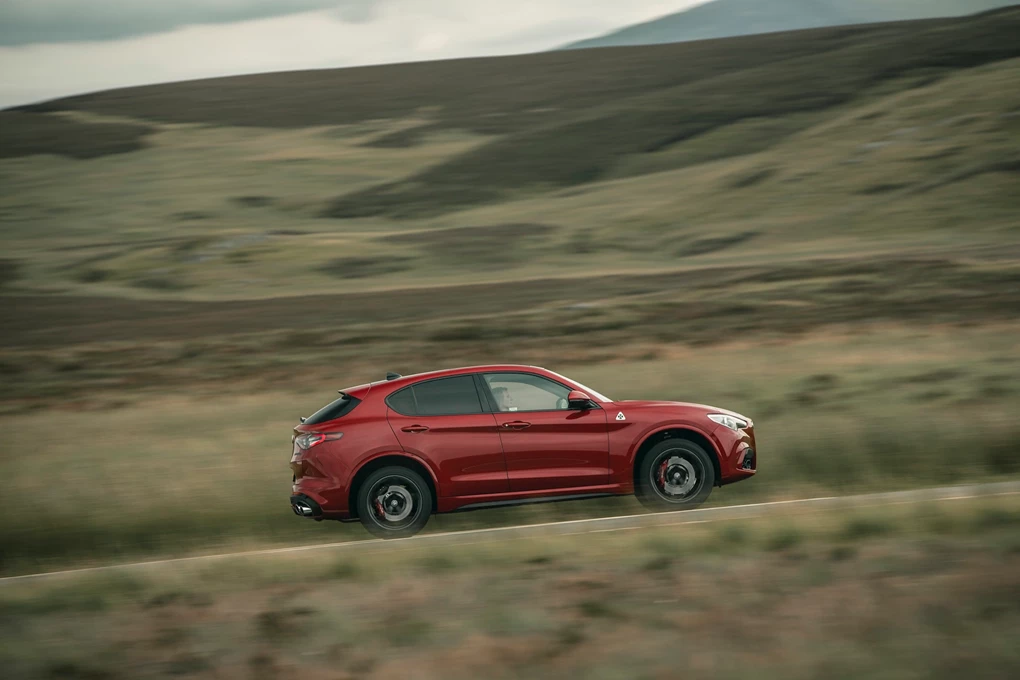 Interior and equipment
It's really the interior that's been the biggest focus on this update, with changes including a new leather steering wheel and leather gear shifter, which replaces the old cheap-feeling stick. The infotainment system has also been updated, and it's a much slicker system all round, being far simpler to use than the one it replaces. The quality itself, though, while improved, is still not quite up to the same levels that you find in German rivals like the BMW X3 M Competition and Mercedes-AMG GLC 63. 
It's also a usefully-sized family SUV, with a generous 525-litre boot (it increases to 1,600 litres with the seats folded), along with enough space in the rear seats for adults to be able to sit comfortably. 
Given the Quadrifoglio sits right at the top of the Stelvio range, it certainly doesn't scrimp on standard kit. Highlights include an 8.8-inch media system, an 11-speaker sound system, Bi-Xenon headlights and adaptive cruise control.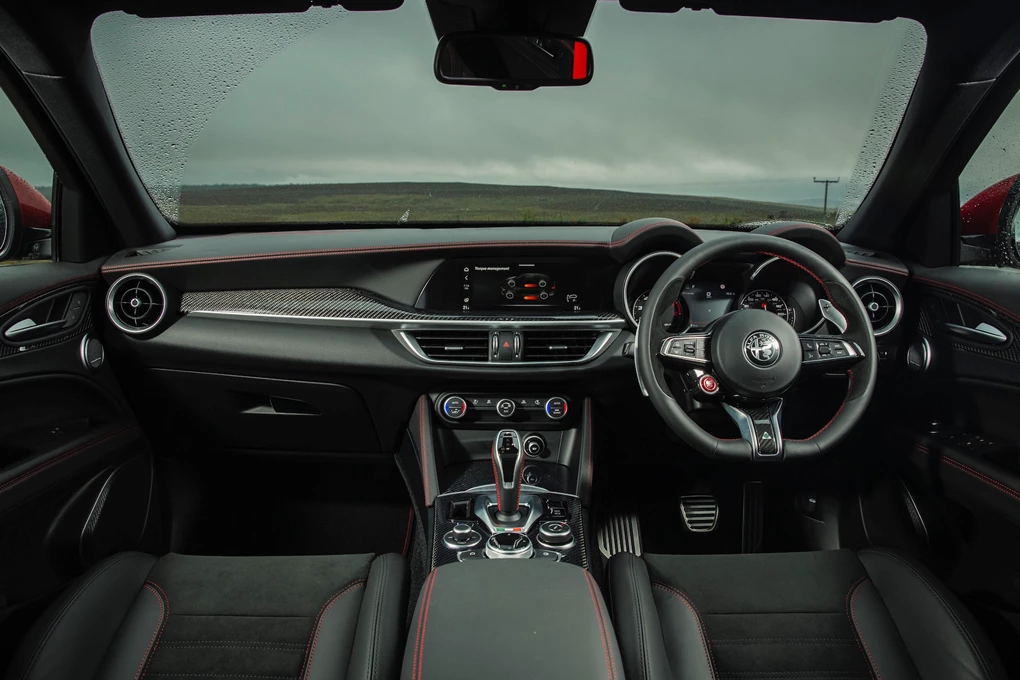 Cost
All this performance, unsurprisingly, comes at a premium, with prices starting from £73,195, which isn't far off double the cost of a regular Stelvio. But this isn't really a car you buy with a close eye on costs, though that said, it is priced competitively with rivals.
A Porsche Macan Turbo is nearly 60bhp down on the Alfa, and isn't much cheaper, while BMW's similarly-powerful X3 M Competition costs around £7,000 more, for example. 
Running costs will also be steep, though this is perhaps no surprise given the performance, with Alfa Romeo claiming it'll return 24.6mpg, with CO2 emissions of 261g/km.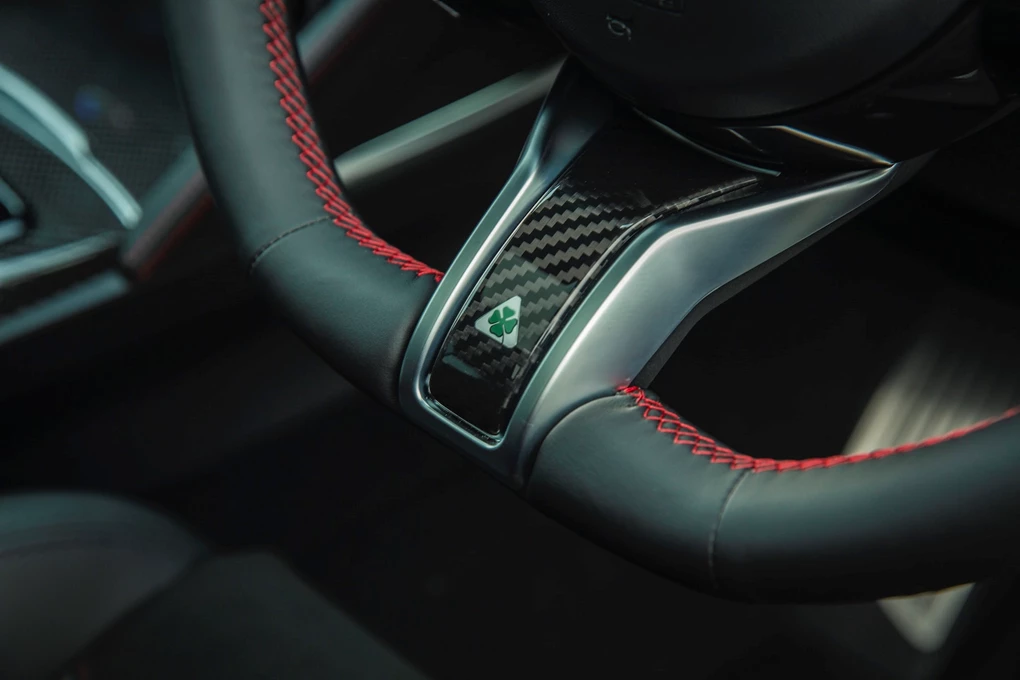 Verdict
In the grand scheme of things, this is only a minor update, but it's one that's worked wonders in improving the Stelvio Quadrifoglio further. The interior is now a far more pleasant place to spend time, and with more tech and safety, it's certainly amended the areas where this SUV struggled previously. 
But it's the performance and driving that dominates the experience, and if you want a performance SUV with true agility and the ability to bring a smile to your face, the Stelvio is pretty much in a class all to itself.
Enquire on a new Alfa Romeo Stelvio Quadrifoglio