Introduction
When it comes to premium superminis, Audi has pretty much ruled the roost since 2010 when its A1 was introduced.
Now in its second generation, the cut-price hatchback continues to strive to offer the luxury and tech from classes above, and it continues to prove to be quite the hit.
But not set on just having the successful five-door A1, Audi is introducing a new 'Citycarver' version into the range. It essentially aims to introduce the rugged styling that buyers are craving into the A1.
This it achieves with a 50mm higher ride height and more 'off-road' styling – including extended two-tone wheel arches, silver underbody protection and revised bumpers – the latter making the supermini ever so slightly longer than the regular model.
Audi isn't anticipating the Citycarver to be a big-seller – it's expected to account for just five per cent of total A1 sales – but is it still a worthy addition to the range?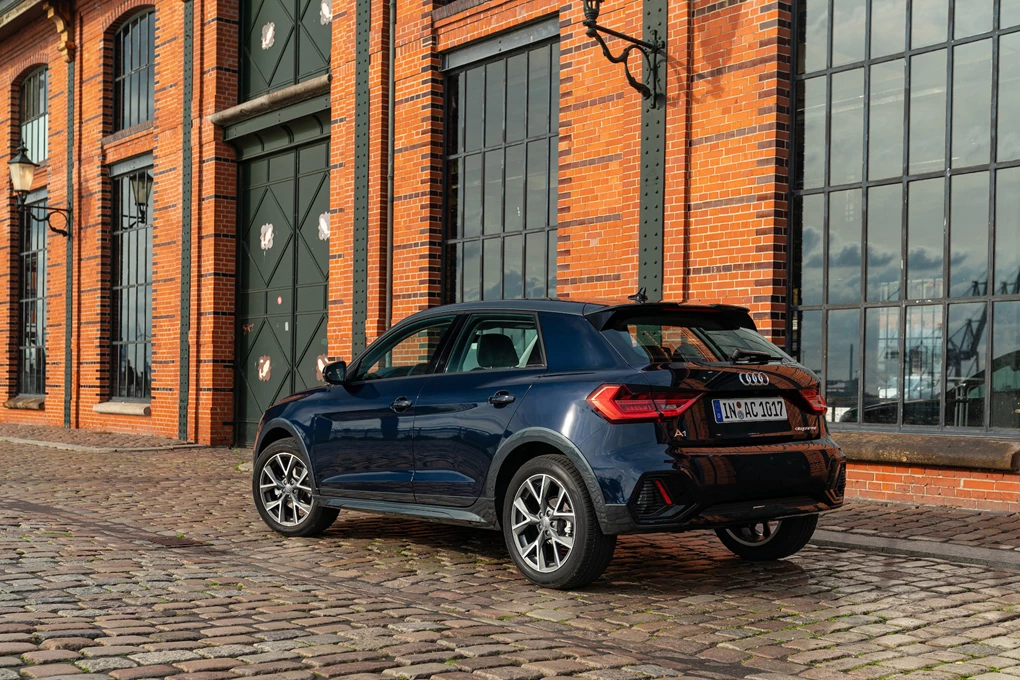 Performance
The Citycarver is offered with slightly less engine choice than the regular A1 – missing out on the entry-level and range-topping petrol engines. But the two petrol engines that are left are both worthy choices.
Our test car is the 30 TFSI – a turbocharged 1.0-litre petrol engine that develops 114bhp and 200Nm of torque. There's also the choice of having a six-speed manual transmission or a seven-speed S tronic automatic gearbox instead.
Despite looking small on paper, this engine is more than powerful enough in the A1 – enabling a 0-60mpg time of 9.7 seconds and a claimed top speed of 123mph. It's a good match for the A1 with its peppy performance, though it can feel a bit gruff at lower speeds, while the automatic transmission isn't smoothest.
For those looking for something a bit more powerful, try the 35 TFSI, which features 148bhp 1.5-litre petrol engine.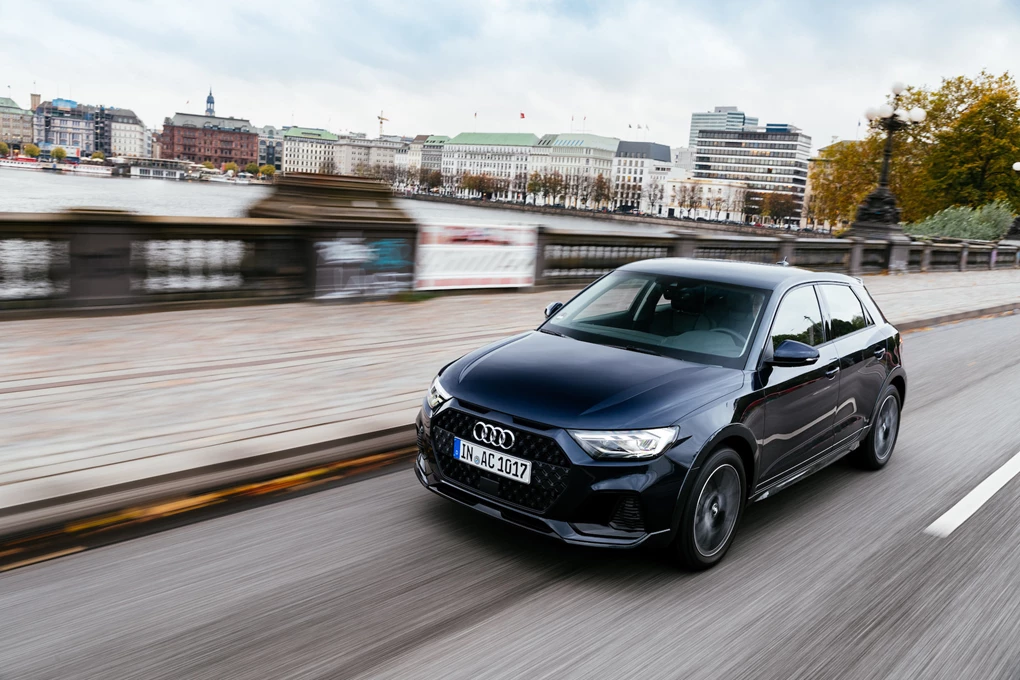 Ride and handling
With a name like 'Citycarver', it's not surprising that it's around town where this model works best.
Its dinky size makes it both easy to drive and manoeuvre, while visibility is excellent, too. It also has limited road noise, while it also feels especially refined for something as small as a supermini.
Our completely urban test route didn't give us the best chance to push the Citycarver to its limits, though it should expect to perform in the same way as the regular A1 – meaning it will be one of the most capable motorway cruisers in its class.
See Available Audi A1 deals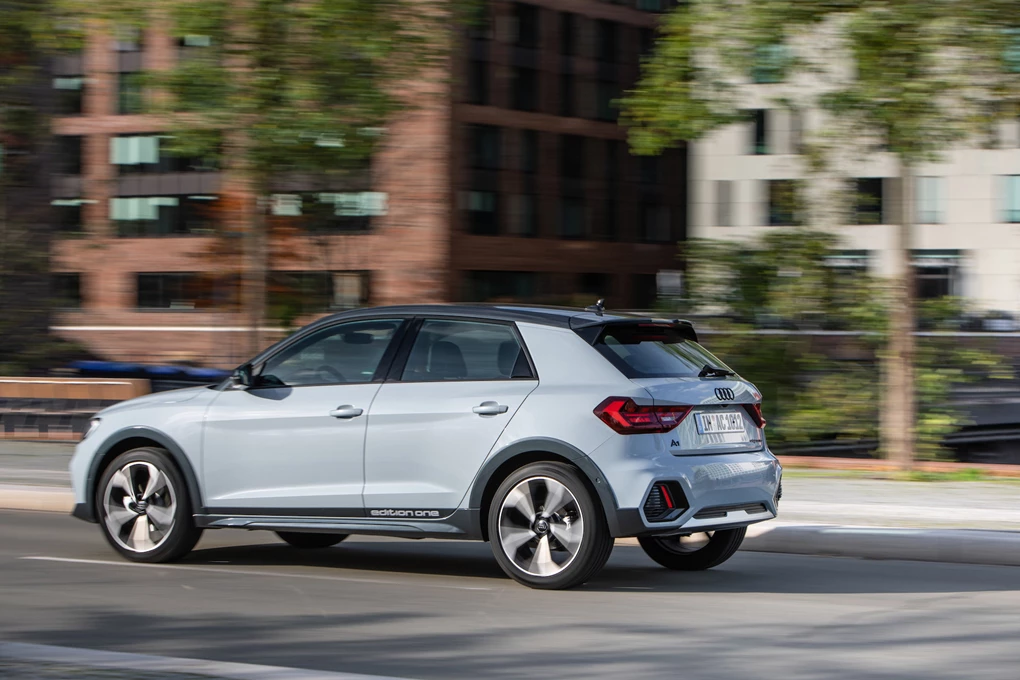 Interior and equipment
It's amazing how far supermini interiors have moved on in recent years, and the A1's is a fantastic demonstration of the premium and tech available in this class.
The cabin looks like it has been lifted out of the larger A4 or A5, with a large 10.25-inch digital cockpit being included as standard, along with an 8.8-inch touchscreen, which is one of the largest in its class. Both systems are clear and easy to use, and the Citycarver also benefits from additional colour packs that are not available on the regular A1. Our only gripe is that there are some cheap-feeling materials which let the side down when it comes to quality.
Unlike the regular A1, the Citycarver just comes in one high-spec trim level, which sits somewhere between the regular A1 'Sport' and 'S line' models. But standard equipment is generally very impressive, with LED front and rear lights, a digital cockpit and a large touchscreen all being fitted. It also benefits from customisable driving modes, as well as cruise control and rear parking sensors.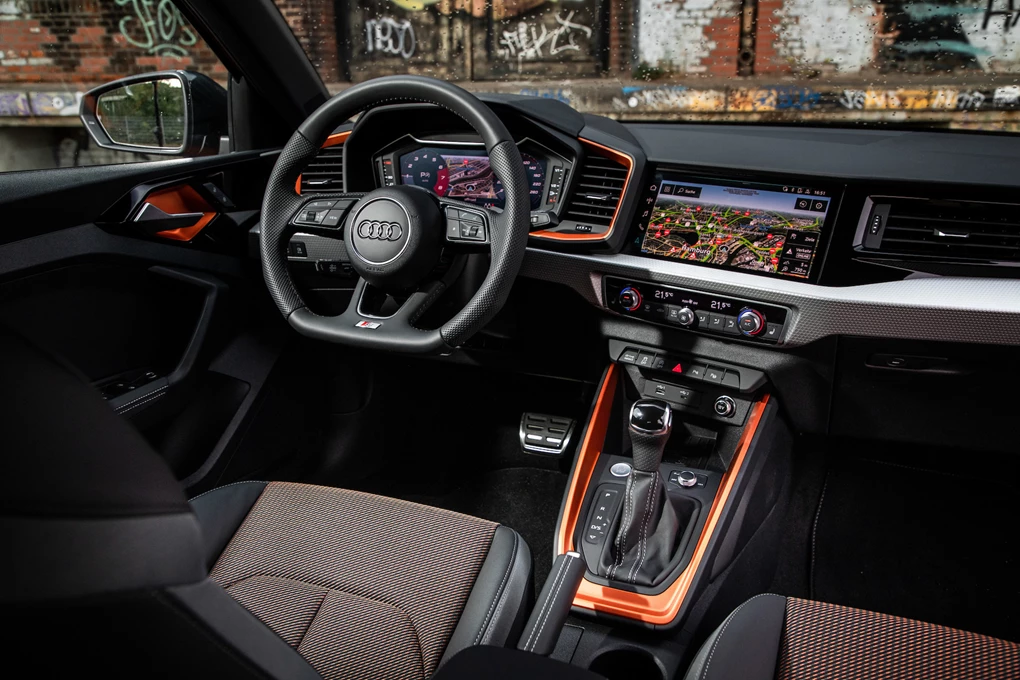 Cost
The regular A1 starts from £18,435, but with the Citycarver that price jumps to £22,040 – a lot of money for a supermini. While it comes well-equipped and looks the part if you like the more rugged look, it doesn't offer noticeably more value for money than a similarly kitted-out standard A1 — making this version harder to recommend.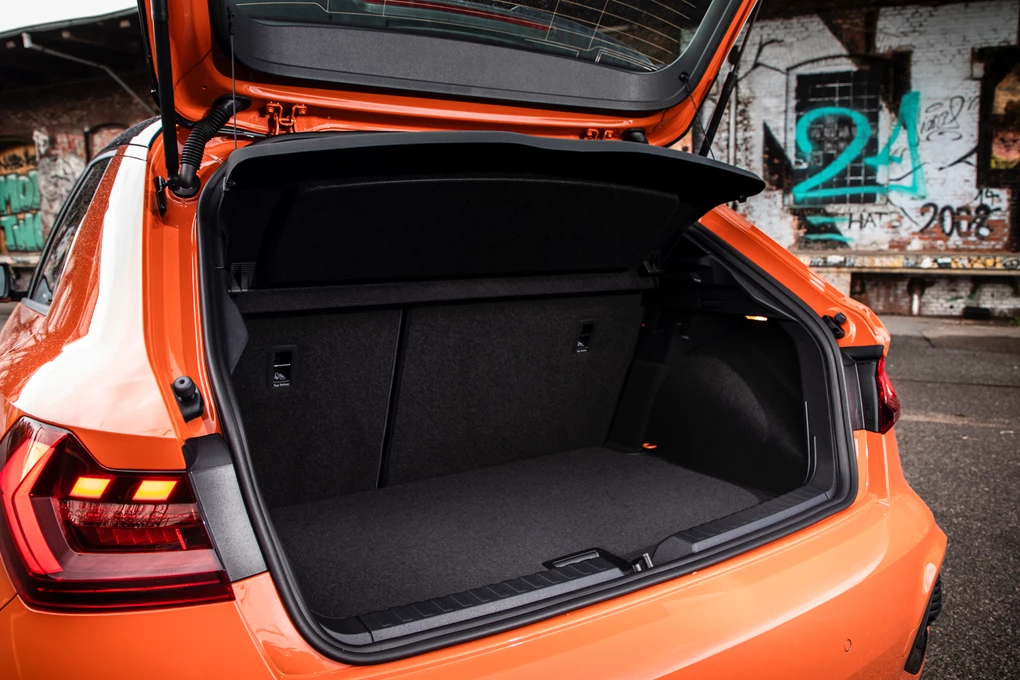 Verdict
While the A1 Citycarver isn't a model that will suit all buyers, it's a great addition to the A1 line-up, and offers SUV-obsessed buyers an interesting alternative to a both the regular A1 and other crossovers.
While we don't think it's the pick of the A1 range – largely because of its price, which we don't think is truly justified – it's undoubtedly an option that will appeal to many buyers, particularly with its tech-laden interior.