Introduction
Following on from the flagship Audi A8 saloon, Audi soon waved the same magic wand at the mechanically-identical A6 and A7 – introducing much of the tech fitted to the A8 to the smaller offerings.
First up was Audi's fancy twin touchscreen setup – one of the stand-out features on this new car. The looks are also incredibly close to the A8 – many A6s easily being mistaken for its larger sibling, thanks to its new wider grille, fresh LED headlights and a generally sleeker appearance.
Changes under the surface also include Audi implementing mild-hybrid fuel-saving technology across its range, and it's still the only car in its class to feature this. New suspension options are also fitted in a bid to make the A6 more agile than before. But is that enough to compete against key rivals from BMW and Mercedes?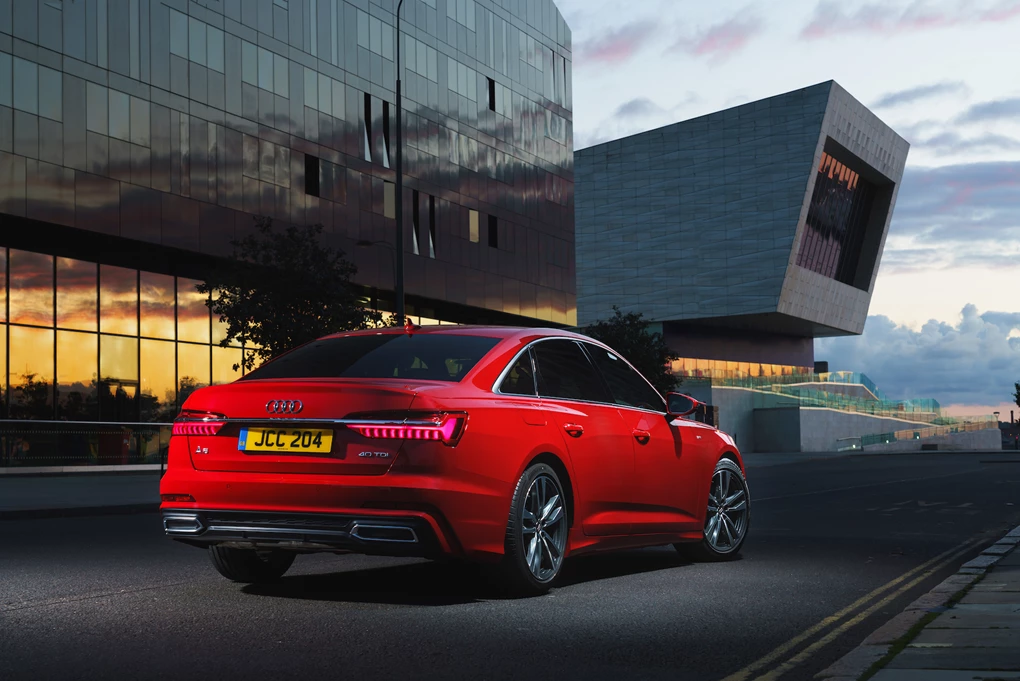 Performance
With the A6, you can choose between two diesels and one petrol engine – each featuring the aforementioned mild-hybrid setup.
Let's start with the diesel models, where you can pick between the 40 TDI and 50 TDI. The former is a 201bhp 2.0-litre engine paired to a seven-speed S tronic automatic transmission, with the latter being a 282bhp 3.0-litre unit, coming with quattro all-wheel-drive and an eight-speed S tronic automatic gearbox. This is what's fitted to our test car – enabling a 0-60mph time of 5.3 seconds and an electronically-limited top speed of 155mph. It's a fine match for the A6, delivering an impressive power delivery. It is somewhat subdued by the slow-responding automatic gearbox.
A 241bhp 2.0-litre petrol unit is also offered, which is badged as the 45 TFSI.
See Available A6 Deals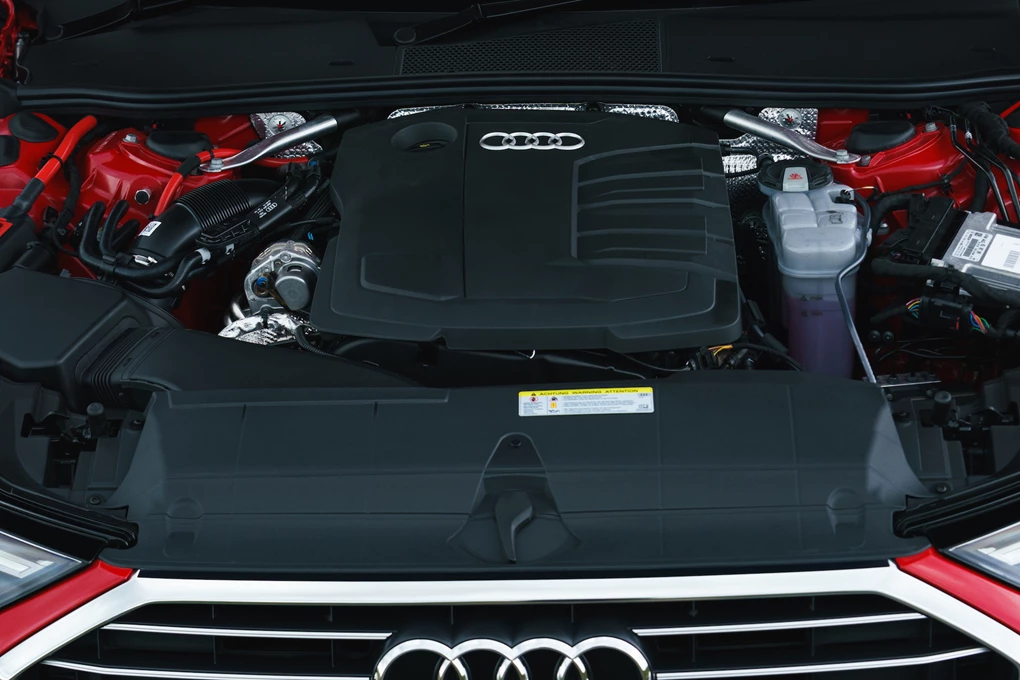 Ride and handling
The A6 has fallen short of the BMW 5 Series when it comes to the experience behind the wheel, so Audi has aimed to rectify this with a number of new pieces of kit that aim to bring a more involving driving experience.
While the A6 is agile and performs well when it's being pushed to its limits, don't expect to be rewarded with a smile on your face – the BMW still remains the car in this class to do that.
However, the A6 is a superb cruiser, which is both incredibly refined and exceedingly comfortable – even more so when fitted with the optional air suspension setup.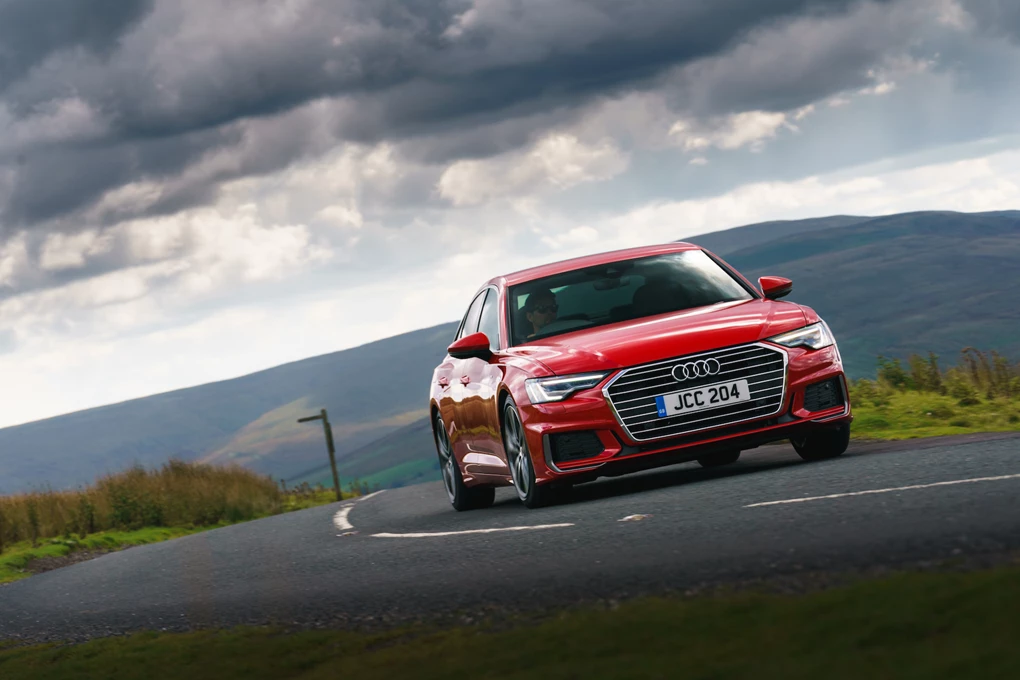 Interior and equipment
As expected from an upmarket executive car, the A6's cabin is a fantastic place to be.
Premium materials feature throughout, and there aren't any scratchy or hard plastics to be found anywhere. The new twin touchscreen setup is also a great addition to the cabin – the top screen acting as a traditional touchscreen interface with satellite navigation and music controls, and the latter being reserved for anything concerned with the climate control.
This new setup, which is fitted as standard, undoubtedly elevates the cabin further – giving it a futuristic look – but it can be distracting to adjust at speed
Audi offers three trim levels on the A6 – Sport, S line and Black Edition, with each being very well-equipped. As standard it comes with full leather upholstery, 18-inch alloy wheels and LED lights at the front and rear.
Upgrading to the stylish S line adds leather and Alcantara upholstery, sports suspension, Matrix LED headlights and larger 19-icnh alloy wheels, while the flagship Black Edition brings gloss black accents throughout the car and upgraded 20-inch alloy wheels.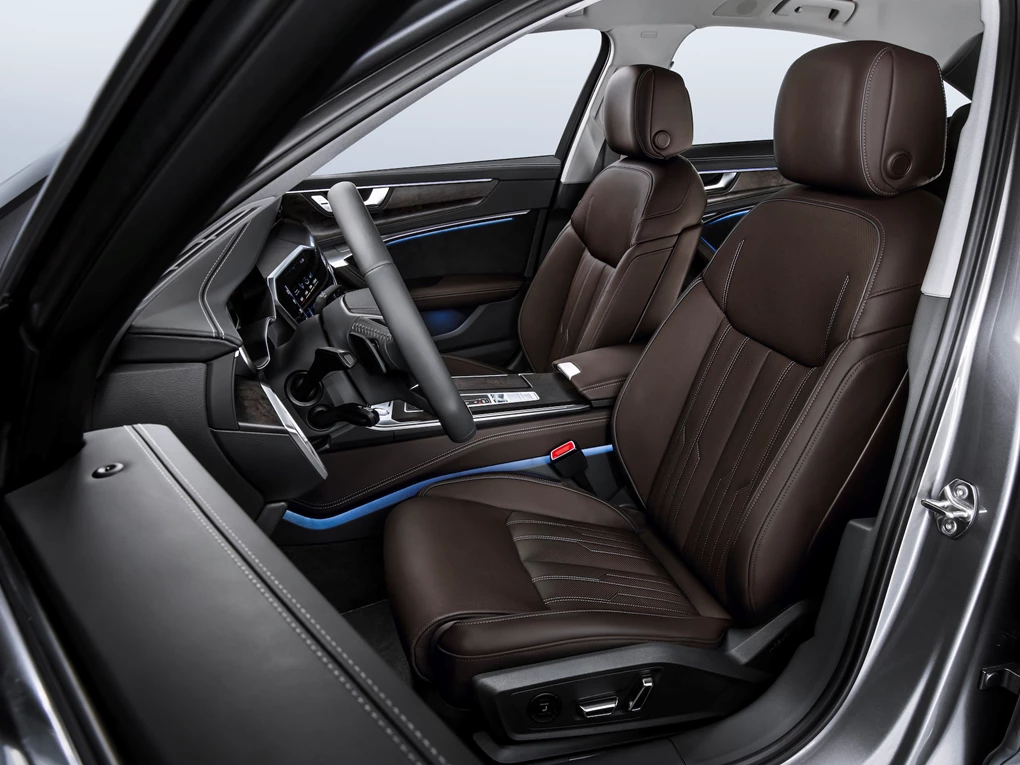 Cost
Prices for the A6 start from £39,375 – pitching it at the top end of the executive car segment. Prices like that also make it several thousand pounds more expensive than the BMW 5 Series and Mercedes E-Class, though the Audi comes with more powerful engines as standard, compared to its closest competitors.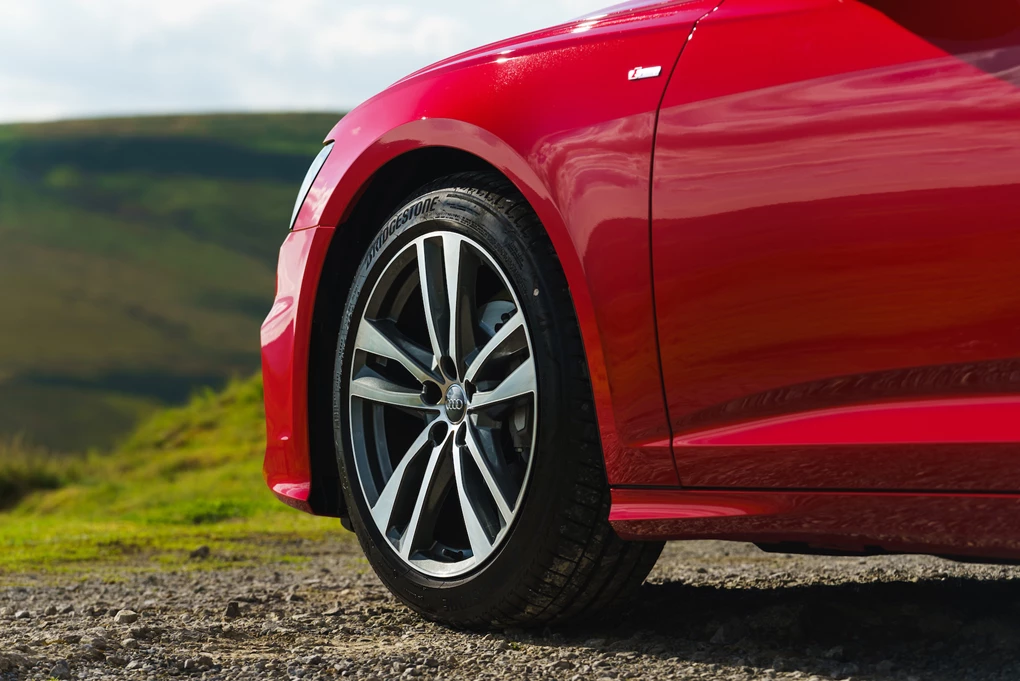 Verdict
Audi has significantly moved the latest A6 forward with its high-tech cabin, mild-hybrid technology and A8-mimicking design.
It remains one of the most refined and comfortable cars on sale, and is a superb choice in the executive car market. Just get behind the wheel of the better-to-drive BMW 5 Series before signing on the dotted line, though.