Introduction
In more recent years there's been an emergence of the luxury SUV, providing serene travel with a higher seating position. You only need to look around inner-cities to see the growth of these models, but the more conventional luxury saloon remains the choice for many, not least in the chauffeur market. 
Models like the Audi A8, BMW 7 Series and Mercedes S-Class have dominated in this area for years, and here we're focusing on Audi's flagship model. Now offered with the choice of an efficient plug-in hybrid – which we're trying here – this updated A8 is lightly revised for 2022, predominantly with styling tweaks. 
Highlights include a larger front grille with a more intricate new pattern, while high-spec versions are fitted with Audi's latest digital OLED lighting, which can even be configured to display different lighting sequences. There are a range of new matte paint finishes available too, while inside passengers can now have their own touchscreens in the back. But do these changes go far enough?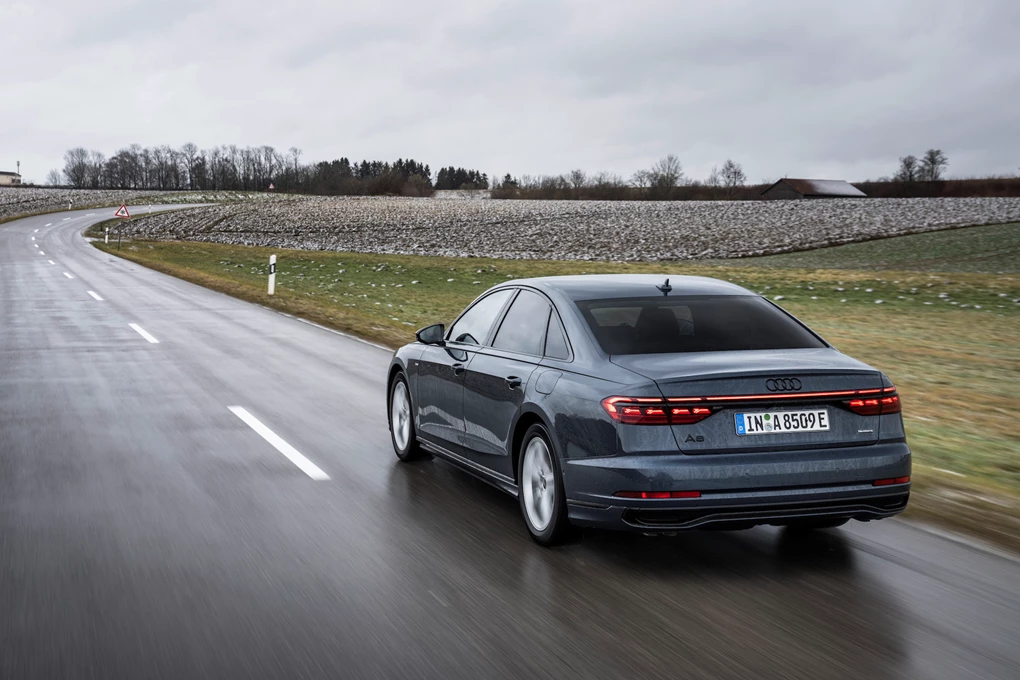 Performance
Audi continues to use more regular engines in the A8 alongside the plug-in hybrid, with a 282bhp 3.0-litre diesel V6 (badged 50 TDI) available alongside a 339bhp 3.0-litre petrol V6 (badged 55 TFSI). 
But our focus here is the PHEV version, which is badged as the 60 TFSI e. Combining a 3.0-litre petrol V6 engine with an electric motor, it's the most powerful A8 version on offer in the UK – outside of the S8 – and produces 456bhp and 700Nm of torque. That's plenty enough power to allow this saloon to sprint to 60mph in 4.7 seconds, while Audi says it would reach 155mph when maxed out. 
It also uses a 17.9kWh battery, which is larger than its predecessor, and promises an electric range of up to 37 miles, which could be ideal for those doing short congested trips around city centres. It's noticeably lesser than te 60-plus-mile range of the plug-in Mercedes S-Class, though. While you'll need to charge it regularly to make the most of its efficiency, Audi claims it can return up to 156.9mpg, with low CO2 emissions of 41g/km making it affordable in company car tax.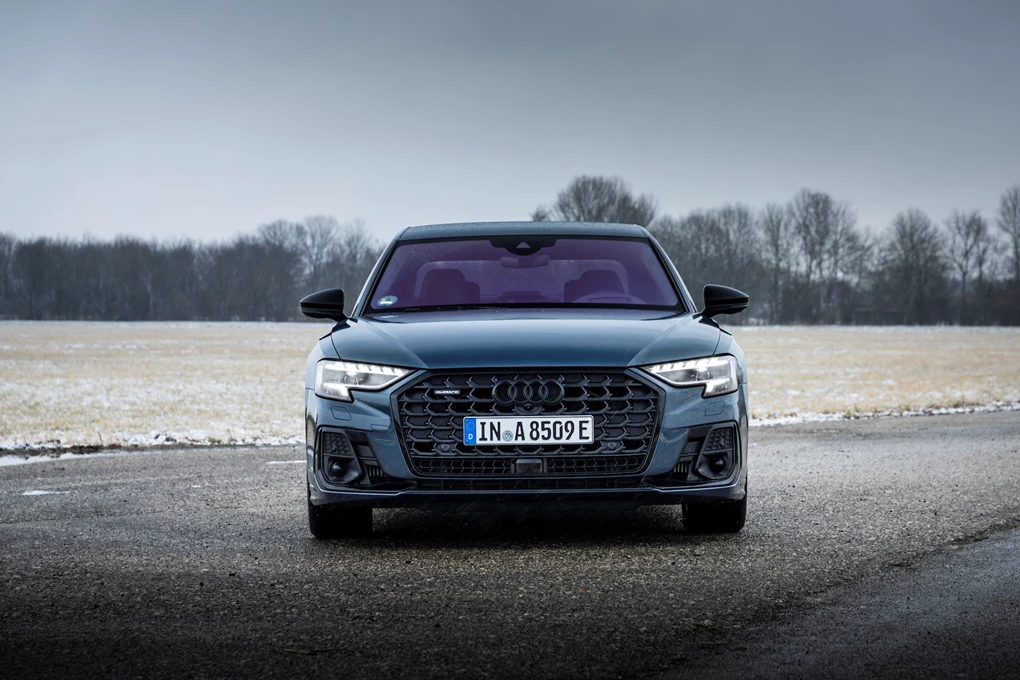 Ride and handling
The stand-out feature on the A8 is its supreme comfort and refinement. Using a camera-based system to pick up potholes and bumps in the road, it's able to adapt the suspension as it goes along, and truly offers impressive levels of comfort. 
It's also packed with a range of intelligent features to make the most of its efficiency. If a route is programmed into the sat nav, it can work out where and when to use electric or petrol for the cleanest travel, while the superb regenerative braking is able to slow the car down as you approach a lower speed limit or hazard – all without touching a pedal – and really adds to the relaxing nature of the A8.
That said, put your foot down and the A8 is no slouch as the petrol engine wakes up and gives you plenty of performance. It's certainly welcome, but having so much power does seem slightly at odds with its focus on comfort and efficiency – it would certainly be no worse off if Audi shaved 100bhp from it.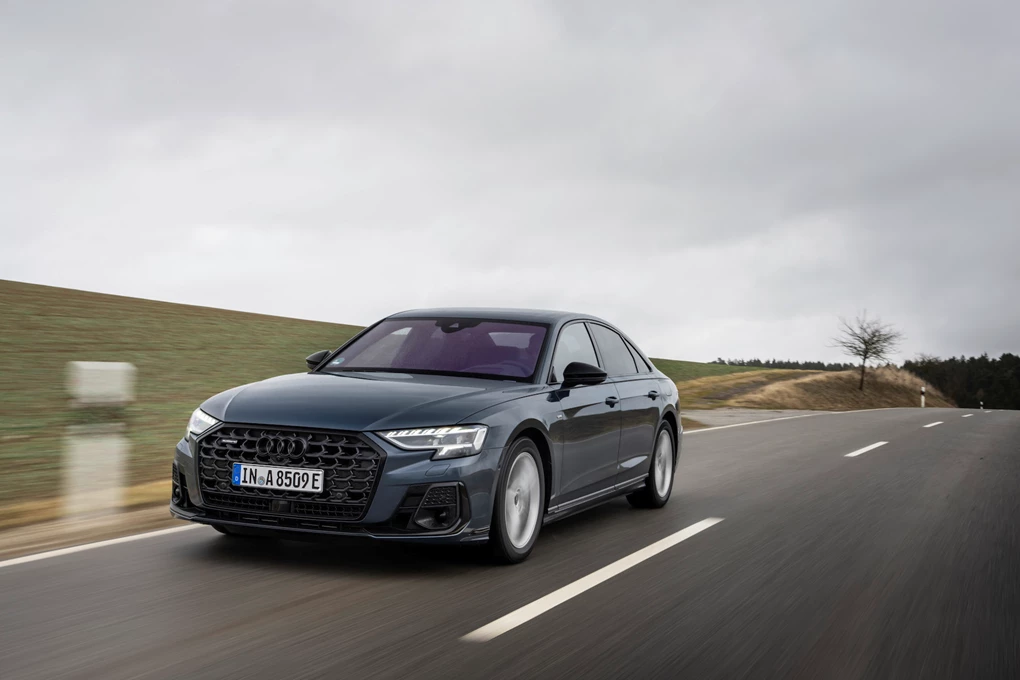 Interior 
The fourth-generation A8, which debuted in 2017, offered a supremely modern interior, and it's one that's hardly changed since. That said, it remains current, with its twin touchscreens – one for the main infotainment and another for the climate settings – giving the cabin a very modern feel, while the quality is generally top-notch. There are too many gloss black plastics for our liking, though. 
But the best place to be in the A8 is in the back seats. Our test car wasn't even the extended 'L' model, and still offered a vast amount of room, while there are a whole range of features for passengers to entertain themselves with (dependent on trim level). These include electric and massaging seats, their own touchscreens and even electric blinds for extra privacy.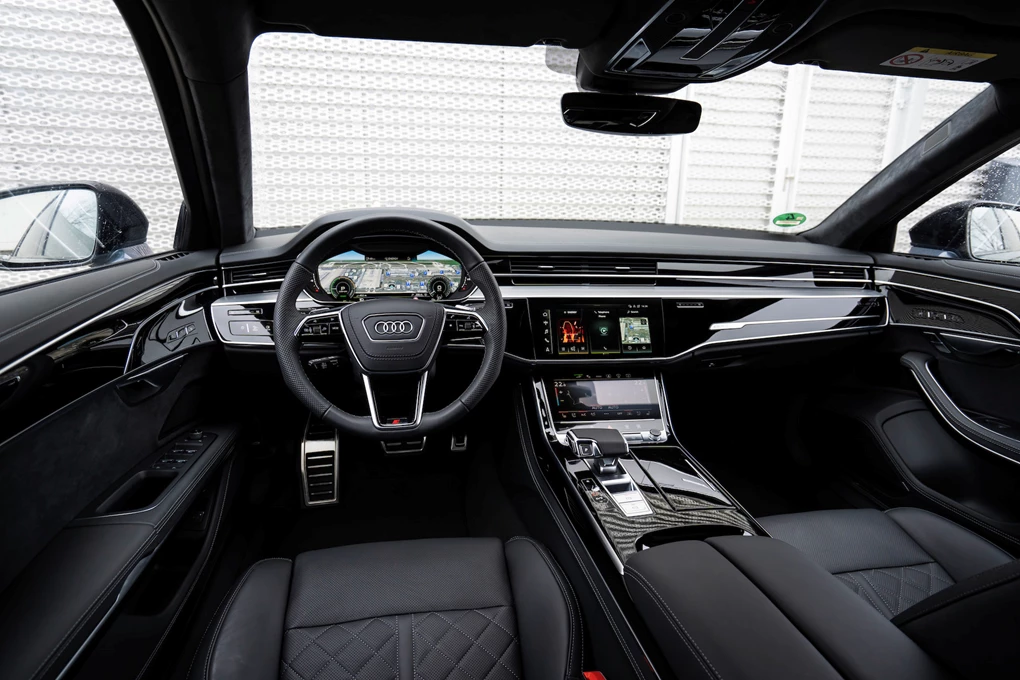 Equipment
As Audi's flagship luxury car, you'd expect to get plenty of equipment for your money, and it certainly doesn't disappoint. A long list of kit comes as standard, with Sport versions coming with full leather upholstery, electric and heated seats in the front, a head-up display and power-closing doors. 
If you want something a bit sportier to look at, the S line brings larger 20-inch alloy wheels (up from 18s) and a more stylish body kit. Up next, the Black Edition gets darkened styling with its black 20-inch Audi Sport alloy wheels, black exterior styling package and piano black interior inlays. 
At the top of the range, the Vorprung is packed with equipment, such as large 21-inch alloy wheels, dynamic all-wheel steering, digital matrix LED headlights, a 17-speaker Bang & Olufsen sound system and massaging seats.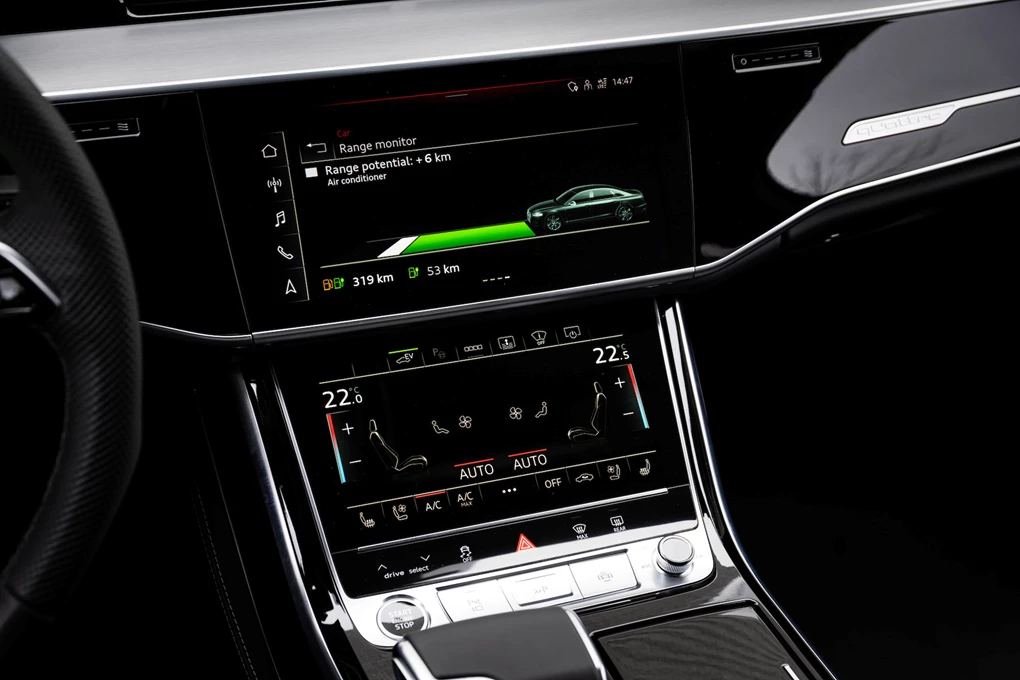 Cost
Unsurprisingly, the A8 doesn't come cheap. Versions start from £74,985 for the diesel, or £77,060 for the petrol. 
The plug-in hybrid does command quite a premium – starting from £86,960, rising to just shy of £100,000 in top-spec trims. It's certainly a lot of money, and may be hard to justify over the regular petrol or diesel, even at this price point.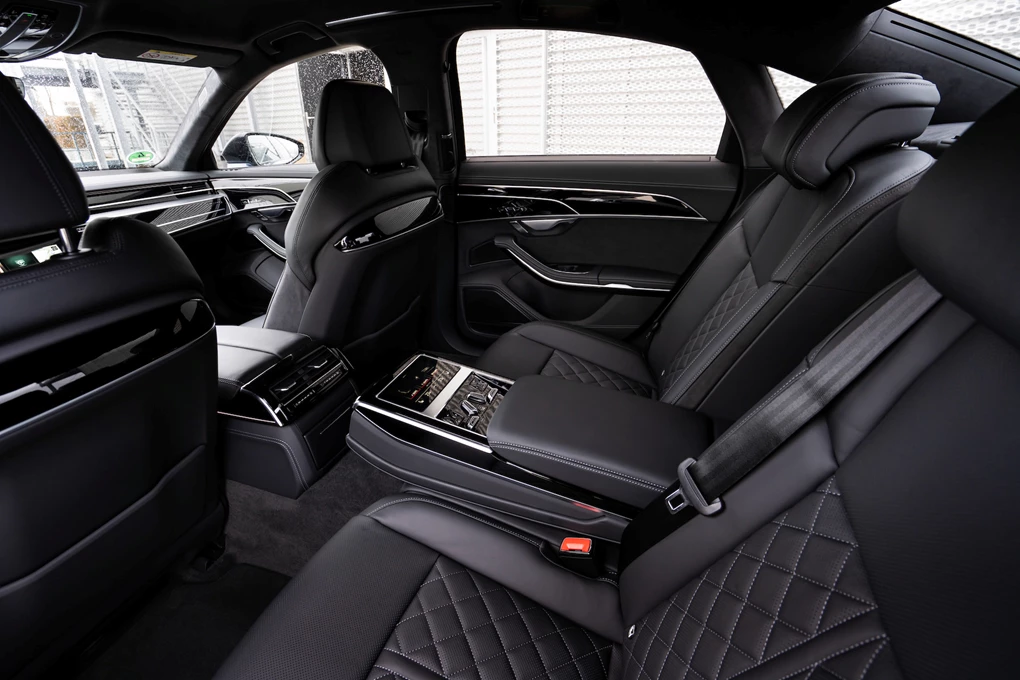 Verdict
A good luxury car needs to feel special, while offering exceptional comfort and refinement, and the Audi A8 continues to do just that. This plug-in hybrid is also a great addition, offering impressive efficiency and pace if required. 
The only slight issue with this Audi A8 update is that it maybe just doesn't go far enough – particularly next to a brand-new Mercedes S-Class and upcoming new BMW 7 Series. That said, for the time being, the A8 remains an outstanding luxury saloon. 
Enquire on a new Audi A8