Introduction
With SUVs proving so popular it's no big surprise that manufacturers are choosing this body style as the basis to launch their first electric models. 
That was definitely the case for Audi, which has had plenty of success with its e-tron EV since its introduction in 2019. And not content on just having the single bodystyle of this appealing model, this German manufacturer has developed a further niche to create a 'coupe' derivative of it – the Sportback.
Using a name that was first used on its hatchbacks - but is increasingly being used for its sleeker-styled models - the Sportback offers a sloping roofline, and to our eyes at least, is more stylish than the standard car. 
Aside from that, though, this new derivative gets the same powertrain and cutting-edge tech as the standard SUV. But which should you go for? Let's take a look.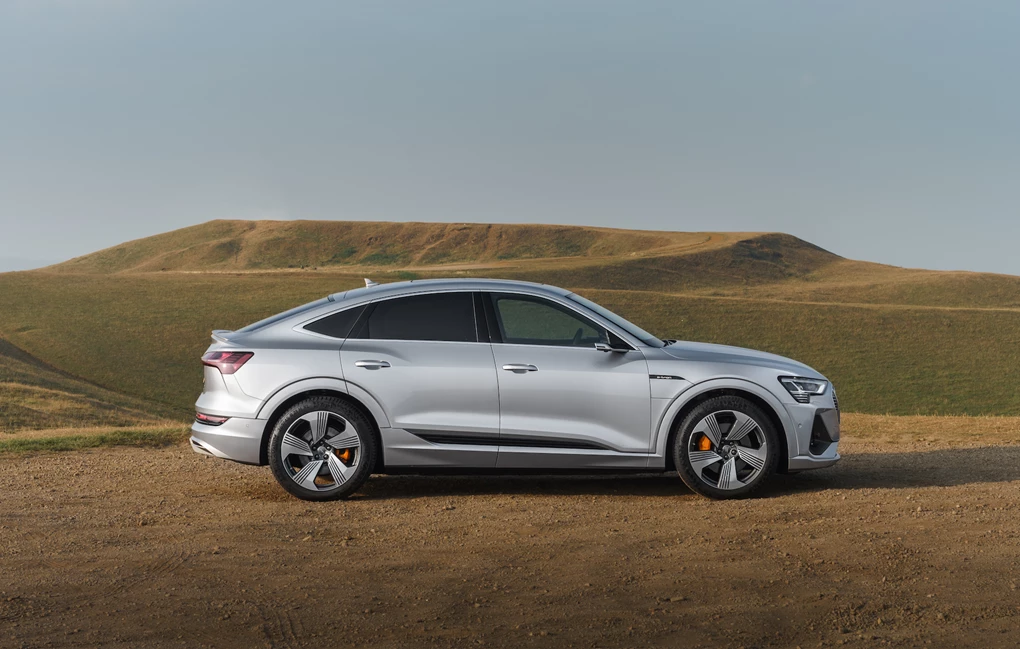 Performance
Like the standard e-tron, the Sportback gets a choice of two powertrains – the '50 Quattro' and the '55 Quattro'. 
Let's begin with the 50, which uses electric motors producing 310bhp and 540Nm of torque, allowing for a 0-60mph time of 6.8 seconds. It doesn't have the best range, though, with Audi claiming between 180 and 192 miles. 
The 55 Quattro's longer range makes it the most appealing, with Audi claiming it can travel between 233 and 247 miles on a charge, thanks to its larger 96kWh battery. It's also more powerful, producing 402bhp and 664Nm of torque, though because of the battery's additional weight, it's not actually much quicker. 
Equipped with 150kW rapid charging, an 80 per cent charge can be equipped in as little as half an hour using the quickest charge, though it'll take a hefty 14 hours with a home wallbox.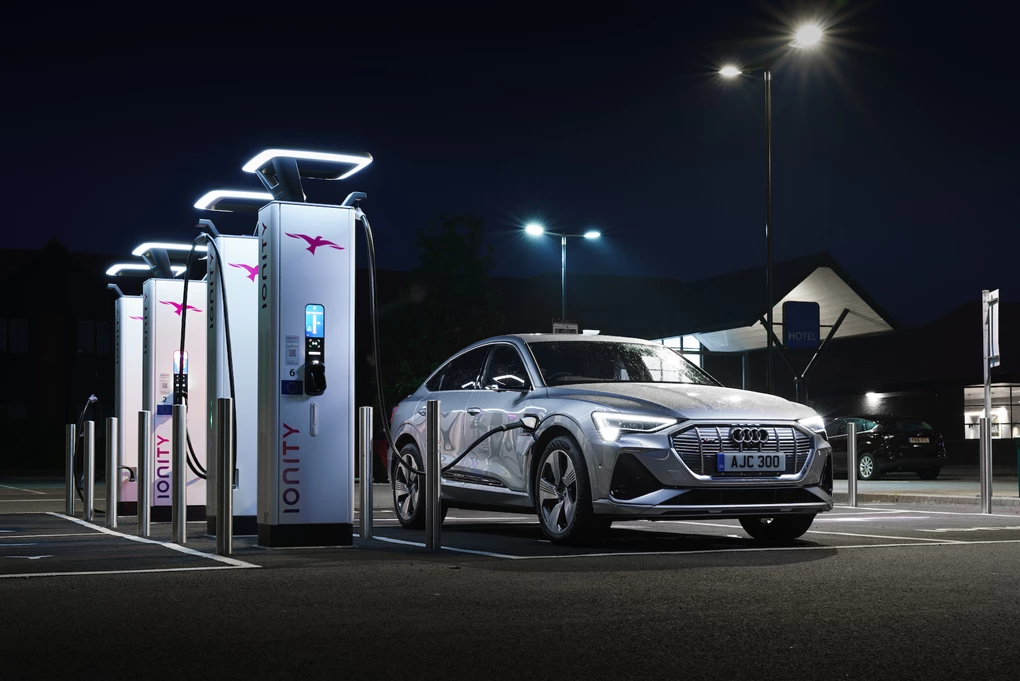 Ride and handling
The refinement is what strikes you as the most impressive here, with little whine from the electric motors and particularly hushed road and wind noise. And though the performance stats on paper might not shake the world, the responsiveness from the electric motors makes this big SUV feel quicker than the figures suggest. 
It's not as involving to drive as a Jaguar I-Pace, but it's comfortable and easy to drive, regardless of whether that's around town or on a motorway. The only real disadvantage here is that the sloping roofline impacts rear visibility, though it's by no means dreadful.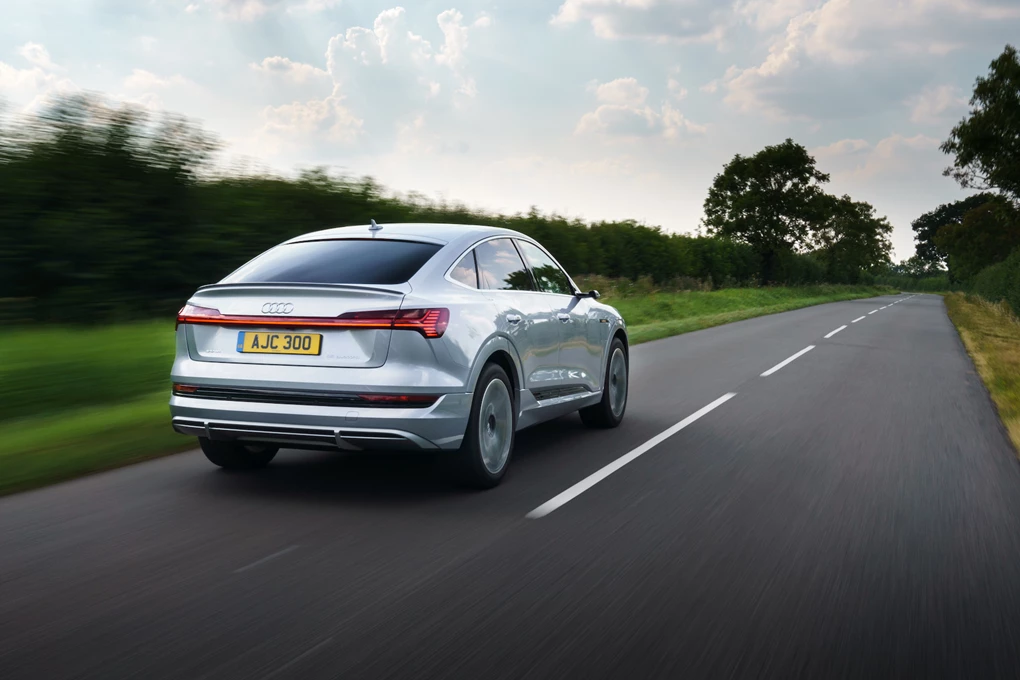 Interior and equipment
The techy feel of this EV also carries through the interior, which is bursting with digitalisation – including a brilliant digital dials system, a main touchscreen and a lower screen that controls the climate settings. It certainly helps it to feel modern, while the quality throughout is superb and easily beats rivals in this respect. 
As you'd expect given the sloping roofline, though, this Sportback isn't quite so practical as the standard model. The boot space drops from 660 litres to a still-impressive 615 litres, while rear headroom is marginally compromised. That said, it remains a very practical choice, and you're unlikely to ever find it roomy enough in day-to-day use. 
The trim levels also get a shake up for the Sportback, too, with the lower specs not being offered on this sleeker model, and the choice consisting of S line, a Launch Edition and Vorsprung. 
You're unlikely to be disappointed when it comes to standard kit, as the S line feels far from entry level with its adaptive air suspension, 21-inch alloy wheels, Matrix LED headlights and electric leather seats, to name but a few features. 
Launch Edition, however, adds revised 21-inch alloys, a panoramic sunroof, a black styling kit and additional safety kit. You also get the e-tron's space age 'virtual door mirrors', which use cameras to relay images back into the interior. They are a bit of gimmicky, however, and not particularly intuitive to use. 
Right at the top of the range, the Vorsprung gets all the kit you could wish for, such as digital Matrix LED headlights, a head-up display and an extended leather package.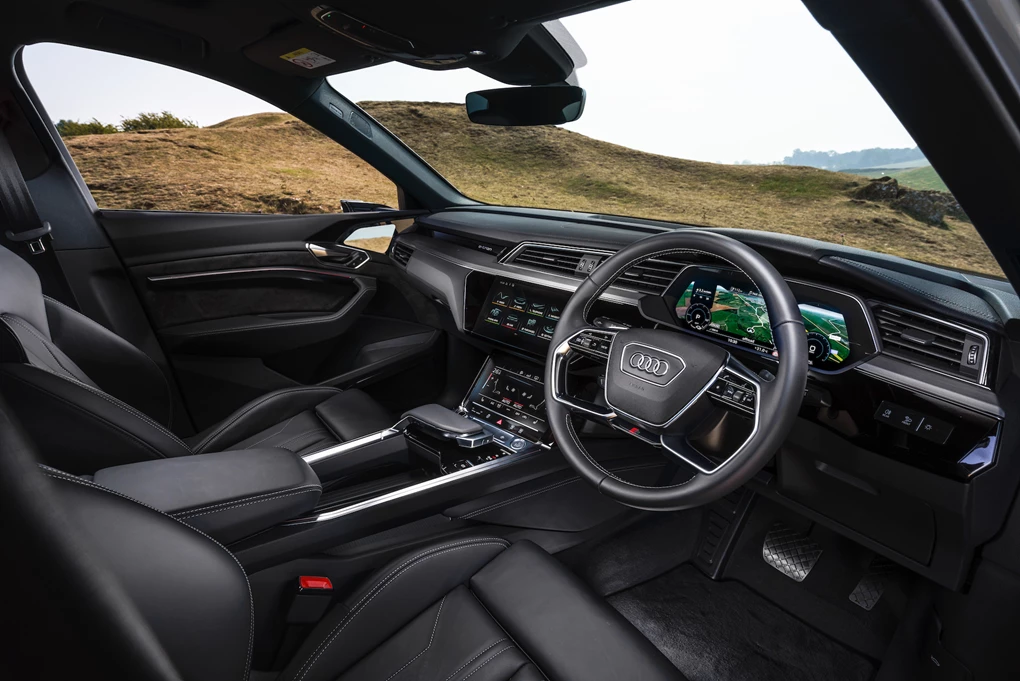 Cost
All this luxury does, unsurprisingly, come at a rather steep price, with models starting from a snippet under £70,000, and it works out around £2,000 more than the standard e-tron. That might seem quite a lot for just a revised roofline, but the cost will be easily swallowed when it comes to monthly payments. 
That said, with the longer-ranged '55' model costing £80,000 and the flagship version costing £95,000, it's a very expensive way of going electric.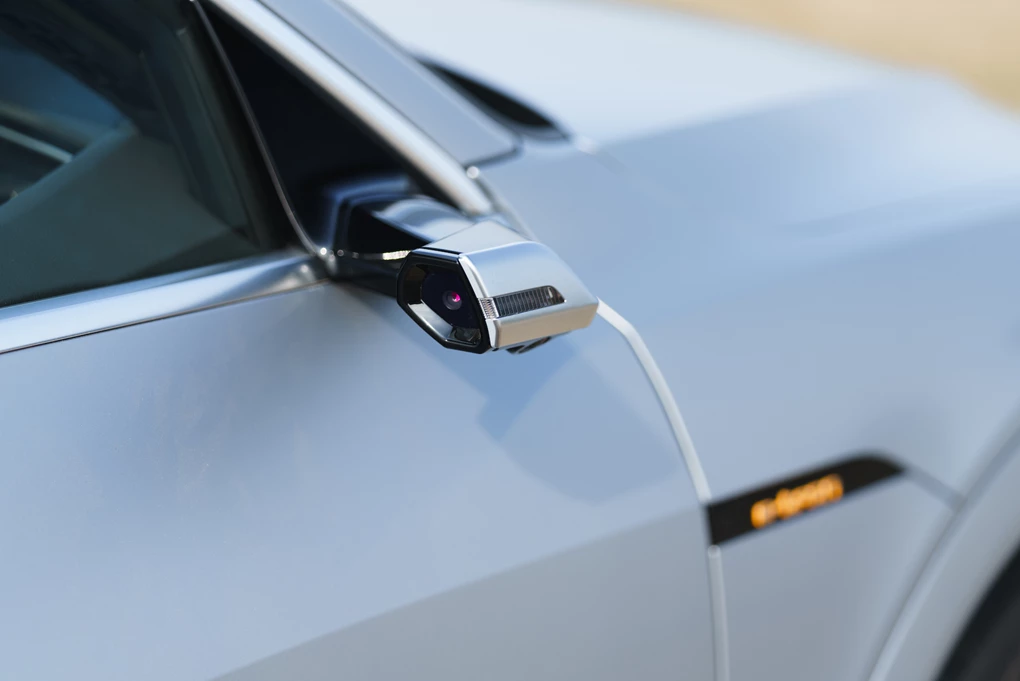 Verdict
As with any 'coupe'-style SUV, on paper it's hard to justify as it's more expensive but less practical. However, the e-tron Sportback is undoubtedly one of the most appealing as it remains hugely spacious but also impressively luxurious and brimmed with technology. 
Ultimately it retains all the same traits – and slight weaknesses – of the regular e-tron, so really the choice between the two models is which you prefer the look of. We certainly reckon the extra glamour of the Sportback easily justifies the £2,000 extra.
Enquire on a new Audi e-tron Sportback