Introduction
Audi's performance division has been on something of a hot streak lately. The impressive RS Q8 SUV was introduced at the back end of 2019, and the remarkable RS 6 Avant has just followed on from that.
Now it's the turn of the smaller RS 4 Avant to enter the spotlight. Audi has given a bit of a refresh to the estate car - and when we say 'bit' we really mean that - but changes are noticeable and noteworthy.
A revised look comes to the car to bring it more in line with the firm's other offerings, while interior improvements aim to keep the car up to date with rivals. Its engine remains untouched however, although the eight-speed automatic gearbox has seen some light fettling for better shifting.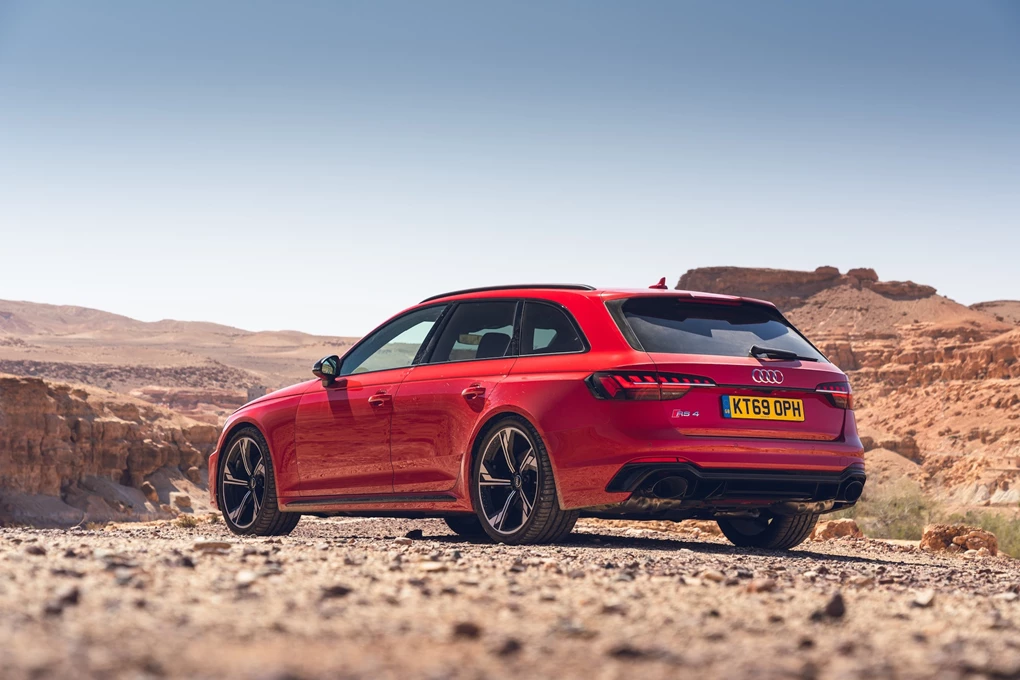 Performance
Audi has opted not to mess with the 2.9-litre twin-turbocharged V6 under the bonnet of the RS4, meaning it still sends 444bhp and 600Nm of torque to all four wheels via a slightly-tweaked eight-speed automatic gearbox.
As a result, 0-60mph is covered in 3.8 seconds with an electronically-limited 155mph top speed possible. Audi also claims the can will return 29.1mpg and emit 210g/km in CO2.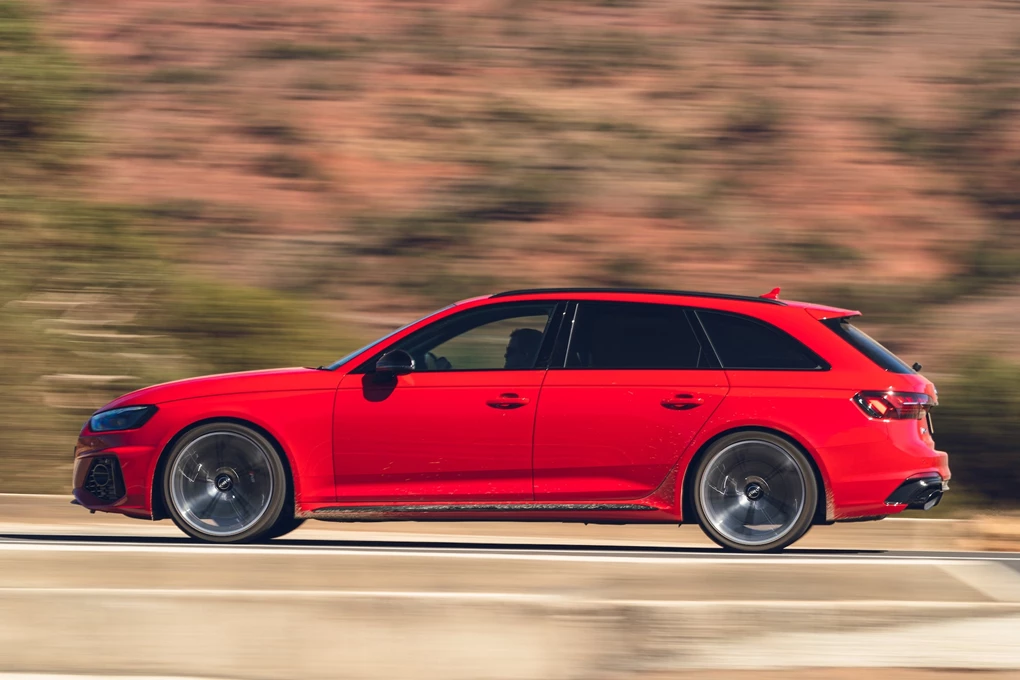 Ride & Handling 
With mechanical alterations very limited, the core driving experience of the Audi RS 4 is practically the same and for that we're very happy. It maintains its inherent lightness which allows for minimal fuss in hard corner, though if you cook it a little hot into a corner with a little trail braking it can be keen to get its tail out.
Even though this is a car capable of serious performance, its impressively comfortable too. Adaptive dampers fitted to our test car worked well to absorb uneven road surfaces and provide impressive levelness to the ride, while cabin noise is pretty limited too.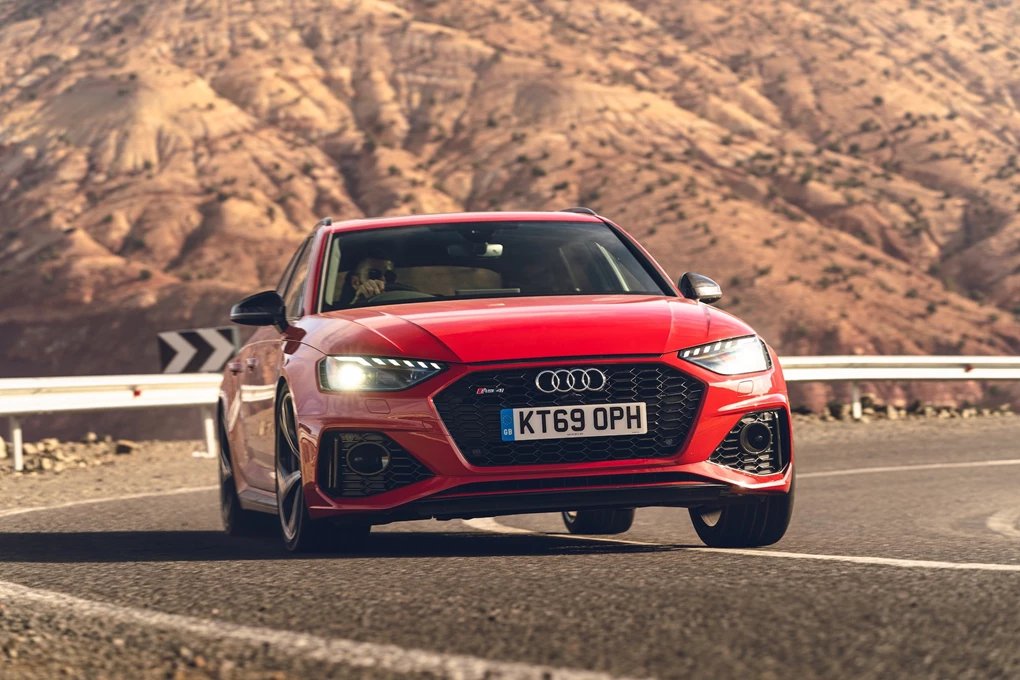 Interior & Equipment
Changes are again pretty limited inside the car, though certainly effective. A new infotainment system has been shoehorned in and, though it's certainly an improvement, it isn't as well integrated as that in completely new Audi models.
Fit-and-finish continues to be excellent though, while the same sports seats as before feature with just as much support and comfort. Its boot capacity is unaltered at 495 litres.
Unsurprisingly as the range-topper in the A4 range, the RS 4 is generously equipped. Along with that new 10.1-inch infotainment display, Audi's Virtual Cockpit digital instrument cluster, Matrix LED headlights and 19-inch alloy wheels are all included.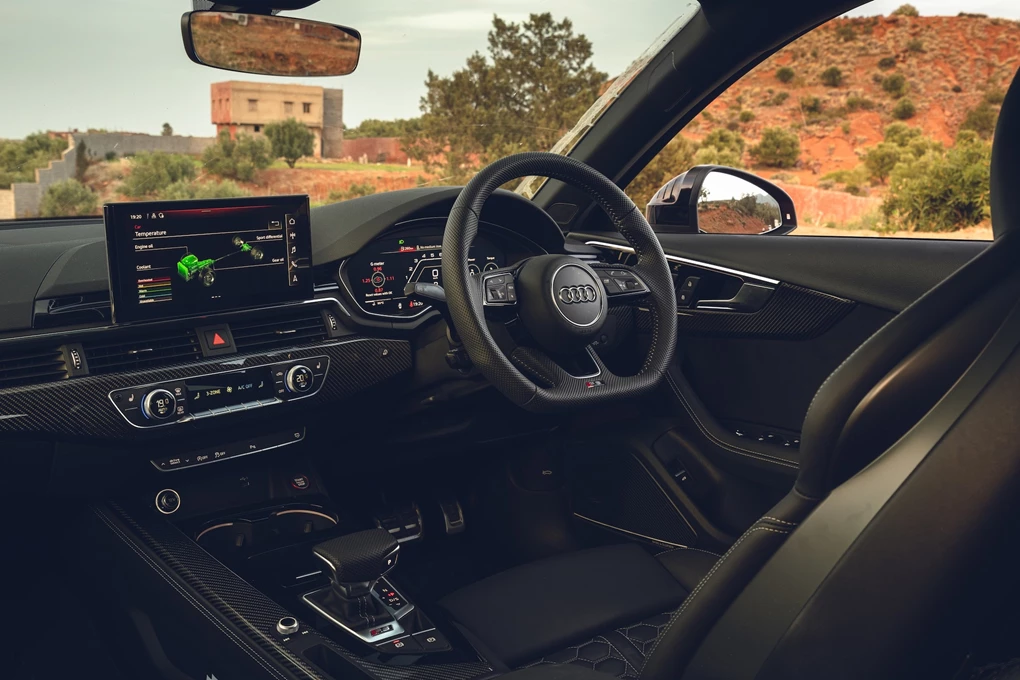 Cost
Our Audi RS 4 Avant test car weighed in at £64,600, putting it in a price bracket that's about right for a high-performance estate car. Its 29.1mpg fuel returns claim is pretty reasonable too considering the immense levels of performance on offer here.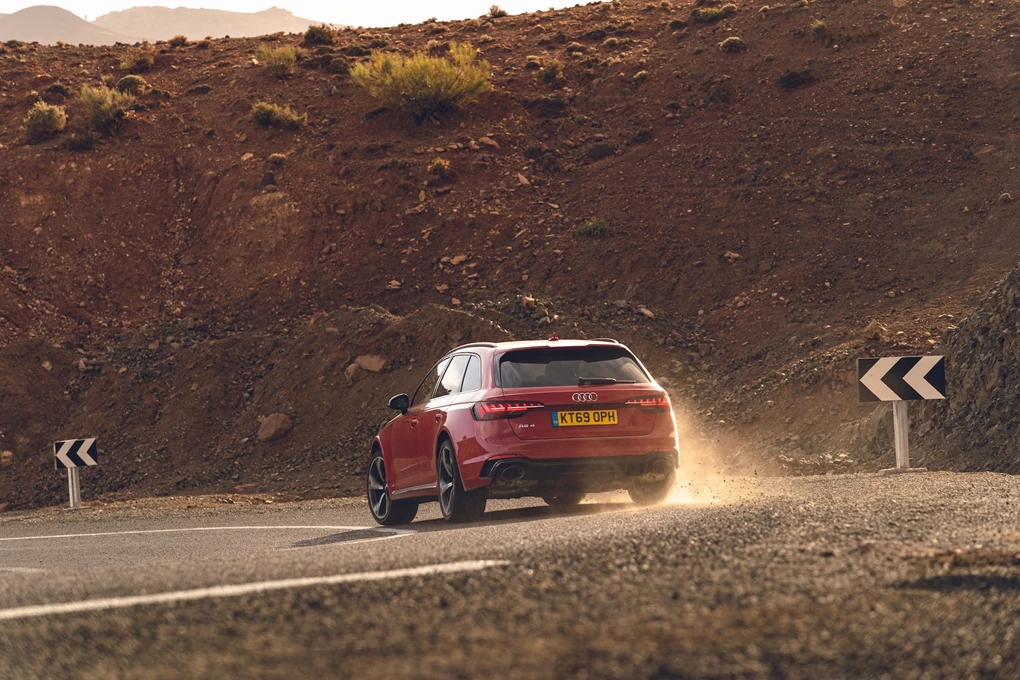 Verdict
Though changes are minor, the refreshed Audi RS 4 Avant remains one of the best performance estate cars on sale.
Its new look has sweetened the deal if anything, and there are very few cars that can offer such impressive power and everyday usability in one package. Its interior may be slightly outdated still despite updates, but this is still a car that's guaranteed to put a smile on your face.