Introduction
In Audi's RS line-up, it's always been the RS 4 and RS 6 that have dominated – stealing the thunder from even within the German firm's own range. And one of those such models is the RS 7 – a car that shares plenty in common with the RS 6, but has always played a slightly undercover role.
And here is the latest all-new model for a car that's only in its second generation. It looks meaner than ever, while both power and torque are up. It also benefits from the latest mild-hybrid technology that now features in the majority of performance Audis while the interior has been treated heavily – incorporating far more tech than ever before. A much meatier styling kit also gives the RS 7 some serious presence.
So, is it time for the RS 7 to come out of the shadows, and steal the limelight?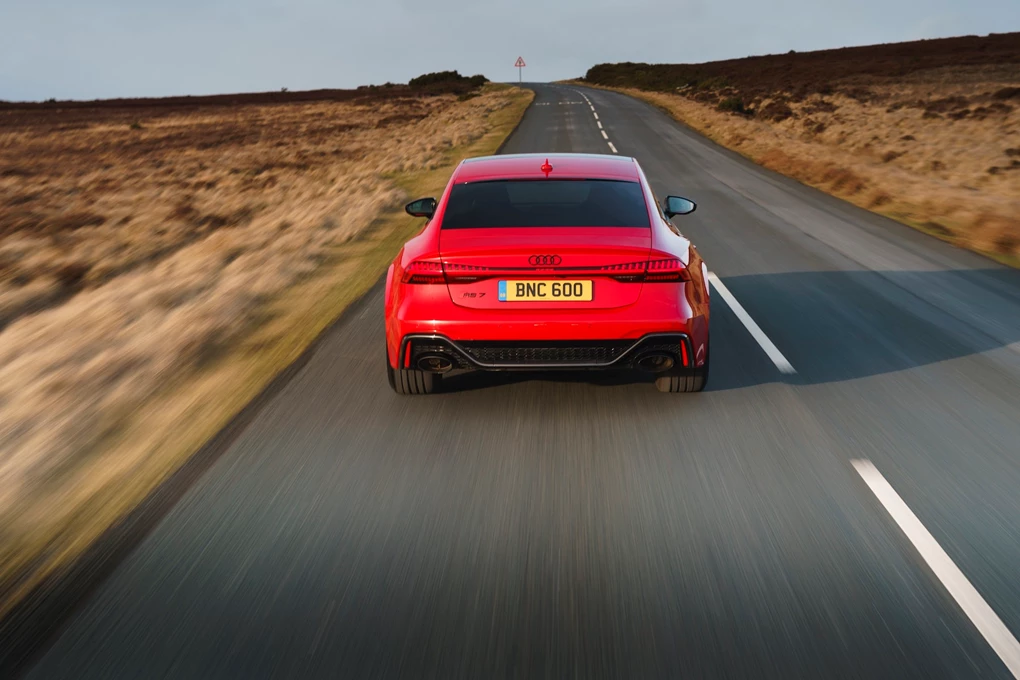 Performance
Just like the RS 6, the RS 7 utilises a 4.0-litre twin-turbocharged V8. It's the exact same capacity as before, but power has increased by 38bhp to 592bhp, and torque by 100Nm to 800Nm. It means that 0-60mph now takes just 3.4 seconds (three tenths quicker than before), and flat-out you'll be doing 155mph, or 174mph in Launch Edition cars with the speed limiter raised. This can increase to 189mph for cars fitted with the pricey carbon-ceramic brakes.
An eight-speed automatic transmission delivers power to all four wheels, while a 48-volt mild-hybrid system aids efficiency and response. It's able to coast at speeds up to 99mph, while cylinder deactivation tech features as well. But don't be fooled into thinking this will be a cheap model to run – Audi claims it will return 22.2mpg, along with CO2 emissions of 261g/km.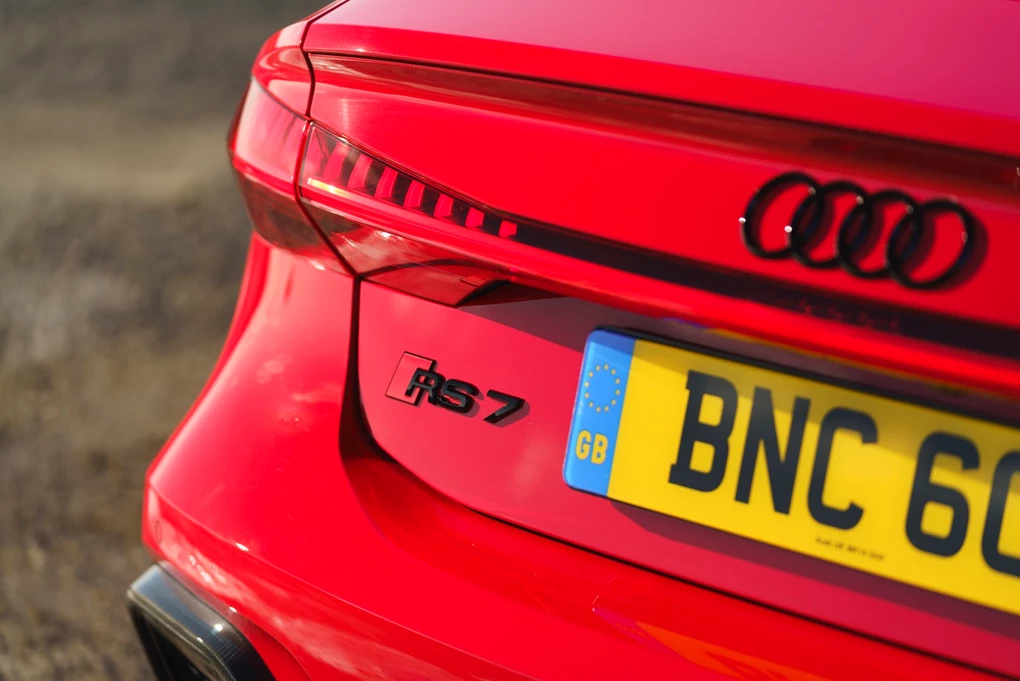 Ride and handling
The wonderful engine absolutely dominates the RS 7 experience, and the speed it can accelerate out of a corner is savage. It means corners come around rather quickly, and while you can continue with that speed through the apex, the model's weight is rather noticeable.
The four-wheel steering makes it far more agile than you might expect, too, and really helps when negotiating tight corners, as well as making it far easier to manoeuvre where space is at a premium. One of our only gripes with the way it drives, though, is that the ride on our test car with 21-inch alloy wheels was just too firm – even on smoother surfaces. It's a shame that Audi doesn't offer the option of smaller wheels.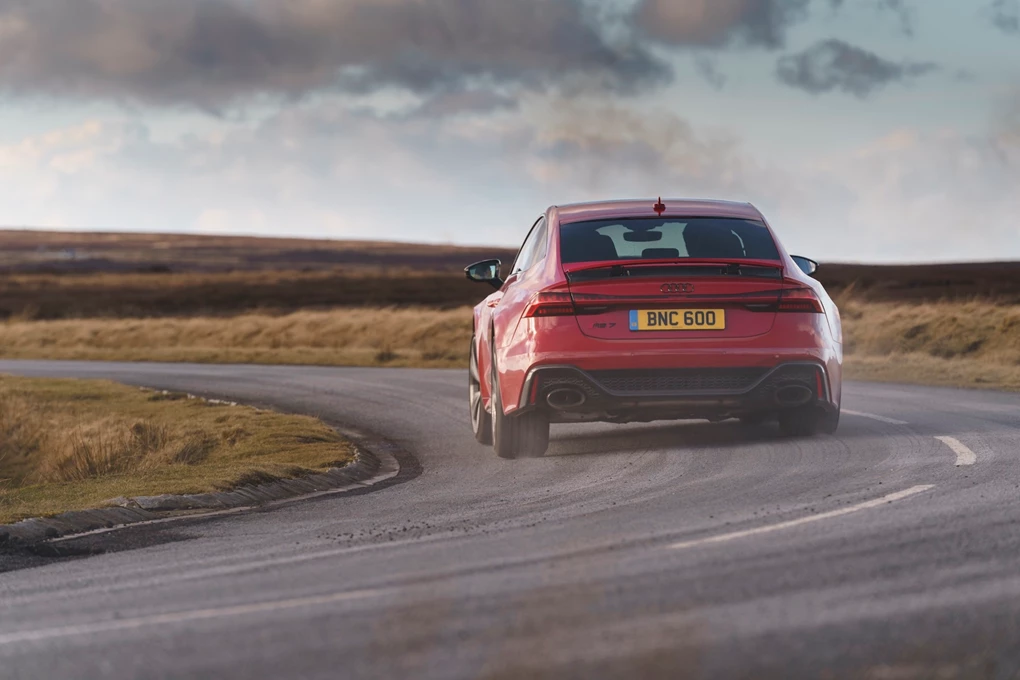 Interior and equipment
All of the bells and whistles expected from Audis of the higher echelons make their way onto the RS 7 – unsurprising given its high list price.
It features two touchscreens for the infotainment, completely digital dials, and the material quality is superb across the cabin – particularly with the leather and metal. Sporty touches to the infotainment and the figure-hugging sports seats also help to distinguish it from the regular A7.
Standard equipment is impressive, with a few highlights including HD Matrix LED headlights, 21-inch alloy wheels and full leather RS sports seats that are both heated and ventilated.
If you want a more aggressive look, there is the Carbon Black, which features huge 22-inch alloy wheels and a whole host of carbon inlays that adorn the interior and exterior. But it's the top-spec Vorsprung model that's the one to go for if you want the king RS 7 – adding RS sports adaptive suspension, a raised top speed and a panoramic sunroof to name but a few touches.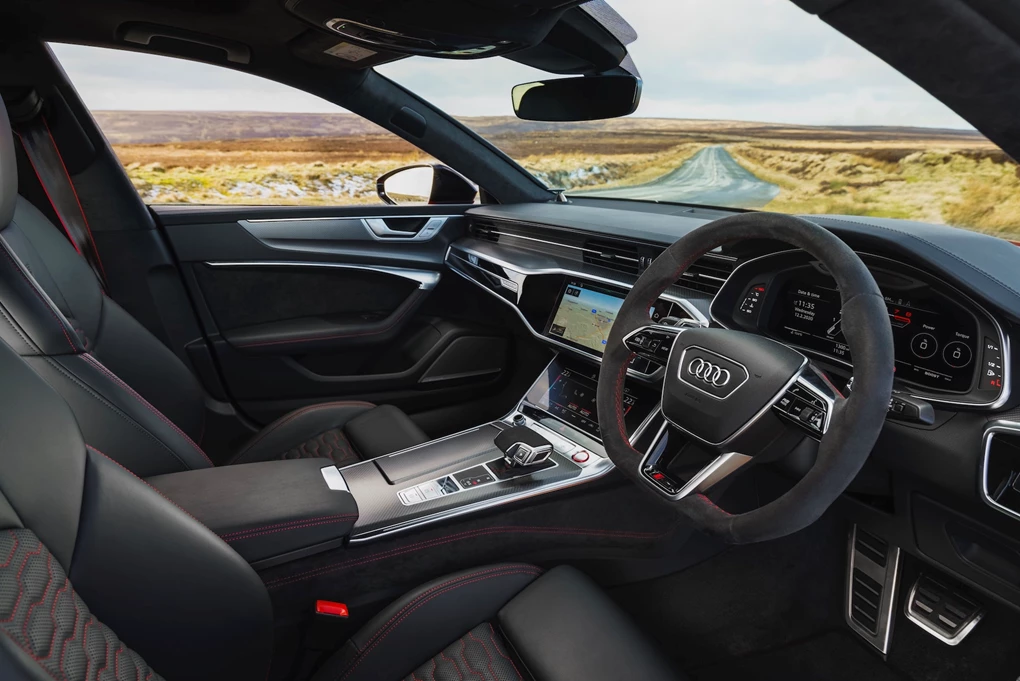 Cost
As the sportiest non-SUV RS model, the RS 7 commands quite the price tag, with the range costing from £97,050 – that's nearly £5,000 more than the RS 6.
There's no shying away that this will be an expensive car, and choosing a stop-spec model with options like carbon-ceramic brakes can quickly make the price ramp up – something that's particularly true with our test car and its hefty £138,725 price.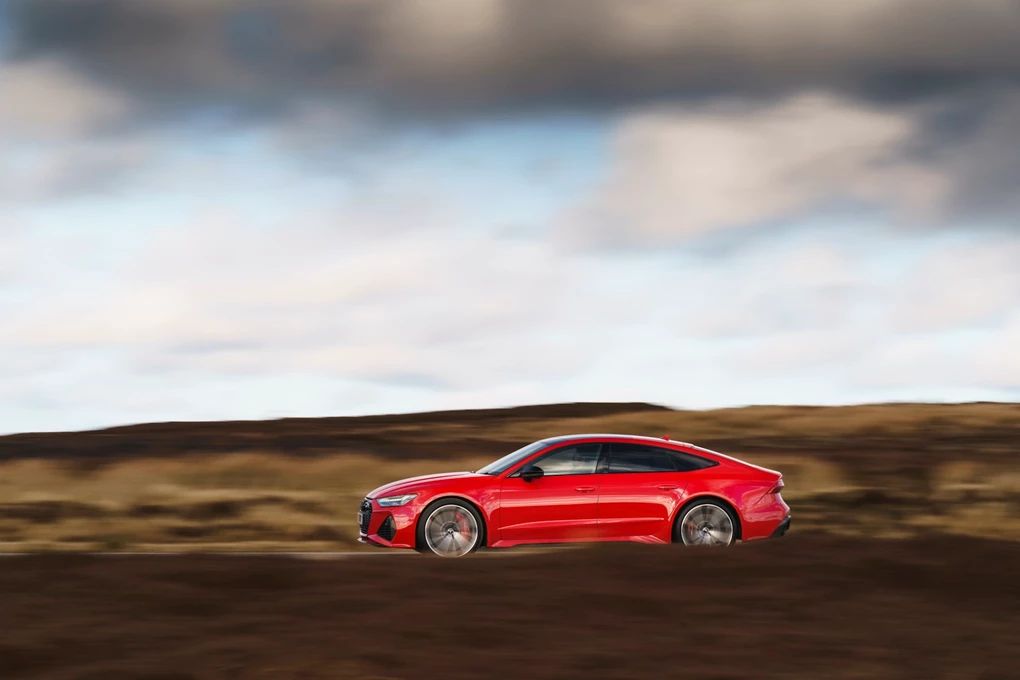 Verdict
Despite the RS 7's best efforts, it's a model that still lies in the shadows of the RS 6. That's really no fault of its own, it's just because the wagon offers a better mix of practicality and affordability than the model tested here.
However, if you're looking for a muscly, alternative performance car, the RS 7 is still a fantastic choice, aided by a brutish and thrilling driving experience, which is all you can ask of from a car of this calibre.