Introduction
The hot hatch world has changed hugely over the years. Not all that long ago, a 100bhp power figure was the norm, but today the majority are pushing upwards of 250bhp. 
But more recently there's been the arrival of 'super' hot hatches, which really turn up the performance stakes, and one key player here is the Audi RS3. Based on Audi's relatively sedate A3 hatchback and saloon, Audi squeezes a brilliant five-cylinder petrol engine under the bonnet (which we'll explore later), while a range of changes have been made to enhance the way it drives – a rear torque splitter being a particular highlight as it can allow power to be shifted between the rear wheels to improve agility. 
Like the standard A3, the RS3 gets a tech makeover on its interior and far bolder looks than before as well? But can the RS3 justify its positioning as a mega hatch? Let's get behind the wheel…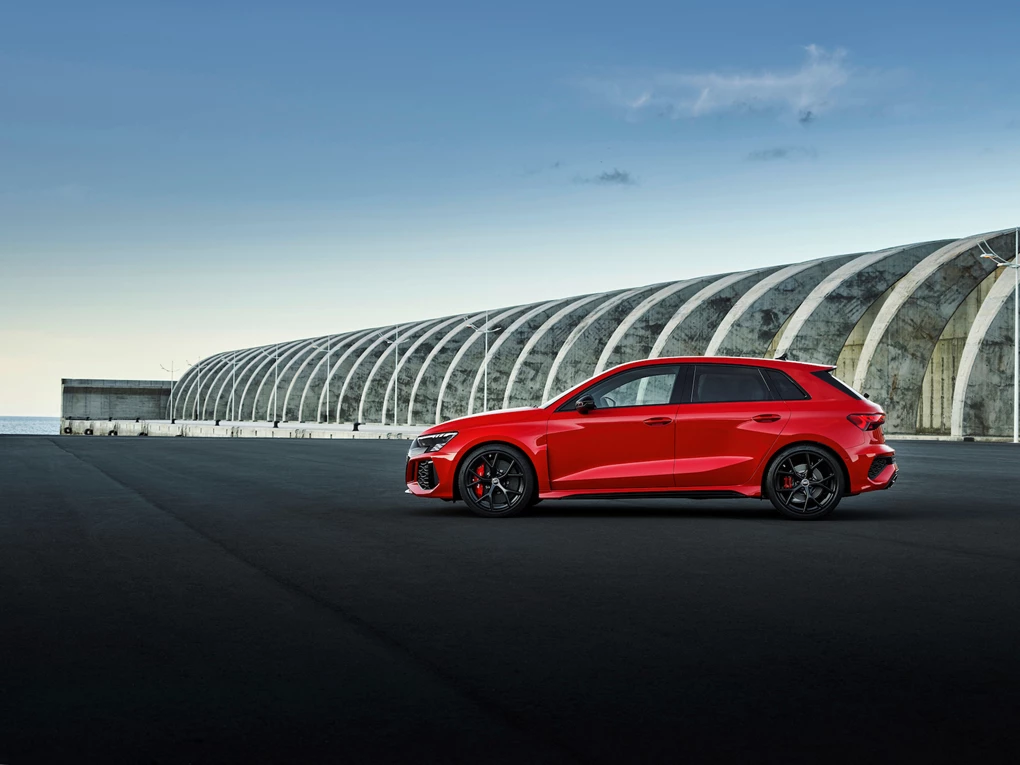 Performance
Audi has resisted the pressure to downsize engines with the RS3, and has stuck with its predecessor's characterful 2.5-litre five-cylinder engine, though a number of tweaks have been made to enhance its ability.
While the 394bhp power figure remains unchanged – though it's worth noting this is more than you get with a new Porsche 911 Carrera – it now kicks out 500Nm of torque (an extra 20Nm over the old car). Tweaks to the power delivery mean you get greater performance lower in the rev range, while combined with the superb quattro all-wheel-drive system, it can surge from 0-60mph in just 3.6 seconds. As standard it can hit a top speed of 155mph, though an optional RS Dynamic Pack will increase that to 180mph. Remember that's from a compact hatchback!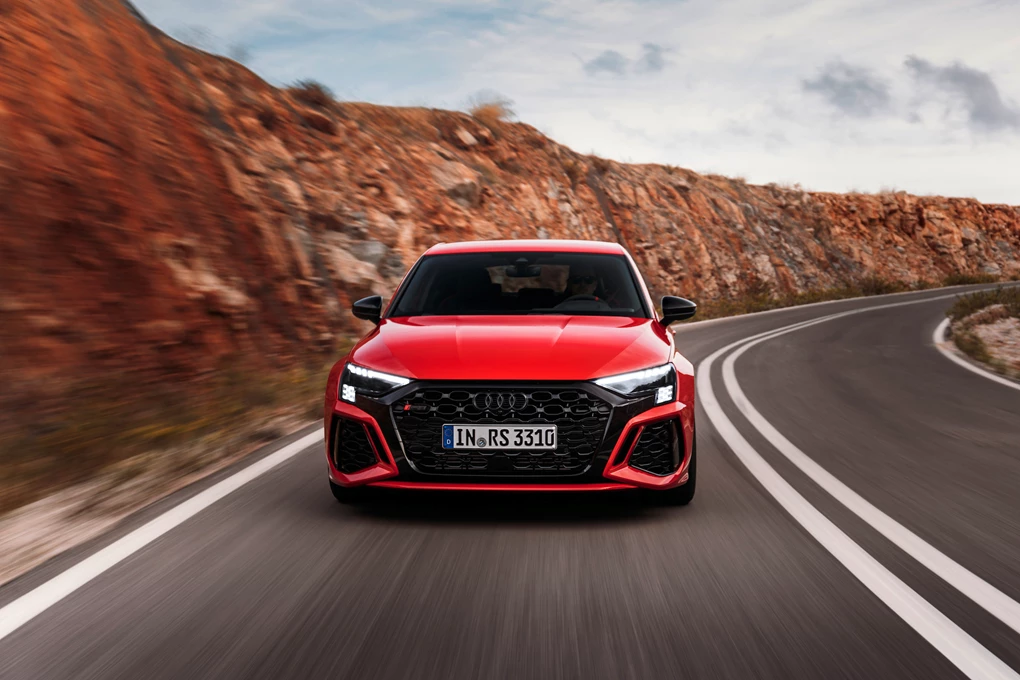 Ride and handling
The best hot hatches are those that can perfectly combine comfort and craziness and the RS3 gets off to a solid start. Its driving position is excellent, while for day-to-day driving, the normal; 'Comfort' setting makes this Audi impressively subdued. 
But when you want to turn up the heat, switch it to 'Dynamic' and the RS3 truly comes alive. That five-cylinder engine is sublime, packed with character and makes a great burbling soundtrack as well. It's also far sharper to drive than before, with much-improved handling that banishes the understeer you got with many predecessors. Much of this success can be placed in the rear torque splitter, and though it can take time to adjust to, once you trust the car to pull you around the corner, it really does handle superbly. 
For those wanting to take their cars on the track, a special driving mode helps to add even more liveliness and agility in this setting.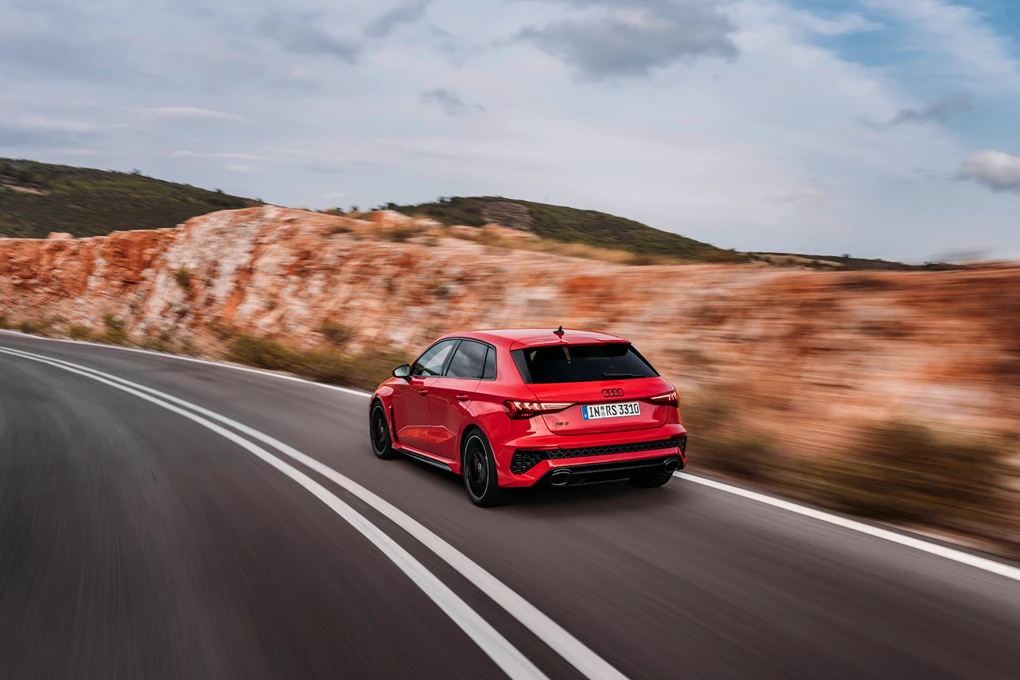 Interior and equipment
As the range-topping model in the A3 line-up, the RS3 is absolutely brimmed with technology and high-end materials, along with special RS-specific touches to help add extra flair. 
There's a large 10.1-inch touchscreen and a brilliant 12.3-inch digital instrument cluster as standard, both of which are superb to use, while Audi has kept some physical buttons that help to improve everyday usability. Sports seats are fitted as standard, and though you can have the air vents trimmed in the paint colour, these do start to look a bit tacky. 
In terms of equipment, all RS3 models get a generous amount of kit, as you might expect. The standard version, simply called 'RS3' features 19-inch alloy wheels, Nappa leather upholstery and a full suite of LED lighting. 
Up next is the Carbon Black, which adds blacked-out styling on top of an RS sports exhaust and Matrix LED headlights. At the top of the line-up is the Vorsprung, which comes brimmed with features, adding a Bang & Olufsen premium sound system, adaptive suspension, a raised top speed and a panoramic sunroof to name just a few features.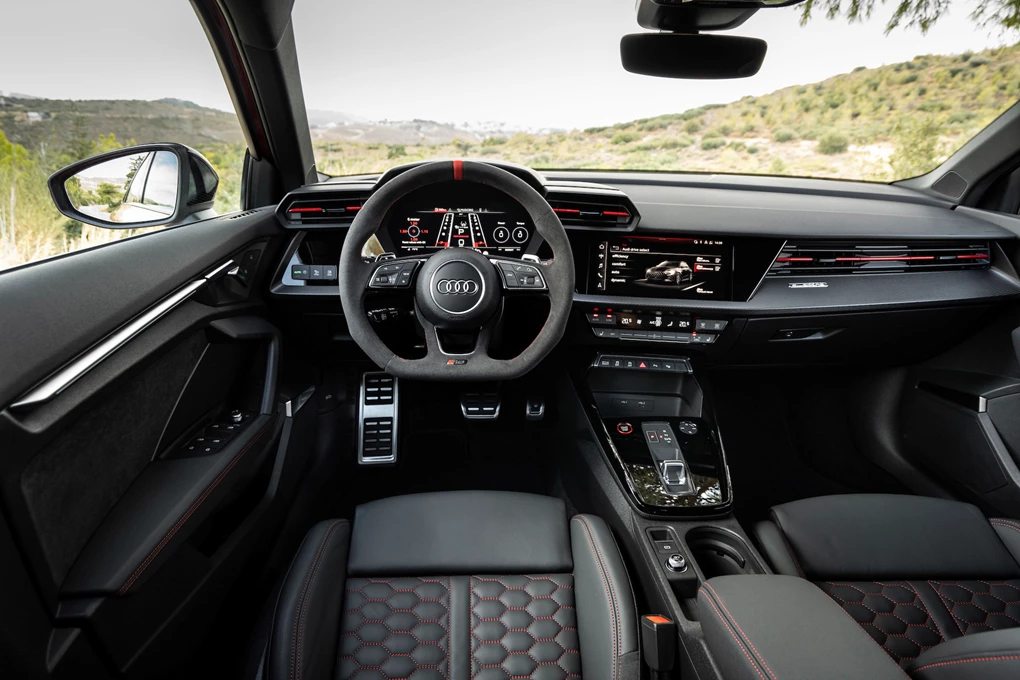 Cost
Unsurprisingly a model with this level of performance doesn't come cheap. With prices starting from £50,900, it's one of the most expensive hot hatches ever made, and firmly one reserved for those with deep pockets. 
It is worth considering the level of performance, quality and driving thrills on offer, though, but be careful of ticking too many optional extras as an RS3 can quite easily cost upwards of £60,000…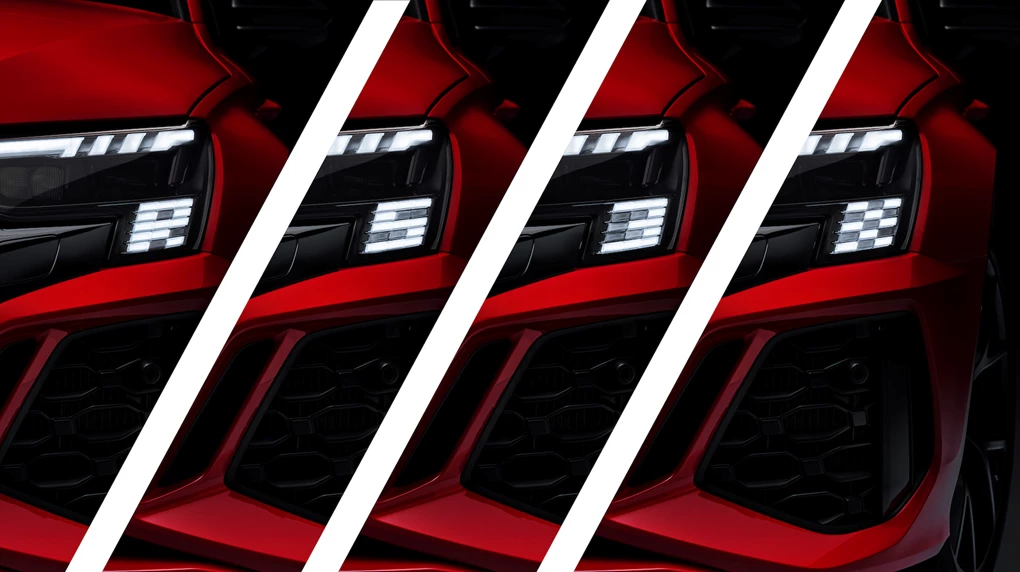 Verdict
Audi is really on to a winner with this latest RS3. It combines all the elements we've loved from previous cars – the engine, performance and quality – and combines that with added agility and fun. 
Granted, it comes at a rather eye-watering price, but if you want the pinnacle of hot hatches, they don't get much better than this.