Introduction
The A3 Saloon might seem a bit of an oddity in the Audi range. If you want an A3, buyers are usually after a hatchback. And for a saloon, the A4 has always proved to be the 'go to' choice.
But despite reservations, the A3 Saloon has proven to be a popular model, and has slotted neatly into the German firm's range. None more so than the hottest A3 – the RS 3 Saloon. Particularly as if you want an RS4, the only option is to have it as an estate.
The RS3 Saloon launched in 2017 at the same time as the facelifted A3, and this latest update is as subtle as they come.
To meet emissions regulations until at least 2021, the engine gains a petrol particulate filter. There's also a new range-topping trim called the 'Audi Sport Edition', which adds a black styling pack and 19-inch alloy wheels on the outside, and sports seats, carbon inlays and a panoramic glass roof inside. A sports exhaust is also included standard on this grade.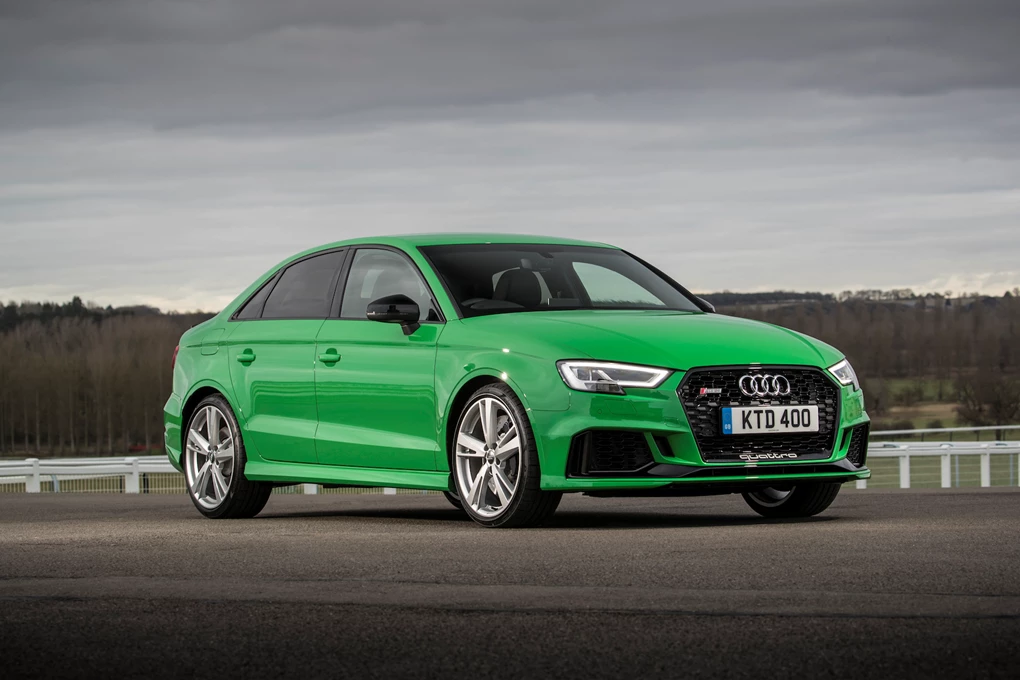 Performance
Using the same engine as the TT RS coupe, the RS3's 2.5-litre turbocharged five-cylinder petrol engine is one of the best on sale today. And any concerns that the petrol particulate filter might numb performance soon disappear once you put your foot down.
There's only a moment's delay when it comes to pressing the accelerator and – quite unusually for a turbocharged engine – the RS3 delivers its biggest kick at higher revs.
Thanks to 395bhp and 408Nm of torque, this is about as powerful as hot hatches come, and the performance is an equal match for nearly any high-performance sports car. The RS3 Saloon's performance figures are the same as the hatchback, too, meaning 60mph is hit in just 4.1 seconds, and with the speed limiter removed (an option from the factory) a top speed of 174mph canbe reached.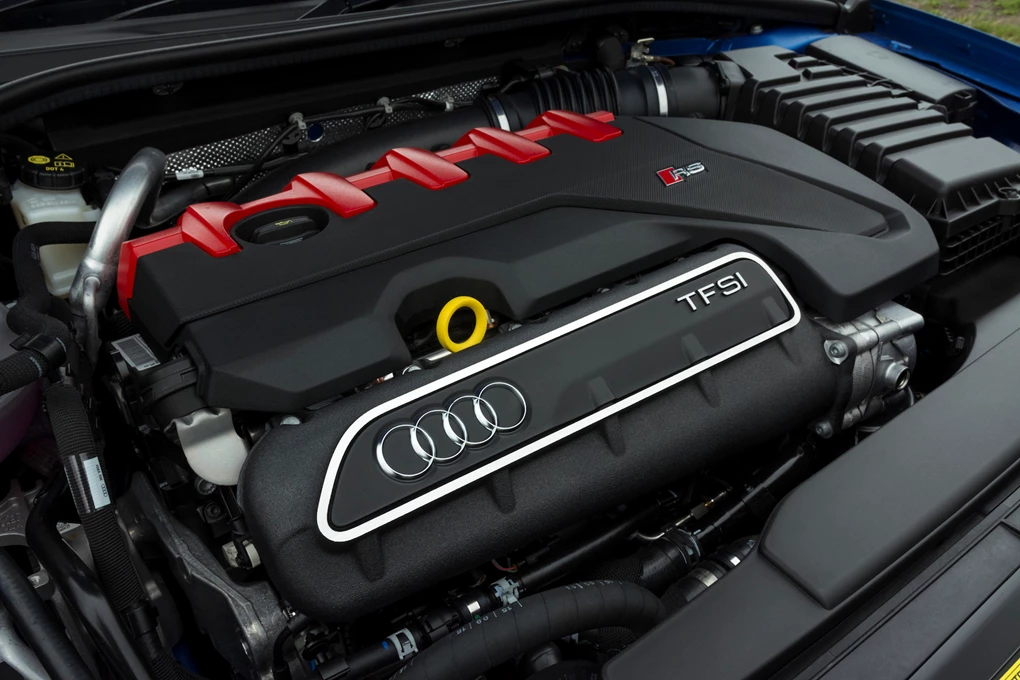 Ride and handing
The RS3 has always been a model known for its sensational straight-line performance, with the Quattro all-wheel-drive delivering awesome grip.
But over the years, the RS3 has earned a reputation for its sterling cornering ability, with the latest Saloon feeling even more agile in the bends and less likely to understeer – not that the hatchback ever feels unstable.
It's the exiting from corners where the RS3 feels at its best, as it encourages you to put your foot down earlier and earlier, with (what feels like) unlimited grip levels, even in damper weather.
See Available RS 3 deals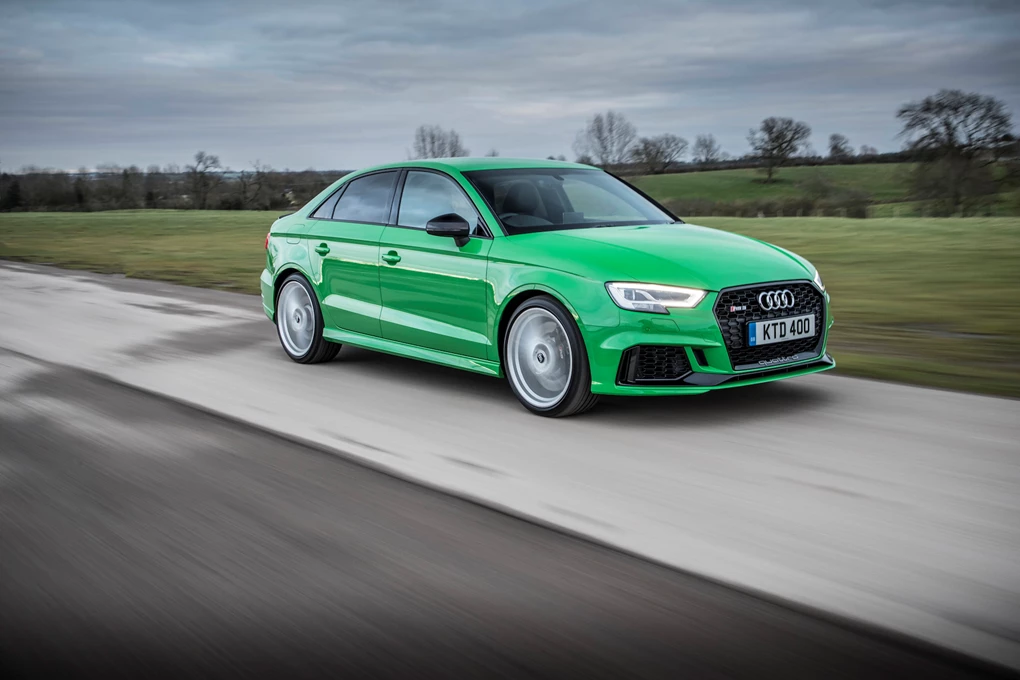 Interior and equipment
As is typical from the Audi brand, its cars' interiors feel a notch above the rest. The standard A3 already offers class-leading quality, but that has been turned up further with the RS3.
Sporty elements, such as a flat-bottomed steering wheel wrapped in Alcantara, leather seats and a Digital Cockpit are all included as standard, with a good number of RS badges being used throughout.
Standard equipment on the RS3 is superb, with 19-inch alloy wheels, LED lights and an RS styling pack being included, alongside a seven-inch infotainment screen, parking assistance and dual-zone climate control.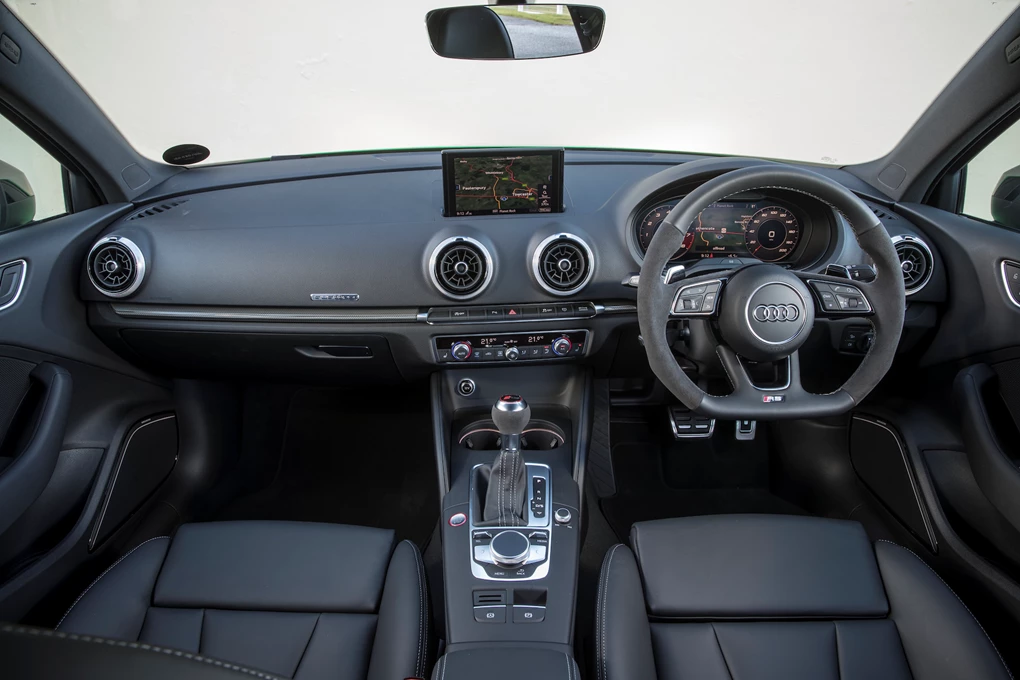 Cost
All this performance and luxury unfortunately comes at a price, and it's quite a steep one at first glance. The standard RS3 Saloon costs £47,285, while the Audi Sport Edition costs £4,000 extra, and tips the scales over £50,000. That's a huge chunk of money, but with the RS you do get something that could genuinely rival entry-level supercars for performance.
It could also be a touch costly to run, with Audi claiming fuel economy figures of 29.7mpg and CO2 emissions of 194g/km.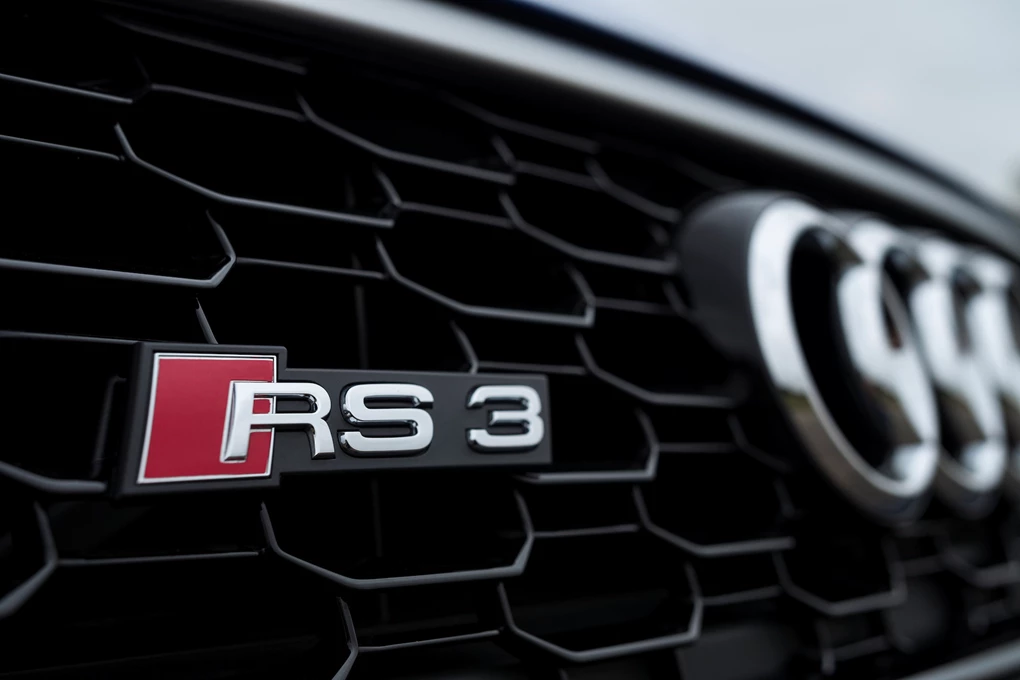 Verdict
The RS3 is a superb all-round model. Its performance doesn't feel out of place on sports cars twice its price, and the engine is a pure delight, while with Quattro all-wheel-drive underpinning the model, it feels incredibly capable when being driven quickly.
Some might wish the RS3 wasn't quite as stable as it is – it really is ferociously capable, but perhaps lacking that fun factor. However, for most buyers, that ease of driving fast will be a huge draw.
Looking for a new Audi RS3 - Enquire now!