Introduction
BMW has become renowned for its sporting models over the years. In recent times, if you wanted an affordable performance model that could deliver the thrills, this would see you heading straight to the 2 Series. 
While it used to essentially be a 1 Series Coupe, this brand new model actually uses the same underpinnings as the 3 and 4 Series, allowing it to keep that rear-wheel-drive layout that's often seen as key to the best sports cars. It's also pretty much in a class of its own, with only the Audi TT to be considered as a rival. 
BMW has pulled out all the stops here, from its complete redesign – which might be seen as a bit challenging compared to its more elegant predecessor – uprated interior and also a raft of mechanical upgrades that promise to make the 2 Series more fun to drive. But has it succeeded? Let's find out.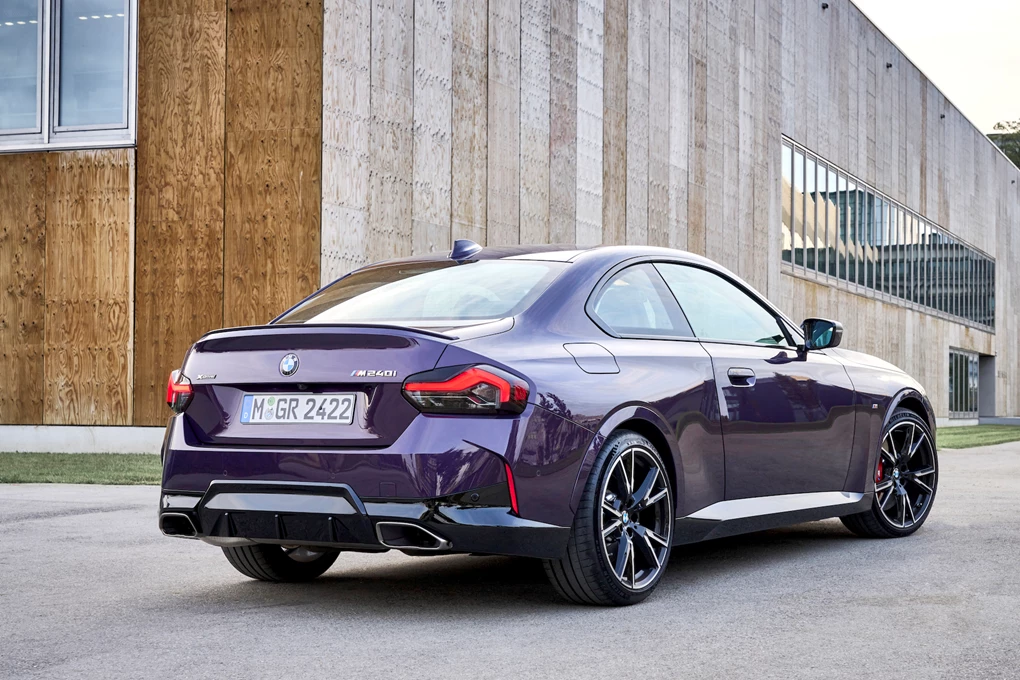 Performance
The 2 Series comes in three forms – 220i, 220d and M240i. We're driving the latter model here, but let's take a look at the other two first.
The 220i petrol and 220d diesel both stick with rear-wheel-drive, with their 2.0-litre turbocharged engines producing 181bhp and 187bhp respectively. The 220d also especially gives it a great balance of performance and efficiency, as it can accelerate from 0-60mph in just 6.7 seconds, with BMW also claiming 60mpg. 
The M240i is the highlight, though, and continues the six-cylinder tradition with a 3.0-litre petrol unit putting out 369bhp and 500Nm of torque. Unlike before, though, it's now all-wheel-drive, though still has a special rear bias. It's able to accelerate from 0-60mph in just 4.1 seconds and will march on to a top speed of 155mph. Driven leisurely, though, BMW claims up to 34.8mpg and CO2 emissions of 185g/km.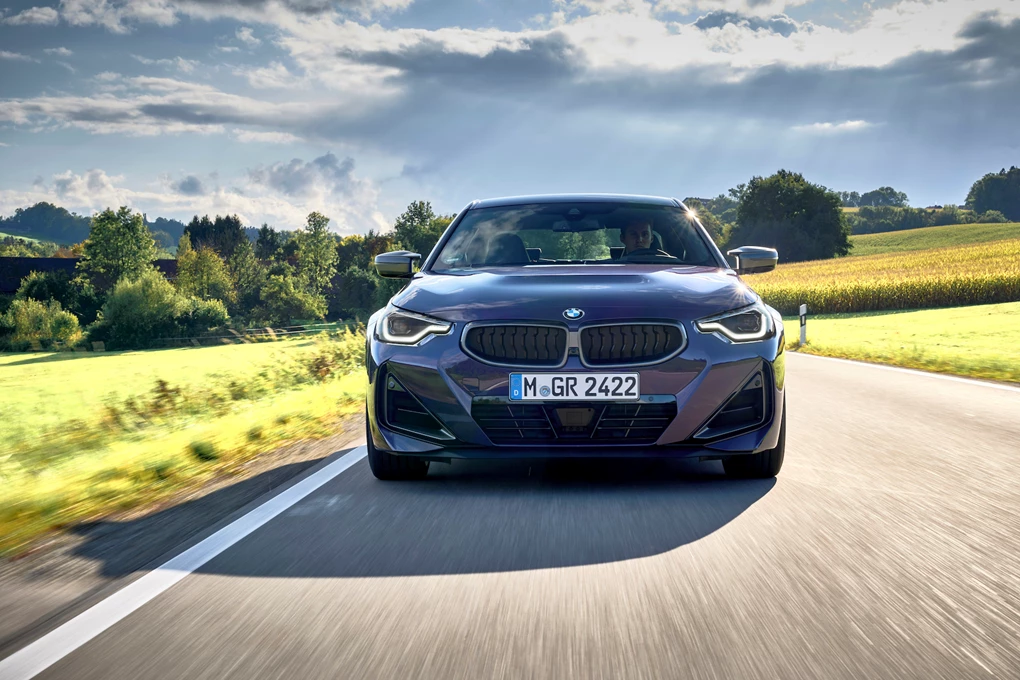 Ride and handling
How the 2 Series drives is possibly the most important part of it, and we're pleased to report that it doesn't disappoint. This M240i version essentially bridges the gap between a regular 2 Series and the hardcore M2 – which will likely arrive in the next few years – and it fits that brief perfectly. 
The switch to all-wheel-drive has done little to dent the fun factor, while the engine is impressively rapid and has a rather aggressive tone to it as well. Though the steering could perhaps do with a bit more feel, there's still plenty of grip to play with, and it means that you quickly learn to push the M240i further than you probably would have done its rear-wheel-drive predecessor. 
At the same time, it's still capable of being comfortable and very easy to live with on a day-to-day basis.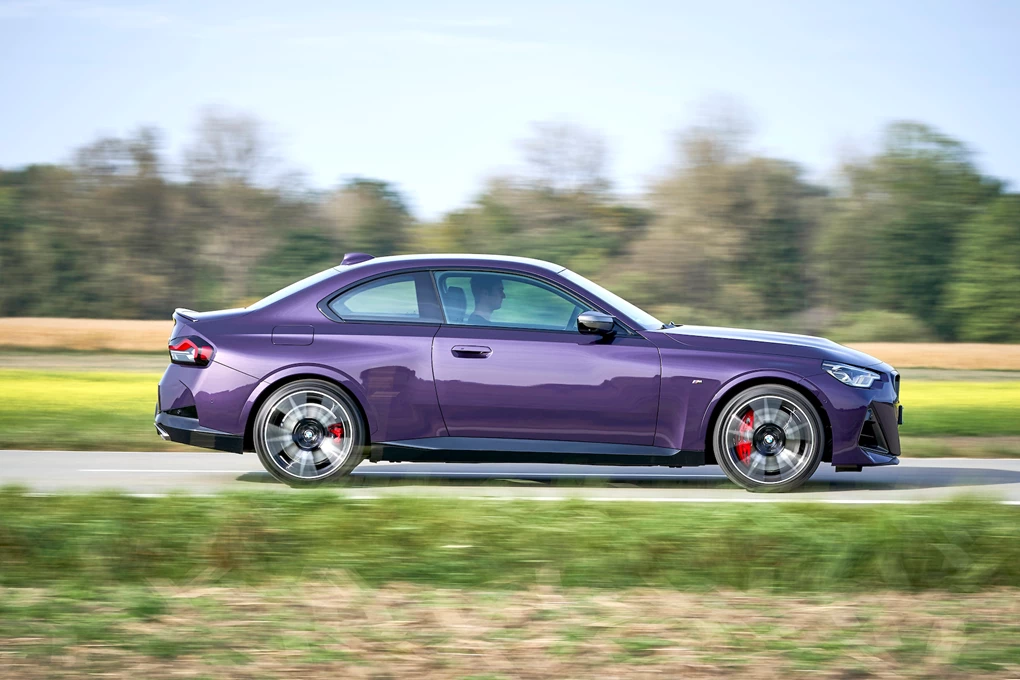 Interior 
The previous 2 Series' interior was really starting to show its age, but this new model takes a really big step up. 
Like before, though, the ergonomics are perfect, with the 2 Series having a superb driving position, high-quality materials and also surprisingly good visibility. Sports seats are also fitted as standard, as is a digital instrument cluster and a 8.8-inch touchscreen, which – while easy enough to use – feels a bit dated next to the latest systems found in the BMW iX and BMW i4. 
In terms of practicality, it's best to think of the 2 Series as a '2+2', as while it does have rear seats, there's not a lot of room back there, if quite a lot more than what you get in an Audi TT. On the plus side, the boot measures a generous 390 litres, which is 20 litres more than before and similar to many family hatchbacks. Despite the saloon-like opening, the rear seats can still be folded should you need extra room.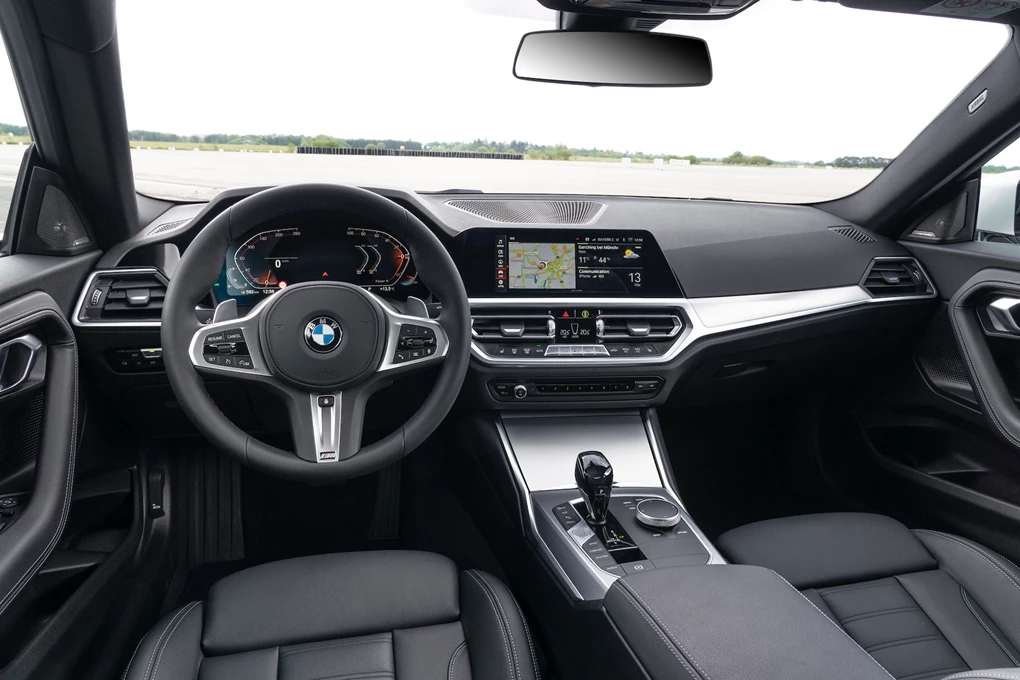 Equipment
While BMW used to offer lesser trim levels on the 2 Series, most buyers chose the top-spec versions anyway, which is all BMW offers on this new car. 
So you can choose between the M Sport or top M240i, though the standard kit includes LED headlights, 18-inch alloy wheels, digital dials and automatic air conditioning to name just a few features. Upgrade to the M240i, and it brings various extra mechanical upgrades, sportier styling cues and larger 19-inch alloys.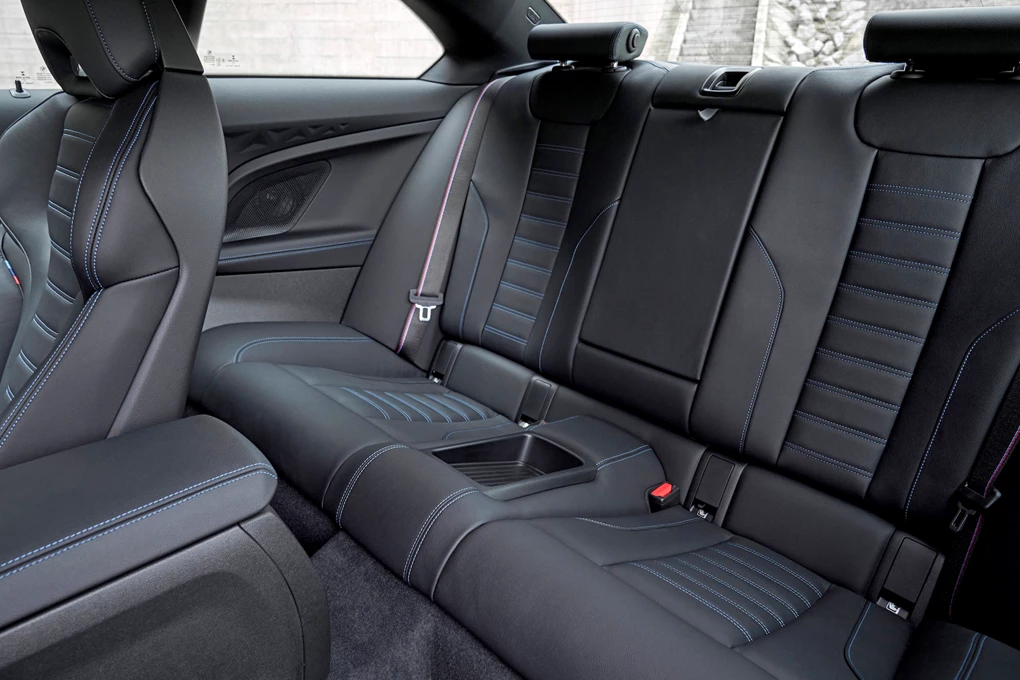 Cost
Prices for the 2 Series kick off from £34,980 for the 220i, or £36,900 if you want the diesel 220d. The M240i is unsurprisingly quite a big step up in price, and is available from £45,795. However, pitch it against an Audi TTS or Porsche Cayman and it begins to look reasonably good value for money.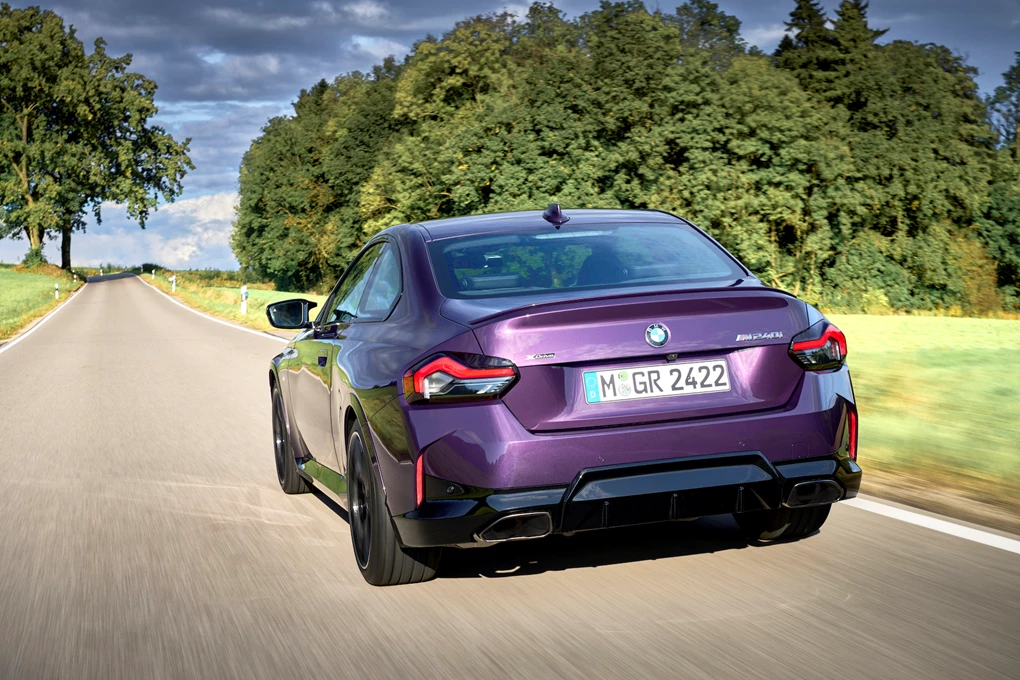 Verdict 
BMW seems to have another hit on its hands with the 2 Series, and our first drive of this M240i shows this is a model serious about the sports car market. This engine is hugely powerful, while generally it's a lot of fun to drive as well. 
Though the styling won't suit all, and it's not the most practical if you ever have rear passengers – but you likely know this anyway if you're looking at a 2 Series – this is a brilliant showcase of BMW's abilities and is a great affordable sporting model. 
Enquire on a new BMW 2 Series