Introduction
While estate cars are slowly falling out of fashion due to the SUV boom, it's models such as the BMW 3 Series Touring that can prove just how well rounded these large-booted models can be.
BMW has had enormous success with its 3 Series Touring, to the extent that 1.7 million examples have been manufactured since the late 1980s.
Based on the latest 3 Series, which was seen in Saloon form last year, this new Touring certainly uses a familiar estate recipe – greater dimensions, new connectivity, more interior space and upgraded engines – along with an increased dose of practicality over its predecessor.
The chassis has also been re-engineered for improved handling – helped by a weight saving next to the model it replaces.
It seems, on paper at least, that this is a car of many talents. But is that the case in practice?
Performance
Powering our test car is the range-topping diesel engine – badged as the 330d. It utilises a 3.0-litre turbocharged straight-six unit, which sends its power to all four wheels via BMW's superb xDrive all-wheel-drive system. It serves up 261bhp and 580Nm of torque, which allows for a 0-60mph time of five seconds and top speed limited to 155mph.
An eight-speed automatic gearbox allows for quick and smooth gear changes, with the 330d's effortless performance easy to exploit, while always feeling planted and stable.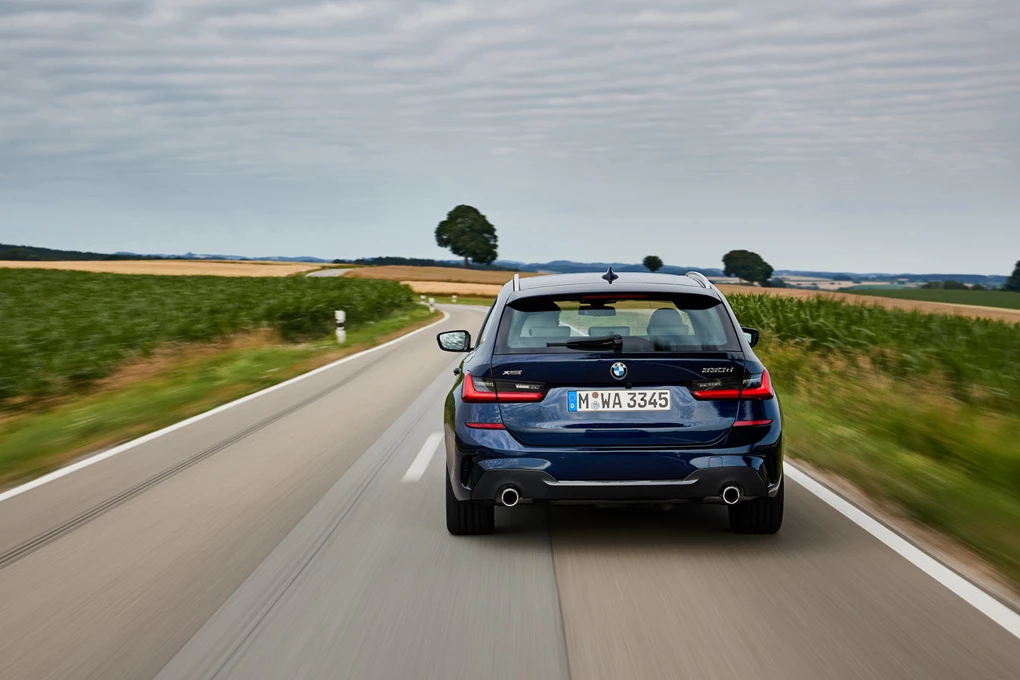 Ride and handling
In saloon form, the 3 Series is a seriously impressive car to drive, and given we've only tested that car in 320d form, the step up to the 330d is very noticeable behind the wheel.
The Touring receives a revised suspension setup, which helps when the model is fully loaded. But it remains just as impressive as the Saloon, with a superb ride both around town and at speed. It's very refined, too.
Sticking it in Sport mode sharpens the throttle response – allowing you to unleash all 580Nm of torque with next to no hesitation. The steering can become a bit too heavy in this setting, so it's Comfort which feels the perfect match.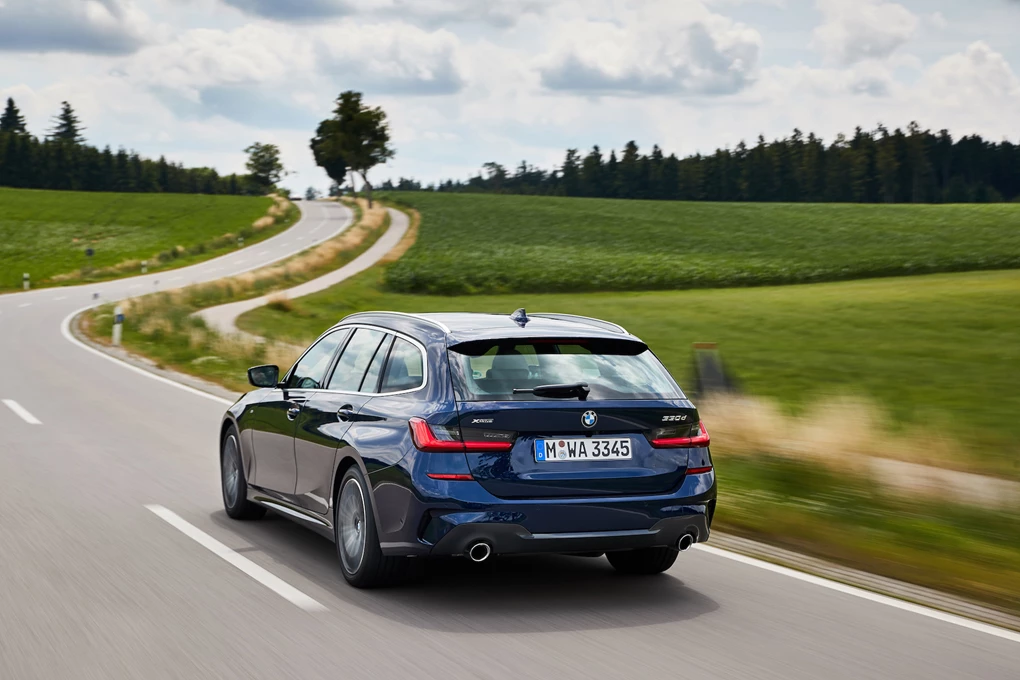 Interior and equipment
BMW interiors are notoriously wonderful places to be, and the 3 Series Touring is no different. The cabin feels wide and airy, but also quite sporty, with the infotainment and switchgear angled towards the driver. The steering wheel feels needlessly chunky on M Sport models, though.
Practicality is key with an estate car and the 3 Series Touring doesn't disappoint. The increased dimensions mean that rear passengers will have more space than before. The boot capacity has also increased marginally to 500 litres; it's not class leading, but will offer more than enough space for most.
Standard equipment on the SE includes LED headlights, a reversing camera and an automatic tailgate. Sport adds larger alloy wheels, heated leather seats and gloss black styling.
The best-selling M Sport adds sportier styling, a 12.3-inch digital cockpit and a larger 10.25-inch touchscreen, while sitting at the top of the range is the M Sport Plus Edition. This comes with 19-inch alloy wheels, special paint colours, a rear spoiler and adaptive sports suspension.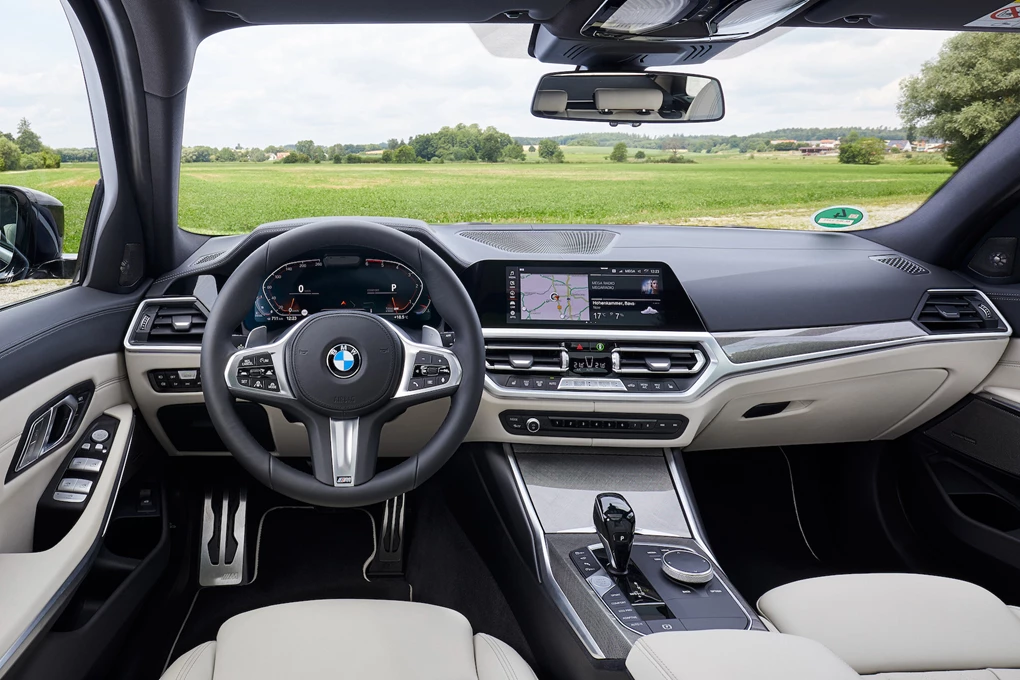 Cost
Prices for the new 3 Series Touring start at £35,235, which pays for a 320d in SE trim. This is competitively priced next to key rivals from Mercedes and Audi, and even our top-spec 330d test car seemed decently priced at £44,565, particularly when you consider the punchy performance on offer.
While the 320d will prove to be more efficient to run, the 330d still remains an option that will be affordable on the pocket, with BMW claiming it can return up to 52.3mpg. CO2 emissions are said to be as low as 140g/km.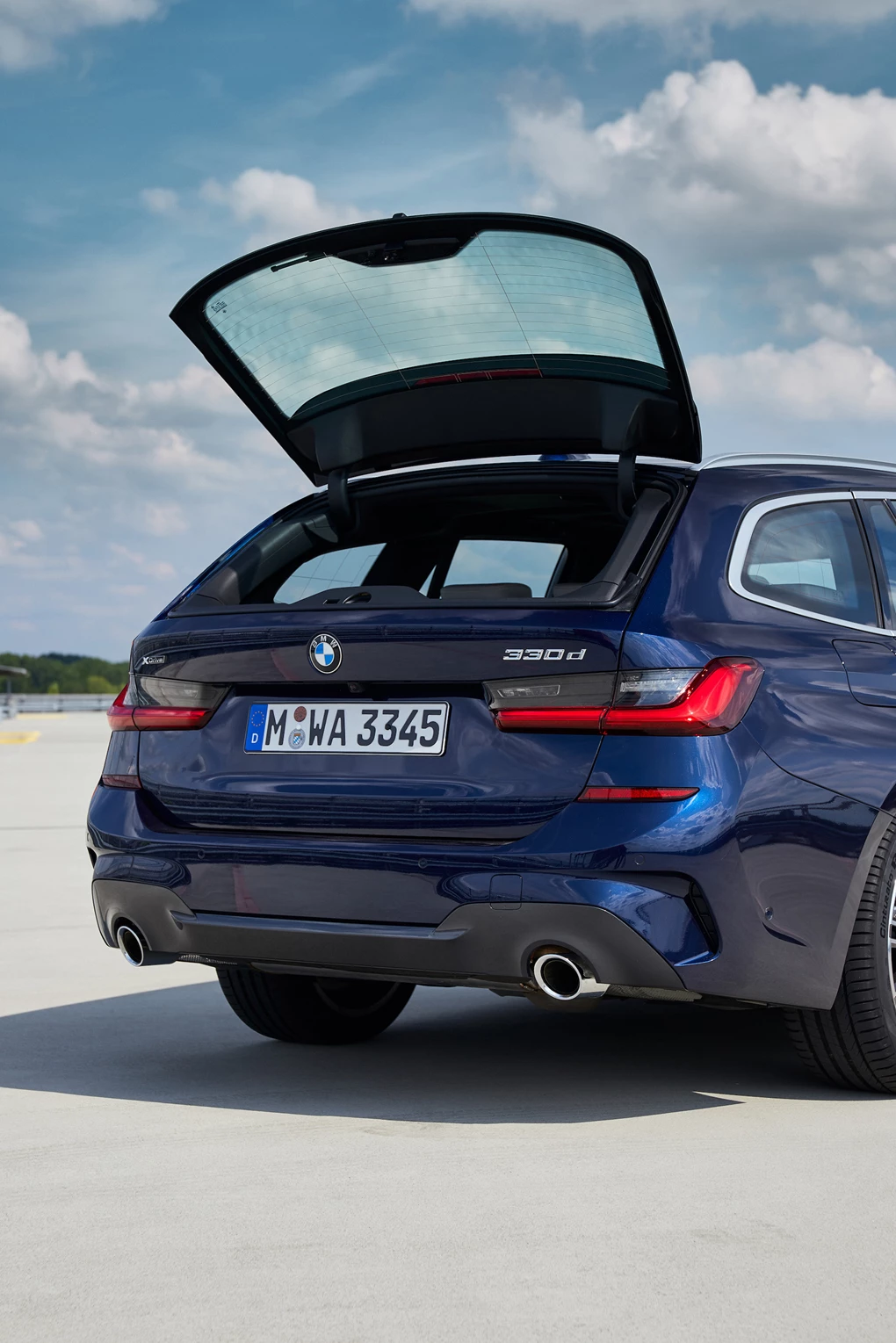 Verdict
With the Saloon being such a well-praised model, it was almost inevitable that the Touring model would be just as appealing. In 330d form, it could be all the car most will ever need. It's fast, relatively cheap to run, practical, comfortable – this list could go on.
As more petrol engines and a plug-in hybrid version join the range in the coming months, it will only make the 3 Series Touring even more easy to recommend. If you want a practical and premium estate car of this size, this is now the new benchmark.