Introduction
Though SUVs might account for a higher percentage of BMW's sales than ever, there's still a sizeable number of buyers who prefer the brand's more traditional models – not least the 3 Series, which has amassed 1.1 million sales since 2019 in its latest generation. 
To ensure it can remain competitive next to newer rivals like the Mercedes C-Class, BMW has now given the 3 Series a mid-life update (or LCI in BMW speak). Key changes include the addition of BMW's latest Curved Display infotainment system, bringing it in-line with newer models like the X1, along with a revised engine and trim line-up.
The exterior design has also been refreshed, with wider kidney grilles introduced to give the model a bolder look, while new LED lights have been fitted, along with greater use of gloss black. Let's see what it's like.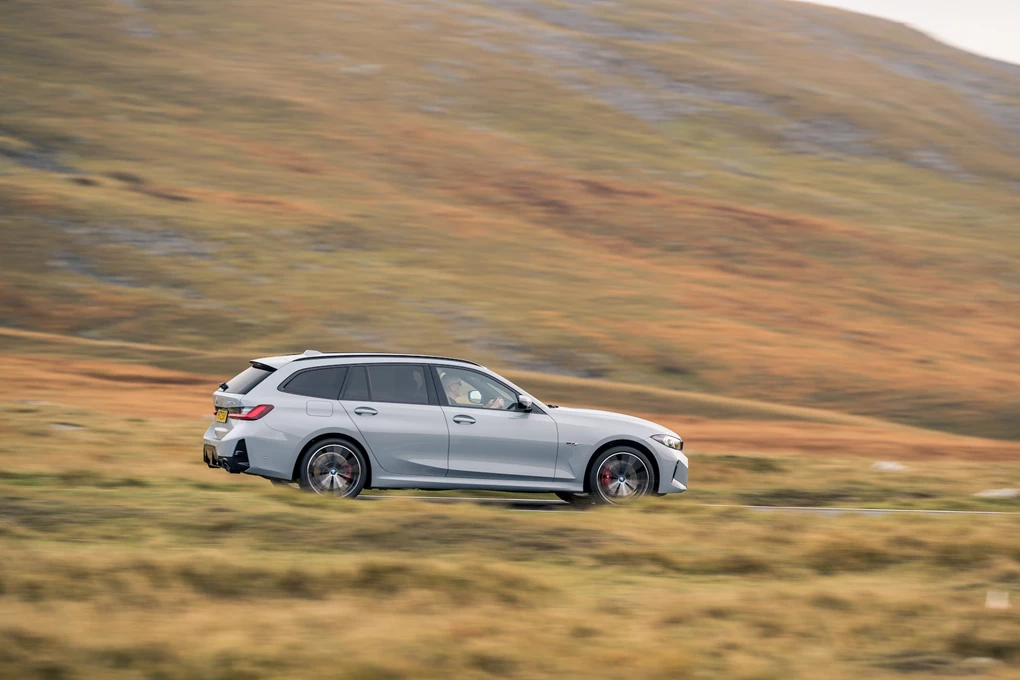 Performance
As part of this update BMW has removed the entry-level 318i and 318d engines, though the rest of the line-up remains the same, including petrol, diesel and plug-in hybrid models. All use an automatic gearbox these days, too. 
If you'd like a petrol, there's the option of a 181bhp 2.0-litre (320i), a 242bhp 2.0-litre (330i) and a 369bhp 3.0-litre M340i model that is impressively quick. 
Diesel choice consists of a 187bhp 2.0-litre (320d) that's capable of returning a claimed 55mpg, along with the 335bhp 3.0-litre M340d that offers an incredible blend of performance and efficiency. 
But here we're trying the plug-in hybrid 330e that is an increasingly popular choice. Its 2.0-litre petrol-electric setup delivers 288bhp and 420Nm of torque, allowing for a 0-60mph time of 5.6 seconds. It's available as a rear- or all-wheel-drive model, and once the battery is charged, BMW claims it can do 42 miles on a charge, allowing for a claimed 188mpg and CO2 emissions as low as 33g/km.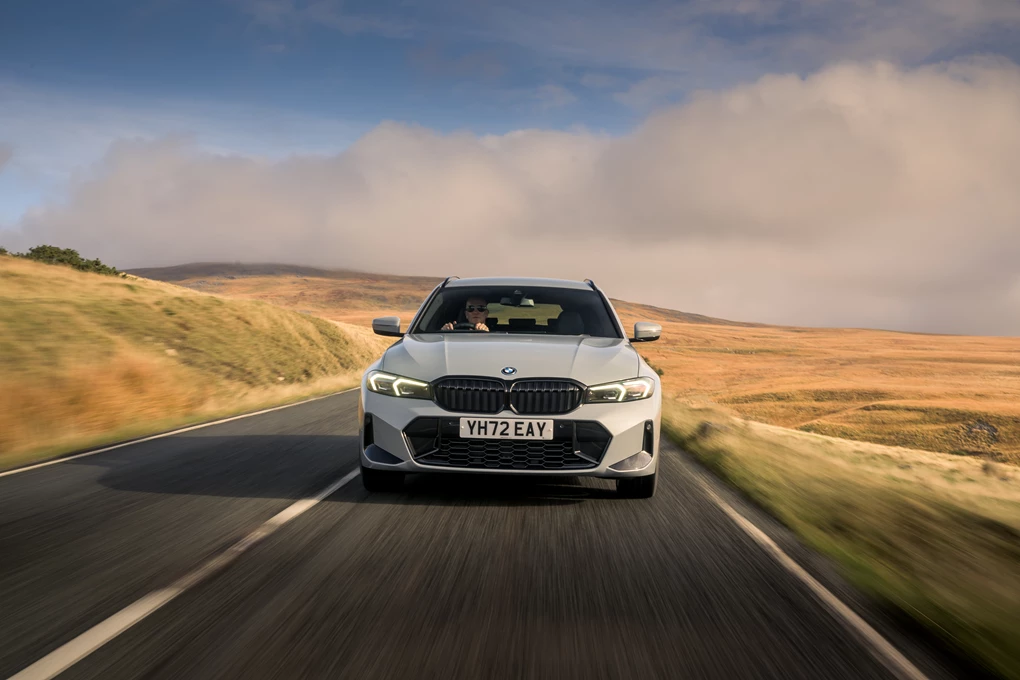 Ride and handling
The 330e offers a fantastic mix of efficiency and performance, with the powertrain able to intelligently switch between petrol and electricity seamlessly. Unlike other 3 Series models, it's not a car you'll want to put your foot down with at any opportunity, but progress is swift, if not quite as exciting as other models in the line-up. 
The steering also offers a fantastic weight and balance, and while the ride on our M Sport car was quite firm around town, it settles down nicely at a cruise. During our drive the car also spent the majority of the time pottering around on electric power.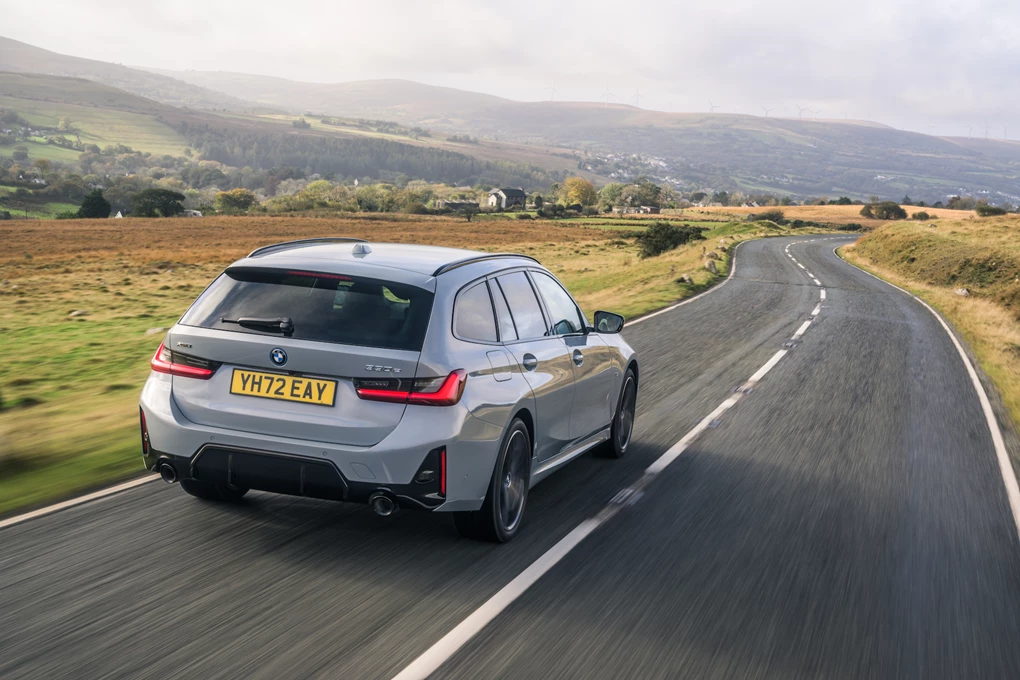 Interior
BMW makes some of the best interiors in the business, and the 3 Series is no exception to the rule. It's only been improved as part of this update, thanks to the fantastic Curved Display (a digital dial display that merges with a large touchscreen) and runs the brand's latest software, while retaining the physical iDrive controller. It really is a fantastic system to use.
The quality is also absolutely fantastic, with top-notch ergonomics throughout. While the 3 Series Touring is BMW's most compact estate car, there's still a great deal of room for those in the back, while the 500-litre boot is a generous size, if slightly smaller in the plug-in hybrid version.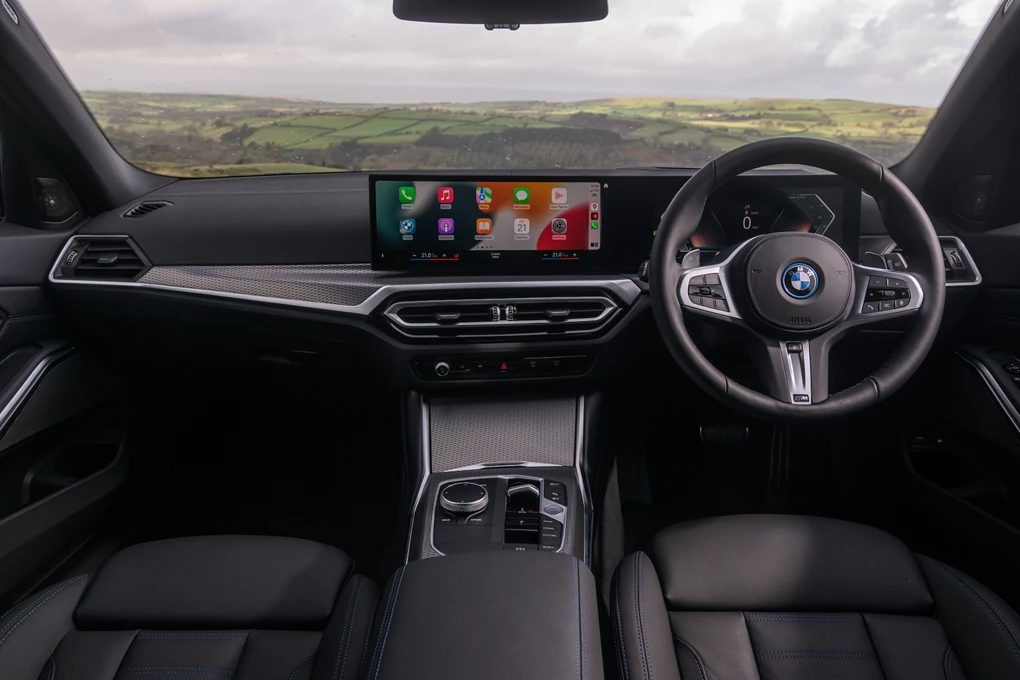 Equipment
BMW has slimmed down the 3 Series trim levels, with the entry-level SE trim being removed, and the line-up now consisting of Sport, M Sport and M340i/M340d cars. 
Standard equipment is plentiful, and includes the aforementioned Curved Display, front and rear parking sensors and climate control as a minimum. M Sport adds 18-inch alloy wheels, sportier styling and a revised suspension setup, while the 'M' cars bring heated sports seats, adaptive LED headlights and large 20-inch alloy wheels.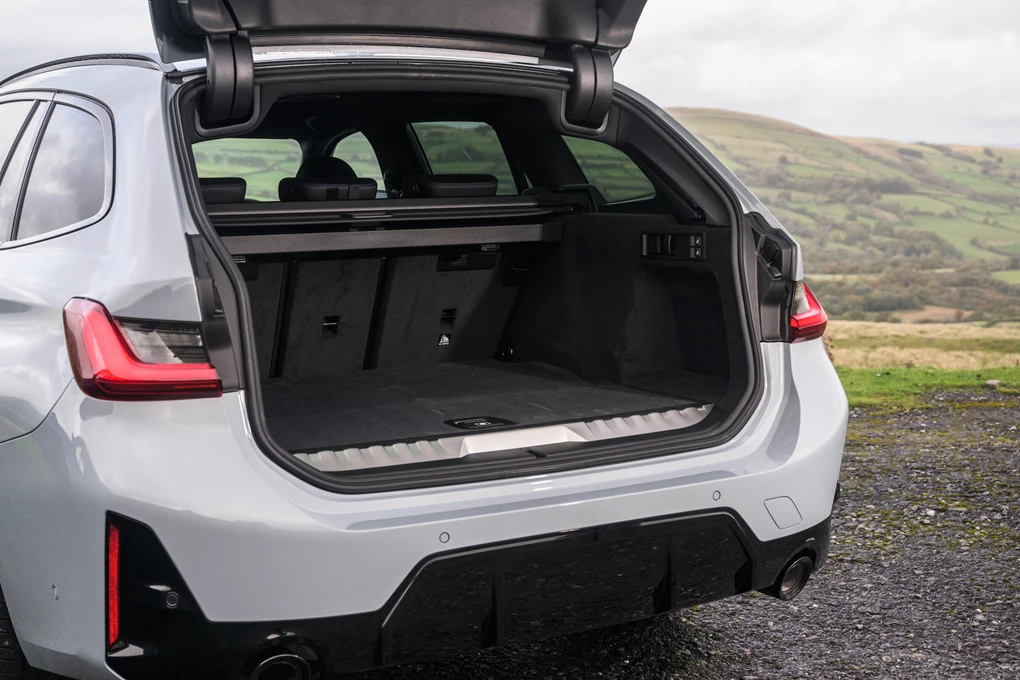 Cost
The 3 Series Touring kicks off from £41,000, making it around £2,000 more expensive than the regular saloon model. That price buys a 320i petrol, while the 320d diesel comes in at £43,610. If you want the 330e hybrid, it costs from £46,580 in Sport trim. 
Just be careful of adding too many optional extras as the cost of the 3 Series Touring can quickly increase with just a few add-ons.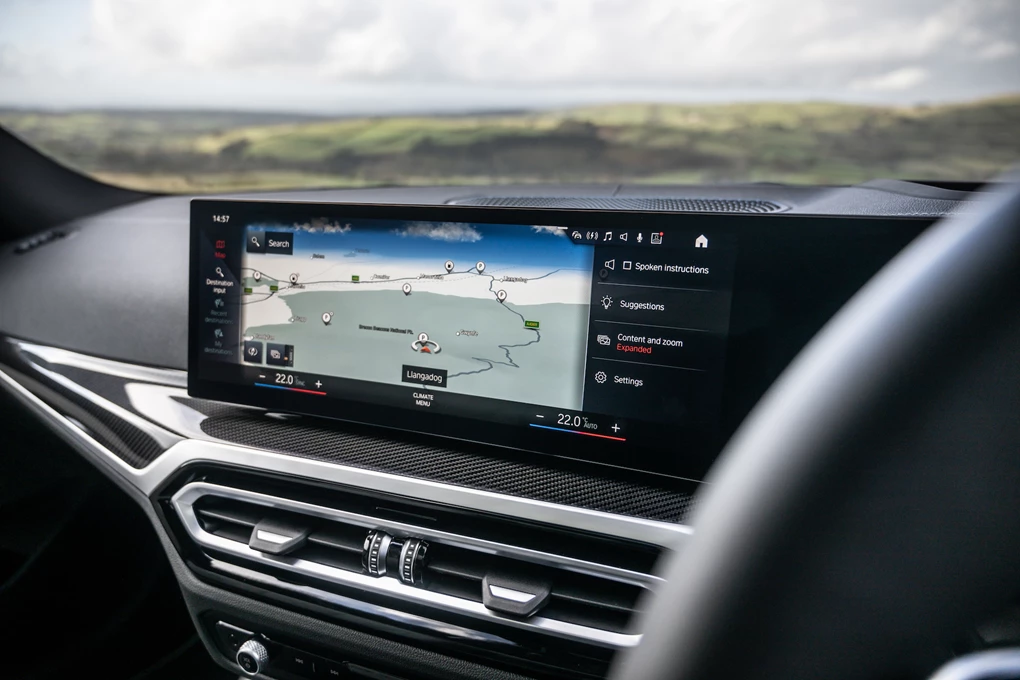 Verdict
The 3 Series Touring remains one of the most complete cars on the market, not just in the estate car class.
Bringing a great driving experience, plenty of interior space and a wonderful cabin, it's the complete package, and a redesigned infotainment and slightly revised styling has only improved it further.
Enquire on a new BMW 3 Series Touring