Introduction
BMW styling has been dividing opinion in recent years, and none more so than the new 4 Series Coupe. And it's mainly down to that grille, with huge nostrils that certainly make BMW's mid-size coupe stand out on the road. 
But look past that and it's the same package we're used to from this German manufacturer – a sleek design, high-quality interior and great range of engines.
This new car is also more practical than its predecessor, benefits from BMW's latest technology and also comes with mild-hybrid powertrains for the first time. It all sounds impressive, but how does it stack up in practise?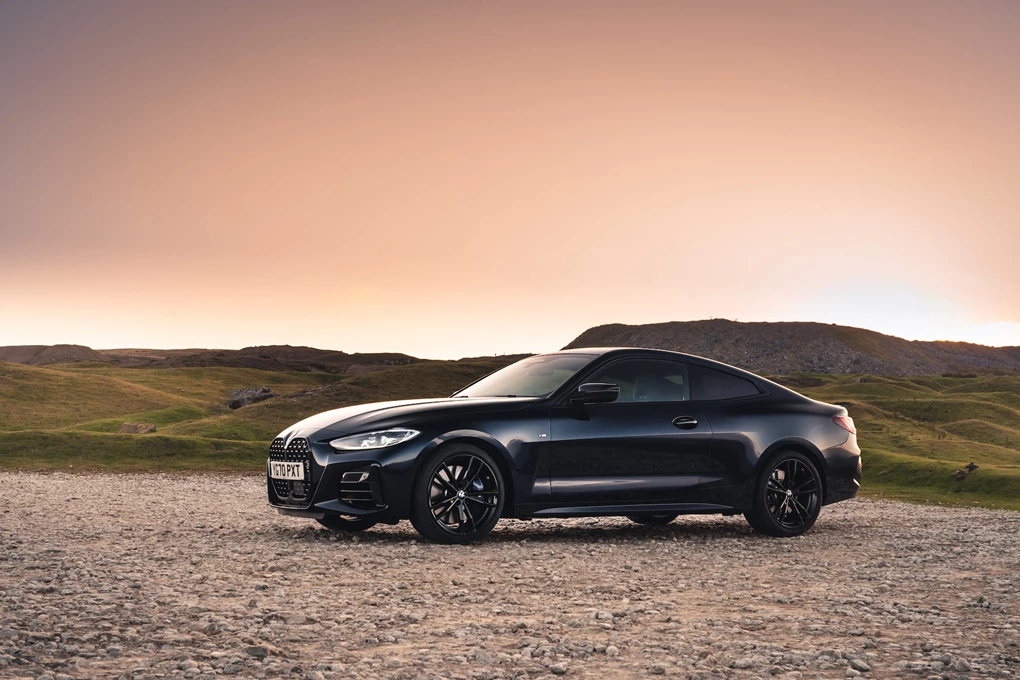 Performance
At launch there's a choice of three petrol engines and one diesel to choose from – the latter coming with mild-hybrid tech, alongside the flagship M440i. All models also come with an eight-speed automatic gearbox. 
For petrol options, there is the 181bhp 420i or the 254bhp 430i – both coming with 2.0-litre units – and the flagship M440i xDrive, which comes with a 369bhp 3.0-litre unit, and is the only option bringing all-wheel-drive as standard. With a 0-60mph time of 4.3 seconds, it's also noticeably quicker than every other engine option. 
Currently the only diesel option available is the 420d, which uses a 187bhp 2.0-litre engine, and delivers a great mix of performance and efficiency – returning up to an impressive claimed 61.4mpg, while also being able to sprint to 60mph in under seven seconds. Further diesel options are set to arrive throughout 2021.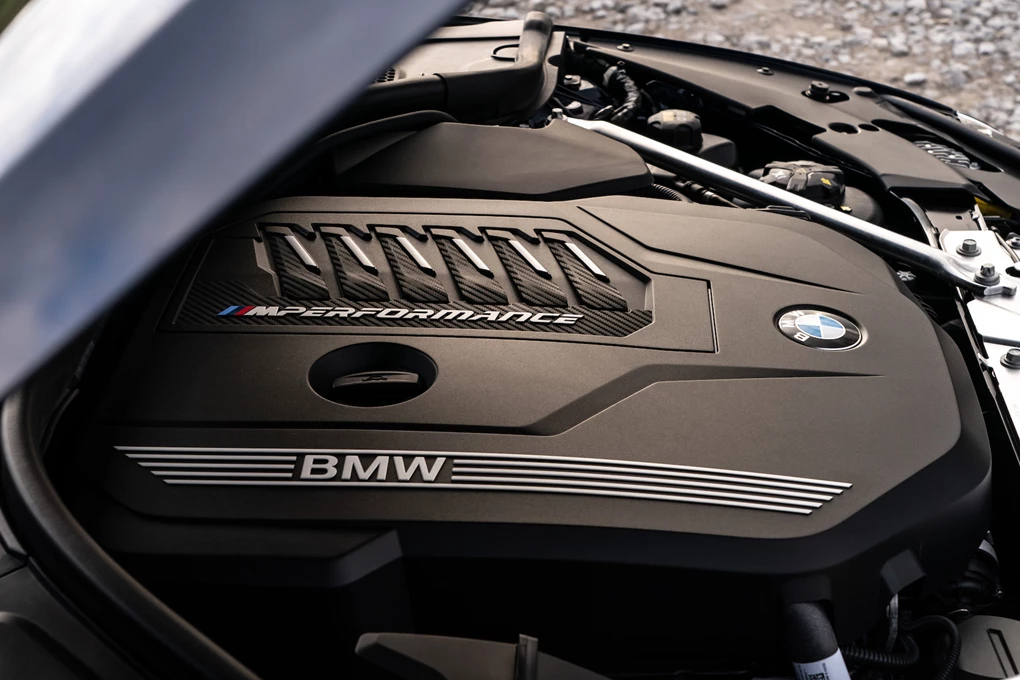 Ride and handling
BMWs are renowned for being good to drive, and nothing has changed here with the new 4 Series. 
Even the 420d diesel is impressive to drive and had fantastic balance, and showcased just how well a rear-driven and front-engined setup can be. 
But if you want thrills, it's the M440i that will be the one to go for (ahead of the M4's arrival). It's fast and sounds great, yet also delivers surprisingly low running costs in the process. The only slight gripe is that the steer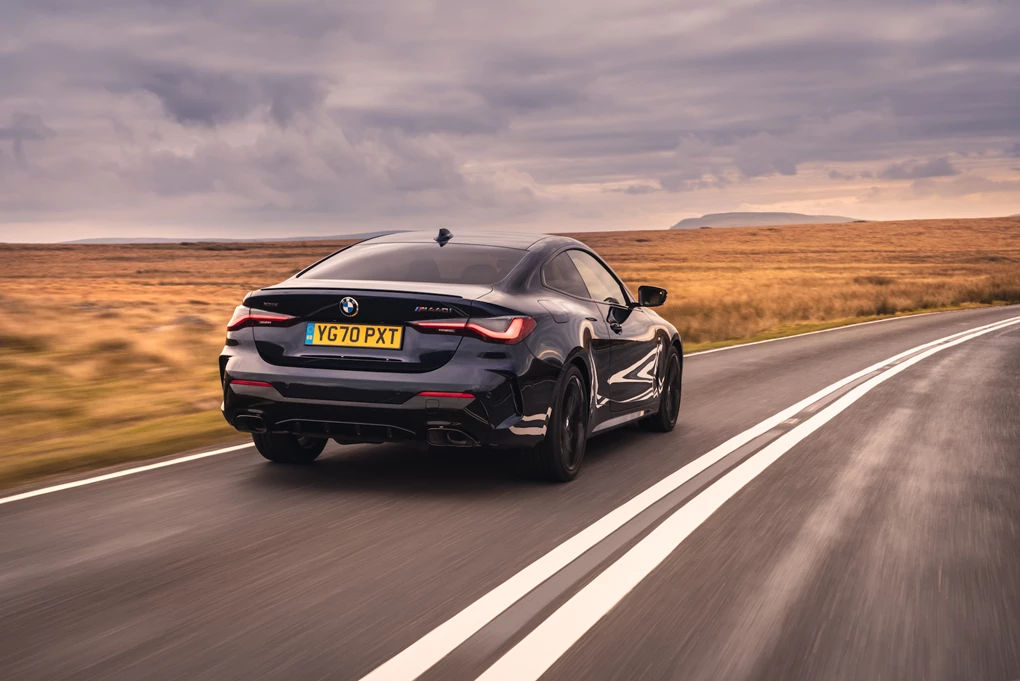 Interior and equipment
While the exterior might divide opinion, there will be few grumbles when it comes to the cabin of the 4 Series. It's all very focused on the driver, while even the  main infotainment system is angled towards the person behind the wheel. It also comes with digital dials and a superb infotainment system, which handles most controls, though climate settings thankfully remain as physical buttons. The driving position is also superb, while the quality throughout is excellent. 
And while the 4 Series likely won't be bought by those prioritising practicality, it's a surprisingly roomy choice. The 440-litre boot is a good size, while space in the rear seats is more generous than you might expect. 
Only two main trim levels are available – M Sport an M Sport Pro Edition. All models come well-equipped, with M Sport grades coming with 18-inch alloy wheels, climate control  and heated front seats. M Sport Pro models then bring a sportier brakes system and transmission, along with a spoiler, adaptive suspension and larger 19-inch wheels. 
The M440i also gains extra kit, including a sportier bodykit, red brake callipers and an M differential .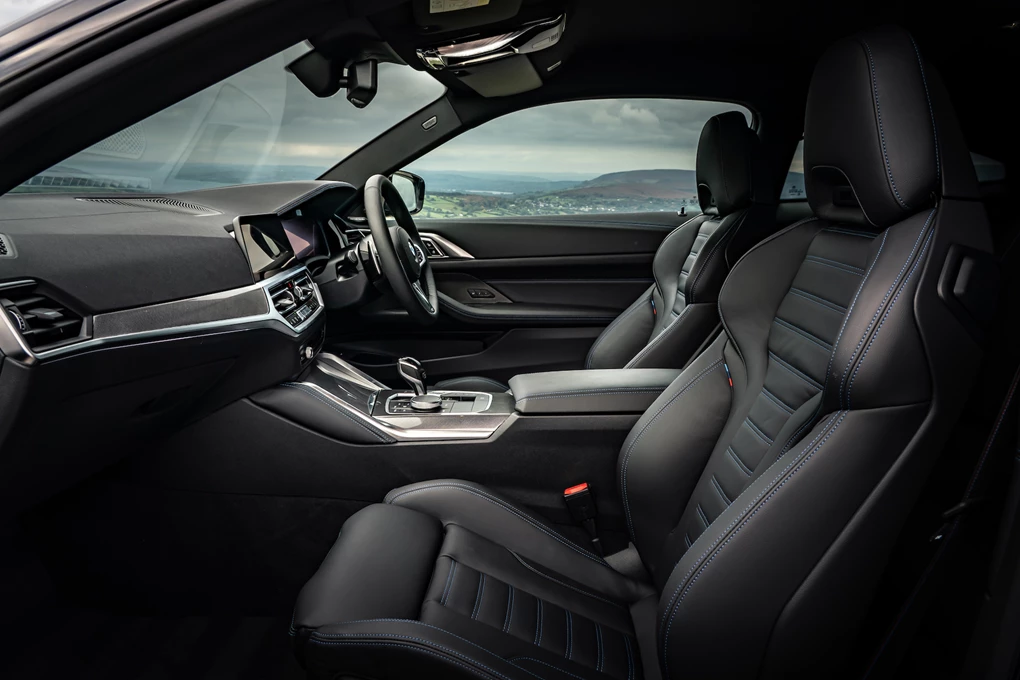 Cost
Prices for the 4 Series kick off from just under £40,000, which is on par with key rivals – including the Audi A5 and Mercedes C-Class Coupe. It's far from being cheap, but given its enjoyable driving experience, high-quality interior and generous levels of standard kit, you won't feel short-changed with this BMW.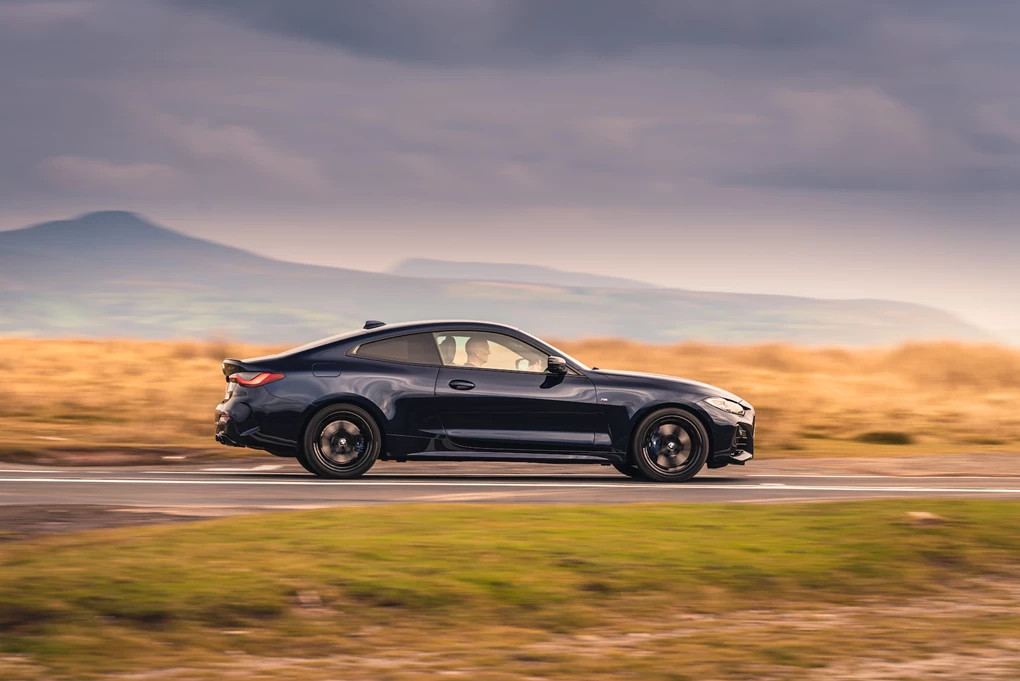 Verdict
BMW is on to yet another winner with the 4 Series. It delivers everything expected from a premium coupe, but is also better to drive than many of its rivals, while the choice of both efficient diesels and sportier M models mean there's something for everyone. 
That styling is sure not going to appease everyone, but if you can see past that, or in fact don't mind the way it looks, this is a brilliant sporty coupe.
Enquire on a new BMW 4 Series