Introduction
Across the generations, the BMW 5 Series Touring is one of those cars that can 'do it all', from its huge boot to its comfortable ride and high-quality interior, it's always been an impressive option in its class. 
BMW is hoping its latest estate car will prove equally appealing to buyers, with the 5 Series Touring – along with its saloon sibling – both receiving welcome updates in 2020.
Changes include a more stylish look, headed up by a larger grille and slimmer headlights, a more tech-laden interior that's dominated by the brand's latest infotainment system, and also the option of plug-in hybrids for the first time. But does this mean this BMW remains the estate car to beat? Let's find out.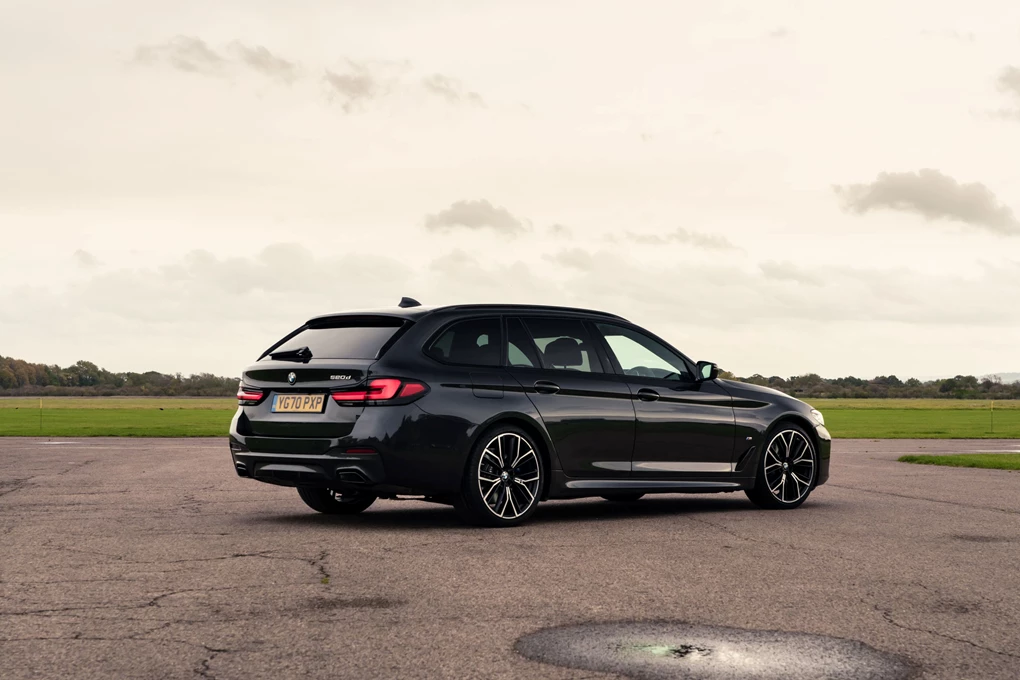 Performance 
There's certainly no shortage of powertrain options on the 5 Series Touring, with petrol, diesel and plug-in hybrid models available. With mild-hybrid technology on all petrol and diesel models, it means the full range is electrified too. 
Starting with petrol, the 520i kicks off the line-up with its 181bhp 2.0-litre engine, followed by the powerful 540i, which uses a 329bhp 3.0-litre petrol engine, and means this large estate car can sprint from 0-60mph in just five seconds. 
If you'd like a plug-in hybrid, the 530e is the model to go for, with its petrol-electric setup delivering 288bhp when combined. But with the ability to travel on electricity for 35 miles, there's scope for very low running costs – BMW claiming up to 188.3mpg, with 35g/km CO2 emissions helping to give the model very attractive company car tax rates. 
But the 5 Series Touring is a car that still really suits a diesel engine, and there are two to choose from here – the 187bhp 2.0-litre 520d and 282bhp 3.0-litre 530d. It's the 520d that we're trying here, which gets the option of rear- or all-wheel-drive, and is capable of 0-60mph in just 7.4 seconds, while also being capable of returning up to a claimed 55.4mpg.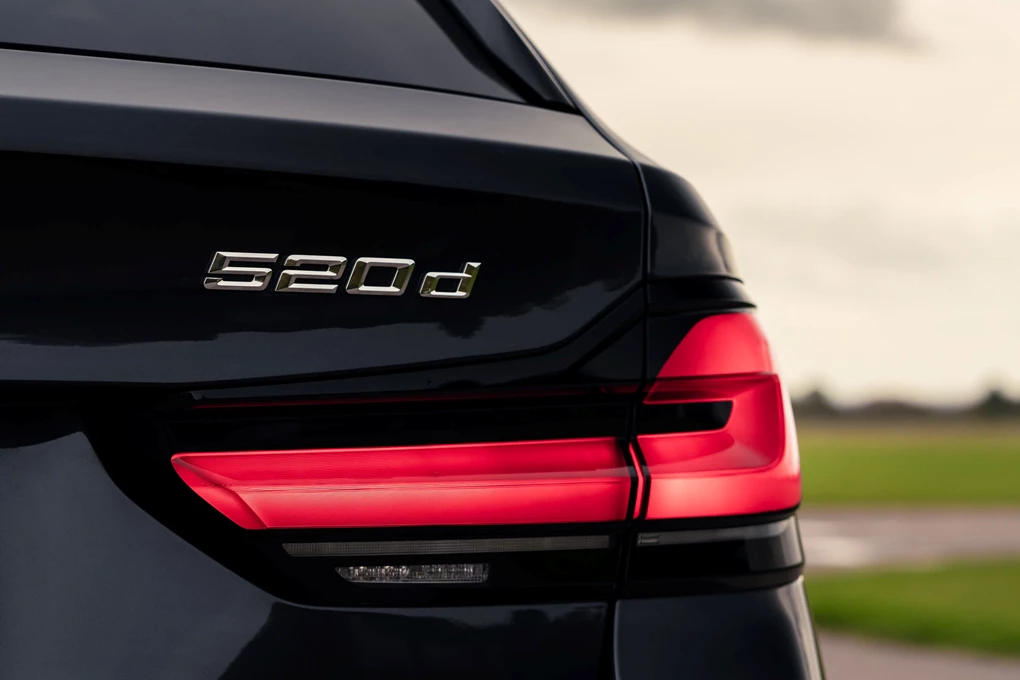 Ride and handling
Though perhaps not quite so impressive behind the wheel as its predecessors, this latest 5 Series is still up there with the best in its class. The ride quality is seriously impressive, both at high and low speeds, though you might want to stay clear of the largest alloy wheels for maximum comfort. 
It also feels far smaller to drive than its large dimensions suggest, while threading it down a twisty road is surprisingly good fun, and really where this BMW stands out from the competition. The engine in this 520d is also excellent, being smooth, more than swift enough and also rather efficient – especially on longer trips.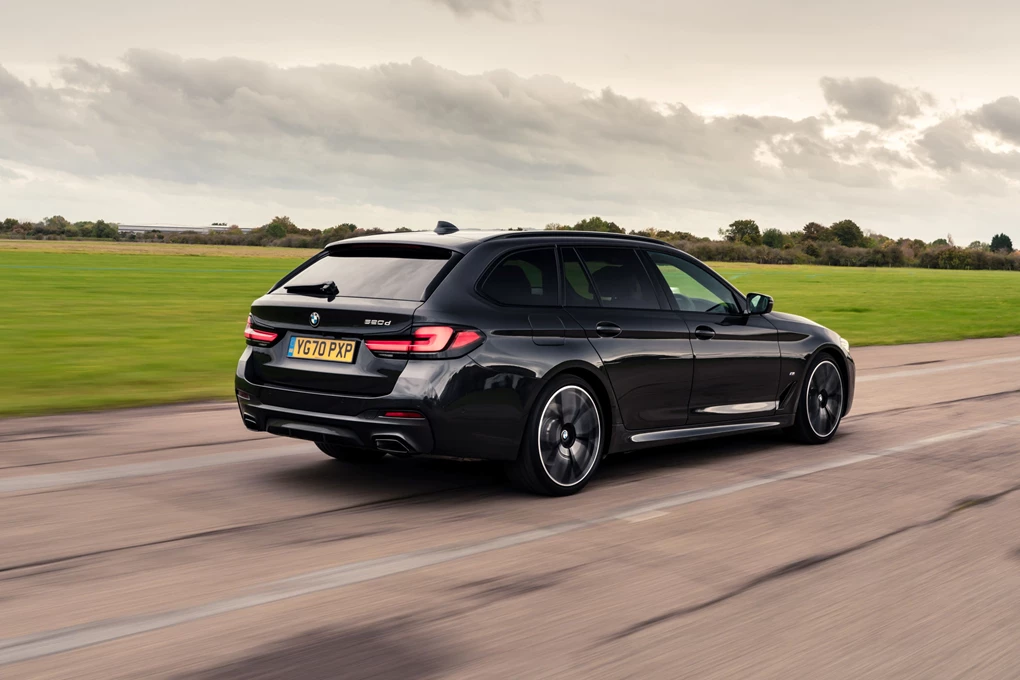 Interior and equipment
Though there was little wrong with the previous 5 Series' interior, it's improved even further with this latest car. The central touchscreen system is one of the best in this business, being easy to use, very responsive and also looking the part too. The layout and quality is also up to typical BMW standards, and feels better for lacking some of the chintzy efforts of rivals. 
Then, of course, there is the 5 Series Touring's space. It has a huge boot and plenty of rear seat space for adults. Though Mercedes' E-Class Estate might offer more in the way of boot space and the Volvo V90 more rear legroom on paper, we reckon there will be few left disappointed by the room on offer. 
In terms of equipment, there are only two trims to choose from – the more reserved SE grade and the more stylish M Sport. Standard equipment includes 17- or 18-inch alloy wheels (depending on engine), along with LED headlights, an electric boot and touchscreen and digital dials both measuring 12.3 inches. 
Upgrade to the M Sport and you get larger alloy wheels and a sportier looking bodykit, which really helps to add plenty of street cred.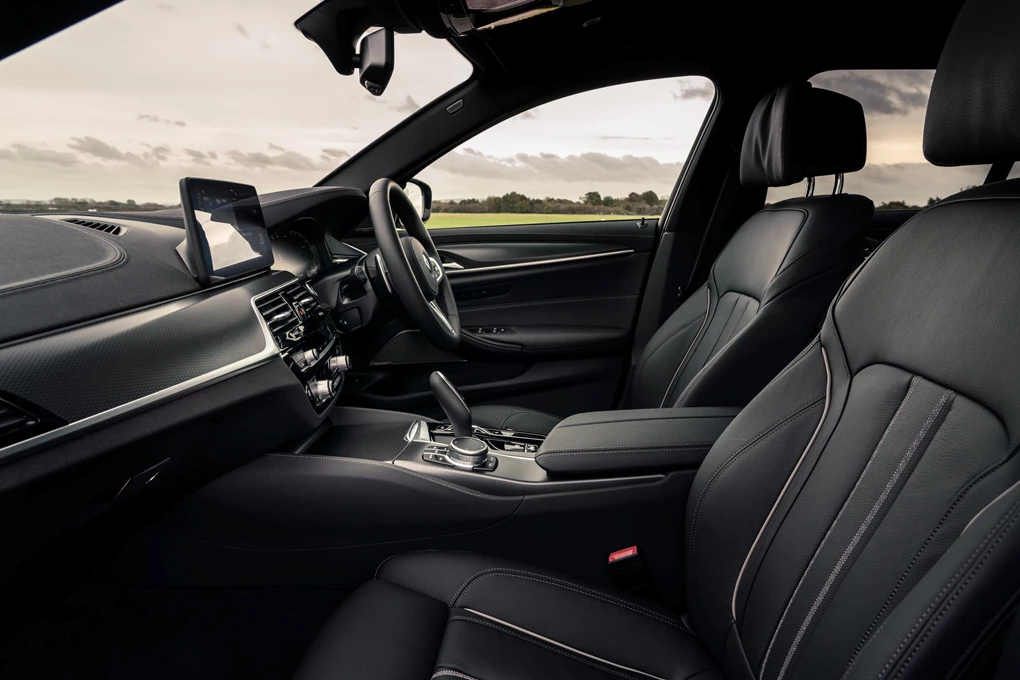 Cost
Prices for the 5 Series Touring aren't cheap though we'd argue that you get plenty of car for your money. Prices start from £41,860 for the SE and rise to £45,360 for the M Sport. Stick to the lower engines, which are still plentiful, and it's a great choice. Just be careful of ticking too many options as it can quite easily add £5,000 and upwards to the price of this BMW.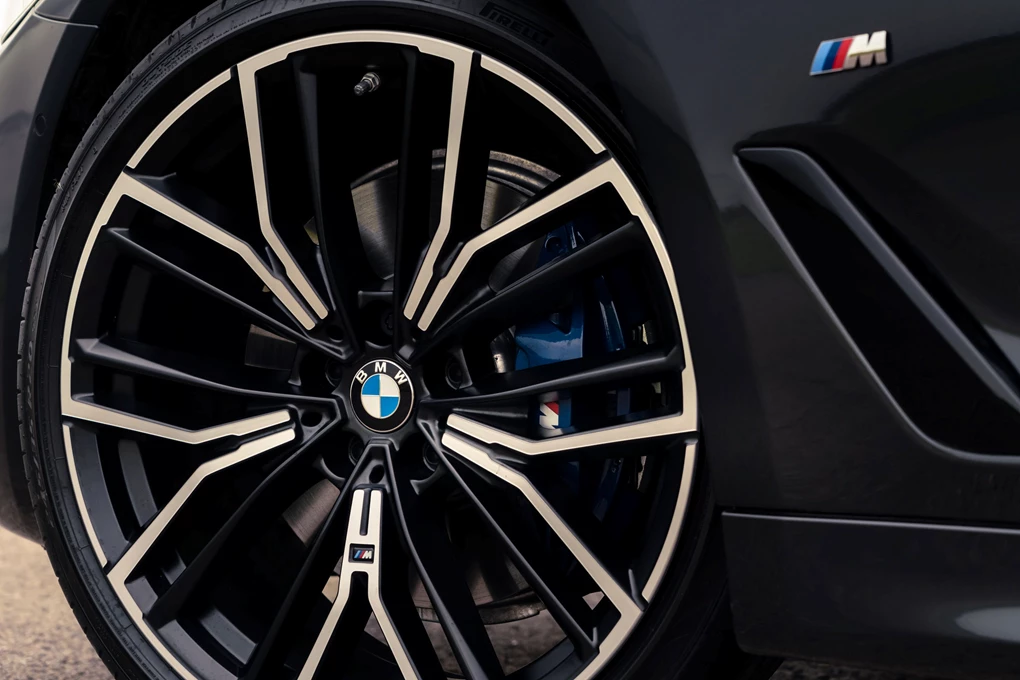 Verdict
Changes to this 5 Series mean it continues to set the benchmark in the large estate car class, with its mix of quality, comfort and spaciousness very hard for rivals to match. 
Though models like the Audi A6 Avant and Mercedes E-Class Estate are both excellent choices, they lack the dynamic sparkle you get with this BMW, and it's why it remains the car to beat.
Enquire on a new BMW 5 Series Touring