Introduction
The premium German brands have been fantastic at producing grand four-door 'coupes' for some time – the Mercedes CLS inventing this sector in 2004 – and they often prove to be popular.
It's not surprising then that BMW has already applied this formula to its flagship 8 Series – adding a set of rear doors, but also increasing the model in size. The Gran Coupe is 231mm longer, 30mm wider and 61mm taller than the coupe it's based on.
There are few other styling changes, with steeper front and rear glass allowing for this new taller look.
There's therefore not much to separate it from the Coupe, but that's hardly a bad thing as the 8 Series is arguably the best-looking BMW on sale today. But is it worth choosing over the regular 8 Series Coupe and Cabriolet variants?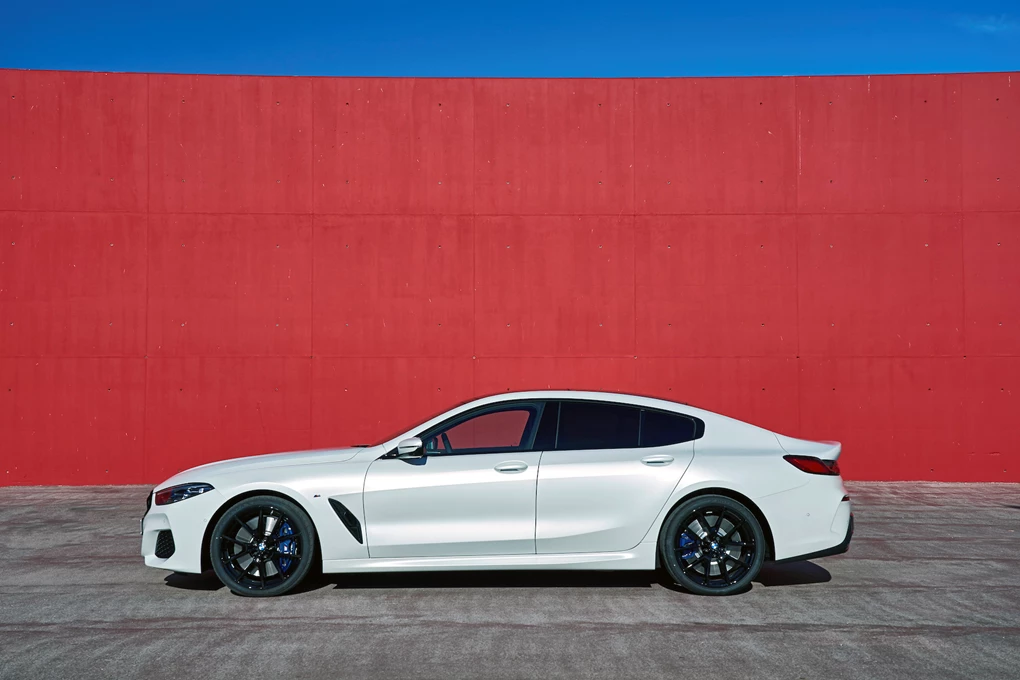 Performance
We're driving the 840i Gran Coupe, which denotes its 3.0-litre six-cylinder petrol engine. It produces 335bhp and 500Nm of torque, and sees its power delivered to the rear wheels via an eight-speed automatic transmission.
It delivers strong performance, with BMW claiming a 0-60mph time of five seconds flat, while it can reach an electronically limited top speed of 155mph. It's decently efficient, too – BMW claims it can return 38.2mpg, with CO2 emissions of 168g/km.
The 8 Series Gran Coupe feels at home on the motorway, where the refined engine comes into its own. The hesitant automatic gearbox can take the shine off the experience, though.
BMW also offers the 840d xDrive, which utilises a 316bhp 3.0-litre diesel engine with all-wheel-drive, along with the monstrous M850i, which features a 523bhp 4.4-litre V8 petrol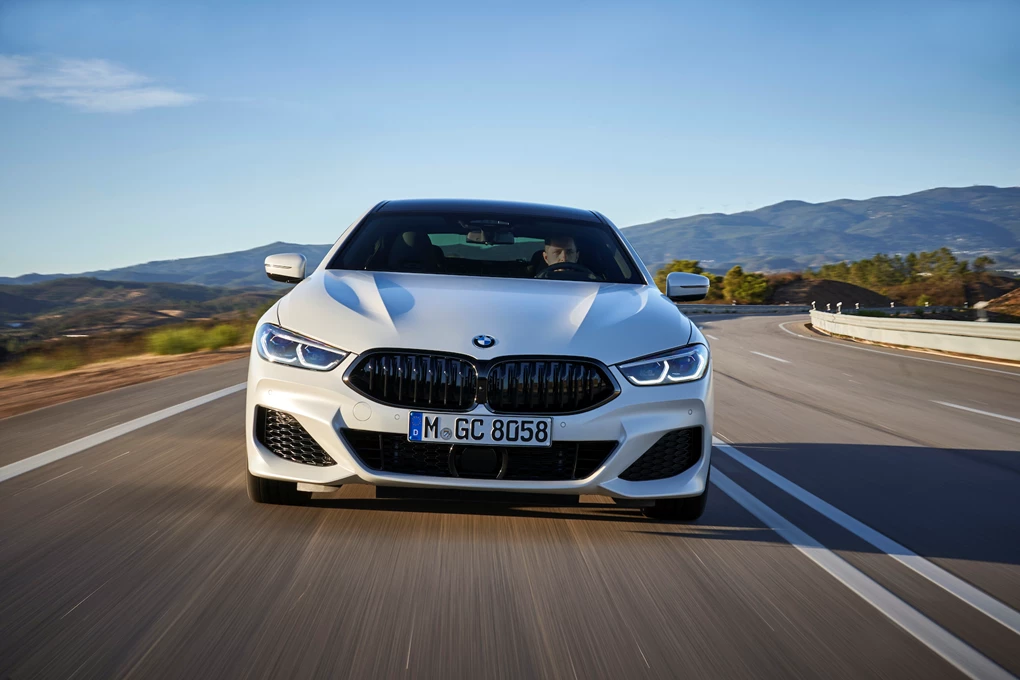 Ride and handling
The 8 Series excels at higher speeds on the motorway, where its superb adaptive cruise control system takes all the stress and hassle out of driving. The refinement is superb, too, from both the engine and the well-insulated cabin. The ride is also very comfortable in all conditions bar the bumpiest of roads.
It's exactly what you expect from a luxury grand tourer, and that's how this model should be viewed – it's not intended to be a sports car. That's felt in the corners where the sheer heft of the 8 Series is hard to ignore, and it certainly prefers you to take the more leisurely approach, rather than a ham-fisted one.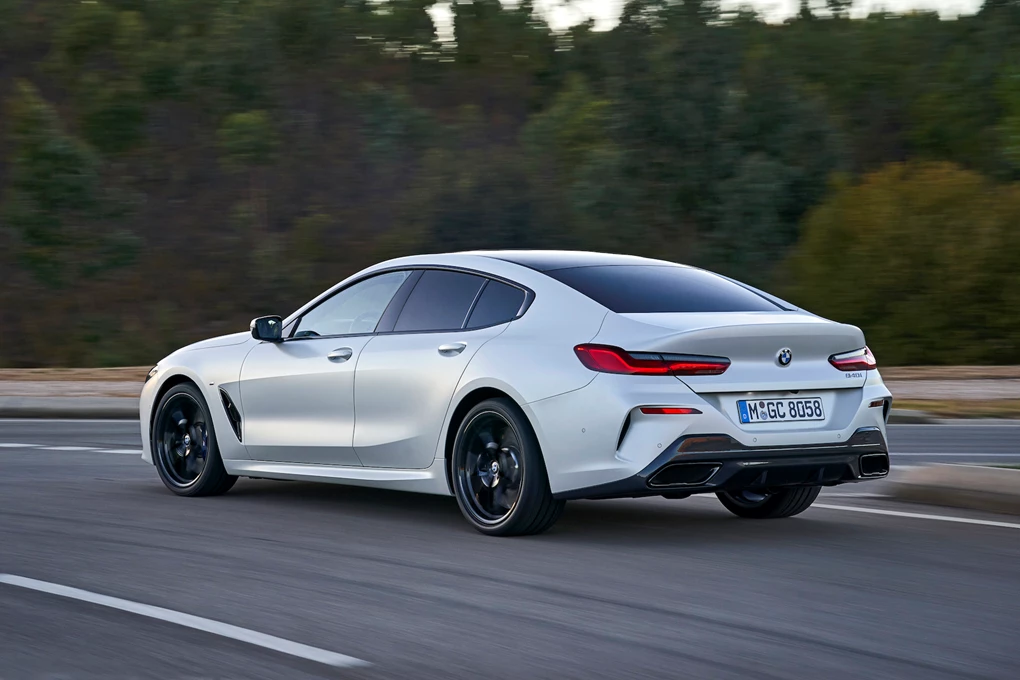 Interior and equipment
Obviously, the big change with the 8 Series Gran Coupe is the rear space. With the regular Coupe and Cabriolet models, the rear seats are just not suitable for adults – they're better thought of as additional cabin storage. BMW calls the Gran Coupe a '4+1', so it's really best thought of as a generous four-seater, as seating five would just be too cramped. Legroom is plentiful, though taller adults could struggle for headroom.
But elsewhere the interior is the same as a normal 8 Series, which most certainly is a good thing. High-quality materials are used throughout, with plenty of high-quality leather and plush materials littered throughout the cabin. The finish is just as good as you would expect for a luxurious model like this, too.
No trim levels are offered as such on the 8 Series, instead kit levels vary depending on the engine.
With the 840d and 840i models, standard kit is superb – including 20-inch alloy wheels, four-zone climate control, full leather upholstery, adaptive LED headlights, a head-up display and heated seats throughout. It's exactly the sort of spec you would expect on a car of this price.
Those opting for the M850i gain revised 20-inch alloy wheels, a Cerium Grey styling pack, a sports exhaust and additional 'M' features.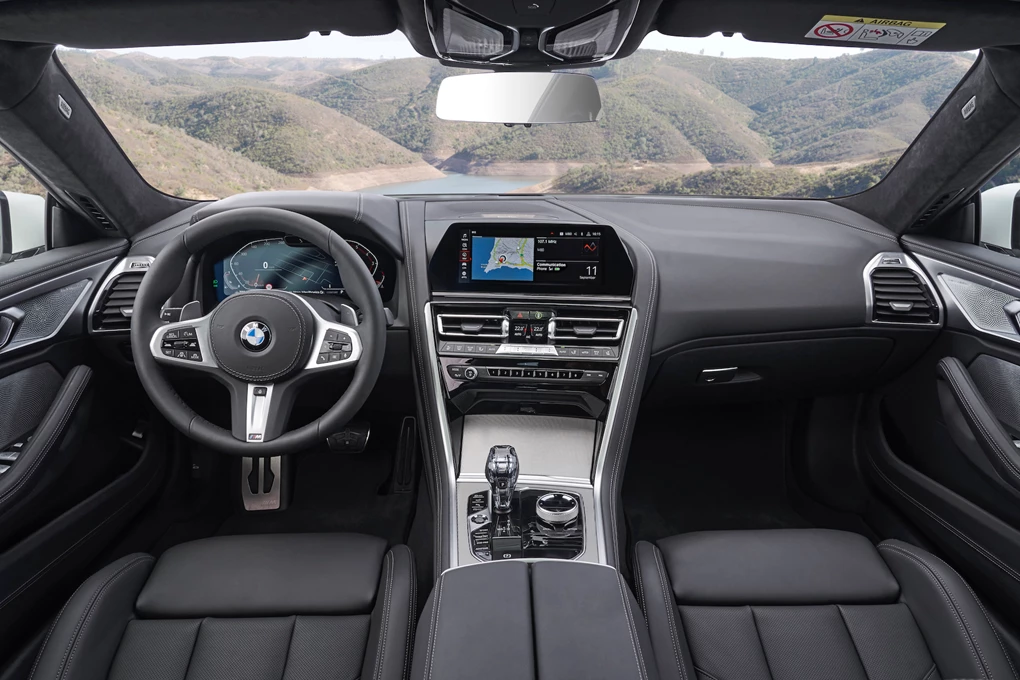 Cost
Despite being the most practical version of the 8 Series, the Gran Coupe is surprisingly the most affordable. Prices for this four-door model start from £69,430 – making it £1,915 cheaper than the Coupe and £9,500 more affordable than the Cabriolet.
While that might be loose change to those able to afford cars of this value, it certainly adds to the Gran Coupe's appeal.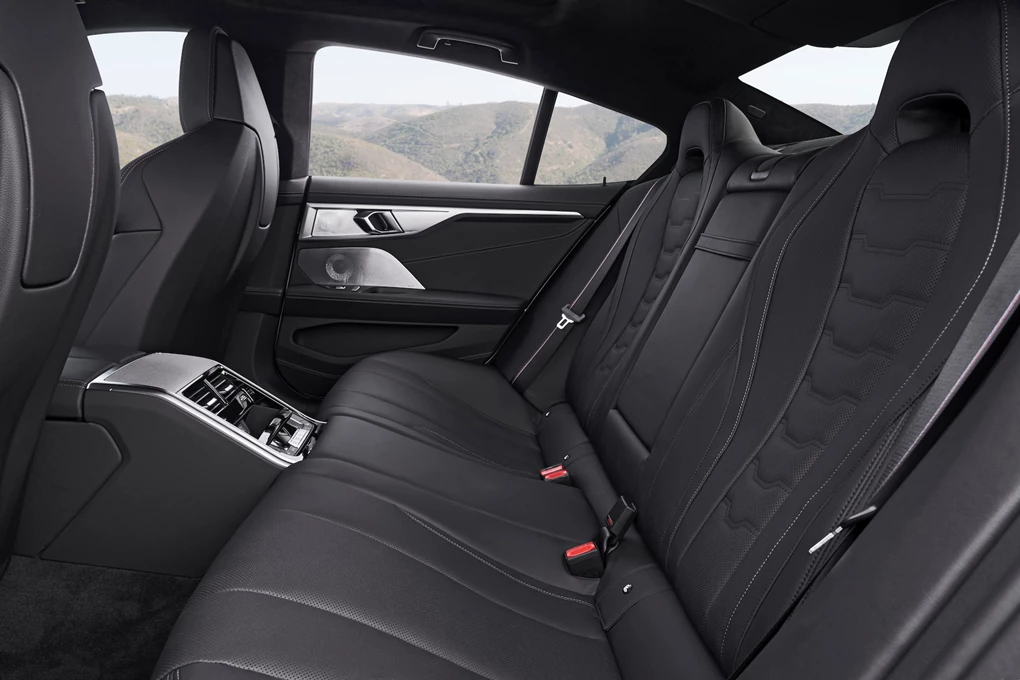 Verdict
BMW has nailed its Gran Coupe models in the past and the same applies with this latest 8 Series version through a superb mix of luxury, refinement and beauty. By adding additional rear seat to the 8 Series, it opens this flagship model up to more buyers.
While not providing as joyous driving experience as some might expect from a modern BMW, it instead offers superb luxury and comfort, and those are two things it absolutely excels at.